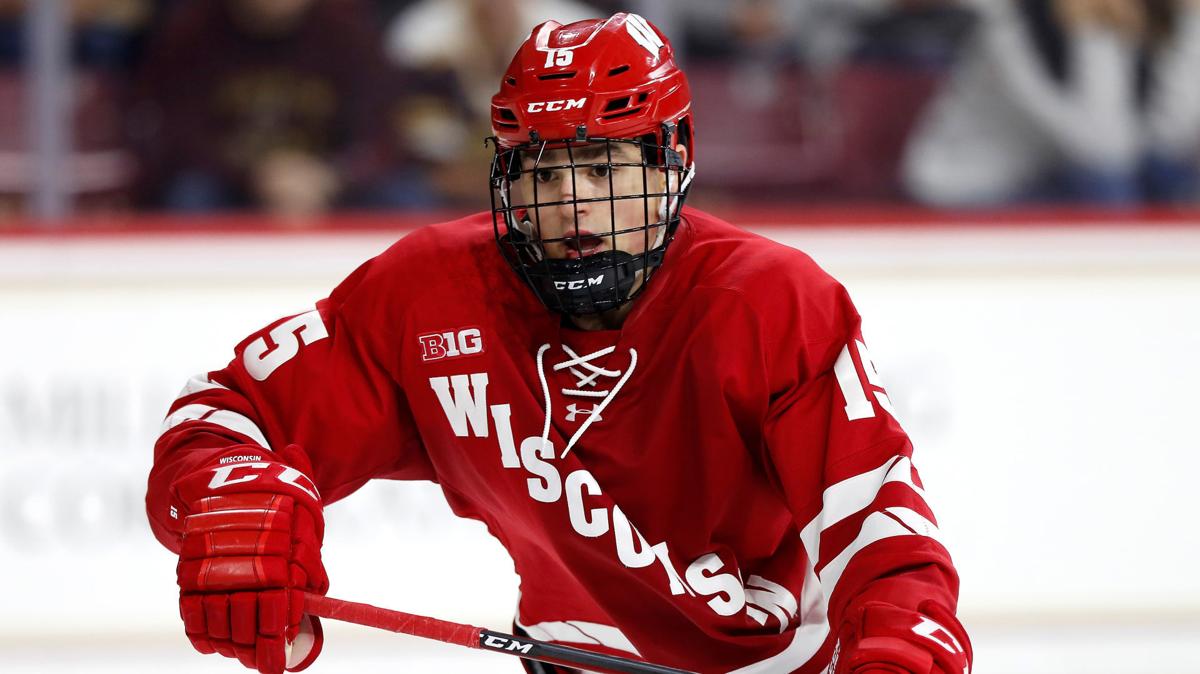 Alex Turcotte was named the Big Ten Conference's second star of the week on Tuesday after the University of Wisconsin men's hockey freshman scored three goals in two games at Omaha.
Turcotte, a center, broke a 1-1 tie with a second-period goal in last Friday's 5-2 victory. He added an assist on Roman Ahcan's empty-net goal.
On Saturday, he scored twice for his second collegiate multiple-goal game in a 5-2 loss.
You have free articles remaining.
Not counting empty-net goals, the Badgers have been outscored 10-1 in the final period of the last six games, a stretch in which they're 2-4.
The 15th overall pick of the Los Angeles Kings in this year's NHL draft, Turcotte is tied with linemate Cole Caufield for the team scoring lead with 12 points from six goals and six assists.
Michigan State forward Patrick Khodorenko was the Big Ten's first star, and Notre Dame goaltender Cale Morris was the third star.
The 15th-ranked Badgers host No. 4 Notre Dame at the Kohl Center on Friday and Saturday.