Cole Caufield scored on his 11th shot on goal Friday to bring the University of Wisconsin men's hockey team within a goal in the final minute.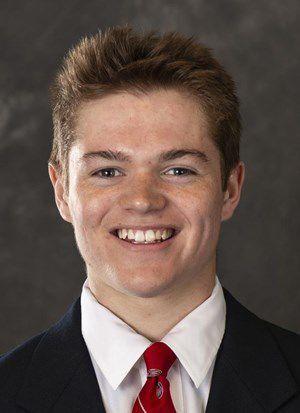 He and the 12th-ranked Badgers wish they had a chance to see how the 12th one that never materialized would have turned out.
After digging themselves a three-goal deficit against Penn State, the Badgers' late rally fell short in a 5-4 loss in State College, Pennsylvania.
Connor McMenamin had an empty-net goal and four assists for the Nittany Lions, who appeared to be headed toward a comfortable victory but instead had to hold on.
An offensive-zone faceoff with 7 seconds remaining gave the Badgers a final chance to tie. Dylan Holloway won the right-circle draw back to Roman Ahcan, who fed Caufield for a one-timer that he instead passed over to his brother Brock.
Brock Caufield returned the puck to his younger sibling atop the left circle, but the pass went through his skates and UW never got a shot on goal.
"That's the look we wanted," Cole Caufield said. "I had the opportunity to shoot right away and gave it to Brock. And I've got to catch that pass from Brock. I think I didn't realize how much time I had left.
"But (despite the) puck in my skates, I think I'm better than that. I've got to focus on catching that puck and getting it some way to the net. I think that last one's on me."
The Badgers' winning streak ended at three games and they missed a chance to pull within two points of first-place Minnesota in the Big Ten Conference standings.
Given how the game started, it was remarkable UW even had a chance to force overtime. It trailed 3-0 after one period and 4-1 after two, and players hinted they were trying early to coast through after winning 4-1 on Thursday.
"We should have just hit the reset button," said Holloway, who scored and had two assists. "We knew they were going to come hard, but I think they surprised us a little bit in the first. ... I think if we had a good start to the game the outcome would have been a little different."
After being a beacon of confidence for the Badgers in his first four starts, goaltender Cameron Rowe was off almost from the beginning on Friday.
Penn State scored on two of its first four shots on goal in a little more than three minutes. The first was a redirection through his legs after Aarne Talvitie got position in front of UW's Ty Pelton-Byce.
The second came just 13 seconds later after Kevin Wall, below the goal line to the right of the net, threw the puck at Rowe and had it bank into the net off the goaltender's pads.
Rowe's night ended after he allowed a third goal, Talvitie's second of the game. The top-line center zinged a shot past Rowe's short side on a power-play rush up the left wing.
"I didn't have the best start and I'll put a lot of the blame on today's loss on myself," said Rowe, who had allowed only four goals over his first four starts but gave up three on 16 shots Friday. "That's just the kind of person that I am."
Senior Robbie Beydoun (21 saves), who started the first nine games of the season, came on for the game's final 44:20.
UW played without defensive stalwart Tyler Inamoto (upper-body injury) for a second straight night. Jesper Peltonen (lower-body injury) joined him in the seats Friday, and the Badgers rotated through four defensemen for most of the game.
That's asking a lot against a Penn State team that's quick in transition and can force defenses into long shifts.
"They've got guys flying all over and hanging behind you and leaving the zone, so it's mentally a tough team to play against," Badgers coach Tony Granato said. "I thought they battled and gave us everything they had."
Holloway cut into the deficit on a second-period breakaway, but Clayton Phillips restored Penn State's three-goal advantage two minutes later.
The Badgers continued a push in the third period and got goals from Ahcan and Pelton-Byce 96 seconds apart to make it 4-3.
McMenamin scored into an empty net with 1:35 left for his fifth point of the game, but Cole Caufield netted his team-leading 10th goal in the last minute to put the result back in doubt.
Caufield's 11 shots on goal was one off his collegiate best, set three times last season.
"Some of those, I've got to be better and bear down and finish them," he said. "That helps us get back in the game pretty fast. I'm frustrated that I couldn't help the team get back in the game a little bit earlier."
---
Former Badgers men's hockey players in the NHL in the 2021 season
Former Badgers men's hockey players in the NHL in the 2021 season
Brian Elliott, Philadelphia Flyers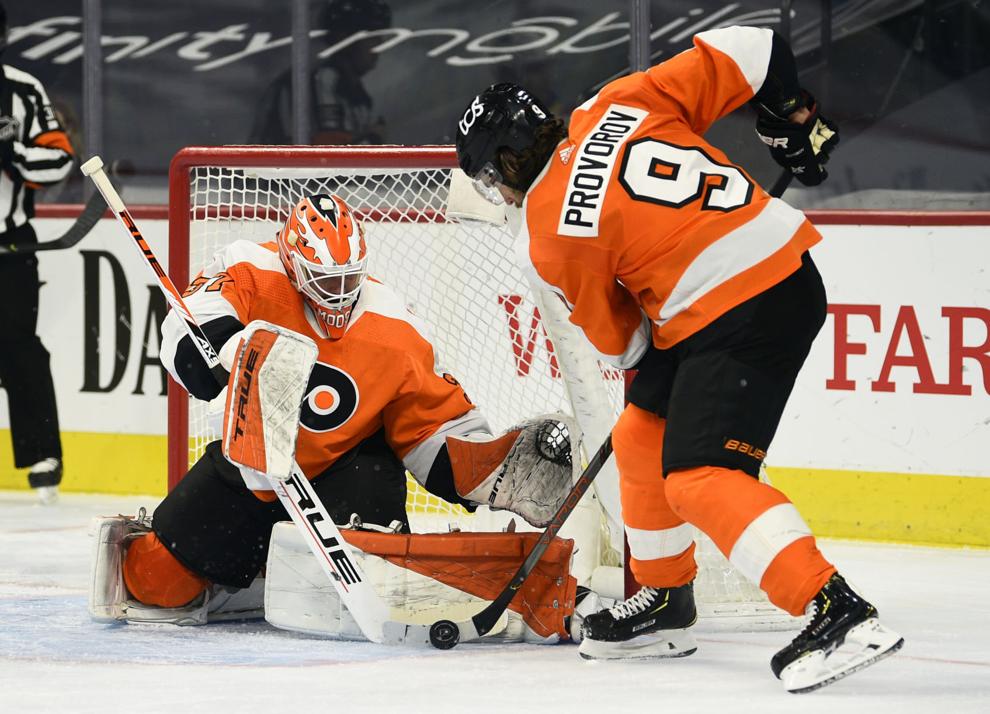 Trent Frederic, Boston Bruins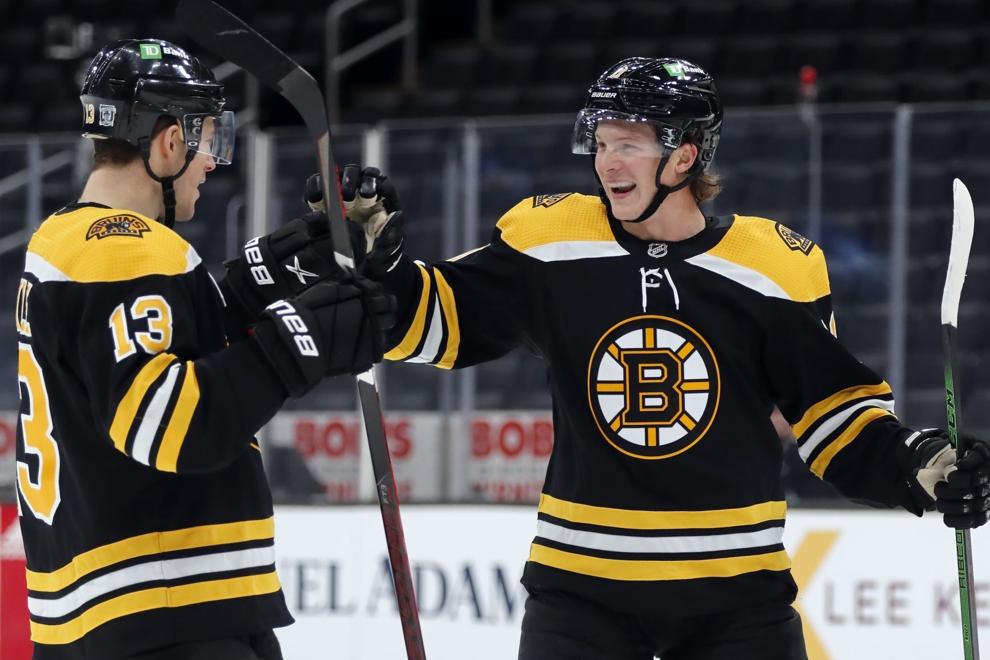 Jake Gardiner, Carolina Hurricanes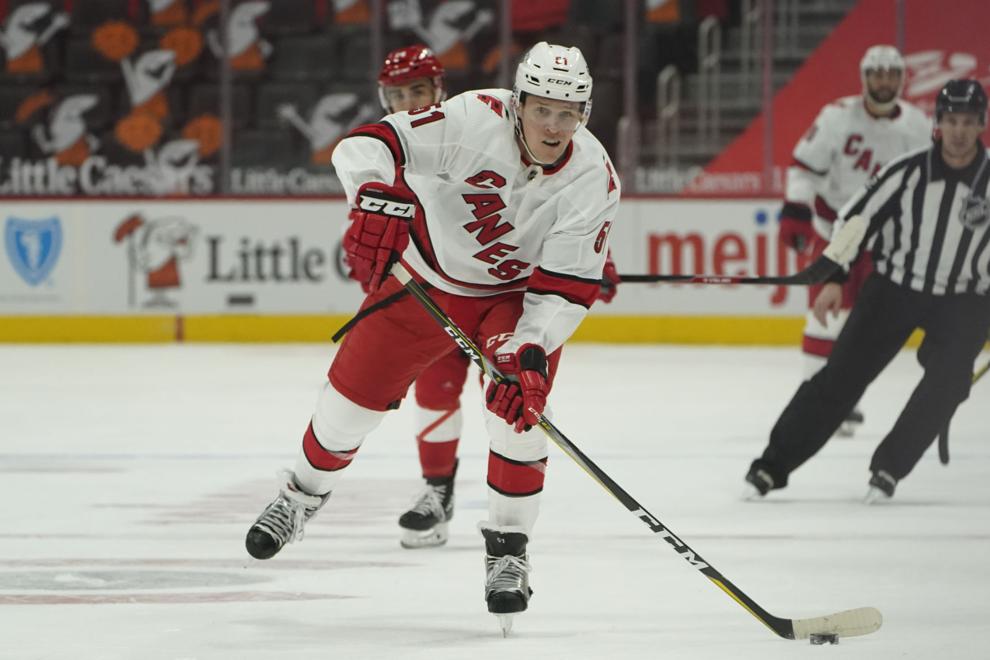 Wyatt Kalynuk, Chicago Blackhawks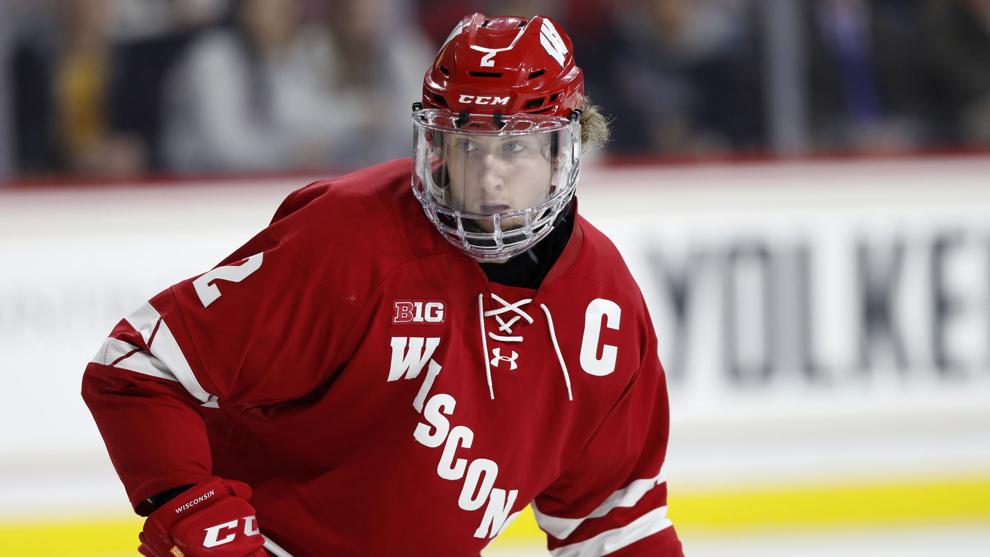 Luke Kunin, Nashville Predators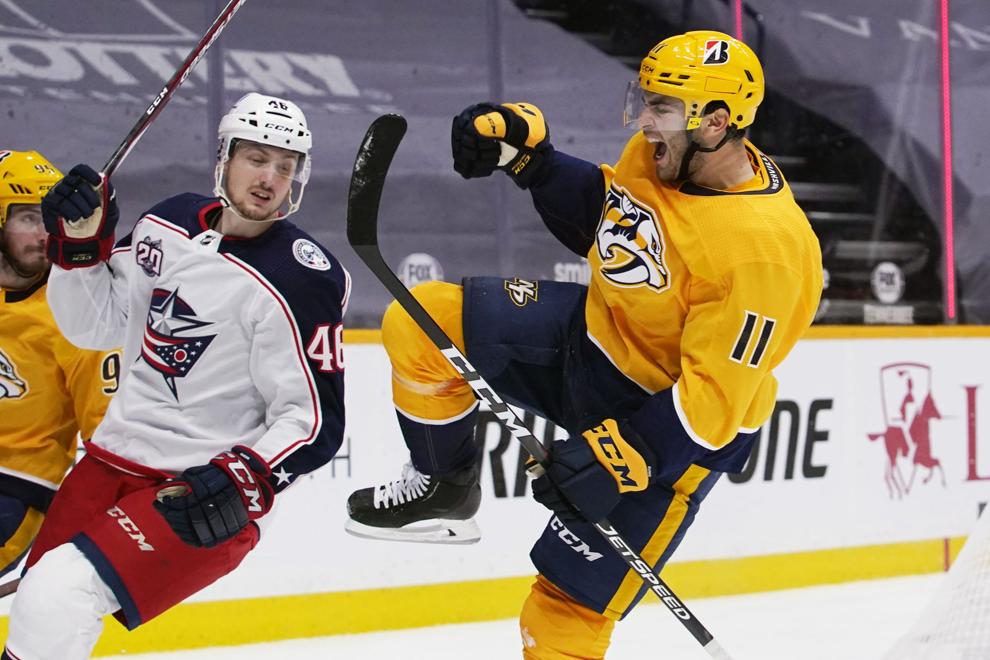 Jake McCabe, Buffalo Sabres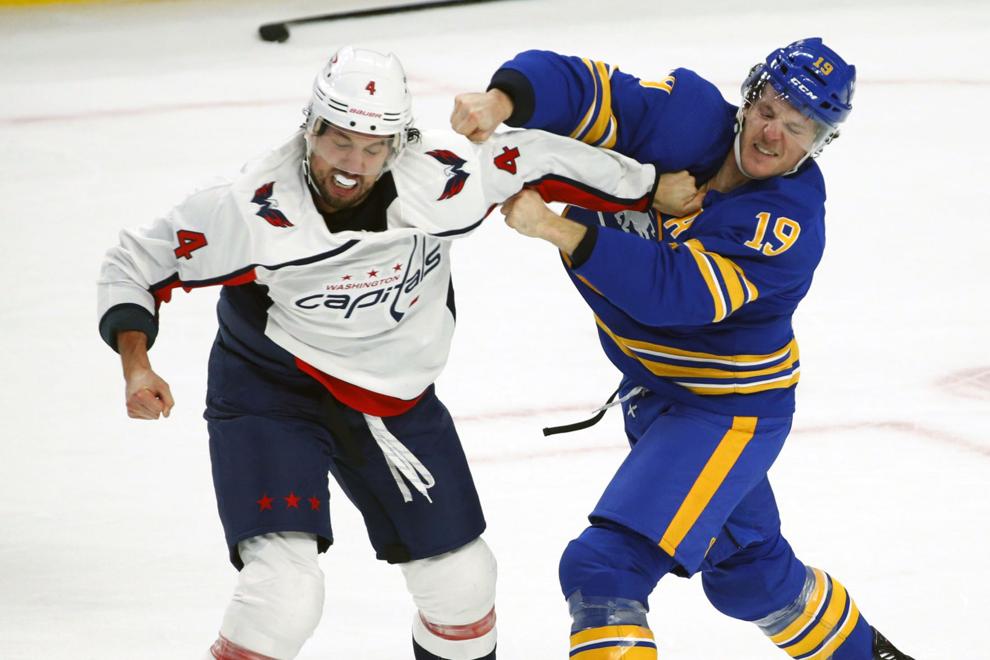 Ryan McDonagh, Tampa Bay Lightning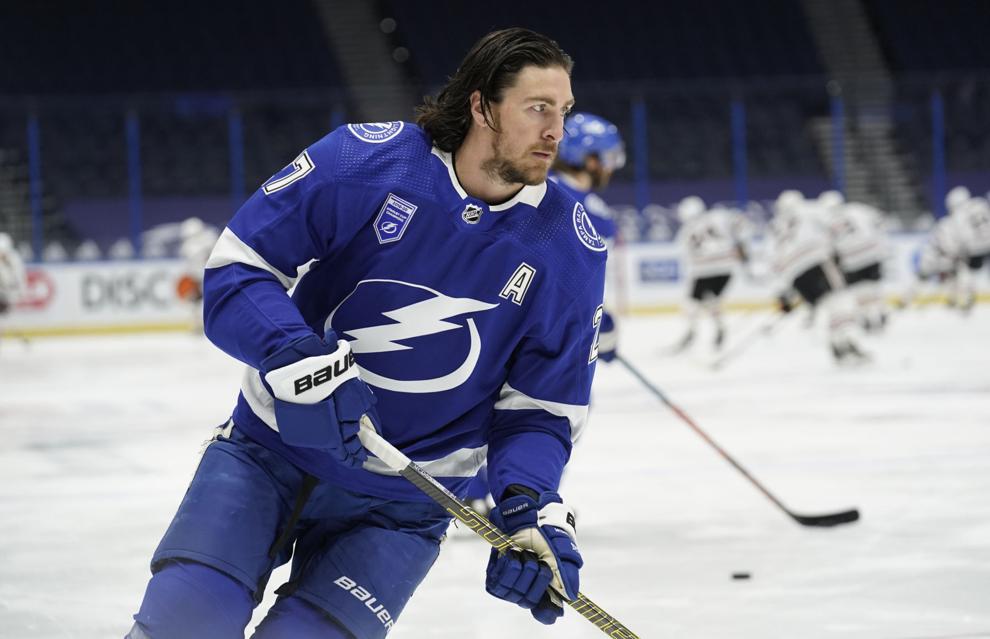 K'Andre Miller, New York Rangers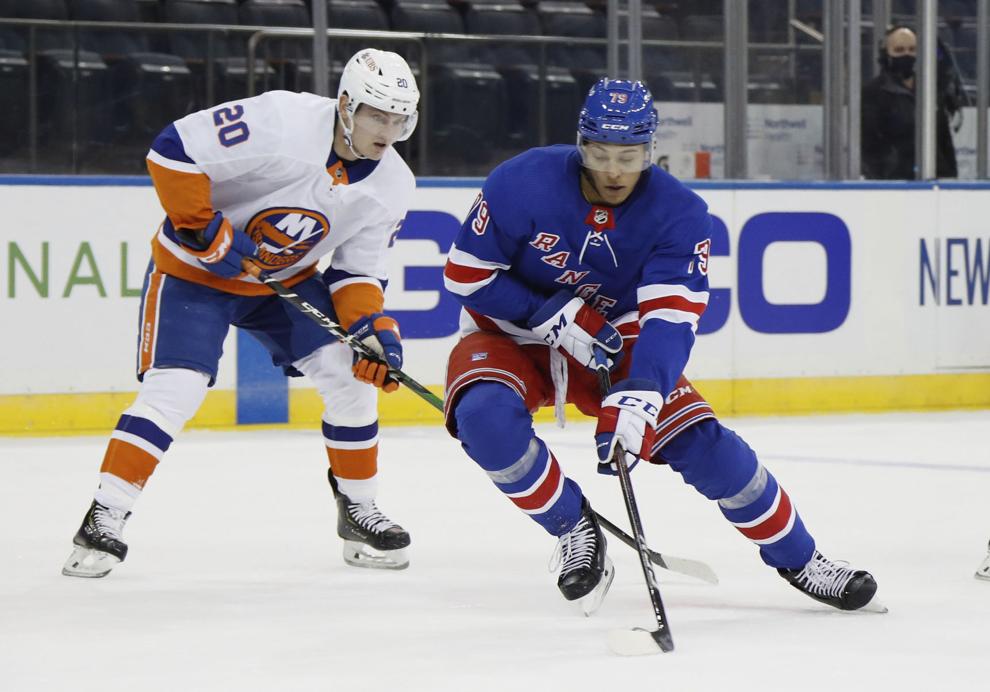 Joe Pavelski, Dallas Stars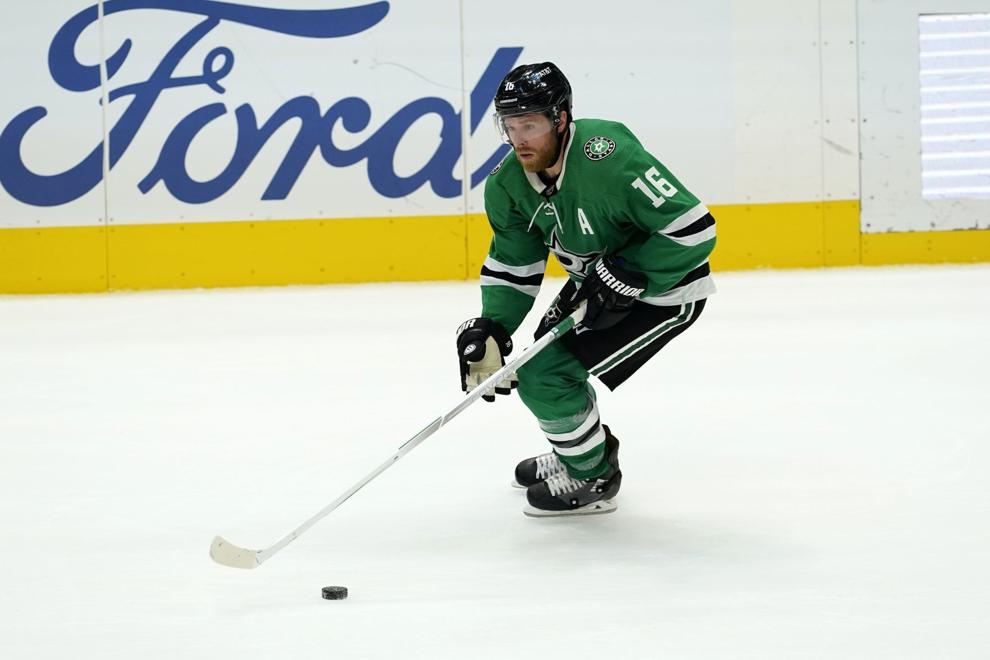 Justin Schultz, Washington Capitals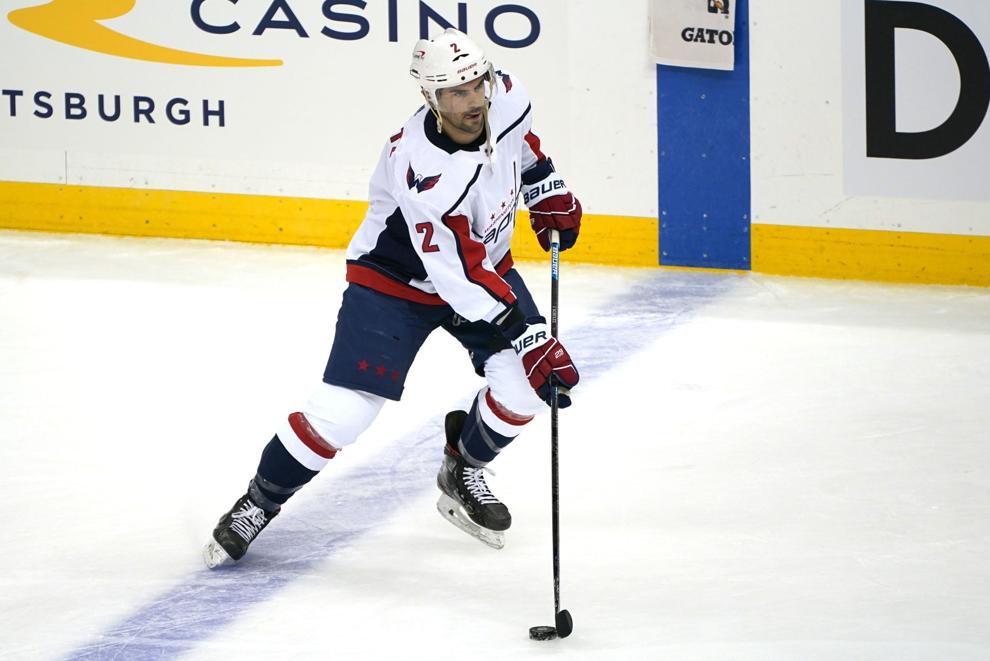 Brendan Smith, New York Rangers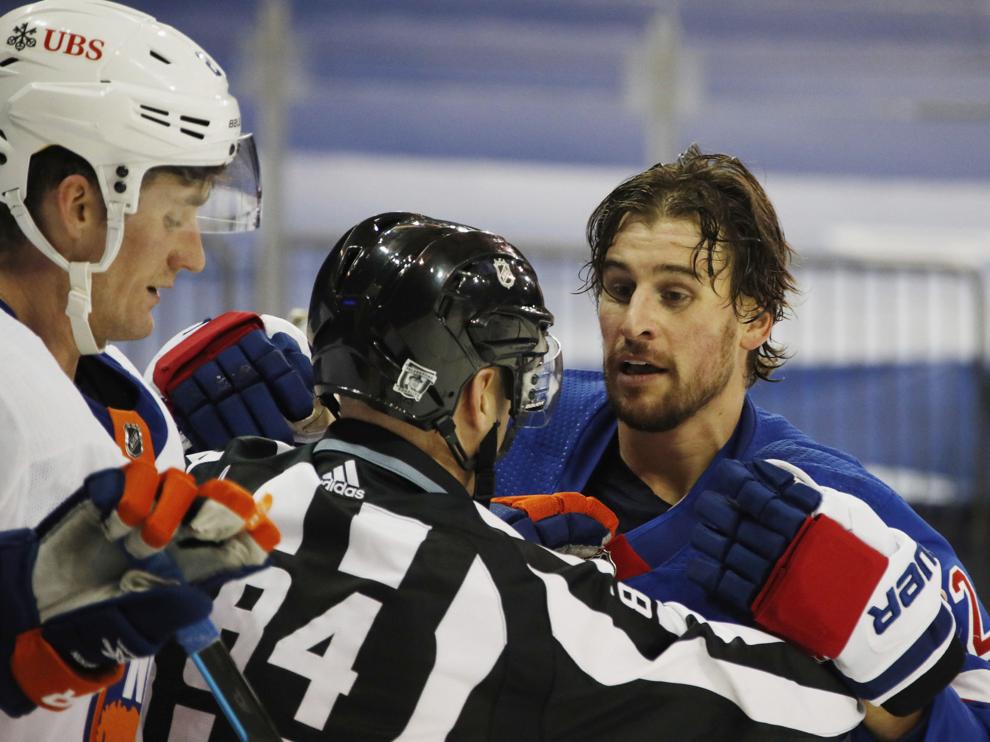 Craig Smith, Boston Bruins
Derek Stepan, Ottawa Senators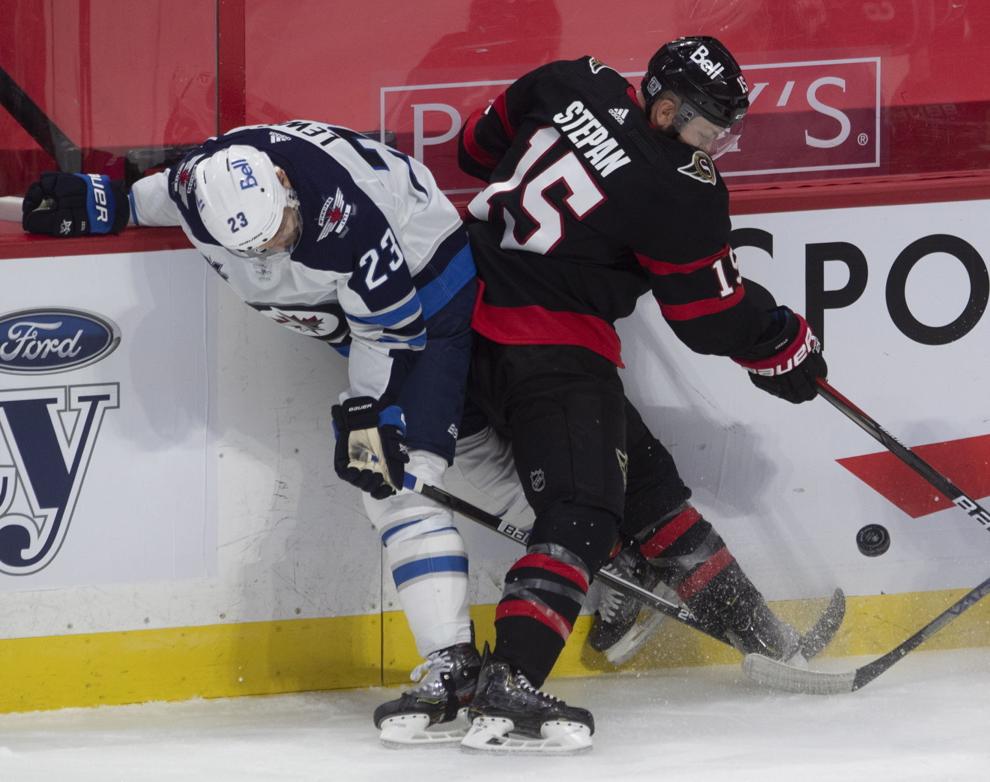 Ryan Suter, Minnesota Wild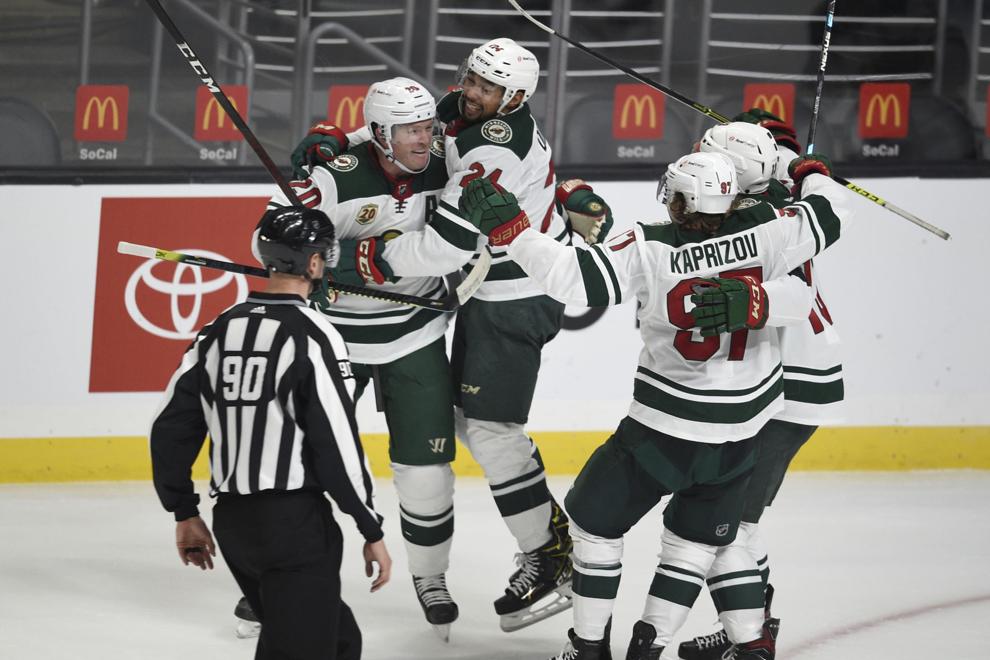 Kyle Turris, Edmonton Oilers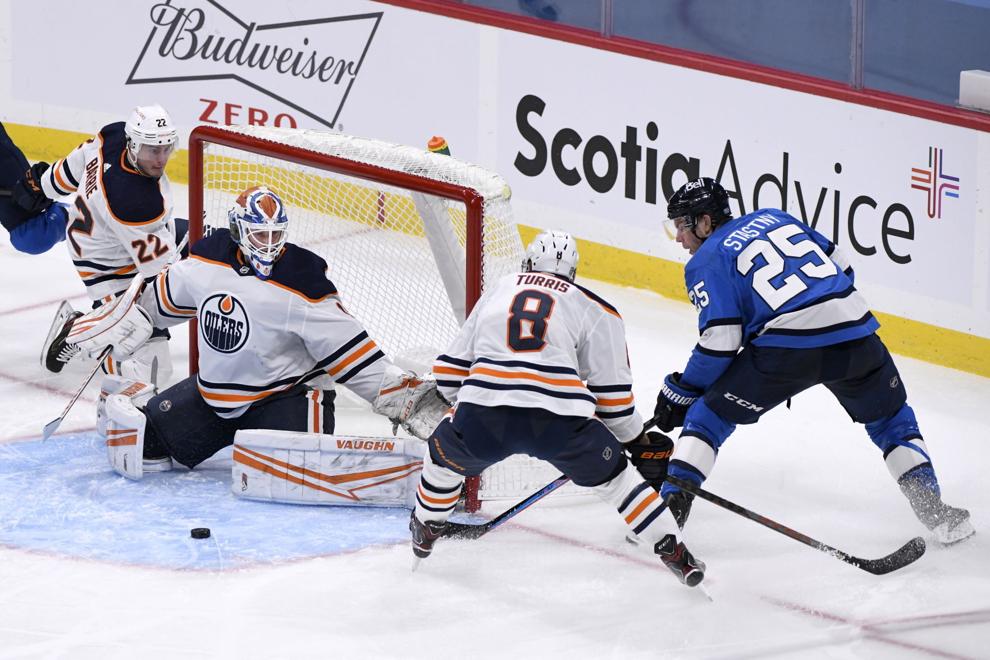 First period: PS — Talvitie 6 (McMenamin, Sarlo), 2:54; Wall 8 (Talvitie, McMenamin), 3:07; Talvitie 7 (McMenamin, Dowd), 15:40 (pp). Penalties: Vorlicky, W, 12:18; Team, W, 14:33; Snell, PS, 17:02.
Second period: W — Holloway 3 (Ahcan, B. Caufield), 7:09. PS — Phillips 2 (Sternschein, McMenamin), 9:14.
Penalties: Lamppa, PS, 2:25; Limoges, PS, 10:56; DeNaples, PS, 19:28.
Third period: W — Ahcan 2 (Kehrer, C. Caufield), 10:26; Pelton-Byce 4 (Holloway), 12:02. P — McMenamin 4 (Wall), 18:25 (en). W — C. Caufield 10 (Kehrer, Holloway), 19:15.
Saves: W (Rowe 13-x-x, Beydoun 0-16-5) 34; PS (Autio 5-21-9) 35. Power plays: W 0-for-4; PS 1-for-2. Att. — 180.