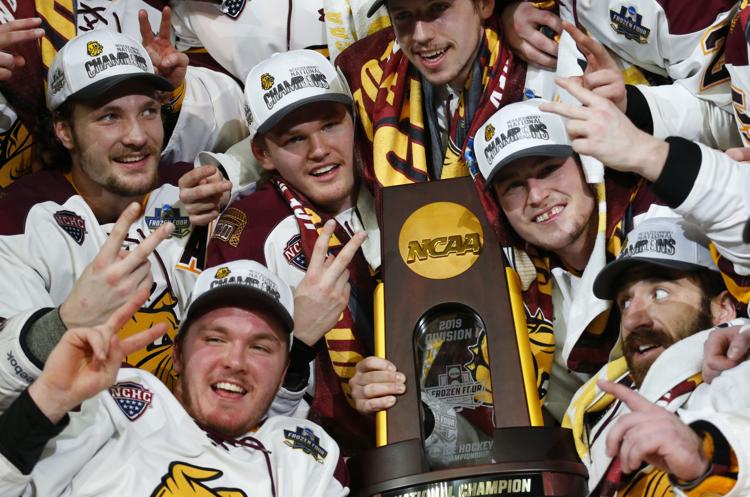 If Minnesota Duluth does what no team has done in 66 years and win a third straight NCAA championship, it will have a case for rising to the top of the list of college hockey's greatest accomplishments.
The Bulldogs, who play at the University of Wisconsin on Oct. 18-19, already have played in three straight national championship games; a fourth would be unprecedented.
And they've done it without a group laden with sure-fire future NHL superstars. Instead, a smaller cast of draft picks with a collection of four-year college players has made Duluth a force in March and April.
Both of the Bulldogs' 2018-19 All-Americans, first-team goaltender Hunter Shepard and second-team defenseman Scott Perunovich, are back to guide the drive for NCAA men's hockey's first three-peat since Michigan won in 1951, 1952 and 1953.