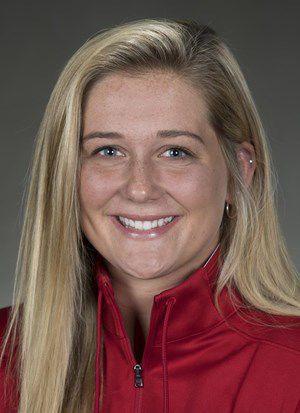 The topic of Mekenzie Steffen's captaincy of the University of Wisconsin women's hockey team doesn't go far without the issue of respect being introduced.
And it doesn't take long to recognize the Badgers senior defenseman was named this season's team leader because of the high regard in which she's held by her teammates.
"When she speaks," senior goaltender Kristen Campbell said of Steffen, "you can tell everyone's respecting what she's saying and everyone's buying in."
And when there's nothing to be said?
"When she acts, you can just tell there's respect everywhere," said defensive partner Grace Bowlby, a junior. "People follow, people listen. People want to be like that."
Through audio and action, Steffen has carved out a niche as not only a leader but a dependable defenseman who quarterbacks a dangerous top power-play unit.
That's not something that is taken for granted with top-ranked UW, which hosts Bemidji State in a Western Collegiate Hockey Association series on Saturday and Sunday.
"She's always been super talented and she's always been a super hard worker, but I think when you get here, there's that standard that you put in the extra work and you do the extra hours, especially if you want to be a leader on this team," said senior forward Presley Norby, who has known Steffen since they were 6. "I think she's looked up to leadership in the past and followed in their footsteps."
But when your predecessors as captain, Annie Pankowski and Sophia Shaver, brought a fifth NCAA championship to UW last season, there can be some nerves about being the one who comes next. At least that's what Steffen experienced in the weeks after being named captain.
The most comforting realization, she said, was she could be herself.
The Badgers win 12-0, one day after a 10-2 victory.
"Coach (Mark Johnson) and I had a conversation about it, and just because there's a letter on my jersey or a letter on anyone else's jersey doesn't change anything," Steffen said. "I'm me, and nothing is changing."
A captain has to be demanding of teammates but also has to play to their lighthearted side. Badgers players said that's an accurate description of Steffen's demeanor.
You have free articles remaining.
Register for more free articles
Stay logged in to skip the surveys
"She has that perfect balance of being happy-go-lucky but also at times being serious, being stern and being focused," senior forward Alexis Mauermann said. "I think everyone knows and respects her as the leader."
Through eight games this season, Steffen has three goals and 14 points, putting her on pace to sail past the career highs of seven and 25 that she set as a junior.
Two of her three goals this season and nine of her points have come on the power play. The most important, a wrist shot through traffic, broke a 3-3 tie in the third period of an Oct. 12 game at Ohio State.
That was the third in a string of 11 straight successful power plays over parts of the past four games.
"That goal really got us going," Steffen said. "I think the three years I've been here up to this point, we've had a good power play but it's never been great. And this year, something is really clicking on that unit."
Through eight games, the Badgers lead the nation with 19 power-play goals — they scored 29 all of last season — and by scoring on 57.6% of chances.
Daryl Watts has one goal and three assists, while Sophie Shirley and Presley Norby each score twice.
With forwards Daryl Watts, Abby Roque, Sophie Shirley and Britta Curl all serving as scoring options on the top power-play unit, Steffen knows her role is to be confident working the top of the zone and calm enough to distribute the puck well.
"Because I know if I'm flustered up top, it's going to go down to them all flustered," Steffen said.
Being calm is part of the reason for the high respect level from her teammates.
"Everyone looks up to her and looks toward her for advice," Campbell said. "Her demeanor, it's calm, but it's very present."
That has been the case since Steffen arrived at UW in 2016, Johnson said. With players seeking guidance, "it's a tribute to the way she's handled herself the three-plus years that she's been on campus," he said.
Up to this point, nothing about being captain has rattled Steffen.
"This team, every year I've been a part of it, we've never really had any drama," she said. "All the girls are great. We all get along perfect. So I wouldn't say it's a hard job at all. It's a pleasure."