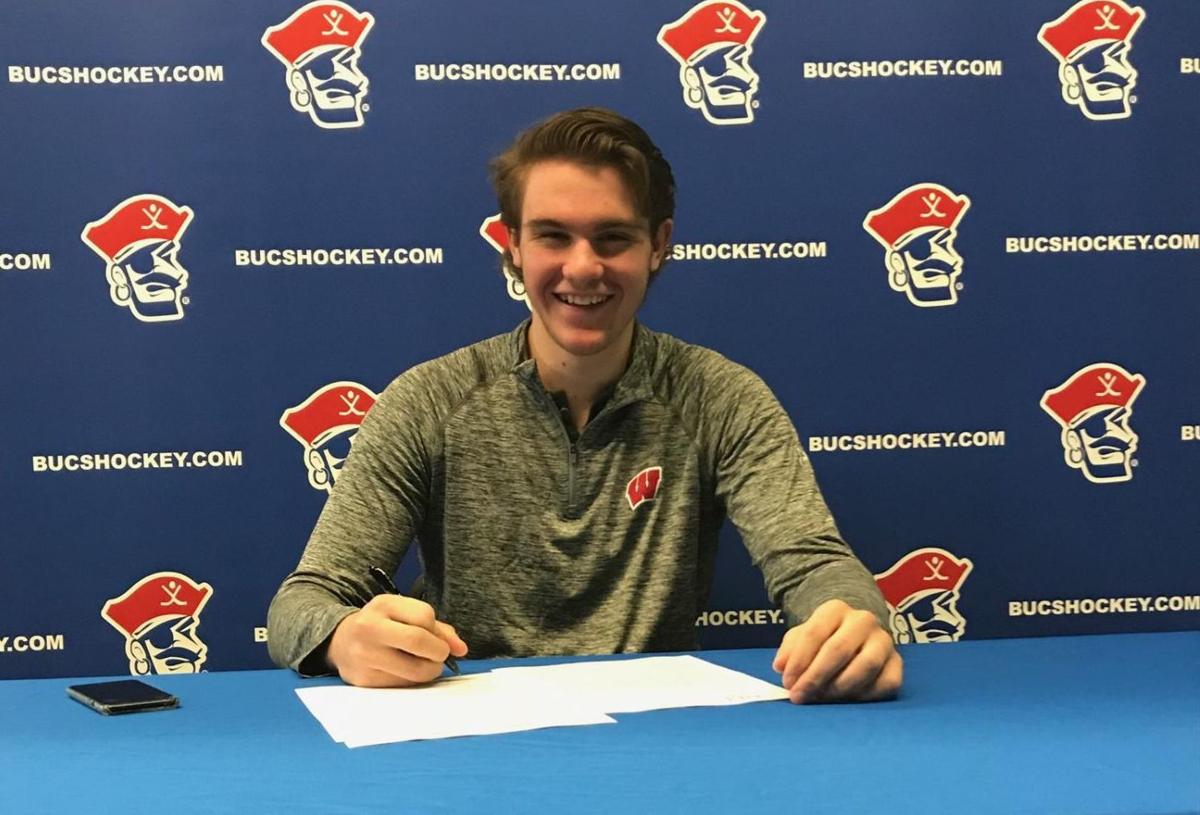 The signing class for the University of Wisconsin men's hockey team this week carries some mystery to it.
Six players signed a National Letter of Intent with the Badgers on Wednesday: goaltender Cameron Rowe, defensemen Luke LaMaster, Daniel Laatsch and Anthony Kehrer, and forwards Matty De Saint Phalle and Sam Stange.
Another, forward Liam Malmquist, likely will sign next week, according to sources.
Whether they all will start their college careers next fall is where the uncertainty comes in.
As players give oral commitments to the University of Wisconsin men's hockey team, we'll add them here with their stats.
The men's hockey signing period for the National Letter of Intent opened Wednesday and runs through Aug. 1. UW had not announced any signings as of Thursday morning.
The Badgers lose three seniors after this season — forward Max Zimmer and goaltenders Jack Berry and Johan Blomquist. But there is likely to be a much higher turnover because of pro signings.
The most likely potential departures are the first-round NHL draft picks — freshman forwards Alex Turcotte and Cole Caufield and sophomore defenseman K'Andre Miller. Junior defenseman Wyatt Kalynuk, a Philadelphia Flyers prospect, could skip his senior season.
If the team that drafts likely first-round pick Dylan Holloway after his freshman season wants him to turn pro, the forward could be another early loss.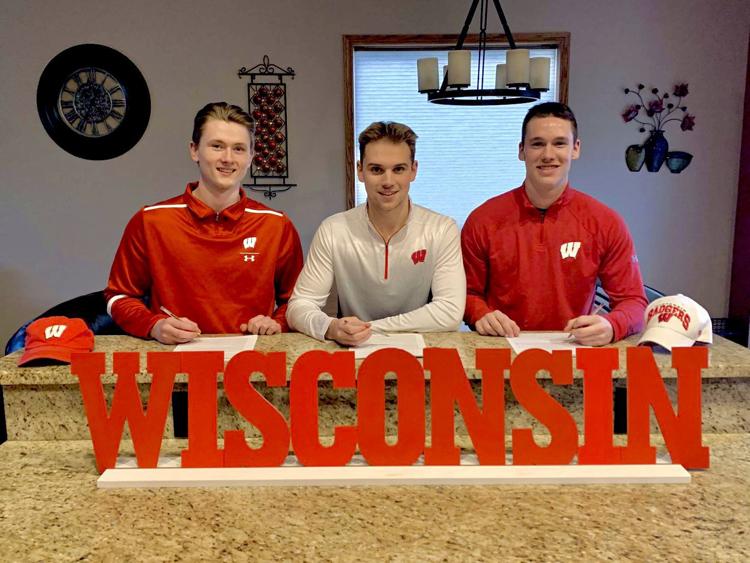 So the Badgers are planning for the possibility of a large exiting group.
"We have to be in a position to protect ourselves," coach Tony Granato said this week. "So there are some players that have some flexibility on whether or not they go back to play juniors next year."
UW is helped by a change to Big Ten Conference bylaws this year that allows some flexibility in offering scholarship money.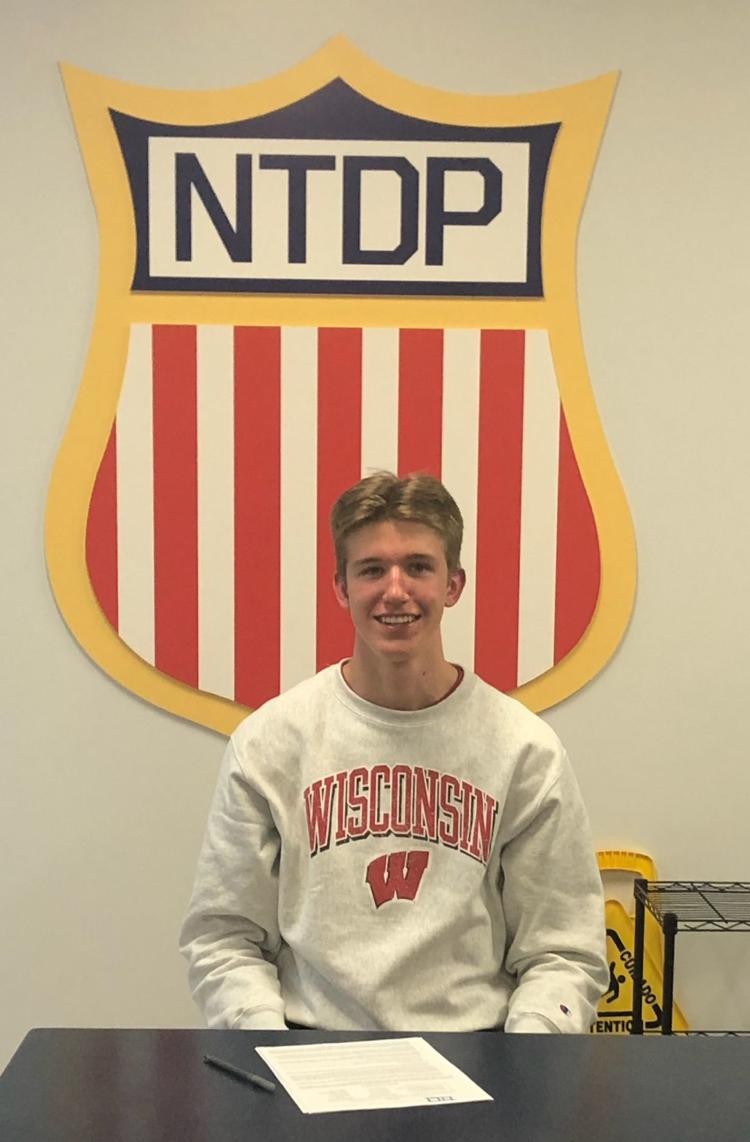 Conference rules limit scholarship offers to the NCAA limit — in hockey, the equivalent of 18 in a system that allows partial funding — at all times, even if current players are certain to leave for the pros after the season.
An exemption was granted for men's hockey to allow schools to exceed that number by two, allowing for anticipated departures.
You have free articles remaining.
Among the group who said they planned on signing with the Badgers are one of the United States Hockey League's top scorers and a player just making his way back into competition after a long injury absence.
De Saint Phalle, 19, of the Chicago Steel ranks second in the USHL with 19 points in 14 games. A former teammate of Turcotte with the Chicago Mission program whose father, Jacques, was part of the Badgers' 1983 NCAA championship team, De Saint Phalle was originally scheduled to join UW this season.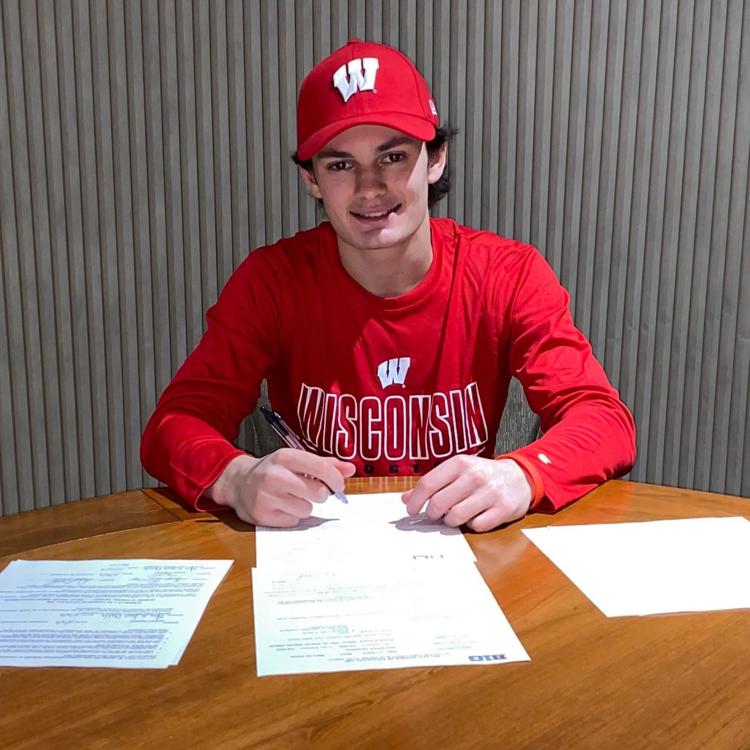 He and UW coaches agreed that another year in the USHL would help him before entering college.
"I'd definitely rather go into a program as prestigious as Wisconsin and be ready to play right away and not have to climb over a big hill," he said this summer.
LaMaster, 20, made his debut with the Sioux City Musketeers last Saturday after being sidelined by two knee injuries. The Duluth, Minnesota, native hadn't played since finishing the 2017-18 season with Janesville of the North American Hockey League.
Rowe is scheduled to play this season with Des Moines of the United States Hockey League before joining the Badgers.
Laatsch, a 17-year-old Altoona native, has five points in 14 games in his second season with the NTDP.
Kehrer, 17, has drawn comparisons to Badgers sophomore defenseman Ty Emberson and adds solid skating skills. He has one assist in 12 games for Sioux City in the USHL.
Stange will play a full season in the United States Hockey League with the Sioux City Musketeers after winning state player of the year honors in hockey and baseball at Eau Claire North.
Malmquist, 19, has seven goals and 18 points in 23 games for Penticton in the British Columbia Hockey League.
NCAA coaches aren't allowed to comment on recruits until their National Letter of Intent has been processed by the school.
Almquist decommits
Forward Ben Almquist, who's in his last season of junior hockey with the NAHL's Austin Bruins, said he recently decommitted from the Badgers.
Almquist committed to UW in January 2017 as a junior at Holy Family Catholic High School in Victoria, Minnesota.