MINNEAPOLIS — In the nearly 15 years since the last time the University of Wisconsin men's hockey team held first place to itself in February or later, there had been a few of these kind of opportunities.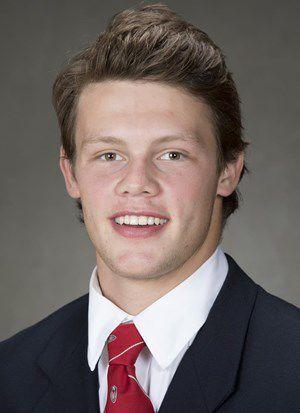 Four years ago, in fact, the Badgers had a chance to pull ahead of Minnesota in the Big Ten standings by completing a road sweep of their archrival. It didn't happen that day.
It happened Saturday. And it was no contest.
No. 11 UW is alone atop the conference standings after completing its first series sweep at 3M Arena at Mariucci in 12 years with an emphatic 8-1 victory against the second-ranked Golden Gophers.
Roman Ahcan and Ty Emberson scored twice and were two of five Badgers players with multiple points. As has become customary lately, Dylan Holloway and Cole Caufield were in that club; it was the seventh straight game for both with at least two points.
"It feels awesome," Ahcan said of going to the top of the table. "Guys are hot right now."
Said Emberson: "That was a satisfying win. It was a very good team win to come into Mariucci and display what we've been working on all year."
In completing their first sweep in Minneapolis in 12 years, the Badgers set their highest scoring output in 54 games played at the venue formerly known as Mariucci Arena and their largest winning margin ever against the Gophers in Minneapolis.
Only three Badgers victories in the 252-game modern-era series between the teams were by more goals. They came in 1970, 1972 and 1983 — all in Madison.
It's all rolling right now for UW, which is on a season-long four-game winning streak and improved to 8-2 in 2021.
"Of course it's great to beat teams that you're competitive with," coach Tony Granato said. "In all sports, Minnesota-Wisconsin is a tremendous rivalry. But this is no different than any other win. We've got a heck of a conference to battle through."
In February 2017, the Badgers pulled even with the Gophers with a Friday victory at Mariucci, only to see their rivals win the following day en route to the title.
The last time UW finished a February day in first place was Feb. 9, 2006, before Minnesota caught up in games played and surged ahead for good in the Western Collegiate Hockey Association race.
Behind a collegiate career-high five points from Holloway, the Badgers became the team to beat on Saturday, overcoming Minnesota's 8-0 conference start.
The power play got things started for UW (13-7, 11-4-0-1 Big Ten) after Gophers center Jaxon Nelson was ejected for hitting Tarek Baker from behind two minutes into the game. Ahcan redirected Caufield's shot high past starting goalie Jack LaFontaine.
After Jack Gorniak drew a cross-checking penalty on Minnesota's Ben Brinkman, an impressive display of puck movement between Caufield and Linus Weissbach led to Holloway firing into a mostly empty net.
UW's power play has scored 19 times in 61 chances this season (31%).
"Our power play was clicking this weekend just because we had an attack mentality," Ahcan said. "We were getting pucks to the net. We weren't just passing it around, trying to make the pretty play."
Less than two minutes after Ben Meyers scored for the Gophers in the first period, Emberson restored the two-goal lead.
Ty Pelton-Byce swatted home a deflected Weissbach shot 42 seconds into the second period, ending LaFontaine's night. Ahcan welcomed Jared Moe to the game by beating him from a sharp angle to the right of the net 32 seconds later.
Ahcan had only two goals over his first 13 games before a puck deflected into the net off his facemask in UW's 4-1 victory on Friday.
Gorniak made it 6-1 later in the second. Emberson scored his second of the game in the third and Caufield extended his goal-scoring streak to seven games with UW's season-high eighth tally.
Not to be lost in the offensive burst was the Badgers held their opponent to two goals or fewer for the ninth time in their past 11 games. Cameron Rowe made 27 saves as UW held Minnesota, which entered the series with the best scoring average in the country, to two goals in the series.
"He didn't have to be spectacular, but he had to make big saves at different times of the games when they had a little bit of a push," Granato said.
Minnesota (15-5, 11-5) has lost four straight Big Ten home games and has scored only five goals in them.
The Badgers have been on some quiet bus rides home from Minnesota over the years. It was figuring to be quite the opposite Saturday night.
"Any time you can come into Minnesota and beat them on the road twice, it's going to be a fun night," Emberson said.
---
Former Badgers men's hockey players in the NHL in the 2021 season
Former Badgers men's hockey players in the NHL in the 2021 season
Brian Elliott, Philadelphia Flyers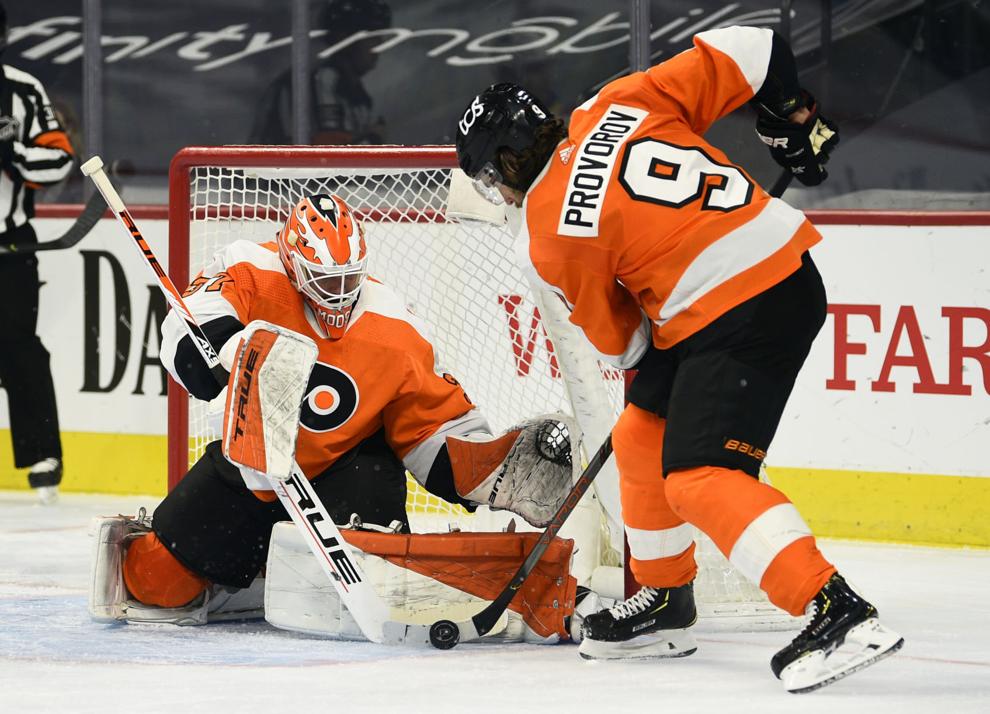 Trent Frederic, Boston Bruins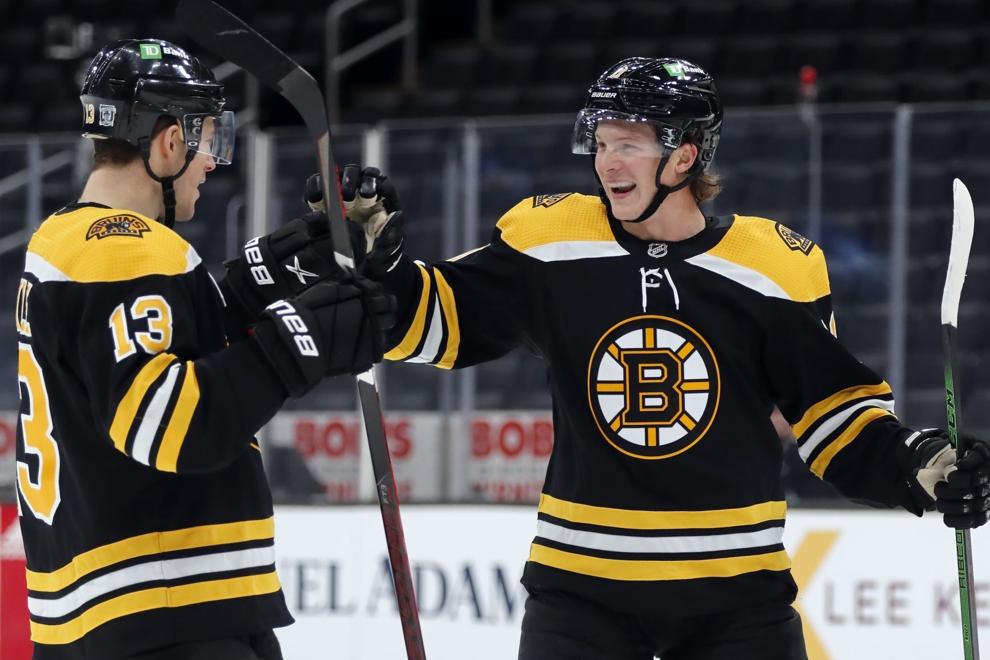 Jake Gardiner, Carolina Hurricanes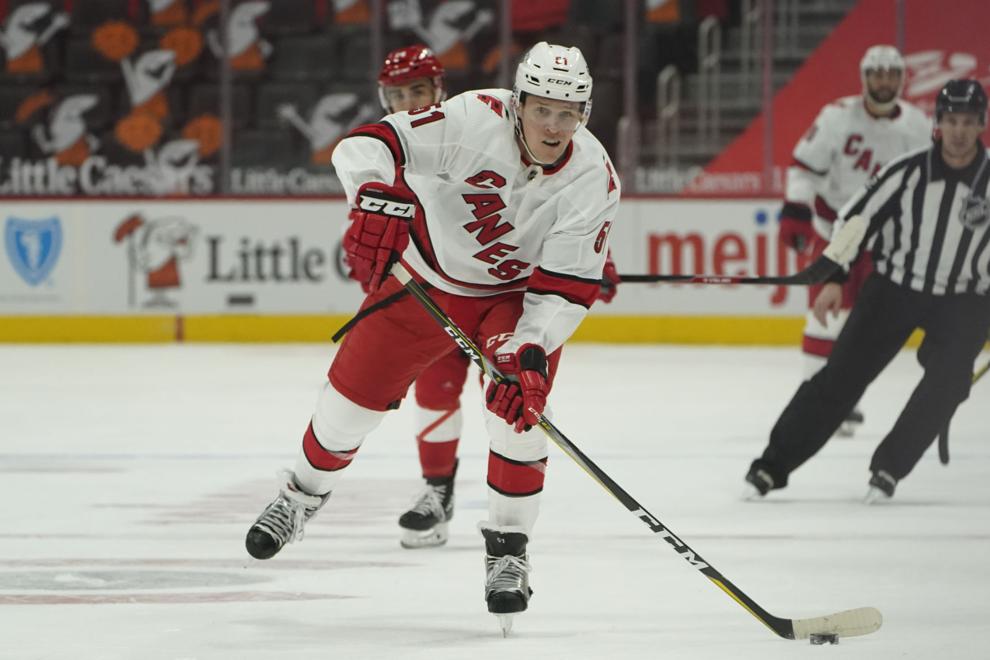 Wyatt Kalynuk, Chicago Blackhawks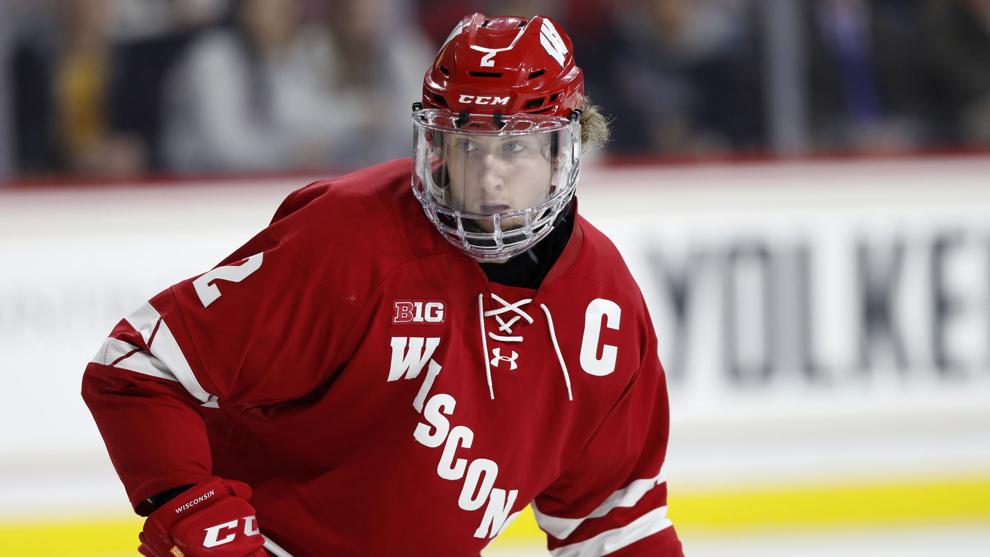 Luke Kunin, Nashville Predators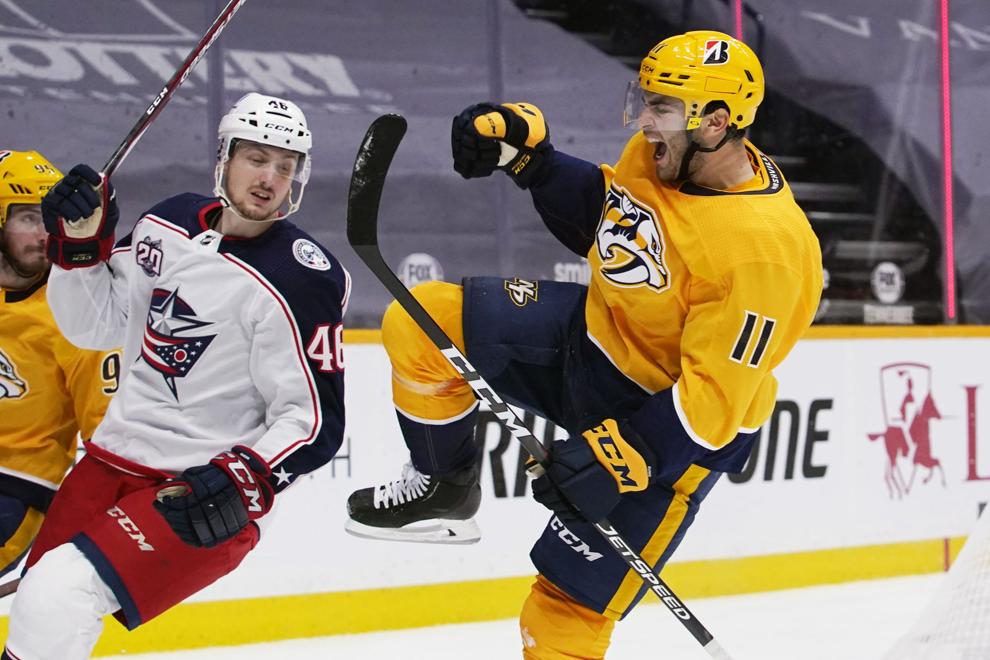 Jake McCabe, Buffalo Sabres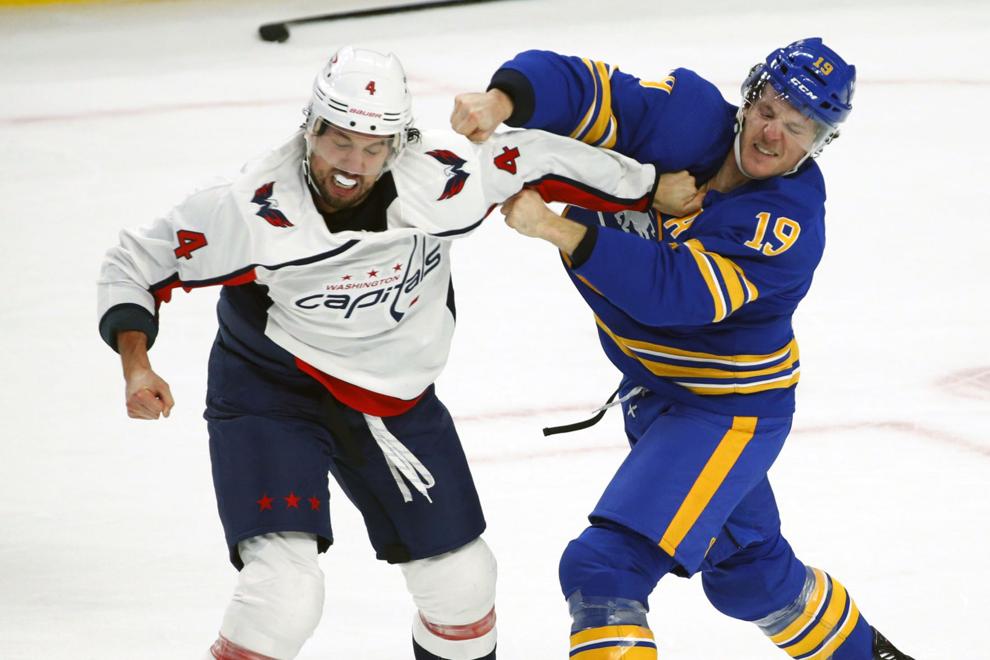 Ryan McDonagh, Tampa Bay Lightning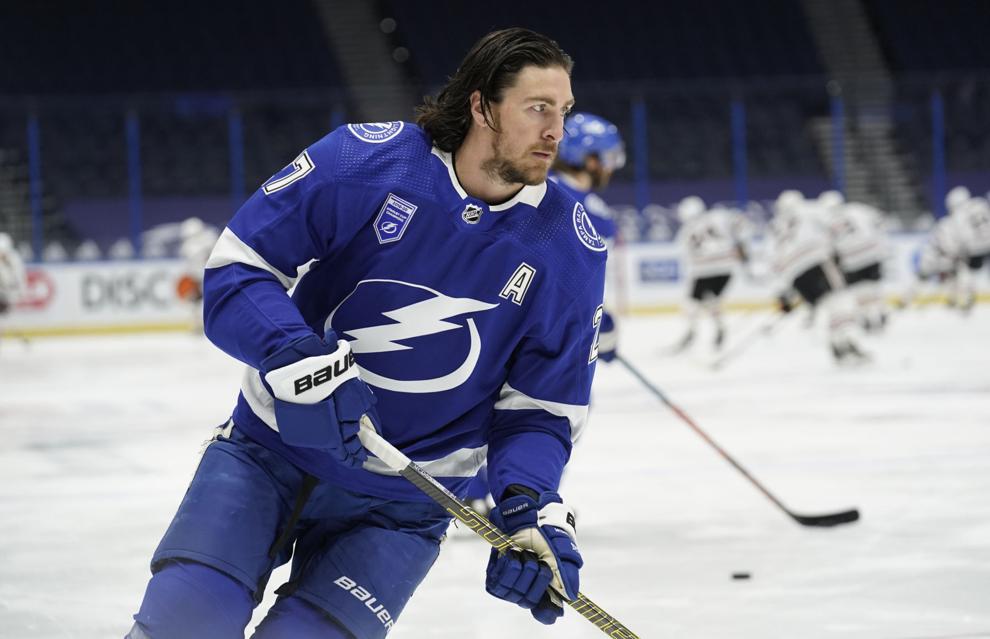 K'Andre Miller, New York Rangers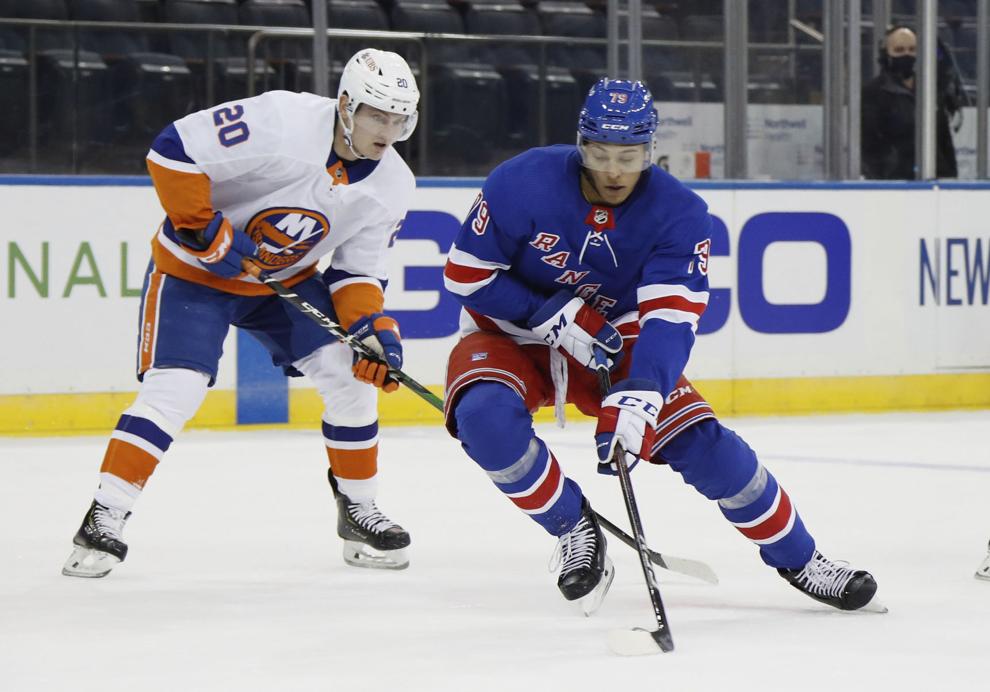 Joe Pavelski, Dallas Stars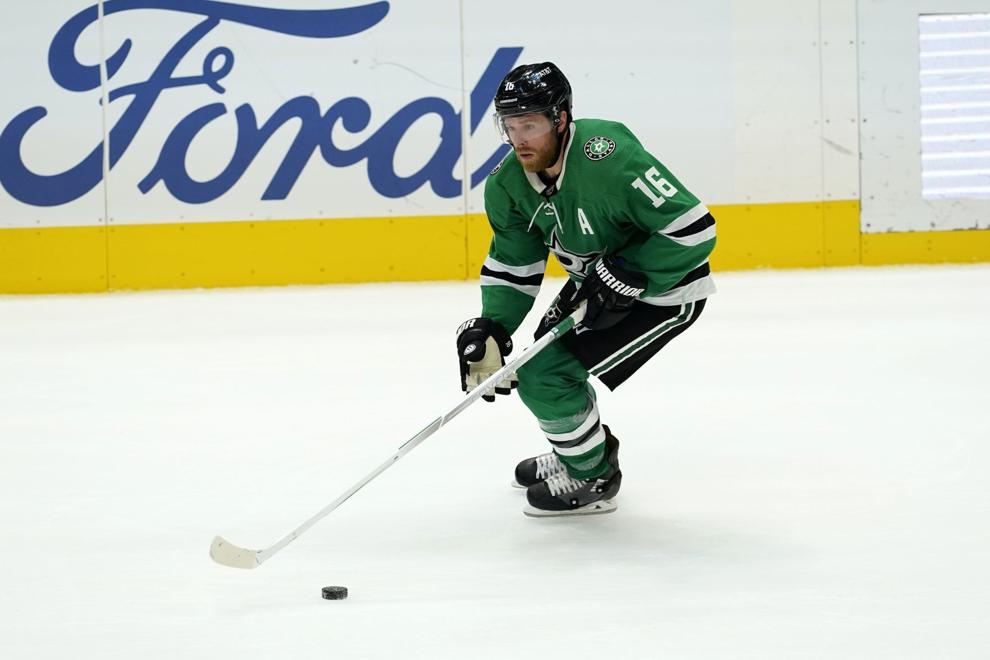 Justin Schultz, Washington Capitals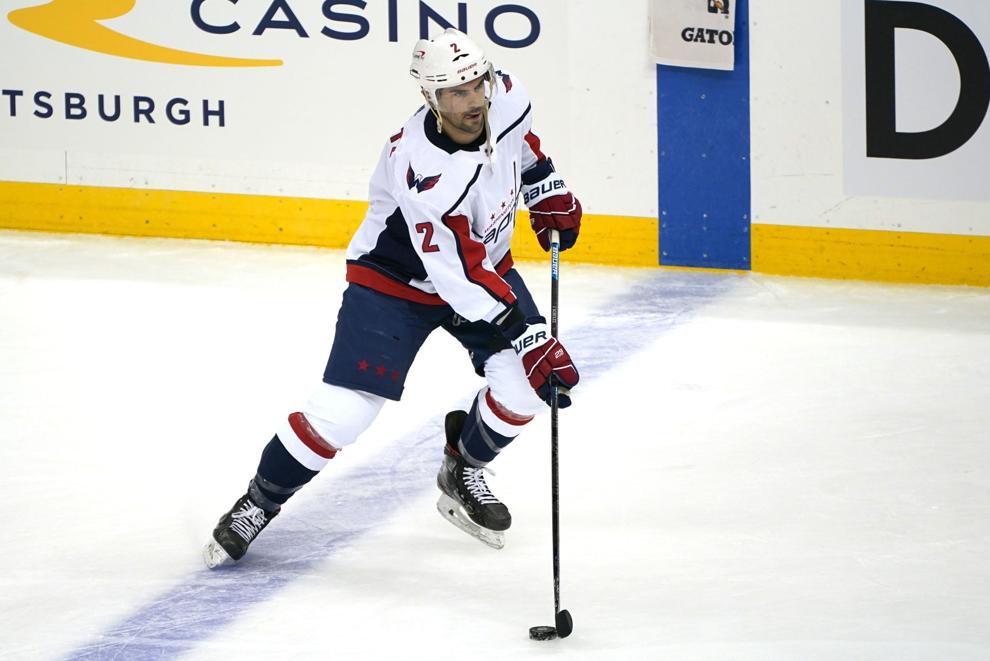 Brendan Smith, New York Rangers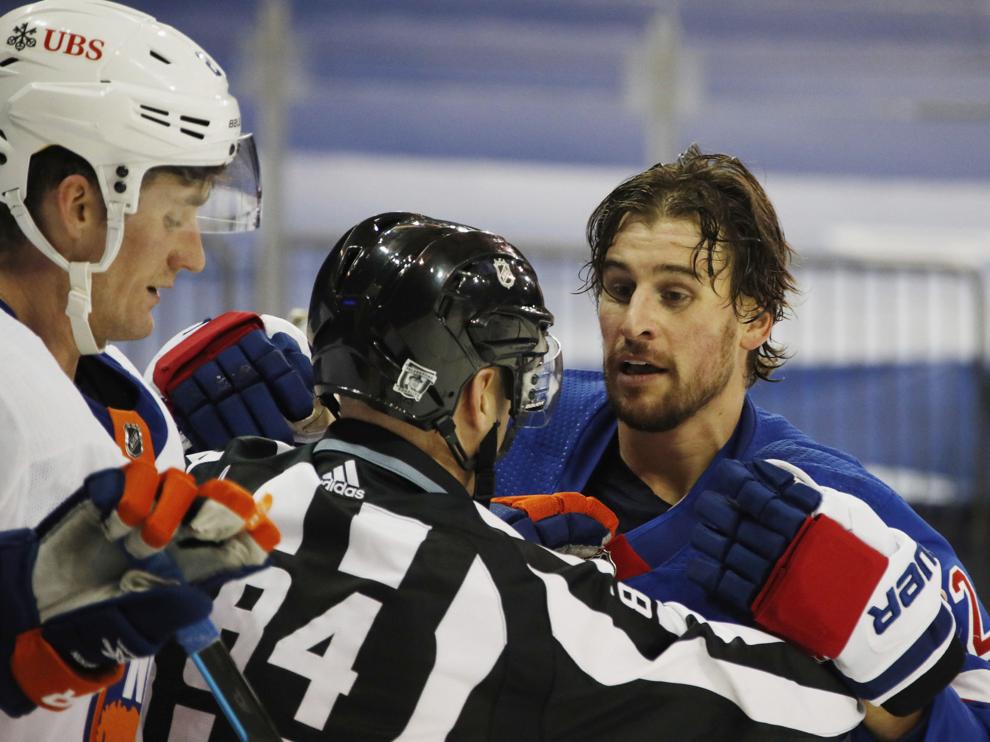 Craig Smith, Boston Bruins
Derek Stepan, Ottawa Senators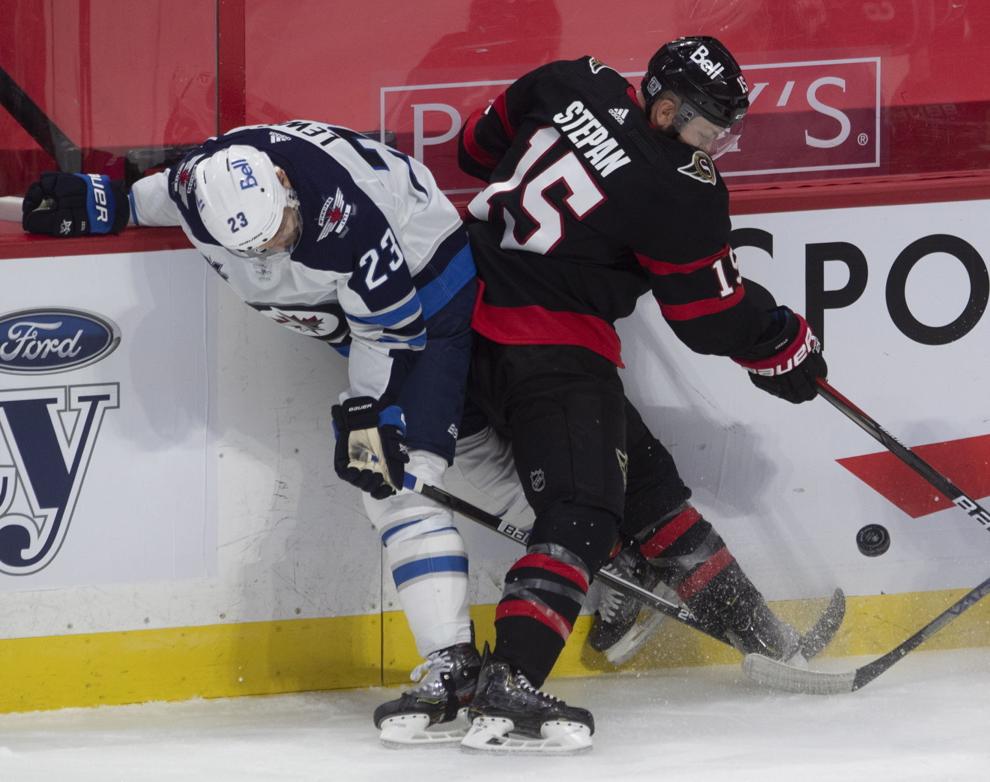 Ryan Suter, Minnesota Wild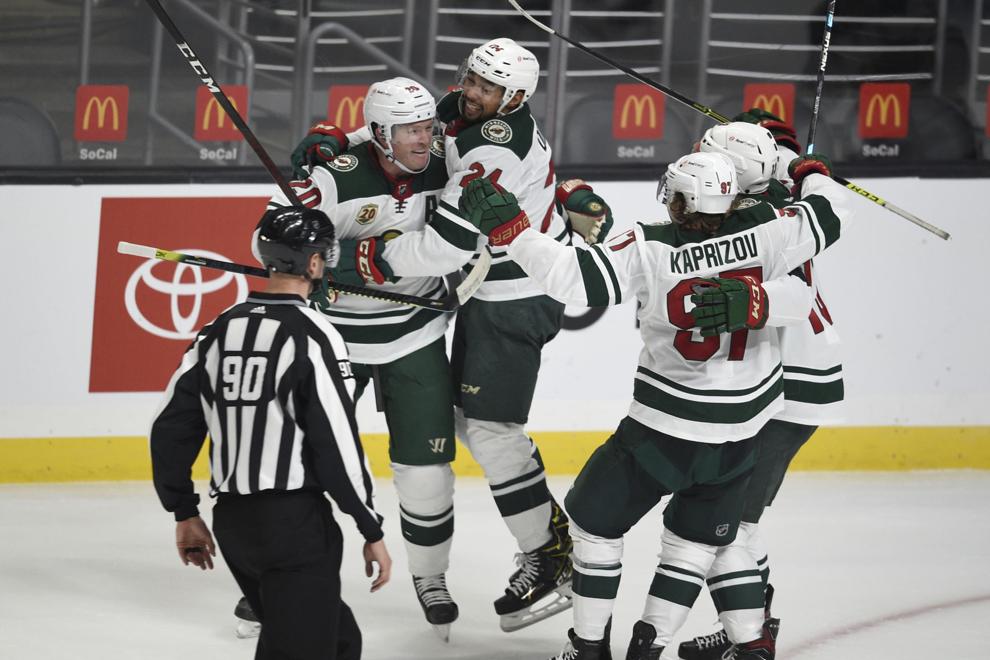 Kyle Turris, Edmonton Oilers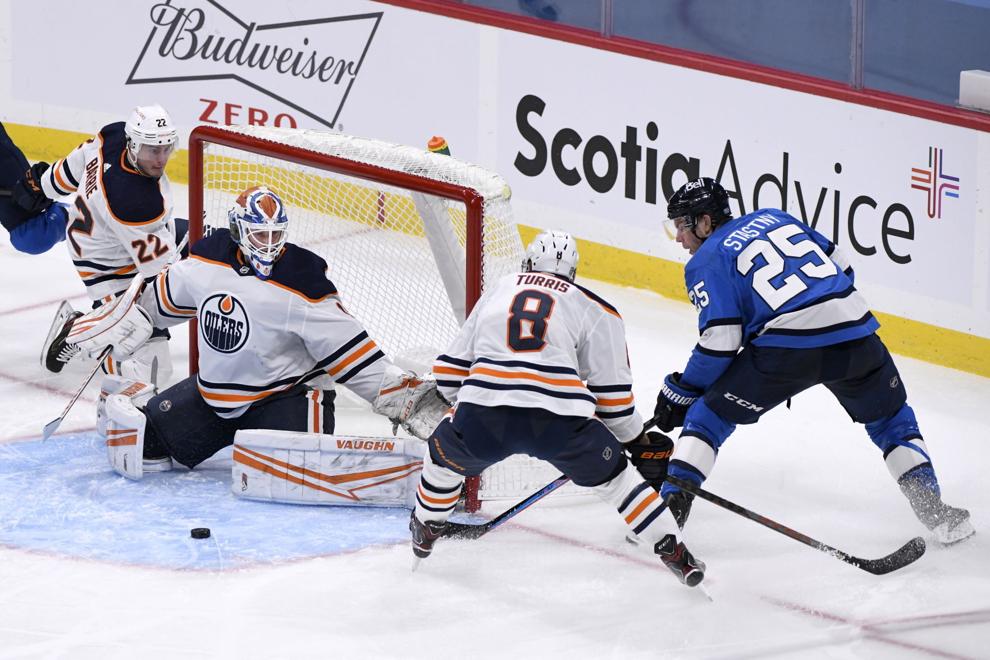 First period: W — Ahcan 4 (C. Caufield, Holloway), 5:01 (pp); Holloway 7 (C. Caufield, Weissbach), 8:25 (pp). M — Meyers 9 (Brodzinski, Sorenson), 14:08. W — Emberson 1 (Holloway, Inamoto), 15:55. Penalties: Nelson, M (major, game misconduct), 2:00; Mersch, W, 2:00; Brinkman, M, 7:46; Mersch, W, 9:50.
Second period: W — Pelton-Byce 7 (Weissbach, Emberson), :42; Ahcan 5 (B. Caufield, Holloway), 1:14; Gorniak 5, 17:11.
Third period: W — Emberson 2 (Holloway, Ess), 9:36; C. Caufield 17 (Gorniak), 11:14.
Saves: W (Rowe 6-14-7) 27; M (LaFontaine 11-0-x, Moe x-7-x, Close x-x-5) 23. Power plays: W 2-for-3; M 0-for-1.