You have to experience some bad days to appreciate the good ones.
There were a lot of times when continuing to play hockey seemed like a tall order to Middleton native Davis Bunz. A diagnosis of Lyme disease and meningitis two weeks before he was due to head to British Columbia to launch a junior career in 2016 made everything a little less certain.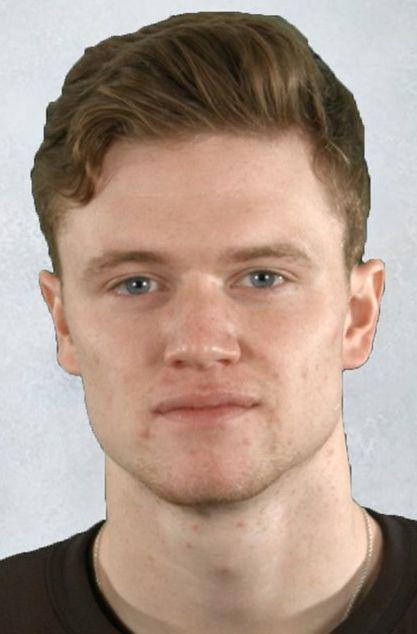 The mental cloudiness and physical weakness that resulted over the following months gave Bunz the thought on more than one occasion that his on-ice journey was being taken away from him.
On the contrary, it was just taking him down a path where there's nothing taken for granted.
And now, through the good fortune of a door opening at an opportune time, Bunz will play in the Frozen Four, two victories away from a national championship as a sophomore defenseman at Providence.
"It's obviously a whirlwind," he said. "It's been an awesome journey."
It isn't the only special part of the week for Bunz and his family.
Bunz and the Friars, one of the last teams to get into the NCAA tournament, play defending national champion Minnesota Duluth in the Frozen Four semifinals at 4 p.m. Thursday in Buffalo, New York. Denver and UMass are in the other game.
"For my mom and dad, I can't even imagine because they're so loving and proud of us and whatnot," Davis Bunz said when asked to give the week's activities some perspective for his family. "I think this is going to be a really special weekend for them and a really special weekend for our whole family."
After Providence clinched Davis Bunz's spot in Buffalo by winning the East region on March 31, he found members of his family for a satisfying celebration of the accomplishment.
Earlier, his parents, Garry and Tia Bunz, had an emotional exchange in the seats while watching the final few minutes tick away in the Friars' 4-0 victory over Cornell.
"This doesn't happen very often," Garry Bunz said to his wife. "This has been a long road, but pretty cool, huh?"
The long road got significantly more difficult for Davis Bunz in 2016 when he was hospitalized for three days while doctors tried to figure out why he was sluggish, achy in the joints and felt like his head was in a fog.
Those aren't traits you want when you're about to move away from home for the first time — and 2,000 miles away, at that — to play junior hockey in Chilliwack, British Columbia.
Eventually, a bull's-eye rash presented itself, a telltale sign of Lyme disease from a tick bite that Bunz said he never knew happened.
The next year was trying as fatigue impacted his hockey efforts.
"We didn't know what was going to happen," Tia Bunz said. "And I can't tell you how many phone calls we got that he just didn't think he could do it and he needed to quit. He kept telling me, 'I think I should just study yoga because I can't be a hockey player any more.' Which was so sad, because he was a kid who really was driven."
'Discouraging' times
Davis Bunz heard stories of people stricken with Lyme disease who are better in two weeks but also heard stories of a lifetime of symptoms.
"It was very discouraging," he said. "And there were obviously times where maybe hockey wasn't going as well and I'm missing home, and I'm just thinking to myself, 'I don't know how much longer I can do that.'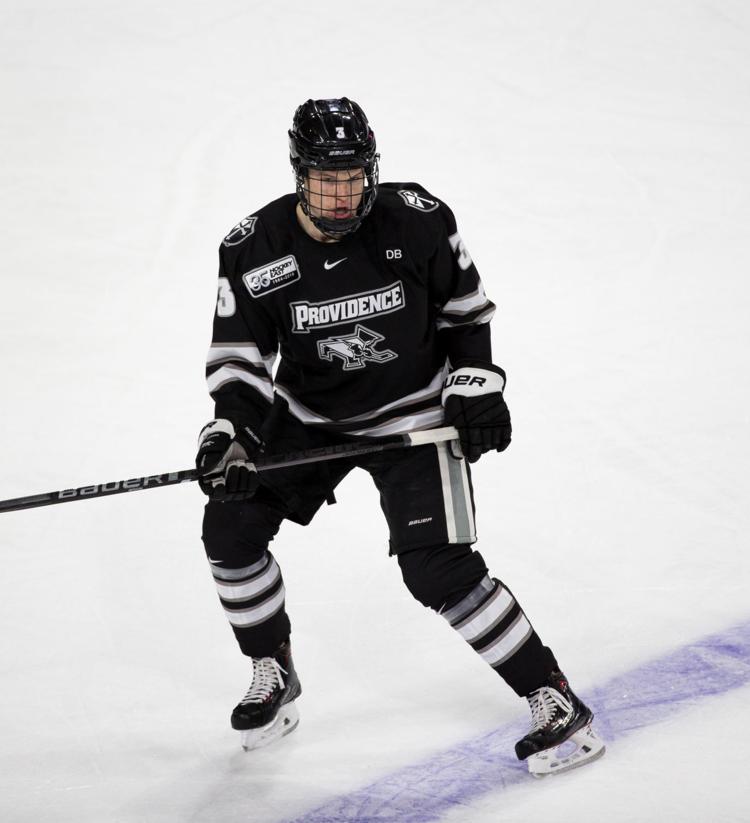 "But I had some unbelievable support from some great people. My mom, my dad, my brother — all my siblings, really — my family and friends. They were the reason that I was able to push through that whole journey. Without them, I definitely would not be in the place I am today."
There are still weeks when the head fog and fatigue return, he said, but they have been less prevalent since he started his collegiate career at Providence midway through the 2017-18 season.
After a defenseman left his program, Friars coach Nate Leaman reached out to Garry Bunz a few days before Christmas in 2017 to see if he and his son wanted to visit the school. A lightning bolt, the way that the father described it.
Davis Bunz was the Big Eight Conference Player of the Year and a first-team All-State pick as a senior at Middleton in 2015-16 but didn't have a landing spot set up for after high school. That development came late, when a spot opened up with the British Columbia Hockey League's Chilliwack Chiefs.
Successful start
After a year there and the first half of the 2017-18 season with the Central Illinois Flying Aces of the United States Hockey League, Bunz was suddenly, somewhat unexpectedly, on his way to college.
In his first week at Providence, the team won the Three Rivers Classic holiday tournament in Pittsburgh, then returned home to defeat crosstown rival Brown for the Mayor's Cup.
"I think I knew right there and then," Bunz said. "I was like, 'OK, good. Made the right choice.'"
The Friars missed out on the Frozen Four last season when Notre Dame broke a 1-1 tie in the final minute of the region final game. As the 14th of 16 overall seeds in this year's NCAA tournament, they used a favorable geographic draw — they were sent to play at the Providence site — and the motivation of falling short last year to move halfway to a title.
Bunz has been in the lineup for all 63 games since he joined the team, usually as part of the third defensive pairing. The Friars have four NHL-drafted defensemen, leaving Bunz in a role with limited minutes on the ice.
But he knows as well as anyone that it's what you do with the chances you get that counts.
"For me, my hockey career, it's just really been being ready for when the opportunity comes and go out and take it," Bunz said. "It's led me to some pretty awesome roads to travel down."