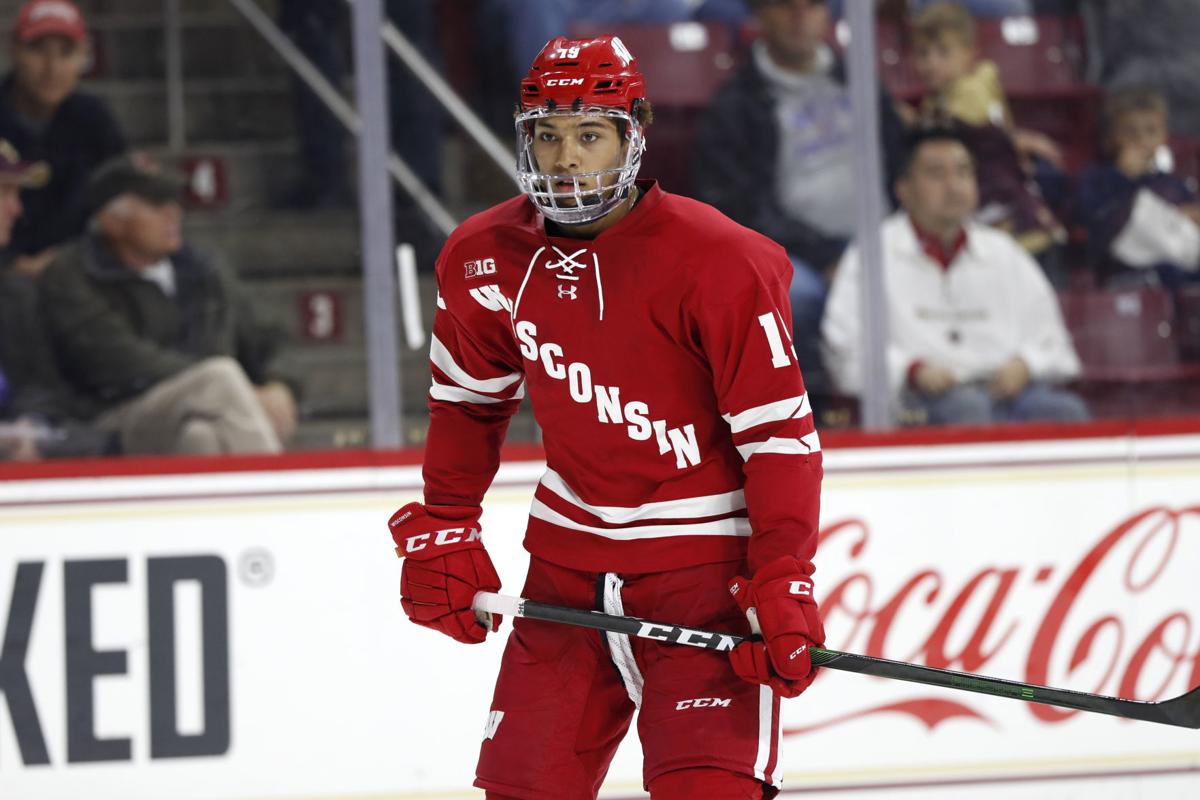 After two seasons with the University of Wisconsin men's hockey team, defenseman K'Andre Miller is going to try his hand in the pros.
The total value of the contract if he plays in the NHL, including signing bonuses, is $2.775 million. He can make another $1.05 million in performance bonuses.
He's the second player from the Badgers' 2019-20 team to leave college hockey with eligibility remaining. Center Alex Turcotte agreed to terms with the Los Angeles Kings and was going to play in the American Hockey League before the season was suspended due to the new coronavirus outbreak.
There's a potential path to the NHL for Miller with the Rangers, who used organizational depth as a reason to trade away left-handed defenseman Brady Skjei this season.
Miller, also a left-handed defenseman, was a 2018 first-round pick by the Rangers, No. 22 overall, less than three seasons after making the switch to defense from forward. His 6-foot-4 frame and the accompanying reach to go along with smooth skating skills made him a top prospect even if he hadn't mastered his position.
In two seasons with the Badgers, he used those traits at times but also showed vulnerabilities in the defensive zone.
Miller started his sophomore season on a team-issued suspension for an unspecified rules violation. Sources said academic issues were involved. He was held out of the opening day of full practice and the team's intrasquad scrimmage.
He was a unanimous pick by league coaches for the 2019-20 preseason All-Big Ten team after leading the team in scoring at the time his freshman season ended with a knee injury on Feb. 9, 2019.
After finishing with 22 points and a plus-7 rating in 2018-19, Miller had 18 points and was minus-7 this season.