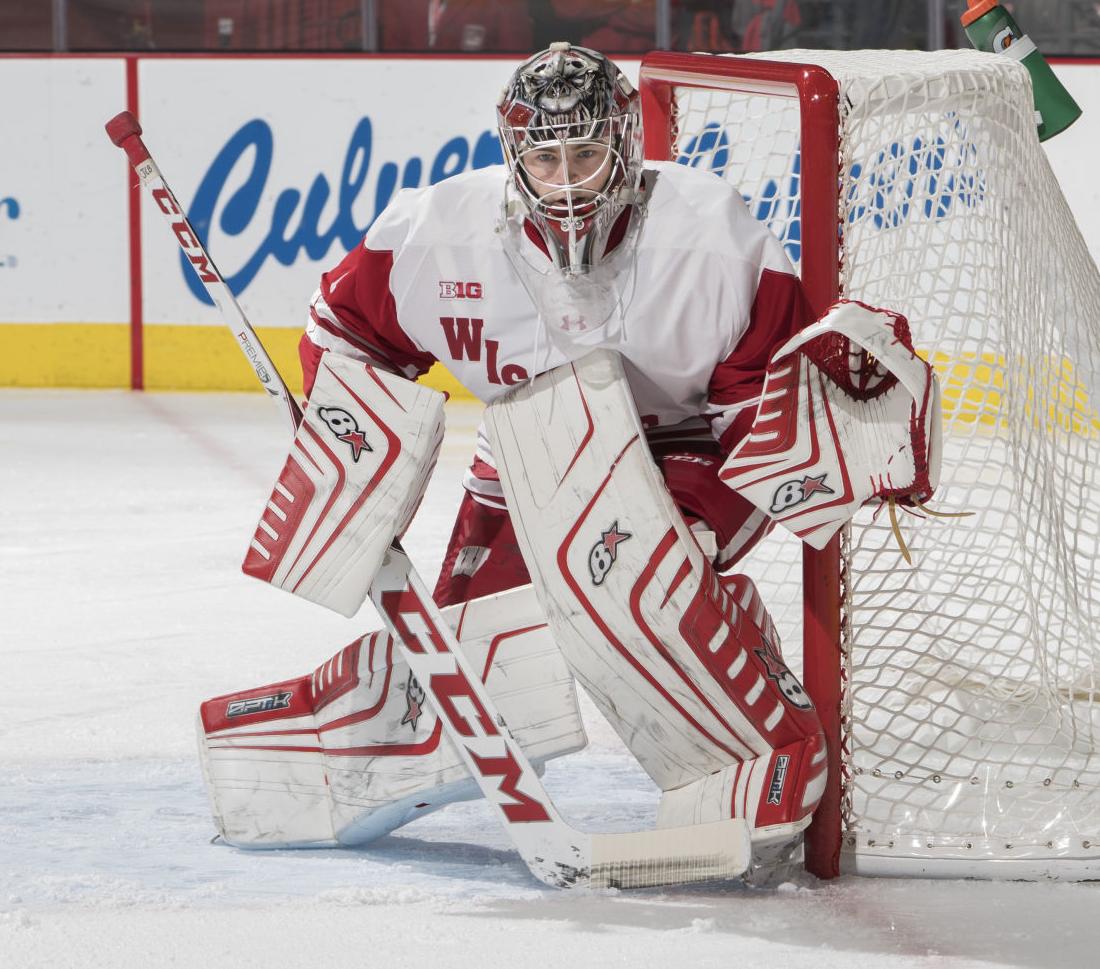 As originally designed by coach Tony Granato, the plan for last Saturday's University of Wisconsin men's hockey game was for injured goaltender Jack Berry to be announced as the starter on Senior Night.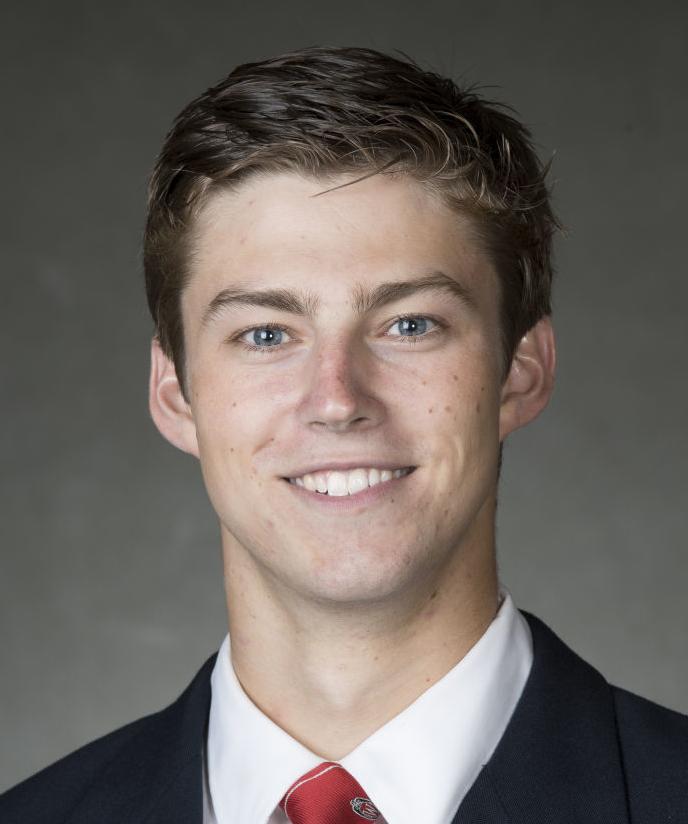 He'd get the recognition of skating from the crease to the blue line at the Kohl Center one last time, see his name on the scoreboard one last time, hear the crowd cheer for him one last time.
Berry thought for a few minutes after Granato presented him with the idea, then returned to the coach with a counterproposal.
Do the same thing, only with fellow senior Johan Blomquist getting the spotlight for the first and only time in his collegiate career.
"You can see what kind of a selfless person that Jack was," Granato said. "And I think that, to me, said a lot about his character. It says a lot about him understanding what it means to be part of a team. It's not about him; it's about us. That was, I thought, a sensational gesture on his part."
Blomquist, the third-string goaltender who had only four appearances in four seasons with the Badgers before Saturday, none of them starts, got the introduction and played until the first whistle.
He returned for the final 3:04 with a 6-2 victory against Arizona State well in hand. He stopped the only two shots he faced.
Berry, who suffered a lower-body injury in practice on Feb. 4 in what he called a "fluke accident," dressed for warmups Saturday and took part in the pregame Senior Night ceremony on the ice with Blomquist, Max Zimmer and their parents.
He then changed back into his suit and watched the game. He said Blomquist deserved the recognition for four years of being an "unbelievable teammate."
"There's nothing really like getting your name called in front of all of those fans in the Kohl Center," Berry said. "I've done it for four years, and I don't think he's ever done it before. To be able to see your name up there and everybody cheer for you, it's special. For him to do it on Senior Night, I thought it would mean more to me if he was able to do it."
Berry, who practiced Monday, said he hopes to be available to play in the next two weeks. The Badgers close the regular season with a Big Ten Conference series at No. 10 Ohio State on Friday and Saturday. They'll be on the road for a best-of-three league playoff series March 6-8.
Out of their league
When the Badgers analyze what kept them out of contention for an at-large NCAA tournament bid, non-conference play won't be in the conversation.
At 7-3, UW had its best non-conference record in the seven years of the Big Ten era, which has featured more non-league games than when the Badgers were part of the Western Collegiate Hockey Association.
It was the team's best regular-season winning percentage outside of league play since it was 5-1 in 2011-12.
Seven of the 10 non-conference games were against teams that are currently in the top 15 of the PairWise Rankings, so either a lock for the NCAAs or fighting for a spot. The Badgers went 5-2 in those contests.
Including conference games, no team has played more games against the PairWise top 15 than UW, which is 7-9-1 in 17 such outings. Two more are ahead this weekend at Ohio State, which is ninth in the PairWise.
Big numbers
In scoring 13 goals in two victories against Arizona State last weekend, the Badgers accomplished some rare offensive feats.
They scored at least six goals in both games of a series for the first time since 8-2 and 6-0 triumphs against Michigan Tech on Dec. 4-5, 2009.
The last time that UW had two instances of consecutive outings of six goals or more in a season was 1997-98. The Badgers also hit a half-dozen this season against Merrimack on Oct. 12 (11-5) and Minnesota Duluth on Oct. 18 (6-2).
Before this season, the last time UW scored six or more in back-to-back games was in October 2010.
Attendance climbs
The announced attendance for Badgers home games in 2019-20 climbed 8% over the previous season.
The average was 10,864, the highest figure since 2014-15.
The announced attendance figures represent the number of tickets distributed, not the number of spectators in the crowd. In the previous five seasons, 31% of distributed tickets went unused; the scanned ticket counts for 2019-20 are not yet available.
Be the first to know
Get local news delivered to your inbox!