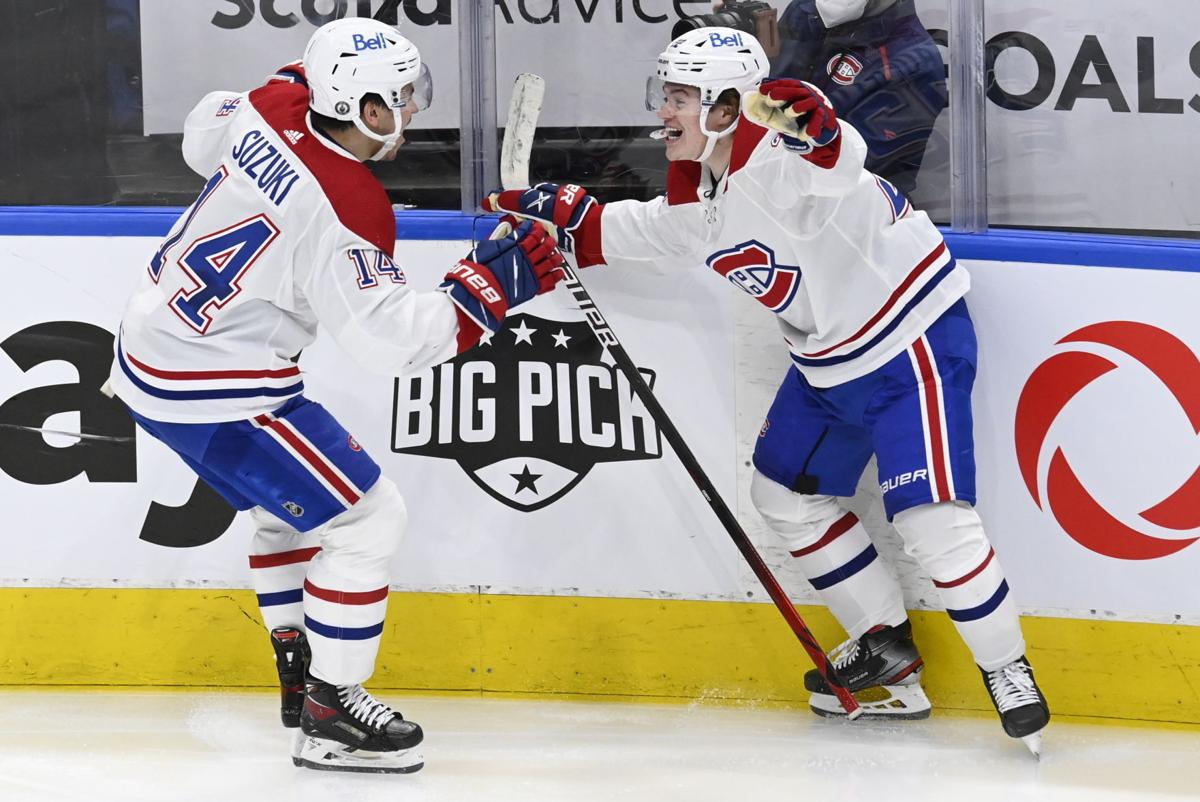 That last one has some background to it. Because as much as the NFL star and former Badgers defensive end has done in football, don't forget that he's a hockey player.
Cole Caufield was a healthy scratch for the first two games of the Montreal Canadiens' first-round NHL playoff series against the Toronto Maple Leafs. Watt had his fellow Badgers alum's back during Game 1.
That was better for Watt's viewing.
The Canadiens lost three games in a row after winning the series opener, then lost a 3-0 lead in Game 5 on Thursday as the Maple Leafs forced overtime.
It took Caufield less than a minute of overtime to make an impact. He forced a defensive-zone turnover and turned it into a 2-on-0 breakaway, where he played give-and-go with Nick Suzuki for the winner.
Cole Caufield steals a pass at the blue line and plays give and go Suzuki for the OT winner, Montreal stays alive pic.twitter.com/p7gHKVPauX

— CJ Fogler #BlackLivesMatter (@cjzero) May 28, 2021
A Montreal reporter asked Caufield about his connection to Watt on Friday.
"He also went to Wisconsin. I think when you're a Badger, you're kind of a family," Caufield said. "No matter what your sport or where you come from, I think we're all kind of close.
"It's obviously nice to have a guy support you like that. He's a guy I look up to a lot. He's a great person and I thank him for his support and hopefully we can keep it going."
Game 6 is Saturday night in Montreal, where 2,500 fans will be in attendance — the first large crowd allowed at a Canadian game since the pandemic started.
An NFL Man of the Year probably will be watching from afar.
Look back on State Journal coverage of Badgers men's hockey games in the 2020-21 season
Read stories from University of Wisconsin men's hockey games in the 2020-21 season.