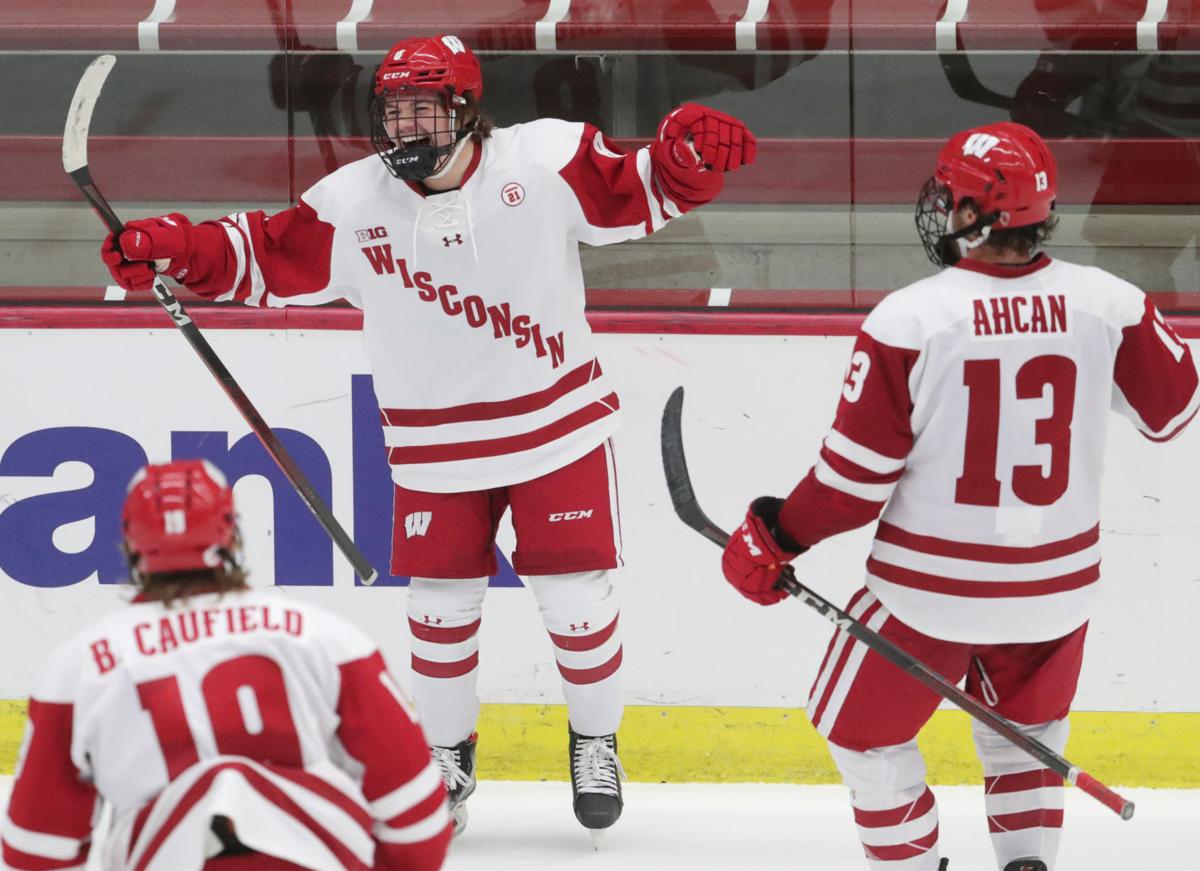 Cole Caufield had a hand in every goal by the University of Wisconsin men's hockey team last Saturday, scoring twice and dishing out two primary assists in the sophomore's best offensive showing of the season.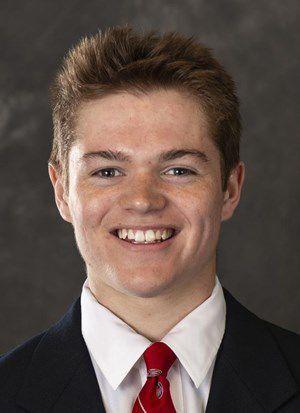 Coach Tony Granato wanted to talk afterward about Caufield's defense.
In a 1-1 game, Michigan State forced a turnover in its defensive zone and launched a 3-on-1 rush. With a push from forward Linus Weissbach, Badgers defenseman Tyler Inamoto got back to join Jesper Peltonen and make it a 3-on-2.
As Spartans forward Gianluca Esteves reached the right faceoff circle in the Badgers' zone, he dropped a pass to set up an Austin Kamer shot from a quality scoring area.
Caufield, who had sprinted back from a dead stop at the other end of the ice nearly a minute into his shift, lifted Kamer's stick from behind. The puck slid past the shooter and Weissbach turned the play the other direction.
"He's maturing as a player," Granato said. "I think his game is becoming more complete and more polished."
Backchecks, even in tie games in the third period, generally don't win forwards the Hobey Baker Award as the nation's top player. Goals often do.
But Caufield has made no secret one of his aims in coming back for a second season was to make his game more well-rounded. The offensive part of his game has been top notch for years and has been progressing even more in the past few weeks.
The moments when Caufield prevents opponents' scoring chances have been more noticeable this season.
"I'm obviously never satisfied but I feel a lot better out there," he said. "My game as a whole has just taken off. I think people just look at the points, but those are going to come. I'm not too worried about that. I think based on how I played, they'll be there at some point. I'm more worried about how I play in all three zones right now."
People who just look at the points have had a lot to see lately as Caufield and 11th-ranked UW enter a key series at No. 2 Minnesota on Friday. He has put together one of UW's best five-game stretches in a quarter century with seven goals and 13 points.
Granato made sure Caufield's defensive contributions didn't get missed amid the appreciation of the offensive numbers that helped make him the Big Ten's first star of the week. The right wing created a turnover in the defensive zone last Friday that led to a breakaway goal by Dylan Holloway, who's also on a scoring binge.
The World Junior Championship that wrapped up last month was a big moment for Caufield, Granato said, in understanding that staying within his game to do what needs to be done for the team is a winning approach.
"I think the big thing for Cole is he's learned that the better that their line plays defensively and without the puck, the more (scoring) opportunities they're getting," Granato said. "The other thing he's learned is you don't have to score every shift to have a good game."
Hobey resume builds
The release of the team nominations for the Hobey Baker Award fan vote on Monday caused a social media stir because Caufield wasn't initially included. The back story, per Badgers officials, was the email from Hobey organizers soliciting player nominations never got delivered at UW.
Caufield, Holloway and Weissbach were added on Tuesday to the fan vote, which counts for only 1% of the total.
There's little question Caufield, a first-round draft pick of the NHL's Montreal Canadiens who's tied for the national lead with 28 points and leads the country with 14 goals, will be considered when the national body of coaches pares the contenders to 10 in March. A selection committee then chooses the winner later in the month.
From 2013 to 2020, eight of the nine players who were leading the nation in scoring at the start of February (one year had a tie) got a Hobey finalist nod a month and a half later. Four of the eight were voted among the top three. Two won the award — Boston College's Johnny Gaudreau in 2014 and Northeastern's Adam Gaudette in 2018.
Only a slowing of Caufield's production to a trickle in the rest of the season seemingly will keep him from strong consideration. And that's not the direction the Stevens Point native has been trending.
Since he returned from winning a gold medal with the U.S. at the World Juniors in the first week of January, Caufield has contributed a little more to UW in each game as measured by a formula weighing points, shots, blocks, faceoffs and penalties.
Holloway had the Badgers' best game score of the season after scoring twice and recording two secondary assists last Friday. Caufield one-upped him on Saturday.
Visual appeal and timeliness don't work into the metric, but those were on his side, too. Caufield's pass to Weissbach for the first goal of the game was into the only place it could be successful. His power-play feed into open space for Ty Pelton-Byce led to the go-ahead score in the third period.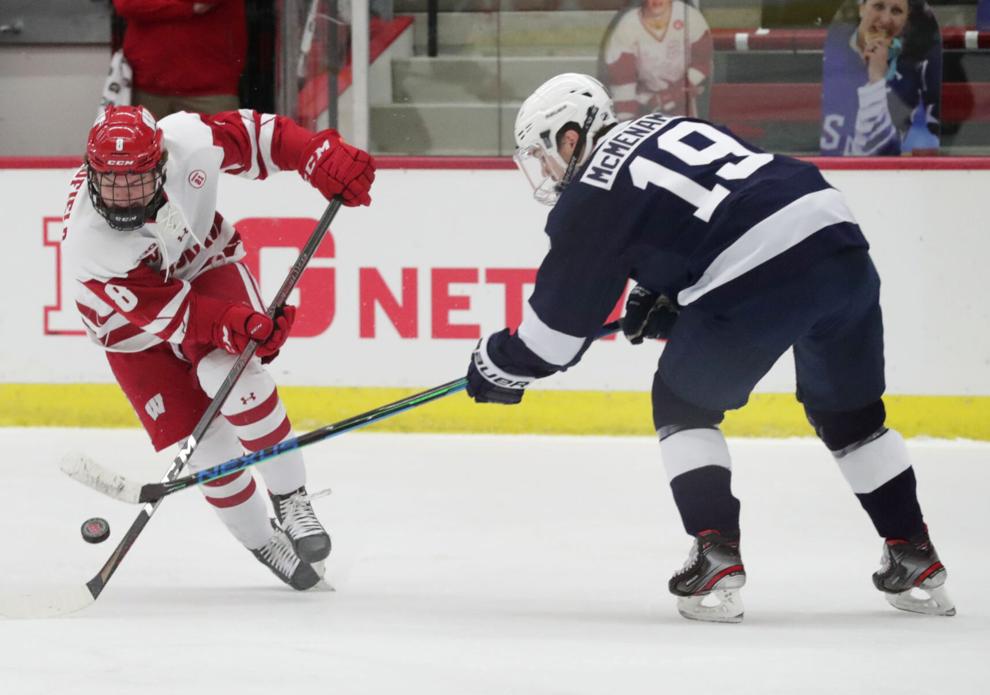 Caufield then scored a beauty of a power-play goal, hitting a small amount of net with a one-timer from the left circle, and finished things with an empty-net score.
"It obviously feels pretty good to see the puck go in the net, to make plays and to set teammates up," he said. "I'm more worried about how I'm playing, if I'm getting chances. Sometimes when you're playing well you do get the bounces.
"I like my work ethic, too, right now. I think no matter what the score, no matter how much time's left in the game, if I'm out on the ice I'm trying to make a difference, I'm trying to do the right things."
Rare scoring feat
The four points Saturday gave him 13 in his last five games, a number matched by Holloway in the same span. As of the end of last Saturday's games, only 8% of players nationally who have played five games or more had reached 13 points for the season, let alone in a five-game stretch.
Since the start of the 1997-98 season, only four other Badgers players have recorded 13 points or more in five contests: forwards Steve Reinprecht (14 in 1999-2000) and Dany Heatley (13 in 2000-01) and defensemen Brendan Smith (13 in 2009-10) and Justin Schultz (14 in 2011-12). All four were Hobey top-10 finalists in those seasons.
Two UW players reaching 13 points in five games concurrently like Caufield and Holloway have hasn't happened in at least the past 25 seasons.
"It's a good thing that whenever they're going, everybody else is following along," said Weissbach, who plays left wing on the top line with Caufield and Pelton-Byce. "It's big when you have leadership like that. It doesn't have to be those two, but anyone who steps up every game. I thought the past two weekends both of those guys have done a tremendous job on stepping up and making big plays at big times."
The pace will be hard to continue, particularly as the Badgers embark on back-to-back road series against No. 2 Minnesota and No. 7 Michigan. The Gophers have the second-best defense in the country in terms of goals against and the Wolverines' Strauss Mann shared the award as the nation's best goaltender for January.
Having Caufield and Holloway on different lines gives UW some cover against opponents clamping down on one trio.
"If I'm the other team, I'm thinking, 'Who do I put our best defensive group against?'" Granato said. "When both lines are going, it makes the other team have to think and maybe even change their game plan on how to play against us."
Caufield has a 10-game point streak and a run of five straight games with a goal entering the series opener in Minneapolis on Friday. UW, which is in second place in the Big Ten behind Minnesota, is 7-3 when he scores, 9-3 when he records an assist.
"I feel like the game as a whole has just slowed down for me in a good way," Caufield said. "And I feel a lot more comfortable making plays and holding onto the puck and doing the right things in all three zones."
---
Former Badgers men's hockey players in the NHL in the 2021 season
Former Badgers men's hockey players in the NHL in the 2021 season
Brian Elliott, Philadelphia Flyers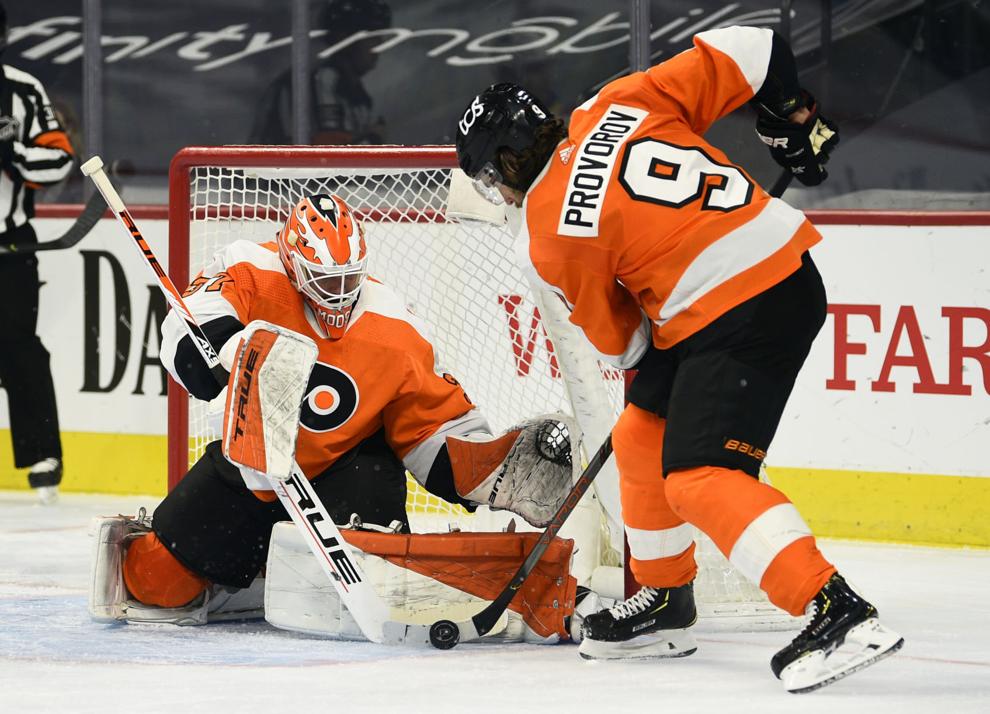 Trent Frederic, Boston Bruins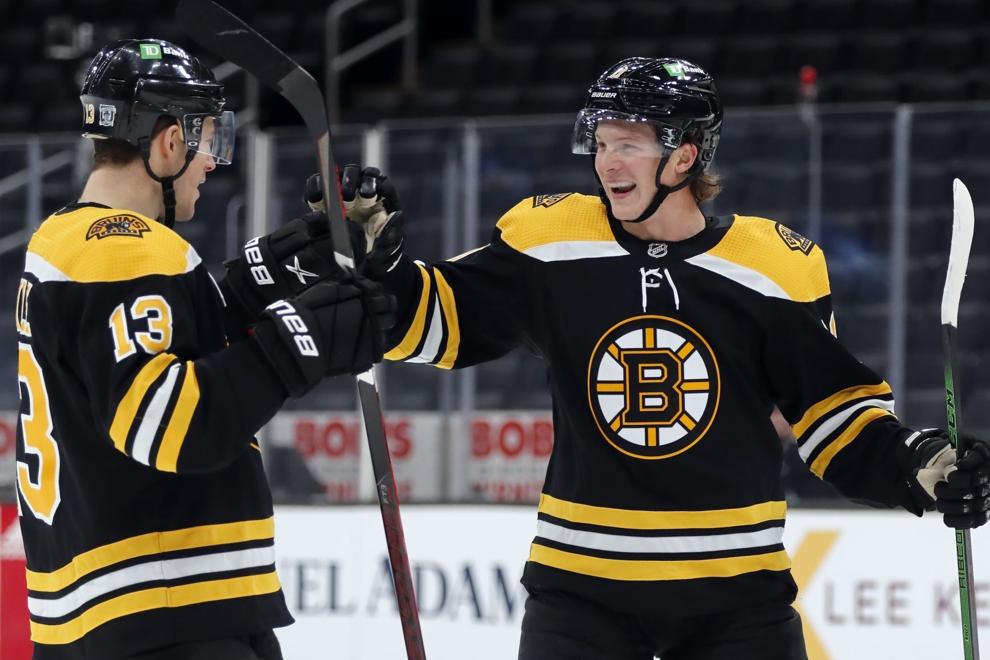 Jake Gardiner, Carolina Hurricanes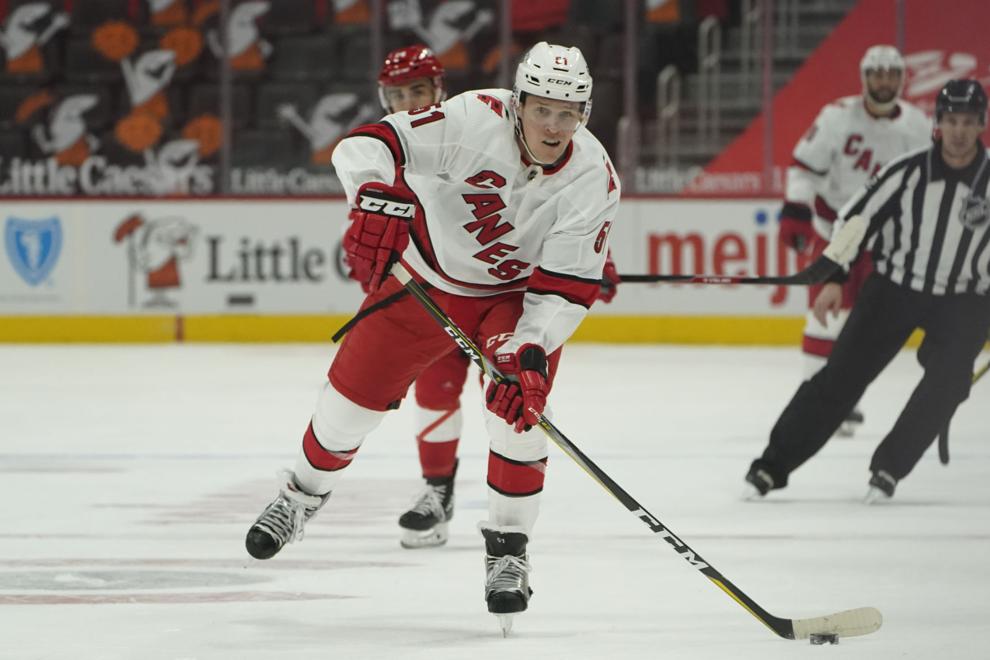 Wyatt Kalynuk, Chicago Blackhawks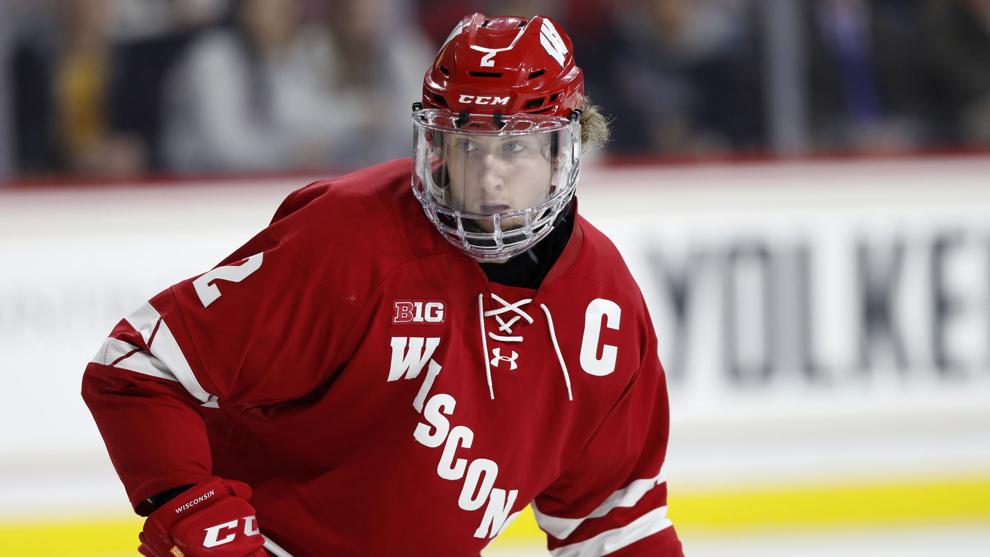 Luke Kunin, Nashville Predators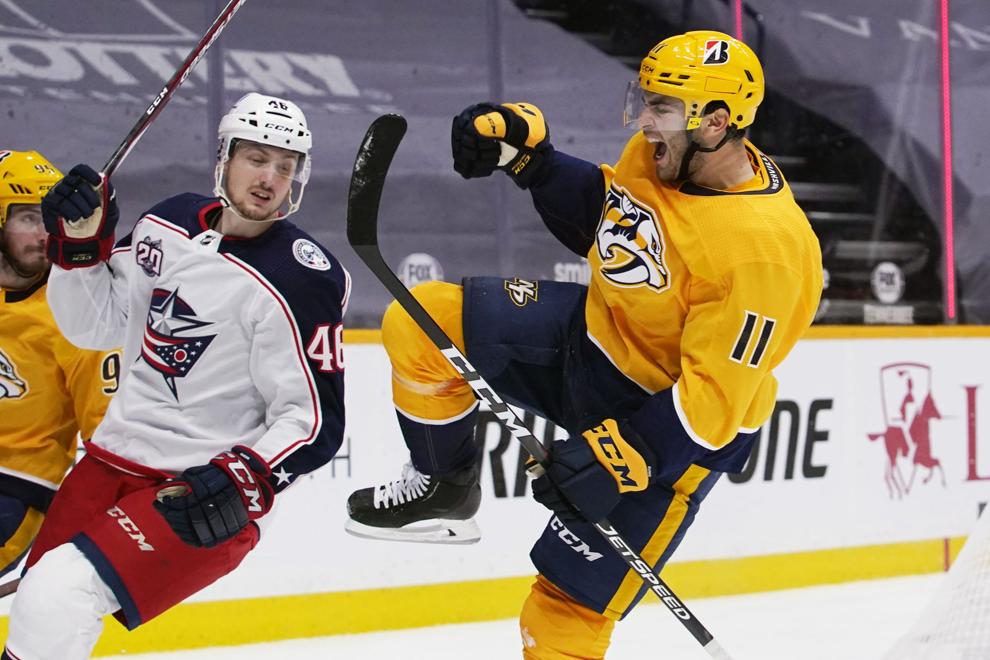 Jake McCabe, Buffalo Sabres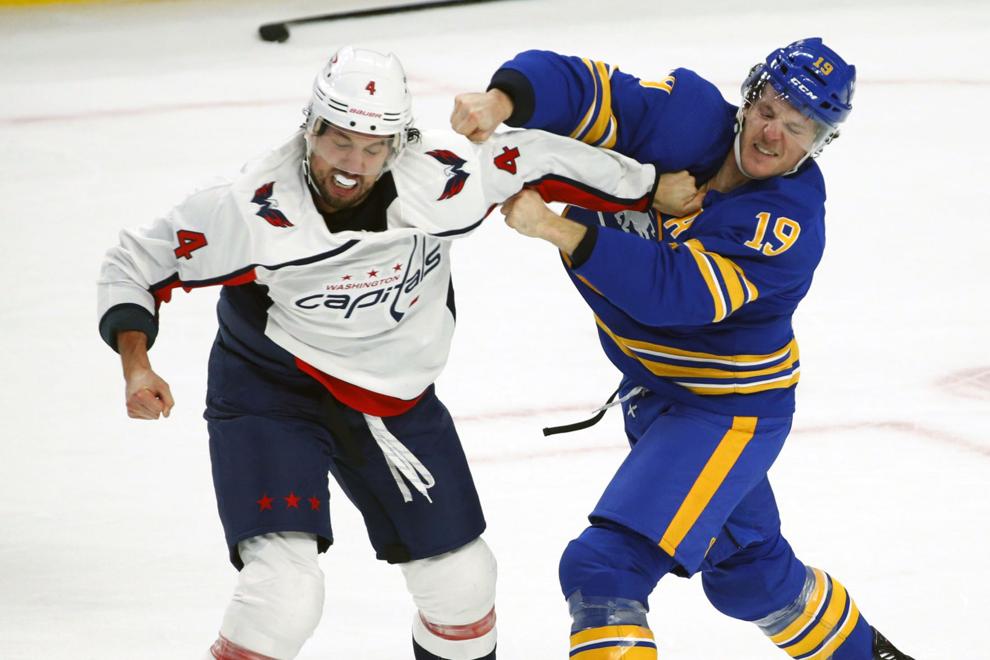 Ryan McDonagh, Tampa Bay Lightning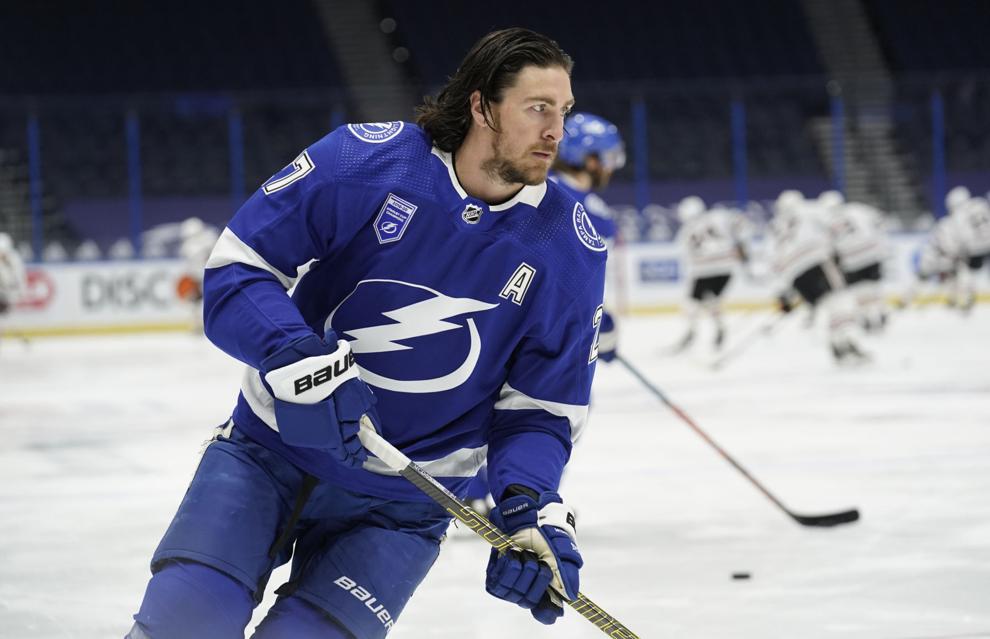 K'Andre Miller, New York Rangers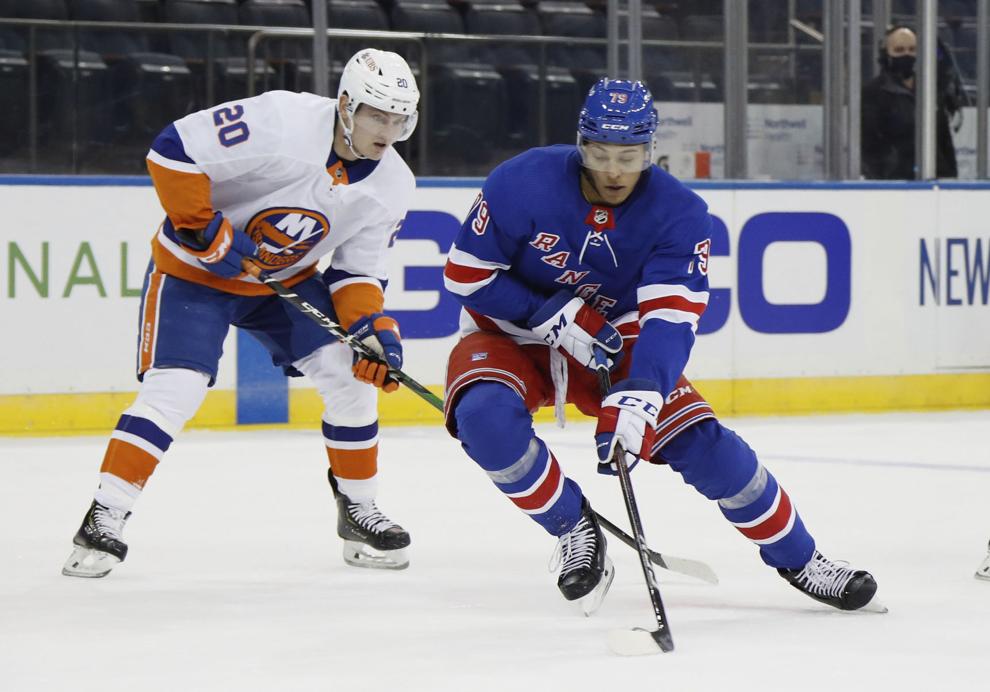 Joe Pavelski, Dallas Stars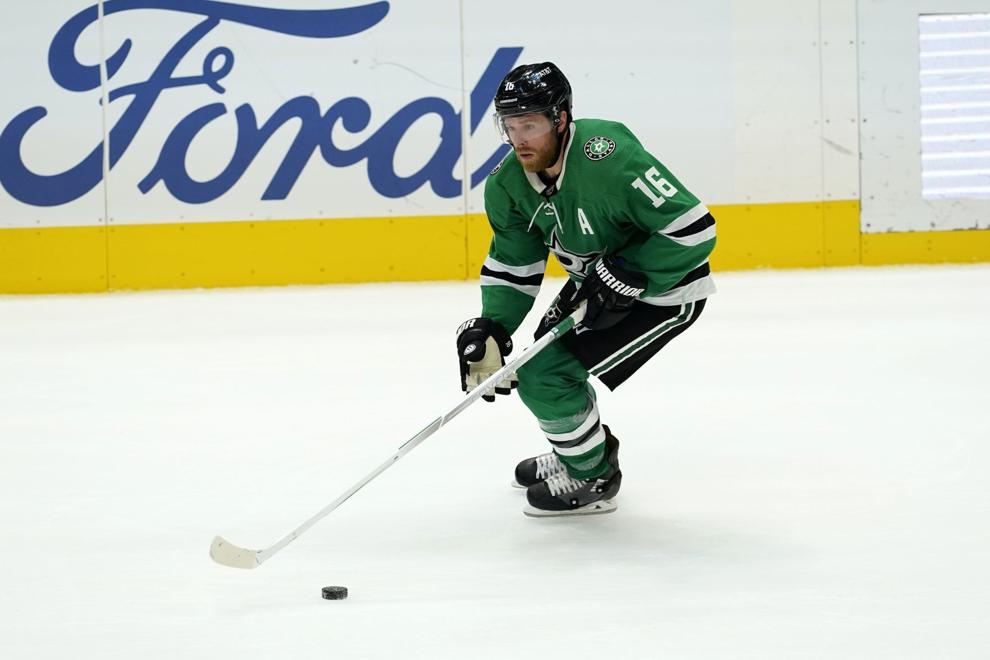 Justin Schultz, Washington Capitals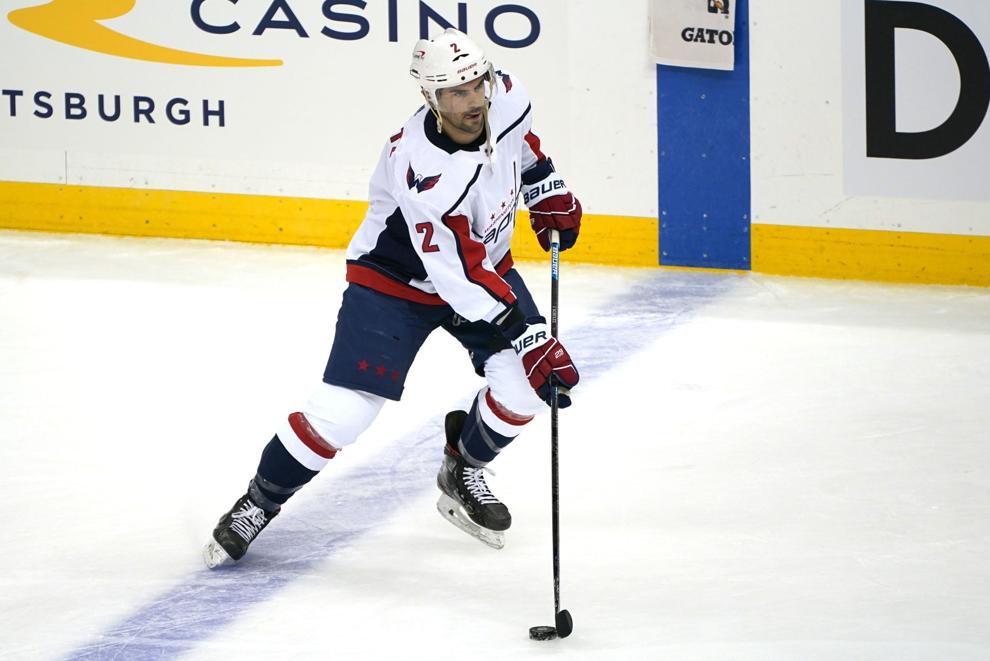 Brendan Smith, New York Rangers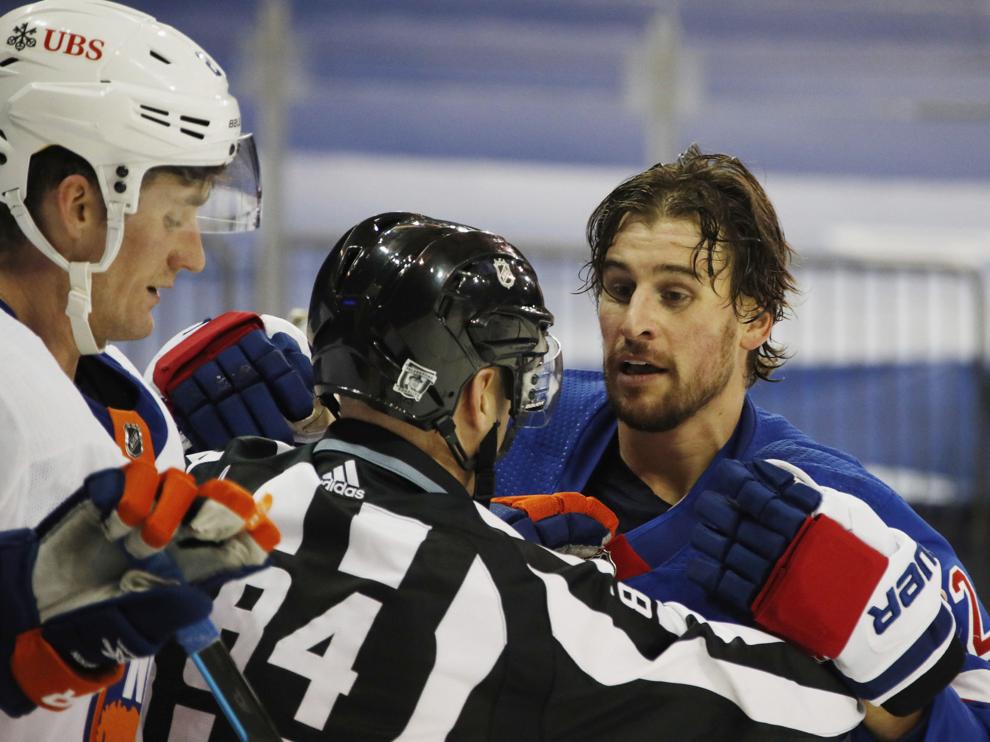 Craig Smith, Boston Bruins
Derek Stepan, Ottawa Senators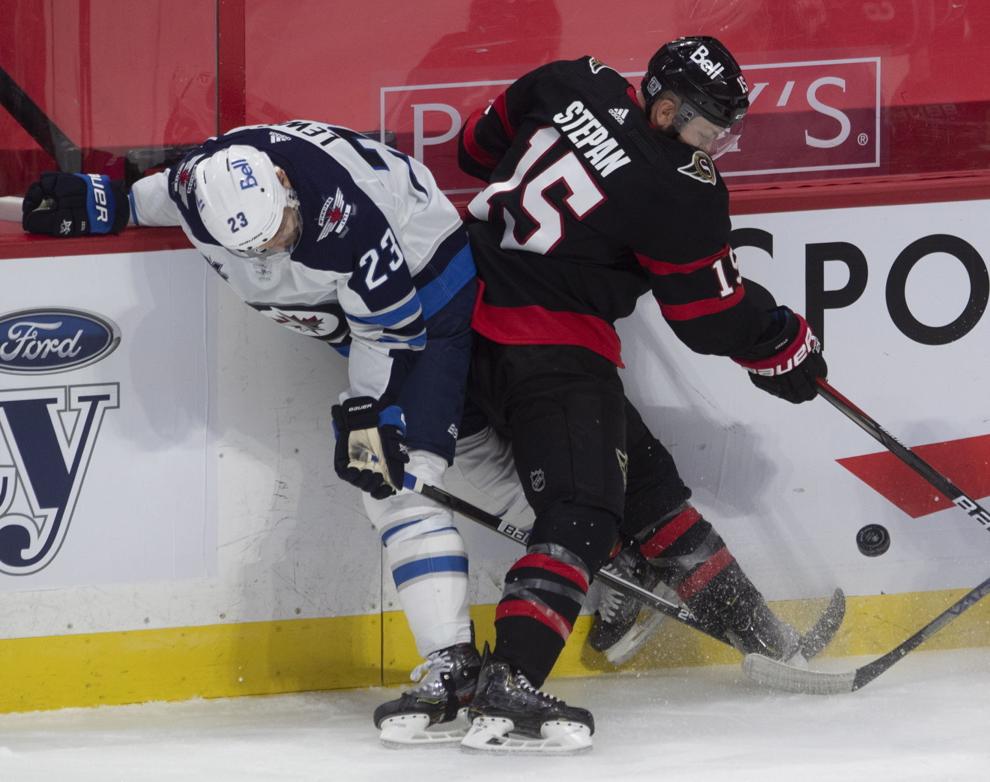 Ryan Suter, Minnesota Wild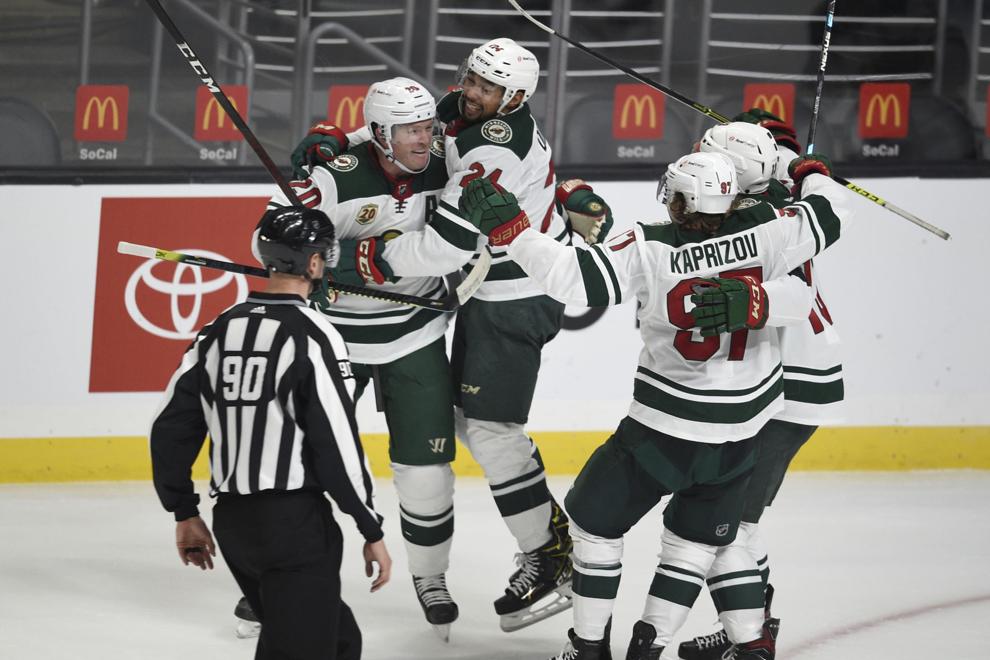 Kyle Turris, Edmonton Oilers