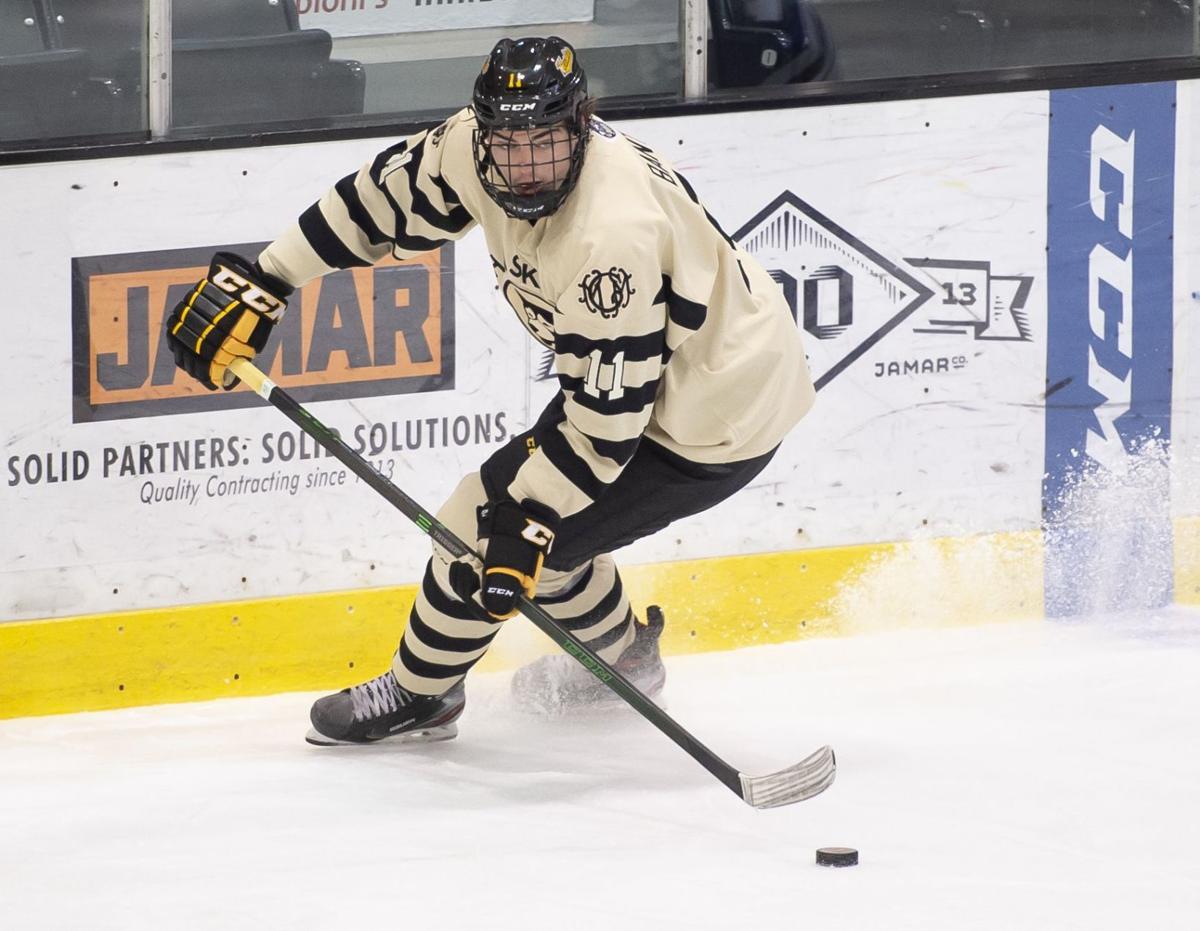 Carson Bantle's level of play made a noticeable jump between his first and second seasons of junior hockey with the Madison Capitols.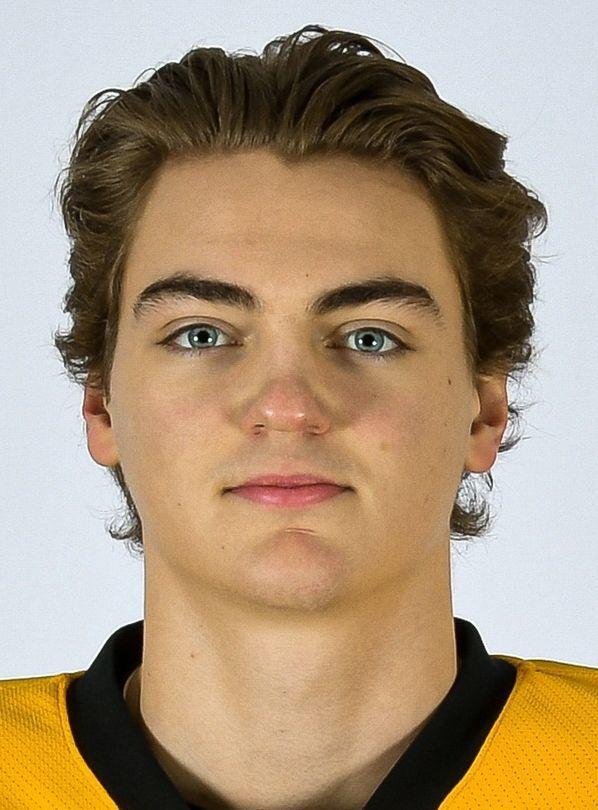 It's now the University of Wisconsin that stands to benefit if he can do the same for his second season in college.
Bantle, a former captain for the United States Hockey League's Capitols who is from Onalaska, plans to transfer to the Badgers after one season at Michigan Tech.
He's the third player set to enter the UW depth chart this offseason through the transfer portal. Former Minnesota goaltender Jared Moe and ex-Bowling Green center Max Johnson previously signaled their moves to the Badgers.
Bantle was picked by media members who covered Western Collegiate Hockey Association teams to be the league's top rookie before last season, but his production — two goals and one assist in 19 games — didn't match expectations.
"It just wasn't the right fit for me," he said about his decision to leave Michigan Tech. "I just wanted something different."
UW showed interest after he put his name in the portal early this month, and the 19-year-old winger said that made it a straightforward decision.
"It's always been a dream of mine to play for Wisconsin, growing up a Wisconsin boy," he said.
That desire grew in two years playing for the Capitols, a period that also changed the outlook for the 6-foot-5 forward. He started as a third- or fourth-line player who put up 10 goals and 10 assists in 62 games in 2018-19.
A bigger role in the next season put him 12th in the USHL with 49 points in 49 games. He was drafted in the fifth round by the NHL's Arizona Coyotes in 2020.
"Having that experience, already playing a few games and getting those underneath my belt, I think that those were huge for me," Bantle said.
The same goes for NCAA hockey.
"Now that I know what it's like, I'll be able to focus on more of the things I need to work on, which will get me ready for next year," he said.
Speed and strength are high on that list. Bantle played at 205 pounds with Michigan Tech after being recorded at 194 early in his draft year with the Capitols. He's filling out his tall frame and learning how he can be a productive player at higher levels.
His freshman season was disrupted by a separated shoulder that made him miss 11 games in February. He was a left wing on the third and fourth lines after he returned.
The Badgers aren't short of left wings: Roman Ahcan, Jack Gorniak and Dominick Mersch are scheduled to return as seniors next season, although Mersch could slide into a center position. UW also has signed left-handed forwards Caden Brown, Liam Malmquist, Brayden Morrison and Zach Urdahl.
Coach Tony Granato said the Badgers would be active this offseason in recruiting via the transfer portal, and it has played out as he predicted. UW isn't going to find a replacement for Hobey Baker Award winner Cole Caufield in the portal, but it has added depth.
"That's just the nature of today's movement in college athletics if you can improve your team," Granato said.
UW grabbed graduate transfer Robbie Beydoun from Michigan Tech last offseason, and he brought stability to a goaltending position that sorely needed it.
Beydoun didn't get a chance to play against his old team; the pandemic forced schedule changes that wiped out UW's planned series against the Huskies last October.
But because Michigan Tech tends to show up on the Badgers' non-conference schedule frequently, Bantle probably will have to line up against former teammates at some point.
"Talking to some of my buddies from Tech, they're pretty pumped to play me," Bantle said. "It'll be a lot of fun playing against some of those guys."
Look back on State Journal coverage of Badgers men's hockey games in the 2020-21 season
Read stories from University of Wisconsin men's hockey games in the 2020-21 season.