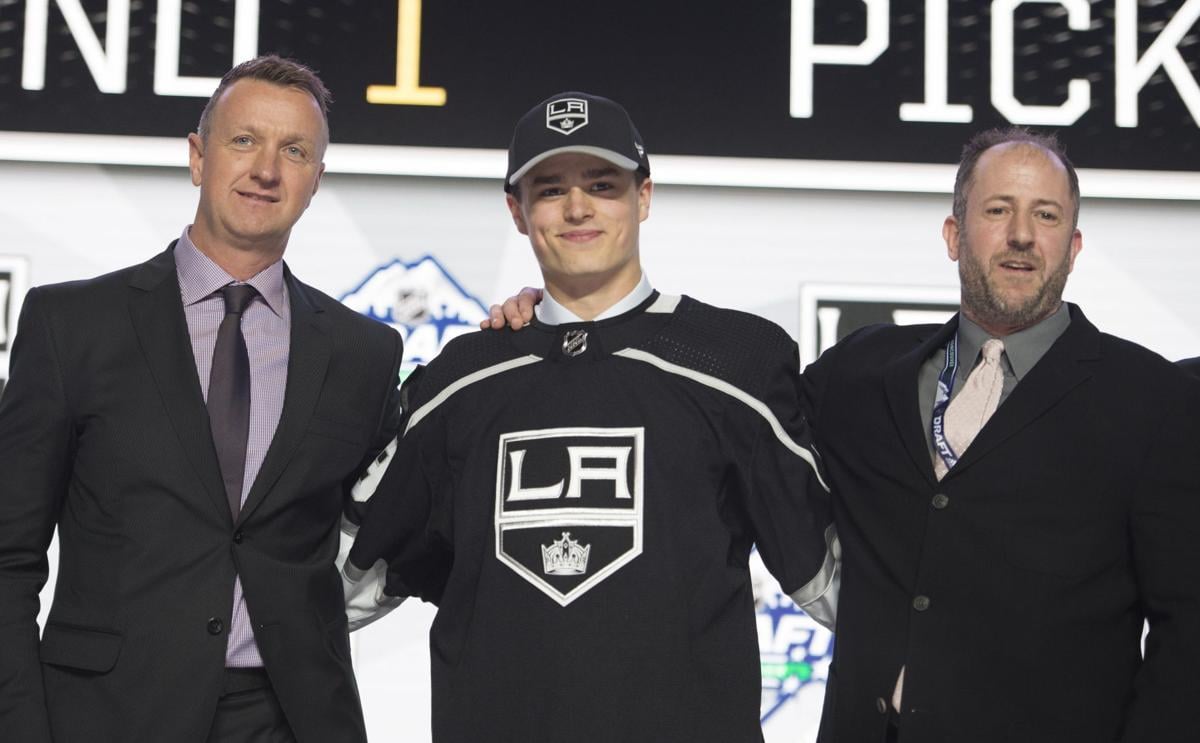 An athlete's first day as a professional has inherent reasons for being memorable. In the retelling years from now, Alex Turcotte's tale will be able to beat many others based on timing alone.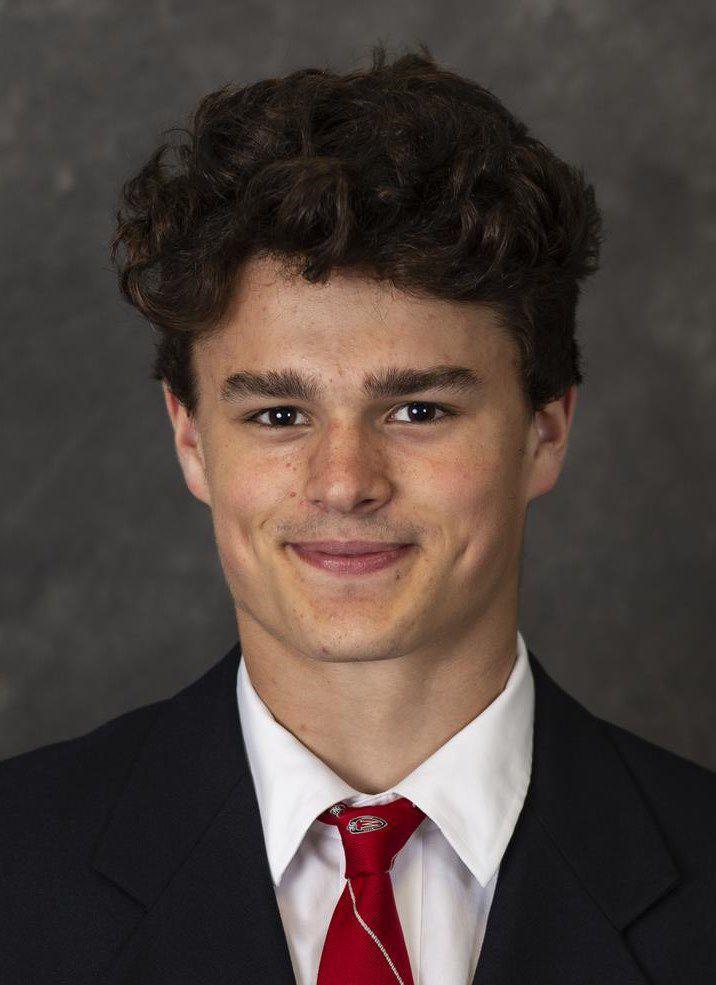 Turcotte wrapped up his stay with the University of Wisconsin men's hockey team after one season and signed with the NHL's Los Angeles Kings. The center flew to California and was expecting to join the American Hockey League's Ontario Reign for practice.
The Reign had a game scheduled for March 14 that probably would have been Turcotte's pro debut. Instead, he was back on a plane a day later, headed for home in Illinois as the AHL and other pro leagues put their seasons on hold.
He got to meet a few players before everyone went their separate ways. Some of them offered a comment about how Turcotte would have good reason to remember the day he turned pro.
"That was the weirdest first day ever," Turcotte said in a recent phone conversation.
With the start of his pro career in a holding pattern as he works out, watches Netflix, plays video games and spends time with his parents at home, Turcotte has been able to reflect on his turbulent season with the Badgers and his decision to make an early exit.
The departure was his choice, Turcotte said, based on the advice of his family and his agent.
"I've always wanted to play in the NHL my whole life," said Turcotte, the fifth overall pick in the 2019 draft. "That's my dream. I just went with my gut, honestly. And, obviously, I listened to what people had to say. But that's what I felt was best for me. I'm really happy with the decision I made and I'm really comfortable with it."
Reflecting on the season, Turcotte drew parallels between his journey and that of the team as a whole. It took time to learn how to handle new situations, he said, and the results often weren't flattering.
"I think there were times where we were playing good hockey and we just couldn't catch a break," Turcotte said. "And then there were times where we definitely could have been better. Including myself. There's times where I could have been a lot better.
"I know all the guys in the room tried their hardest. We all wanted to win in the worst way and played for each other. So it was just one of those years where things didn't really happen the way we expected them to."
The same can be said for Turcotte's season. He finished third on the team with 26 points but — for the second straight season — had to deal with injuries.
In his final season with the USA Hockey National Team Development Program in 2018-19, Turcotte missed time with a back injury. With the Badgers, he sat out five games in January and February with a lower-body issue.
After he returned from the latter, he played arguably his best hockey of the season, a sign of growth.
His next steps will have to take place in the pros. Turcotte said he wants to be more of a goal-scorer than he was with UW — he had nine in 29 games — and knows he'll need to take on more of a shooter's mentality to do so.
The jump from the NTDP to a full college schedule highlighted that Turcotte needs to strengthen his lower body to become a more explosive skater. The move to the pros will be even less forgiving for a 19-year-old if he thinks he can beat opponents physically.
In a season full of lessons, Turcotte said the biggest for him was not to be so hard on himself. Doing so got in the way more often than not.
"I think I wasted a lot of energy on that," he said. "But I think the injury allowed me to learn from that and see what I should fix and how to grow from it. I think the last eight games or nine games we played in the year, I was really relaxed and just having fun playing hockey. I wasn't putting any pressure on myself, and I think I played way better that way."
Be the first to know
Get local news delivered to your inbox!