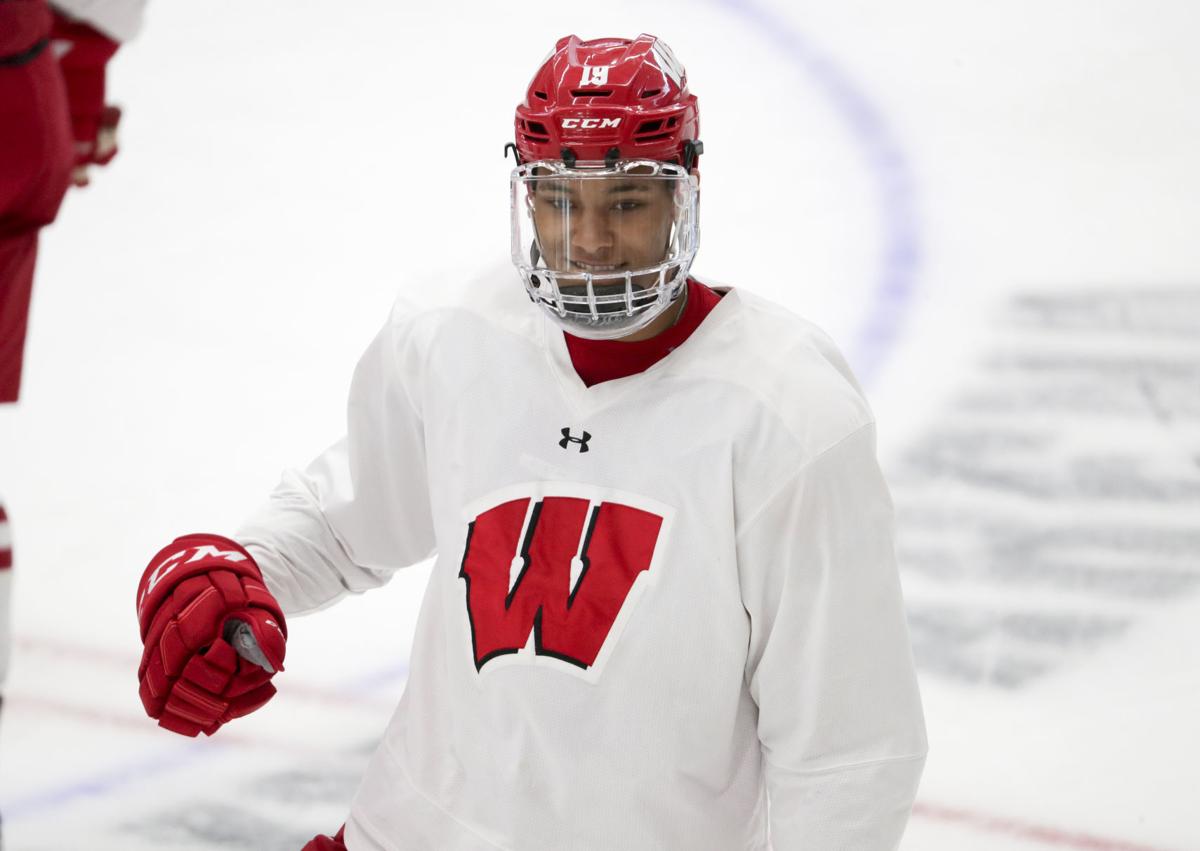 Five members of the University of Wisconsin men's hockey team have been invited to the World Junior Summer Showcase by USA Hockey.
Sophomore defensemen Ty Emberson and K'Andre Miller, and incoming freshman forwards Cole Caufield, Owen Lindmark and Alex Turcotte were among 44 players named Thursday to the camp, July 26-Aug. 3 in Plymouth, Michigan.
The camp is an audition for the under-20 World Junior Championship. Miller played in the tournament last season; Emberson was among the cuts before the event.
As players give oral commitments to the University of Wisconsin men's hockey team, we'll add them here with their stats.
All five Badgers players invited played for the USA Hockey National Team Development Program before joining UW.
Even if the Badgers have multiple players selected for the World Juniors, the impact on the team won't be as significant as in past seasons. UW doesn't have a regular-season game scheduled for the Dec. 26-Jan. 5 window of the tournament, which will be in the Czech Republic.