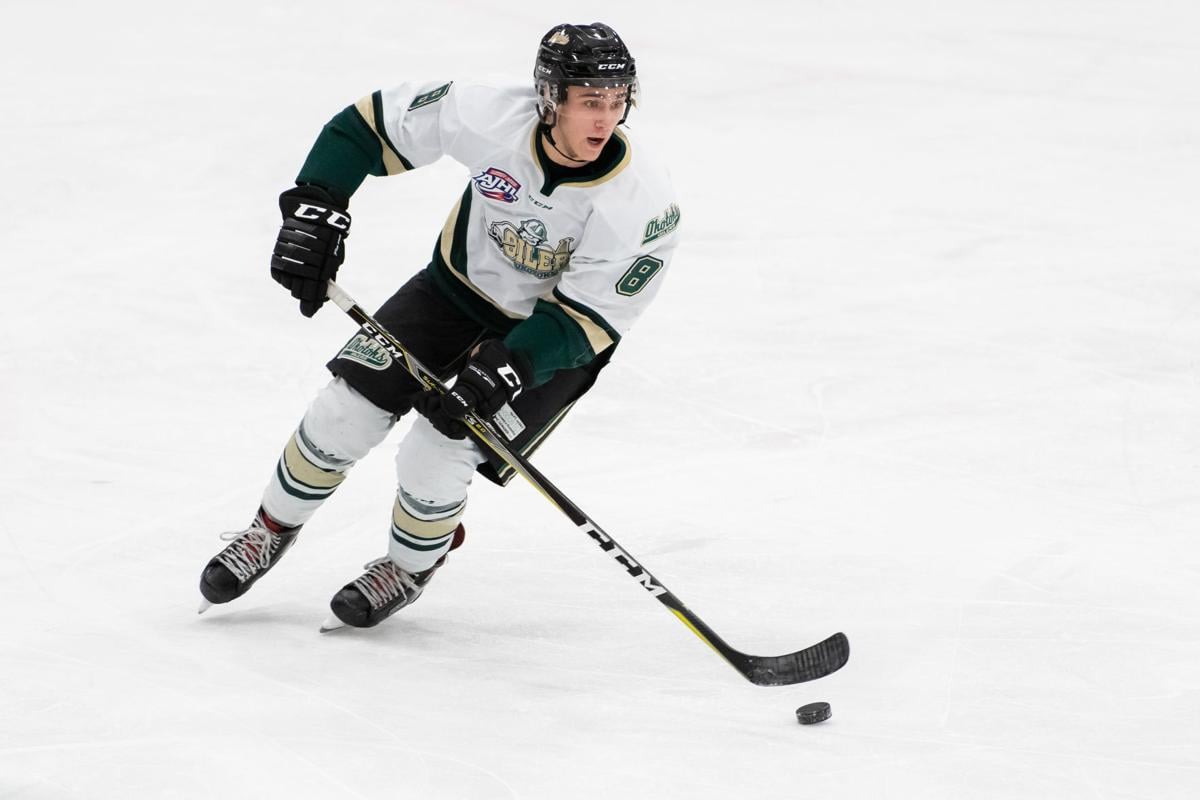 One direction that Brayden Morrison's father chose stuck with him. Another did not.
That's how the 17-year-old forward ended up choosing the college route over major juniors and the University of Wisconsin men's hockey team over Michigan.
"It just seems like a little bit better developmental path for a late bloomer," Morrison said. "You get four more years of great hockey, so that was what I really wanted to do."
His dad's background in playing college hockey helped. Brendan Morrison scored the overtime goal that gave Michigan the 1996 NCAA championship, then won the Hobey Baker Award as a senior the next season.
But while the Wolverines were among Brayden Morrison's final three options for a college destination along with Minnesota Duluth, UW won out.
"I think the main deciding factor for me was I wanted to write my own path and go on my own way," Brayden Morrison said.
Morrison is expected to play one more season with the Okotoks Oilers in the Alberta Junior Hockey League, not far from his hometown of Calgary, before joining UW for the 2021-22 season.
He scored his 11th goal of the season for Okotoks on Friday, giving him 22 points in 37 games.
Morrison, listed at 5-foot-11 and 160 pounds, plays wing this season but was a center in the Calgary Flames Midget AAA program. That instilled into his game a responsible nature in both ends of the ice.
He cited a good relationship with Badgers coaches Tony Granato, Mark Osiecki and Mark Strobel as a factor in his decision to commit to UW. A visit for the Badgers' Nov. 16 overtime loss to Notre Dame also left a positive impression.
"The rink is a really special place," Morrison said. "A bunch of athletes bond there. I think it's a really special place that could suit me well."
Okotoks not only has two Badgers recruits playing this season — 16-year-old forward Brett Moravec has nine points in 35 games — it produced UW freshman Dylan Holloway, the 2018-19 Canadian junior player of the year.
Eight players from this year's Oilers team have committed to a Division I school.
"They always want the best for us players," Morrison said. "I think it's just working every day to develop us. I think they've taken steps in the right direction in bringing top guys here and competing with the best guys in Alberta."