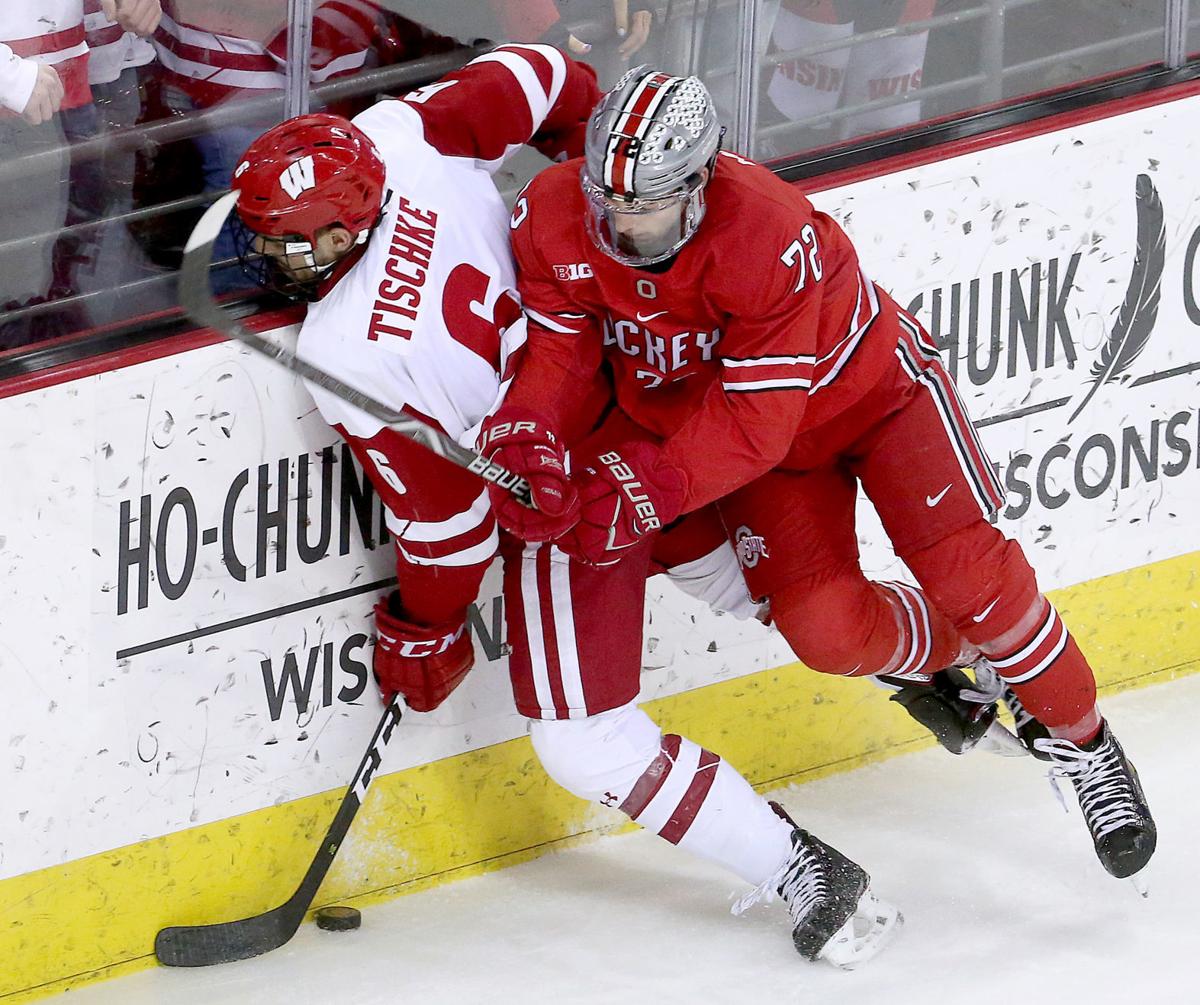 A long slide in crowd size for University of Wisconsin men's hockey home games continued in the 2018-19 season.
For the ninth time in the last 12 years, the average crowd for Badgers games at the Kohl Center was smaller than in the previous season.
The average number of tickets scanned last season was 6,862, the second-lowest figure in 13 years of data. That's 39% lower than in the 2006-07 season, the first available for comparison.
The ticket scans represent the actual number of people in the crowd for a game. The attendance figure listed in the box score is the number of tickets sold or distributed.
With only one winning record and no NCAA tournament appearances in the last five seasons, the Badgers haven't had an easy time keeping fans coming to the Kohl Center.
Only one game in the 2018-19 season had more than 10,000 people in the seats. The Feb. 9 game against Ohio State in which Mark Johnson's No. 10 jersey was retired drew 12,537 out of an announced sellout attendance of 15,359.
By comparison, two games exceeded 10,000 in 2017-18, four in 2016-17 and the season average was greater than 10,000 from 2006-07 to 2009-10.
The season low for crowd size was 4,777 against Michigan Tech on Oct. 26, one of three games with fewer than 5,000 people in the Kohl Center. Only 19 of the 252 home games played since the start of the 2006-07 season have had that distinction, but 18 have been in the last four seasons.