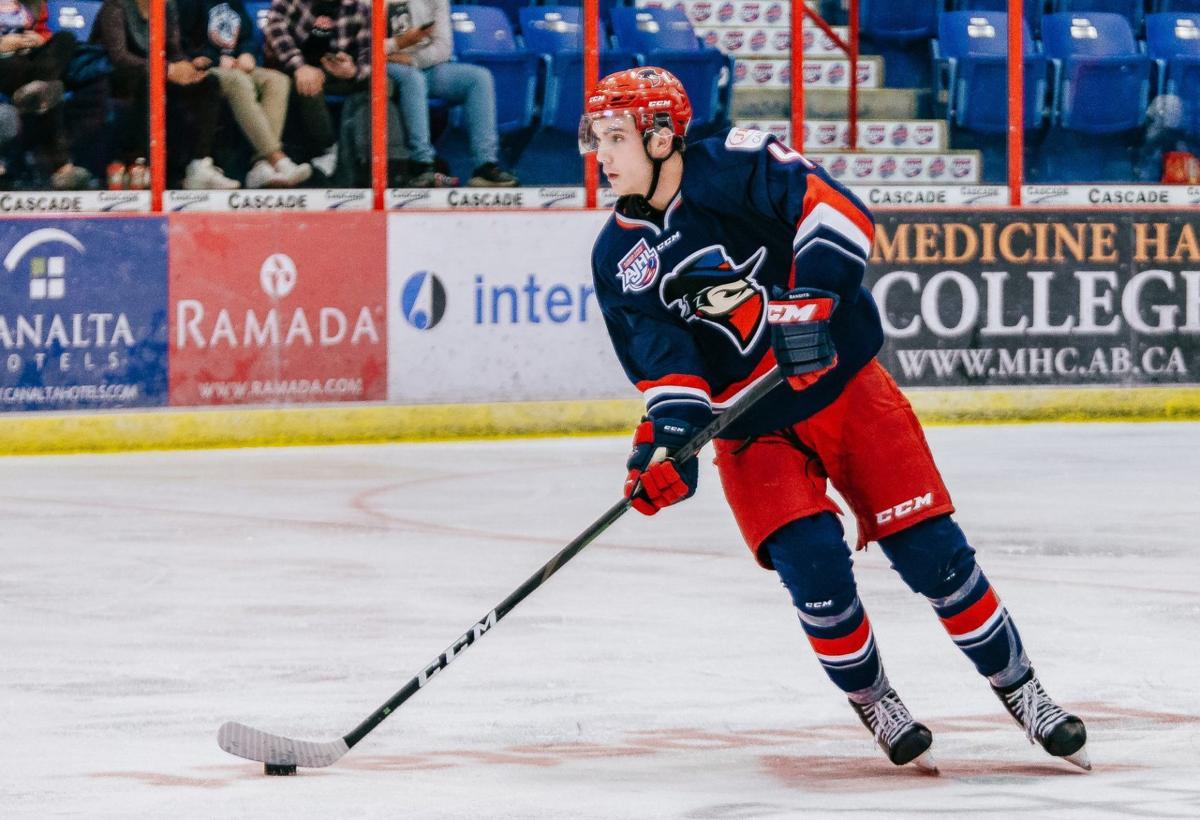 The best piece of advice that Corson Ceulemans said he got going into the NHL draft was to enjoy the ride.
A nearly three-hour journey Friday night left Ceulemans with the designation that he sought: first-round pick.
Ceulemans, an incoming freshman with the University of Wisconsin men's hockey team, was the 25th pick in the first round by the Columbus Blue Jackets.
He's the 17th Badgers player selected in the first round of an NHL draft. UW extended a team record with a first-round pick for the fourth straight year.
Ceulemans said his dad Colin and adviser Shane Corston offered sage words when they told him to absorb everything about the draft because it only happens once.
"Everything happens for a reason and it'll all work out in the end," he said last week.
"So just enjoy it all as the process goes on."
Ceulemans won the Under-18 World Championship with Canada in April after having his season with the Brooks Bandits of the Alberta Junior Hockey League scaled back by the pandemic.
The Beaumont, Alberta, native said before the draft that physical maturity is the biggest part of his game that needs to take a step as he enters the NCAA level. That's nothing unusual for college freshmen but being a first-round pick draws more eyes to the process.
He started working out with UW teammates in June but returned home to Alberta this week to be with family and friends for the draft. He's staying there for Hockey Canada's national junior team summer showcase starting next week.
Ceulemans will join the Badgers' defensive corps as an 18-year-old right out of junior hockey. Anthony Kehrer did the same last season and was largely a positive force for the team.
"I think what Anthony did last year should give Corson confidence," UW coach Tony Granato said. "And I think Corson should be looking to have that kind of an impact on our team this year in a different way."
Ceulemans has a higher ceiling on his offensive abilities while Kehrer is more of a shut-down defenseman, Granato said.