SOUTH BEND, Ind. — Things really are different for the University of Wisconsin men's hockey team this season: The Badgers got past Penn State in a playoff overtime.
It helps to have Cole Caufield and his penchant for finishing scoring chances.
Caufield added to his national-best goal total on a breakaway 6 minutes, 50 seconds into the extra session to send the Badgers into the Big Ten Conference championship game.
A 4-3 victory against the Nittany Lions could have gone sideways for the Badgers at a few points, but Caufield pulled things together at the most critical moments.
He also scored the tying goal with less than six minutes to play in regulation as the Badgers twice erased a one-goal deficit in the third period after having second-leading scorer Dylan Holloway ejected.
"We just don't have panic in the room," said Caufield, who has 27 goals and 48 points in 29 games. "We trust what we've got. We stick with what works, and I think that's why we're having so much success right now."
The winning goal was a carbon copy of the play Penn State used to win the 2017 Big Ten title game against the Badgers in overtime, right down to the breakaway shot going through the goaltender's pads. Liam Folkes scored four years ago and also ended UW's season with an overtime goal in Game 3 of the 2019 quarterfinals.
Owen Lindmark won the puck in the defensive zone and Ty Emberson delivered an accurate pass from the faceoff circle in his own zone to Caufield at the other blue line.
Caufield said he had his five-hole shot in mind entering overtime.
"I said it to a couple of guys in the locker room before we went out there," he said. "I just pick my spots before I see them."
The Badgers, who extended their unbeaten streak to eight games (7-0-1), will play Minnesota in the championship game Tuesday night. They were eliminated in the quarterfinals in the past three seasons, all of which ended with losing records.
Caufield and the top-ranked power play have been big reasons for the turnaround, and they came through in the third period with the Badgers trailing 3-2.
Linus Weissbach prevented a clearing pass from leaving the zone by using his glove at the left point, and he dished across to Caufield. The Hobey Baker Award front-runner faked a shot and then let one go that kissed off the left post and went in.
"When the power play needs to make a big play to help us win a game, they step up and get it done," Badgers coach Tony Granato said.
The Badgers absorbed a double whammy in the opening two minutes of what proved to be an eventful third period. Penn State's Tim Doherty scored on a long rebound for a 2-1 lead and Holloway was ejected for a hit to the head on the same play.
The Badgers (20-8-1) killed the five-minute major, at one point getting three blocks within seconds from Jason Dhooghe, Jesper Peltonen and Brock Caufield.
"That got everyone on the bench excited," Emberson said. "If anything, it was almost a blessing that we had something to energize us like that."
Emberson made it 2-2 after the kill with a hard wrist shot from the top of the zone after Tarek Baker and Dominick Mersch combined to win a faceoff.
Doherty scored again to put Penn State (10-12) into a 3-2 lead. His backhand wrist shot snuck through UW goalie Robbie Beydoun's pads. Caufield's tying goal sent the teams to overtime after Beydoun (43 saves) stopped Alex Limoges' wraparound try with 2:38 left.
Freshman Sam Stange put UW ahead 1-0 late in the first period with his first point in 15 games. The lead almost was two in the second.
Jack Gorniak put in the rebound of a Lindmark shot, but the referees ruled Lindmark had interfered with goaltender Oskar Autio (41 saves) after being pushed into the crease by Tyler Gratton. A Big Ten official said there was no conclusive video evidence to overturn the original call.
That only served to make Granato angrier when Limoges' goal midway through the second period evened things. Limoges hit Badgers defenseman Tyler Inamoto into goalie Beydoun and had Jimmy Dowd Jr.'s shot go off him and into the net.
Granato argued with the referees after the review upheld Limoges' goal.
"They said we lost a battle on that one," Granato said. "I didn't agree with either call."
Caufield had three chances in overtime before he ended Penn State's season. It seemed like he was on the ice for six of the nearly seven minutes played.
"I could have probably left him out there the entire overtime until he scored or got his chance," Granato said. "It's been something that I've watched all year: When the game's on the line, get him out there and give him a chance to win it for you."
Former Badgers men's hockey players in the NHL in the 2021 season
Brian Elliott, Philadelphia Flyers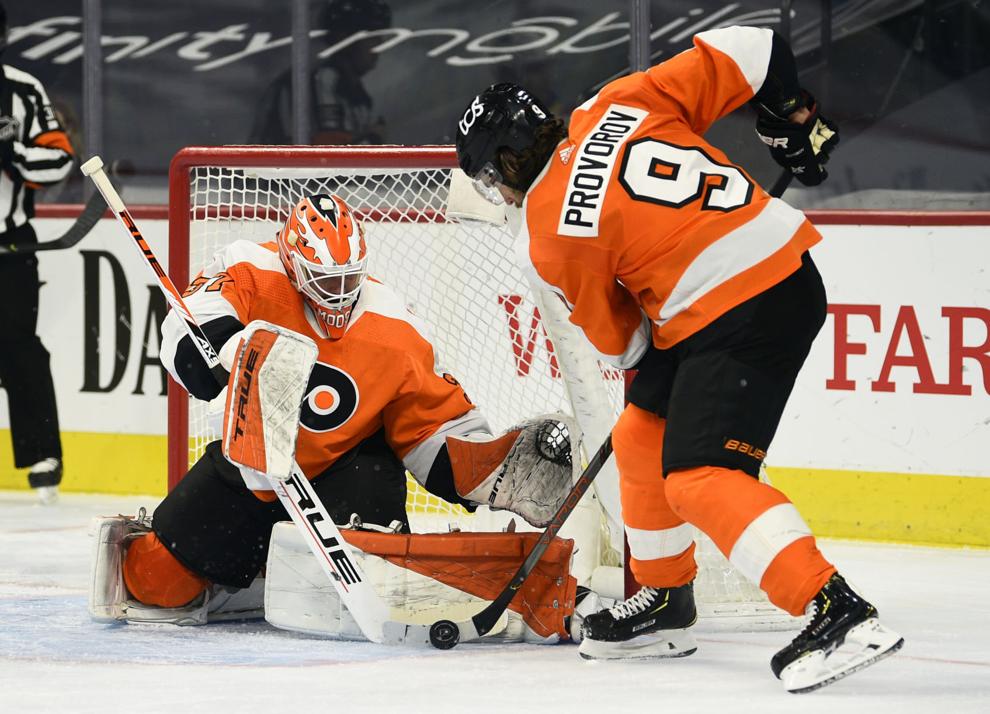 Trent Frederic, Boston Bruins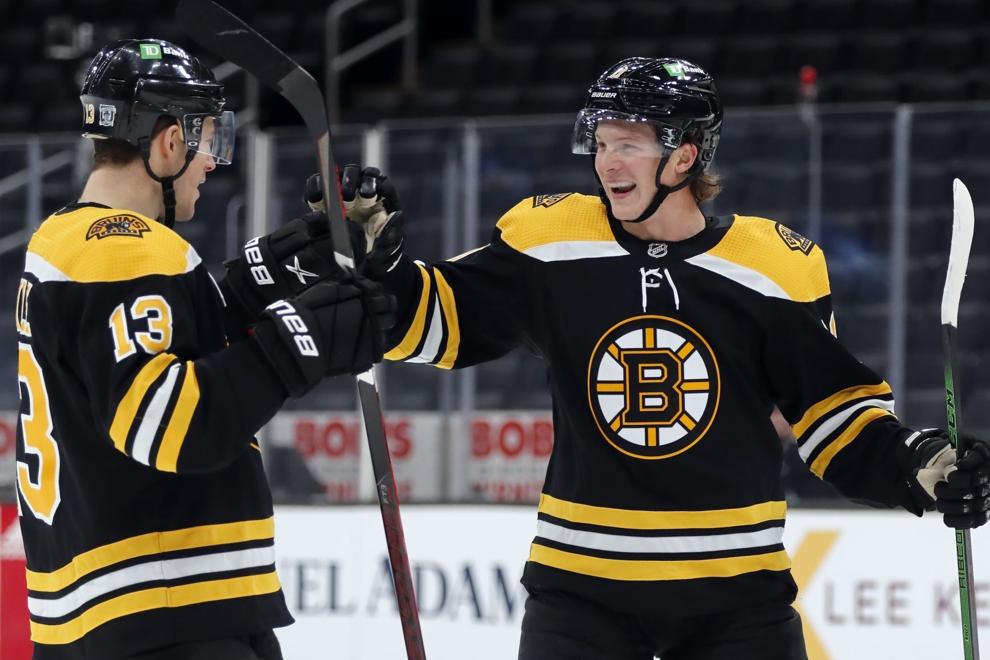 Jake Gardiner, Carolina Hurricanes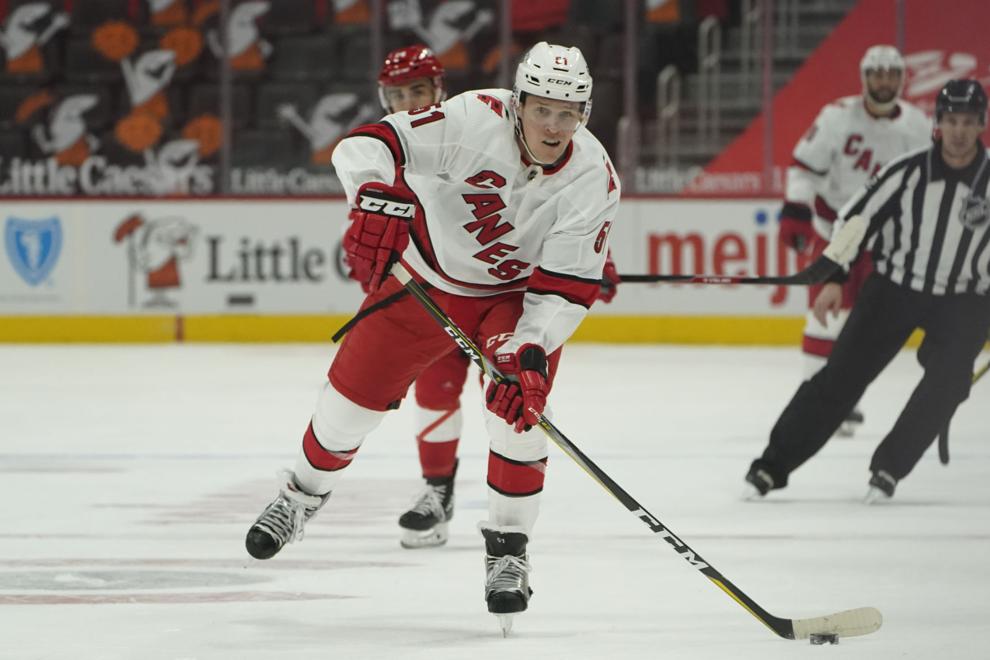 Wyatt Kalynuk, Chicago Blackhawks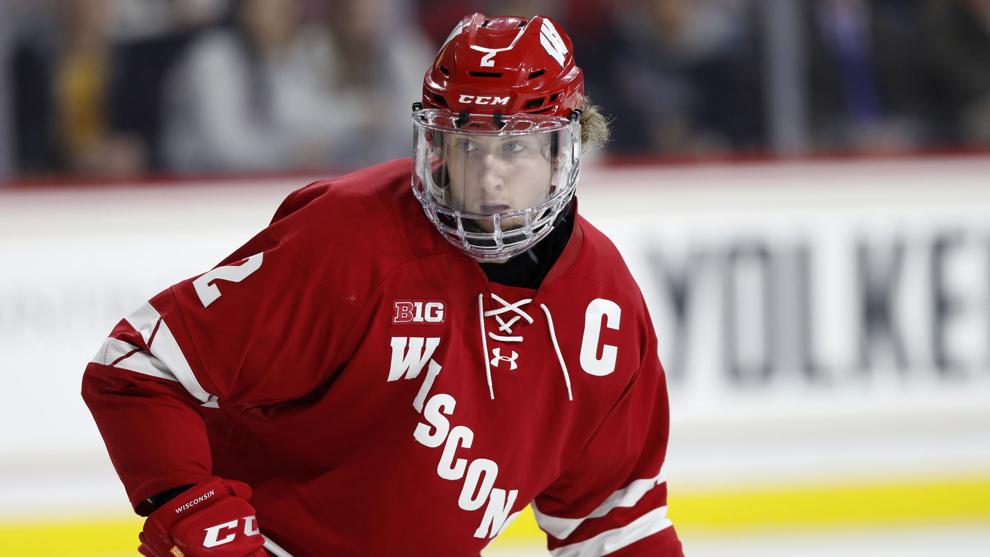 Luke Kunin, Nashville Predators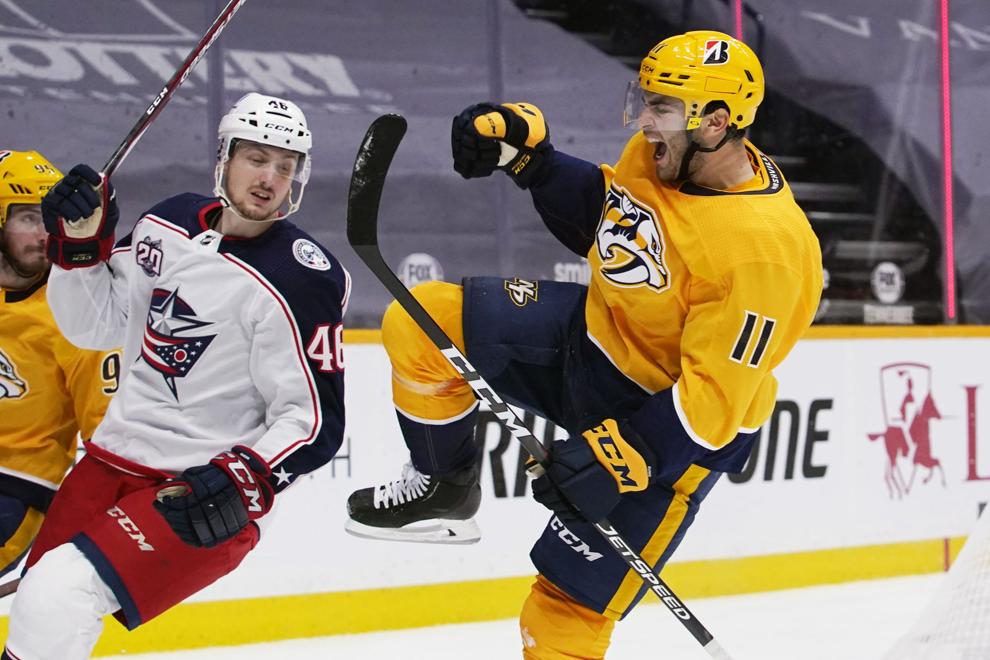 Jake McCabe, Buffalo Sabres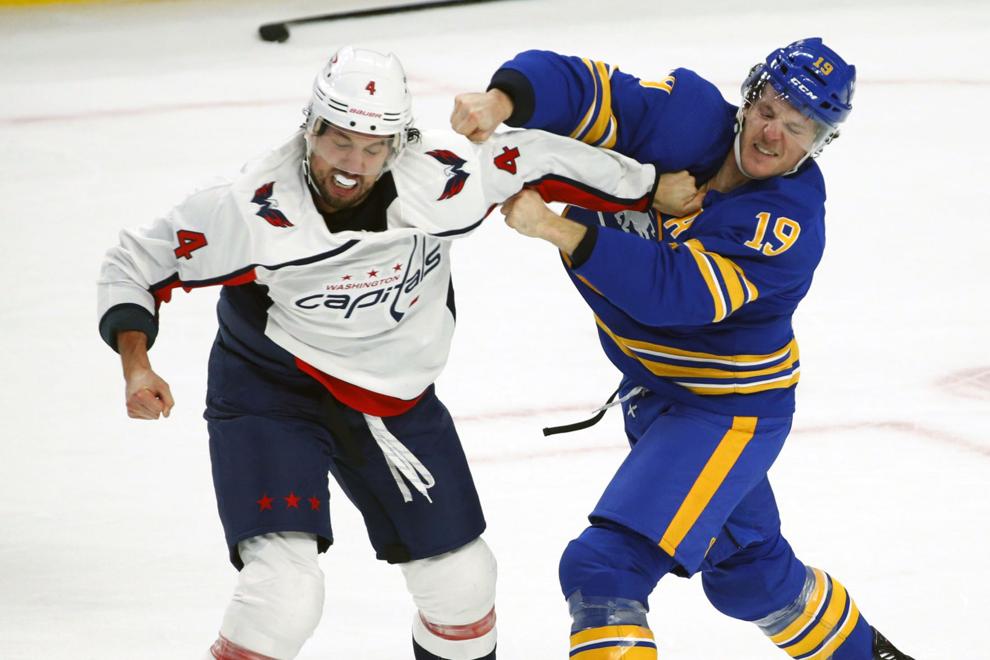 Ryan McDonagh, Tampa Bay Lightning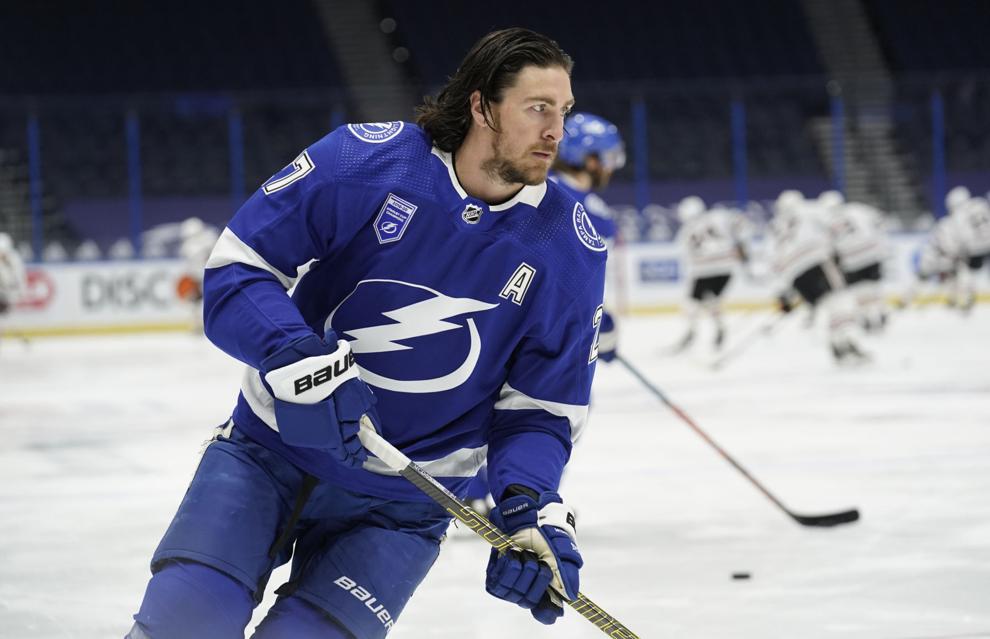 K'Andre Miller, New York Rangers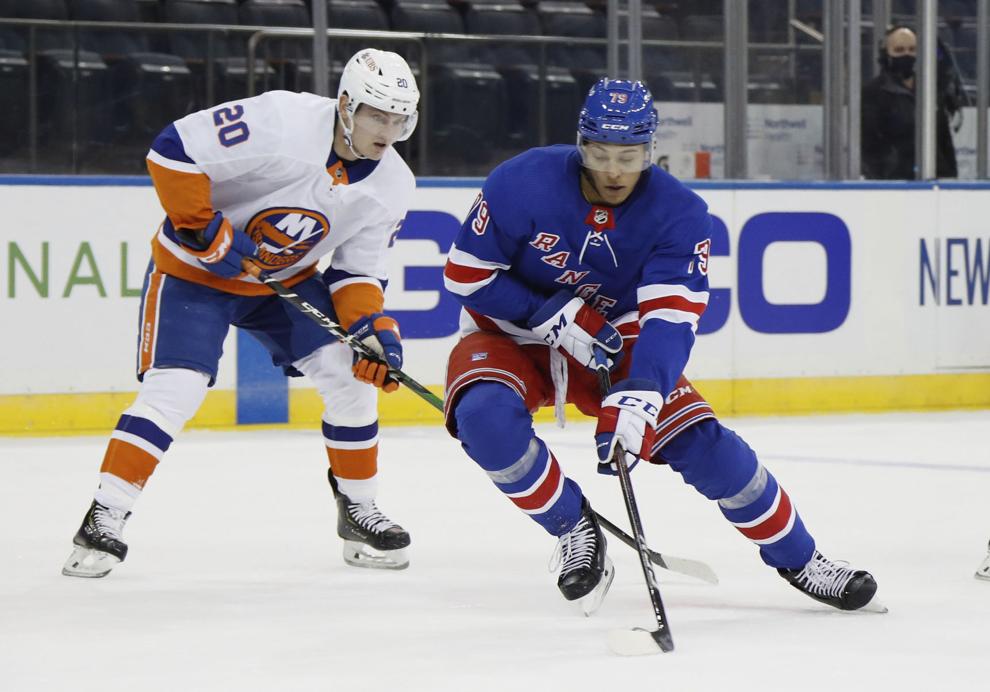 Joe Pavelski, Dallas Stars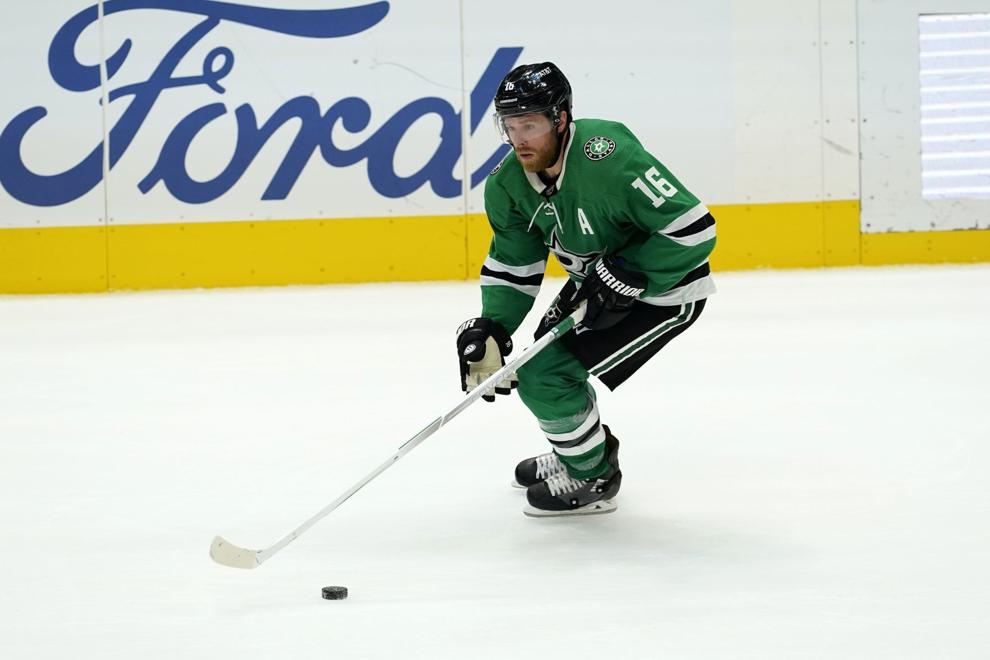 Justin Schultz, Washington Capitals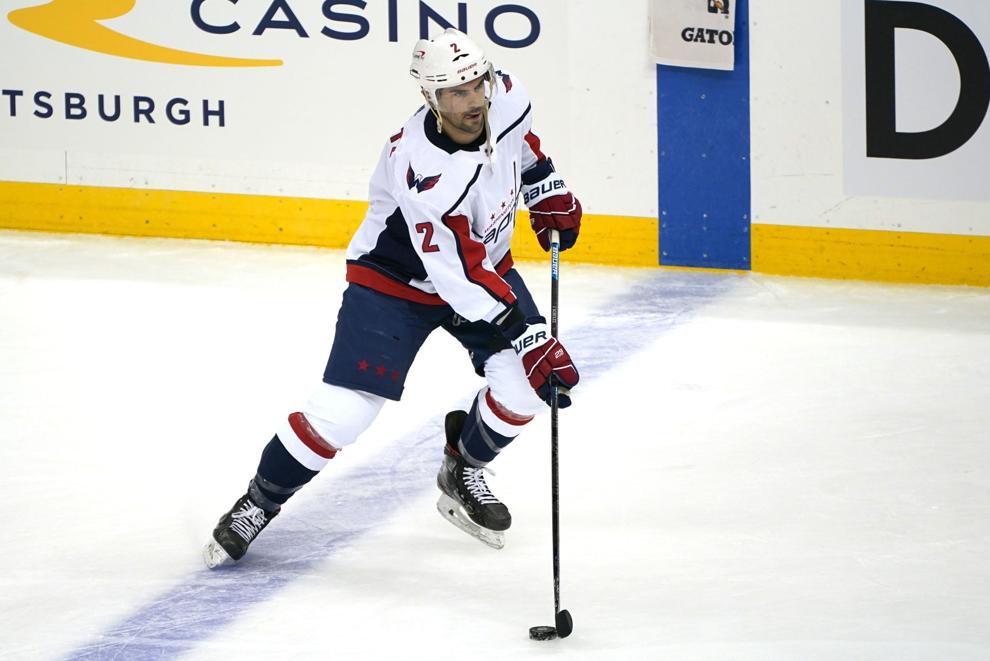 Brendan Smith, New York Rangers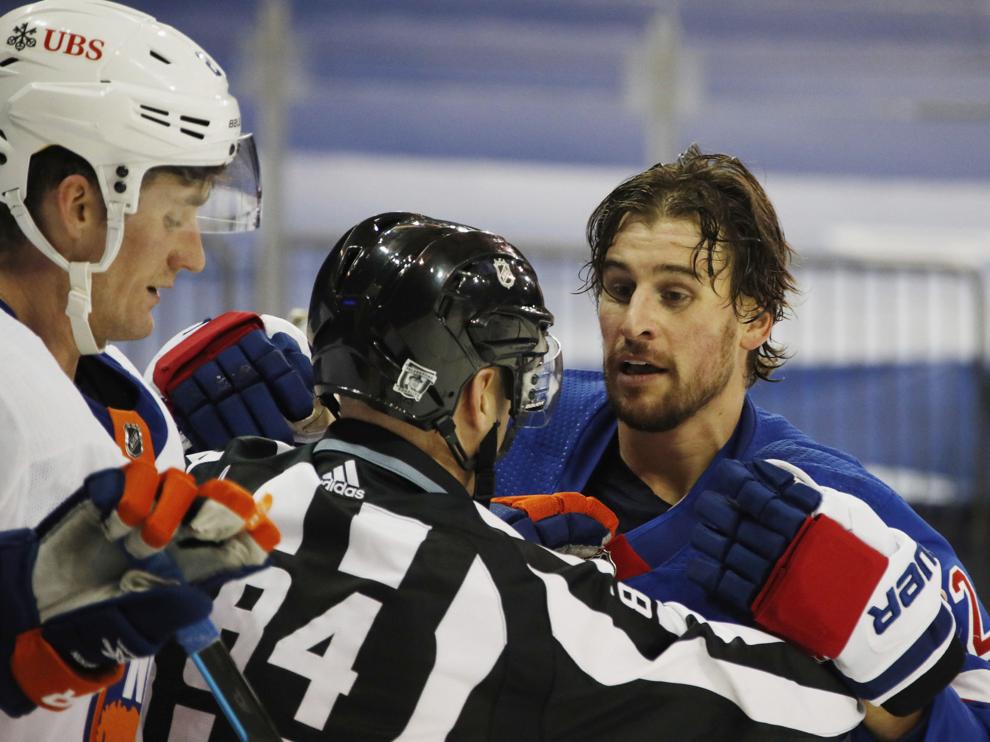 Craig Smith, Boston Bruins
Derek Stepan, Ottawa Senators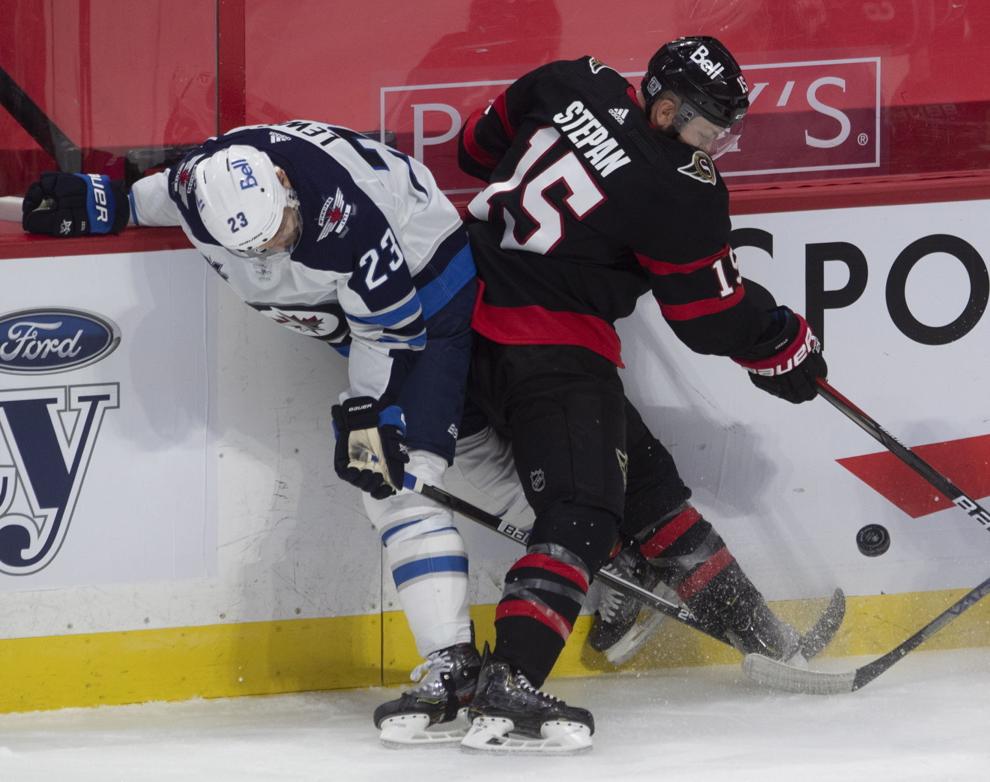 Ryan Suter, Minnesota Wild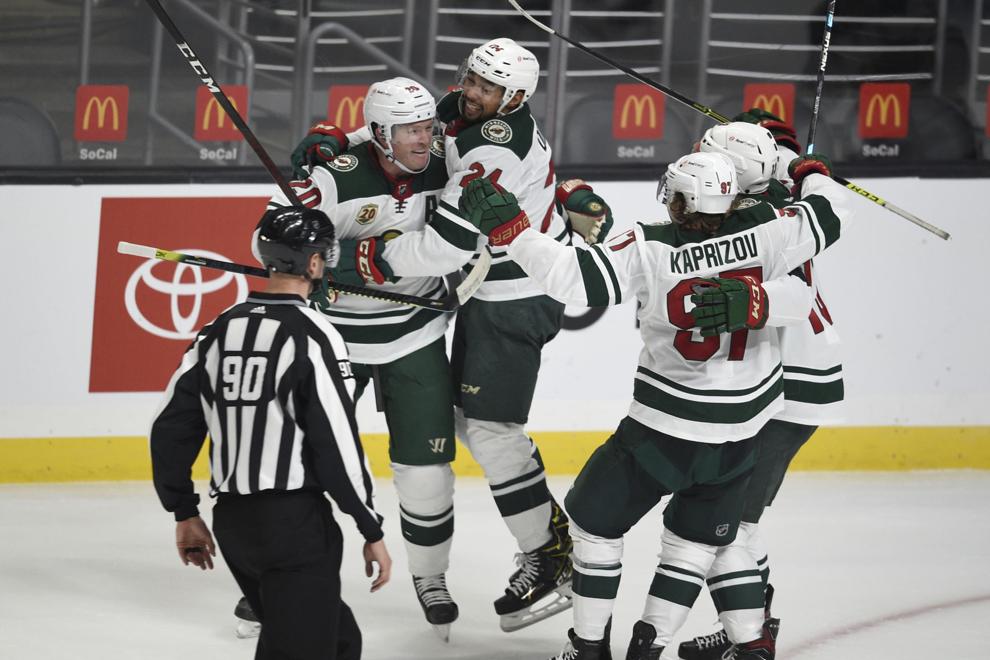 Kyle Turris, Edmonton Oilers