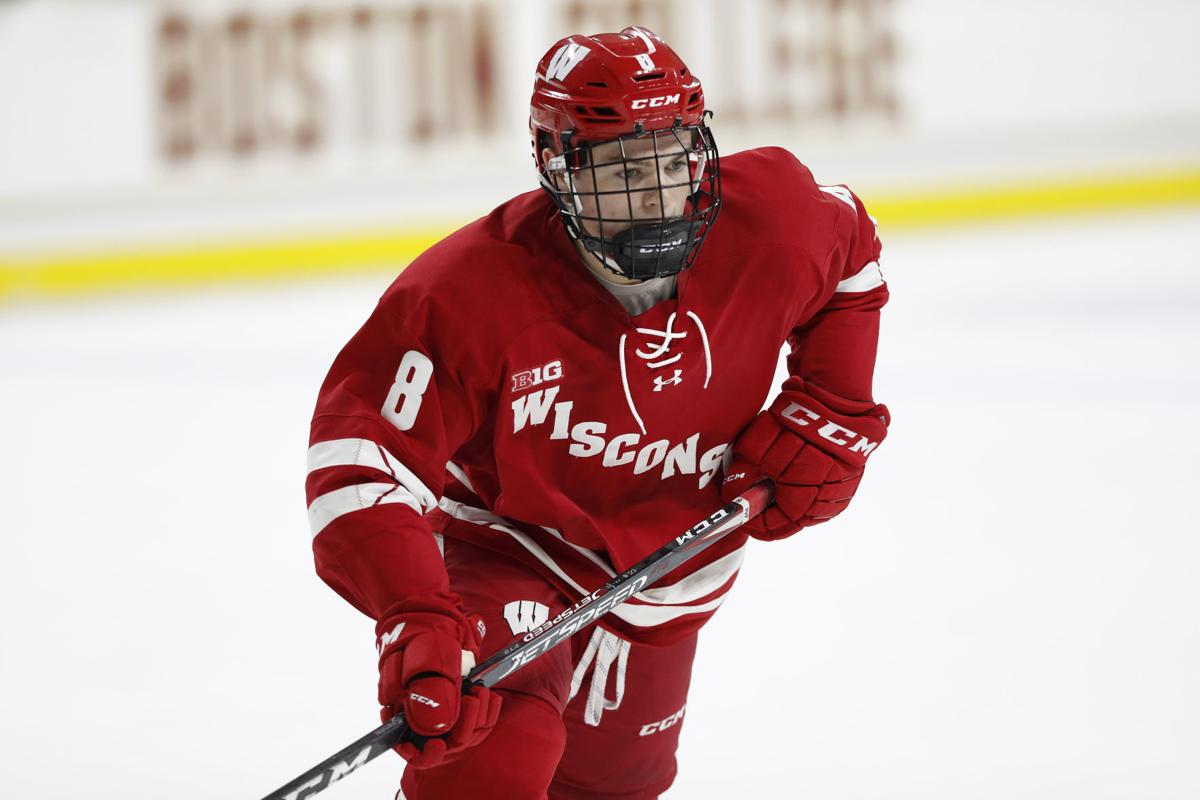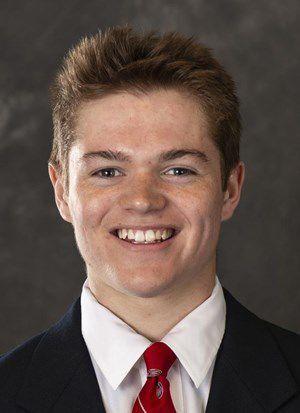 The University of Wisconsin men's hockey team already has lost two potential members of its 2020-21 roster to the pros, but one key player says he'll be back.
Right wing Cole Caufield told coach Tony Granato he's planning to return for a second season after leading the team in scoring as a freshman.
Caufield was the No. 15 overall pick in the 2019 NHL draft by the Montreal Canadiens, whose general manager said in February he would recommend the 19-year-old play another year in college.
UW knew the likelihood was high it was going to have some key pieces to replace after this season due to early departures. But keeping Caufield for another year limits the damage.
Caufield became the first Badgers player to win an outright league scoring title, recording 24 points in 24 Big Ten Conference games. Overall, he scored 19 goals — tied for the most nationally among freshmen — and had 36 points.
"To lead the Big Ten in scoring as a freshman is an unbelievable achievement," Granato said.
Players in Caufield's position want to get to the NHL as quickly as possible, Granato conceded, but the coach offered a reason to slow the process.
"When they're not ready, they're better off staying to give themselves a better chance of when they get there, they can stay there," he said. "Working through the hurdles, working through some of the things that we worked through this year, individually and as a team, are experiences and battles that you have to have to get ready for an NHL season."
Despite Caufield's league-leading scoring totals, the Badgers finished in last place in the Big Ten and had a 14-20-2 overall record.
Caufield, who couldn't be reached for comment, was a finalist for two Big Ten awards — Player of the Year and Freshman of the Year — that were scheduled to be named Tuesday. The conference delayed the announcement as it assesses award presentations league-wide in the wake of season cancellations related to the COVID-19 coronavirus outbreak.
Tuesday night, the Canadiens confirmed that Caufield would return to college in the 2020-21 season, a decision the team said was made after a discussion between Caufield, the Badgers and the NHL team.
"This additional year in the NCAA will benefit Cole and will allow him to continue developing his skills within the Badgers' environment," Bergevin said in a statement. "Cole is an important part of the Montreal Canadiens' future and we will continue to follow his development with interest."
The freshman from Stevens Point showed the ability to hit the net in bunches, recording two goals in each of his first three games and a hat trick at Notre Dame on Jan. 24. His play in the defensive zone and in retreating to it to help prevent opponent scoring chances was where his game needed to improve.
"To play in the NHL, you've got to play in all the zones," he said in a February interview. "Otherwise, somebody's going to take your spot."
In a second college season, Caufield also can narrow the gap between being a good NCAA player who'll still need some grooming to make it in the NHL and an elite-level talent who can make the jump seamlessly.
That's what defenseman Cale Makar did as a sophomore at UMass in 2018-19, winning the Hobey Baker Award and taking the Minutemen to the NCAA championship game.
Caufield and Makar play different positions and different styles, Granato said, but he added: "That's a perfect role model for Cole to look at."
Be the first to know
Get local news delivered to your inbox!