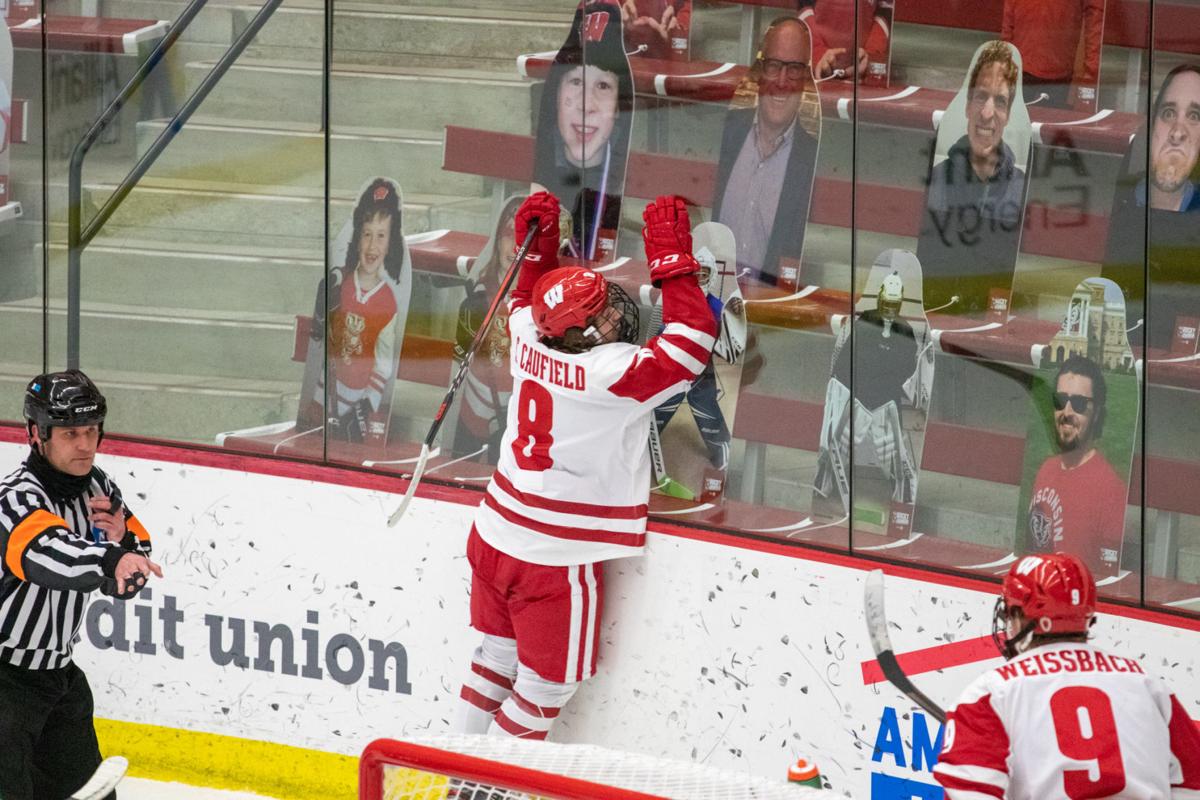 The first two times French-speaking Canada had Montreal Canadiens top prospect Cole Caufield playing on their TV screens, he had his two worst games of the season.
Those were in November when the University of Wisconsin sophomore scoring star was shut down by Arizona State in a pair of home losses.
Less than 40 seconds into the next broadcast beamed back to Quebec on RDS on Friday, Caufield was down on the ice after having his left leg taken out by an illegal check by Michigan State's Jagger Joshua.
Another one of those nights for Caufield and the Badgers? Hardly.
Caufield was back on the ice for the ensuing power play and scored after just 12 seconds, setting the course for a dominating night for No. 13 UW.
Caufield and Dylan Holloway both scored twice, and Robbie Beydoun needed to make only 19 saves for his second shutout, a 6-0 rout of the last-place Spartans at LaBahn Arena.
"I don't think they had any momentum at any point during the game," Caufield said. "Our team played a full 60 (minutes) tonight and it showed on the scoreboard. ... I think that's just the way we've got to play every game."
The Badgers moved back into second place in the Big Ten with their largest margin of victory against the Spartans in 52 meetings, since Jan. 26, 1980.
UW, which reached 50 shots on goal for the first time since Feb. 2, 2019, against Michigan State, is 5-2 since the break and got a little bit more of a spark Friday from seeing Joshua's knee-to-knee hit on Caufield in the opening minute. Once players and coaches started breathing again, that is — a sentiment that probably was shared in Montreal.
"When your star player gets run at early in the game and you get the power play out of it and you give the puck to Cole and he scores to start us off, I think that led to our full team being fully engaged in the game early," Badgers coach Tony Granato said.
Caufield's goal 54 seconds into the game was one of three in the first period by the Badgers (10-7, 8-4-0-1 Big Ten). Waiting in the right circle, he took a pass from Linus Weissbach, pulled back and fired past Spartans goalie Drew DeRidder on the night's first shot.
The sophomore made it 4-0 in the second period, chopping a puck over the goaltender off a deflected feed from Ty Pelton-Byce.
With 12 goals this season, Caufield is tied for the national lead. His streaks of four games with a goal and nine with a point are both collegiate bests.
The Spartans (6-9-2, 3-8-2-2) had no answer for the Badgers' top line of Caufield, Pelton-Byce and Weissbach or the second line of Holloway, Roman Ahcan and Brock Caufield. UW's top six forwards spent shifts cycling around the defense.
"That's something that we've preached a lot, playing down low, keeping the puck on our sticks," Caufield said. "Especially against a team like Michigan State who plays man on man, we've got to get them running. We've got to get the D involved."
Holloway recorded his first two-goal game in 44 collegiate contests, scoring on a rebound in the first period for a 3-0 lead and on a breakaway in the third to make it 6-0. He added two assists and was plus-3.
Having Caufield on a hot streak is big for the Badgers. Adding a dialed-in Holloway, like Caufield a first-round NHL draft pick, makes UW a tough team to stop.
"We've talked about Dylan having a breakout year offensively," Granato said. "Last year he had lots of chances and it didn't quite look like his stats were supporting how well he was playing. This year they're going in for him."
Brock Caufield bounced in a puck off DeRidder from below the goal line 2½ minutes after his brother's first goal to extend the Badgers' early momentum.
Pelton-Byce scored for a collegiate-best third straight game in the second period for a 5-0 lead. His power-play goal came on a pass from behind the net by Ahcan, with three penalty killers around him.
Granato entered the week saying that he was going to make a true rotation out of Beydoun and freshman Cameron Rowe, committing to each goalie getting one start in a series. He did it precisely because of what happened Friday — a good performance that likely would have had him wanting to return to Beydoun for Saturday's rematch.
Beydoun didn't have to face his 10th shot until late in the second period, a sign of a team in command. And one that's having fun doing it, he said.
"Everybody's really loose right now," Beydoun said. "We're just enjoying coming to the rink every day, whether it's practice or a game."
Former Badgers men's hockey players in the NHL in the 2021 season
Brian Elliott, Philadelphia Flyers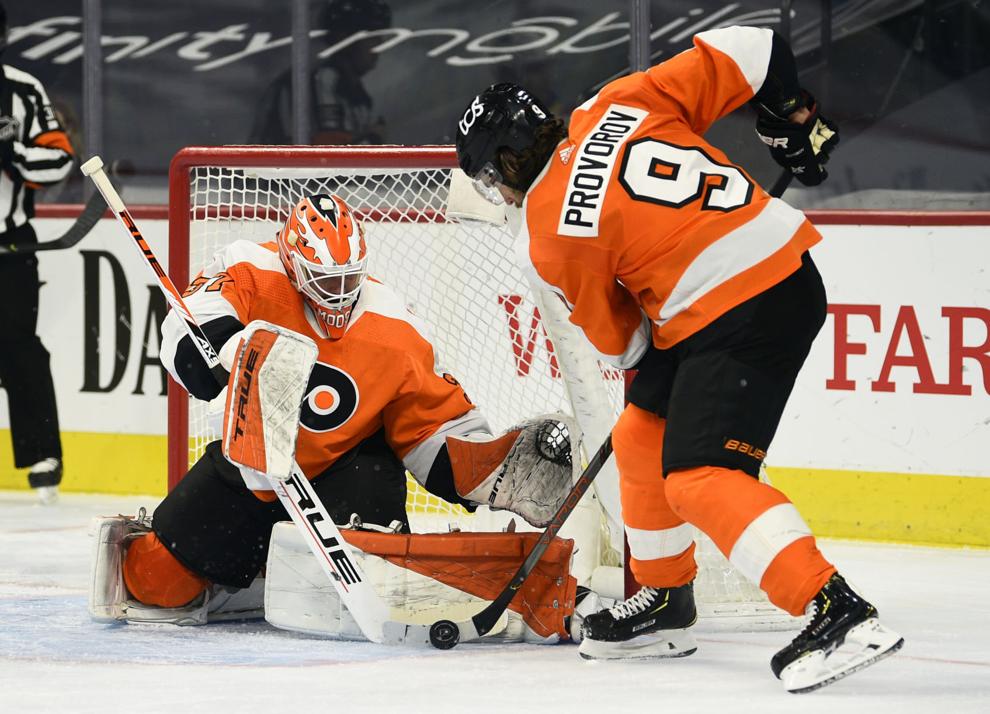 Trent Frederic, Boston Bruins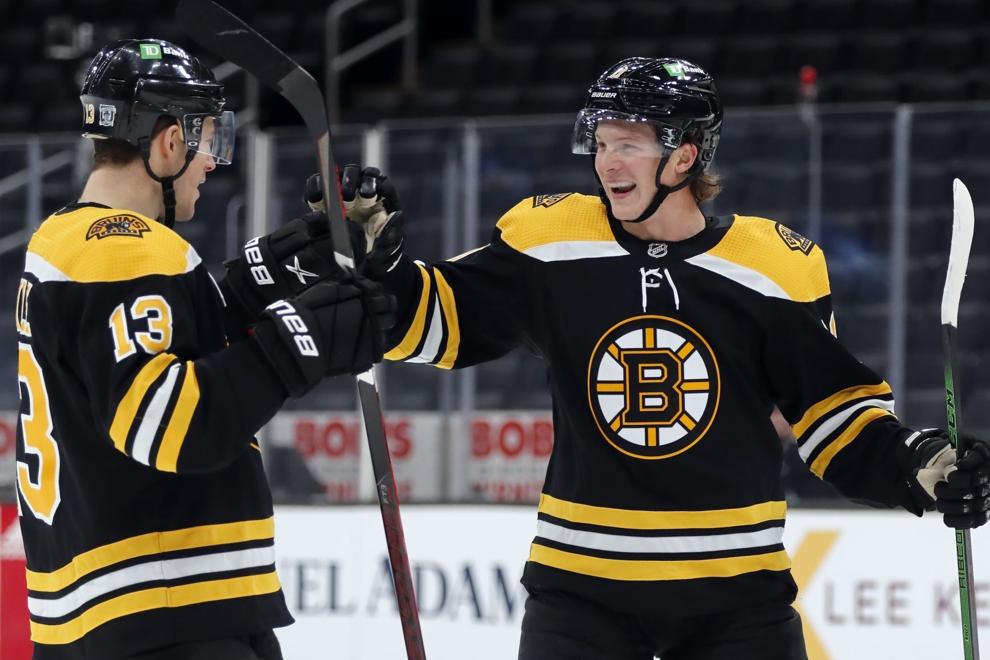 Jake Gardiner, Carolina Hurricanes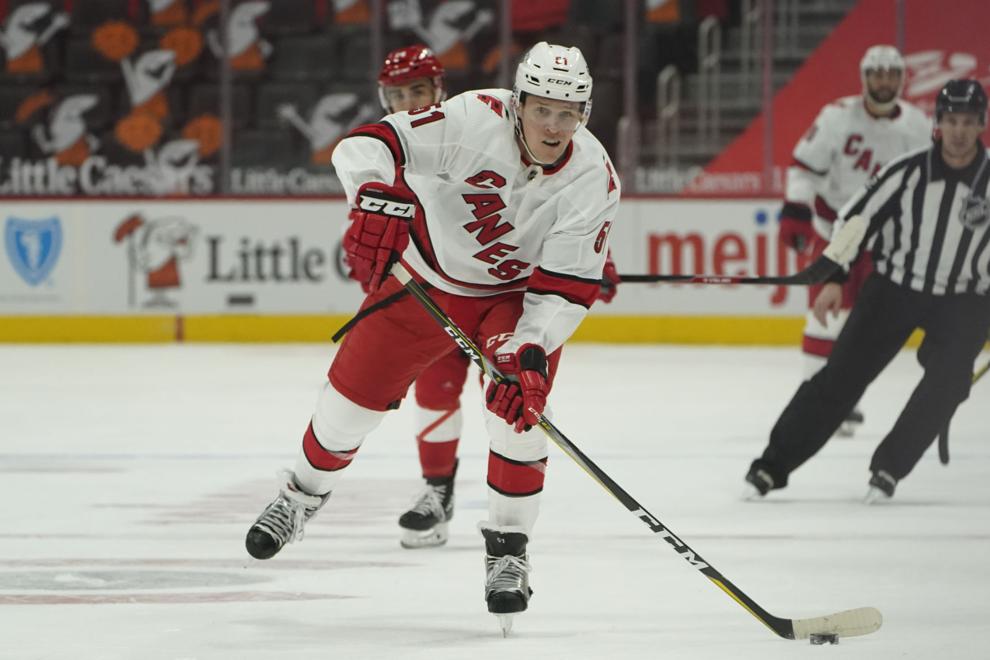 Wyatt Kalynuk, Chicago Blackhawks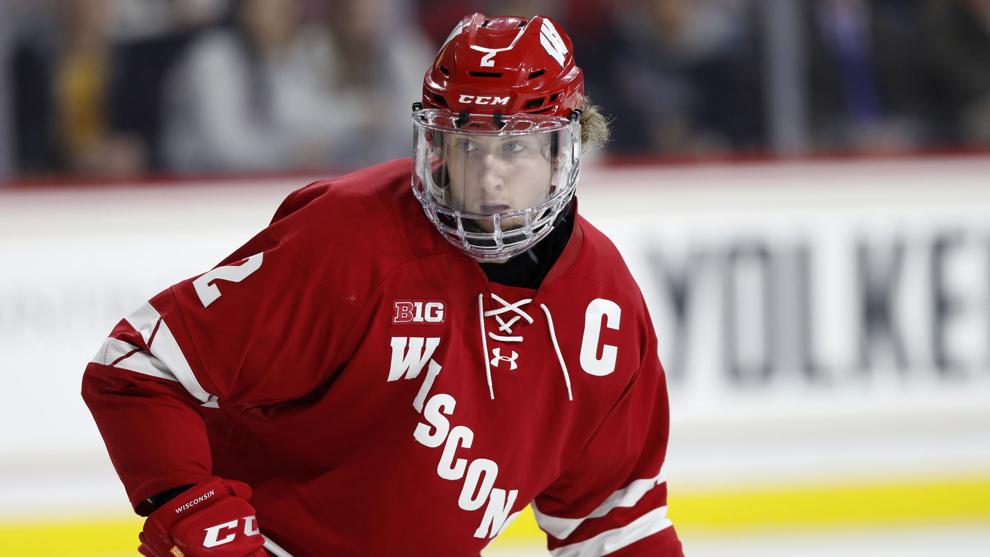 Luke Kunin, Nashville Predators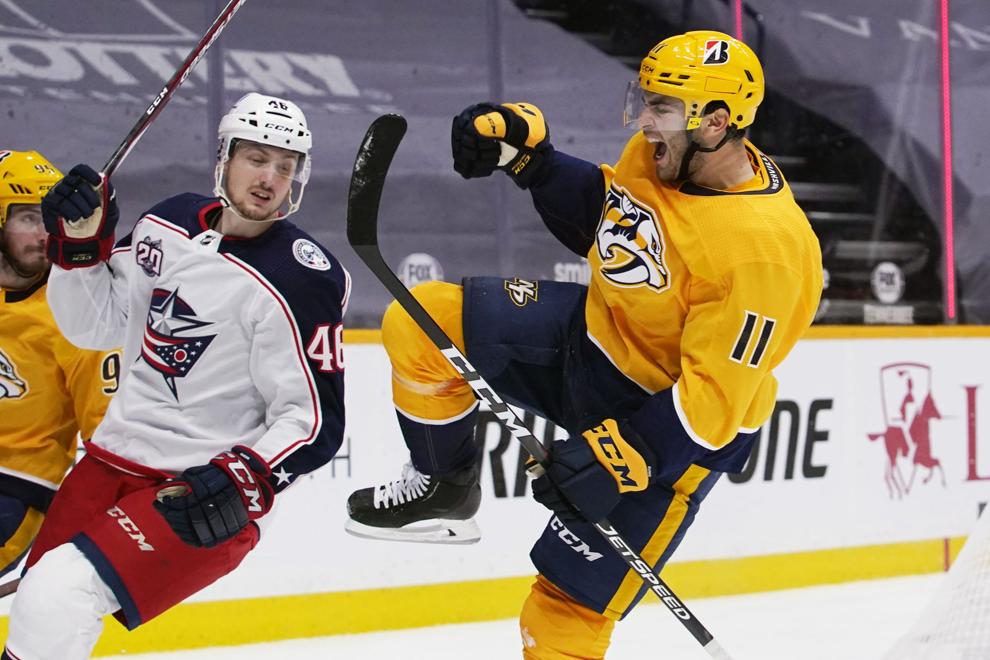 Jake McCabe, Buffalo Sabres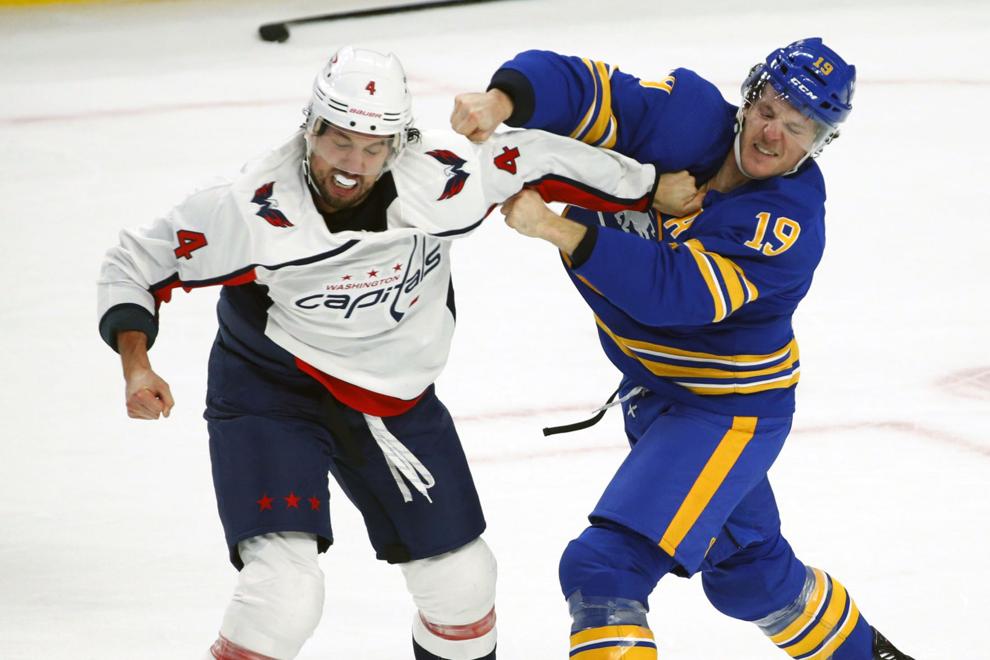 Ryan McDonagh, Tampa Bay Lightning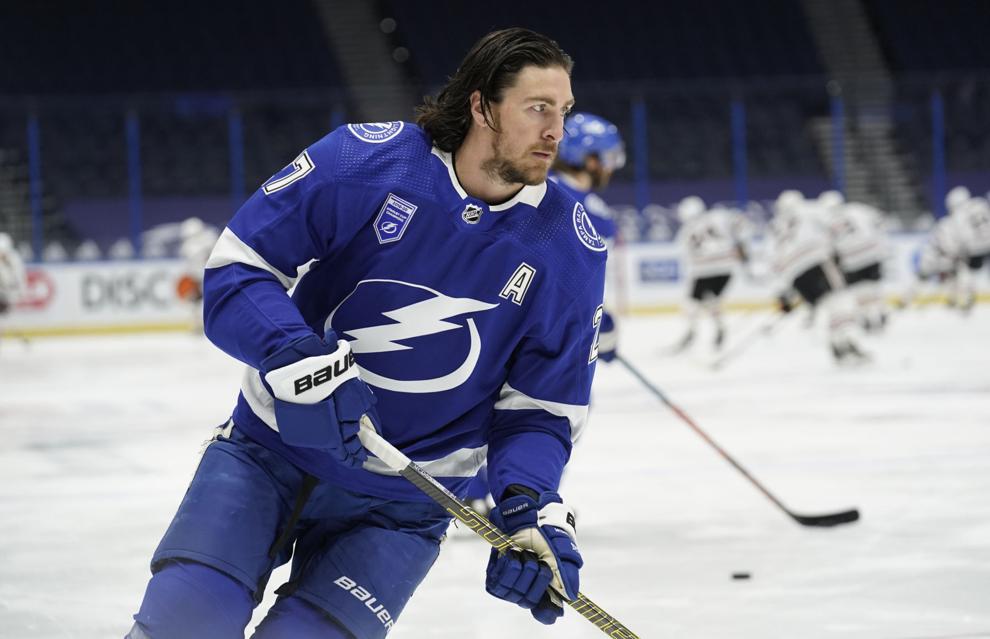 K'Andre Miller, New York Rangers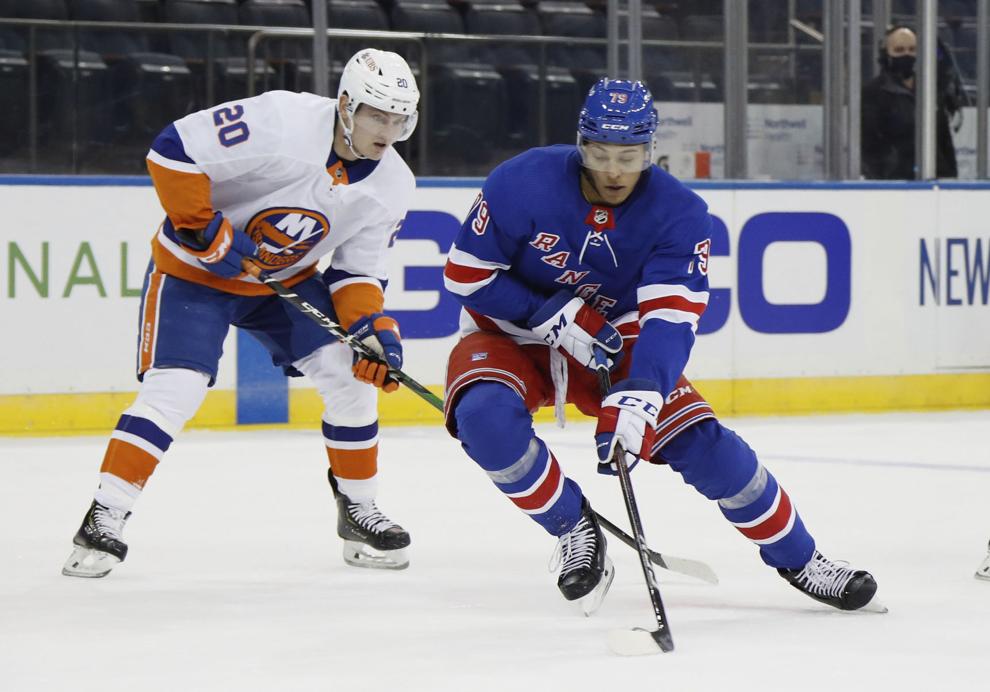 Joe Pavelski, Dallas Stars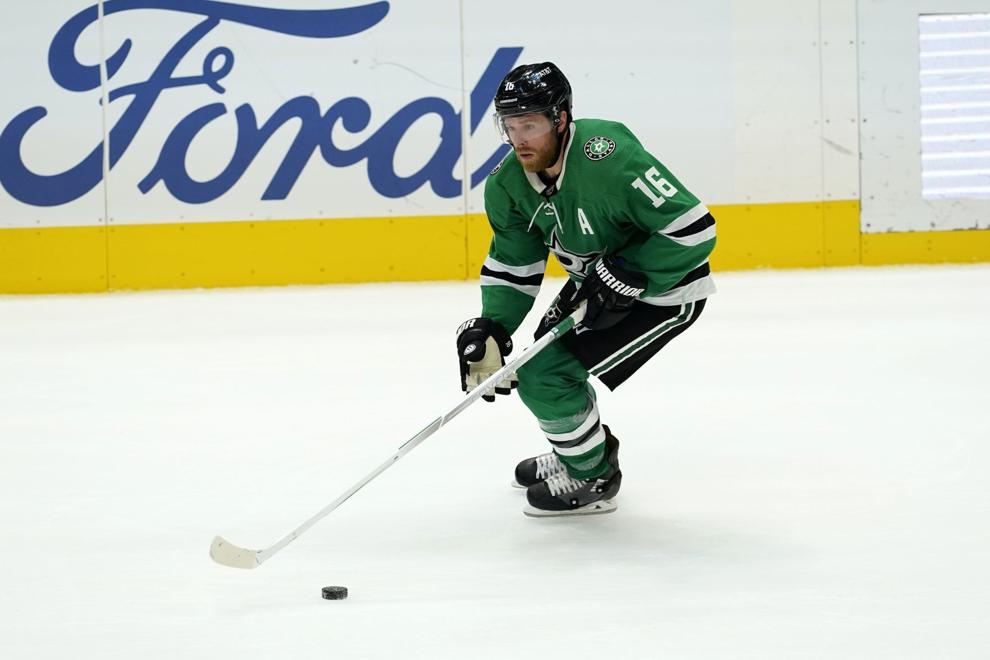 Justin Schultz, Washington Capitals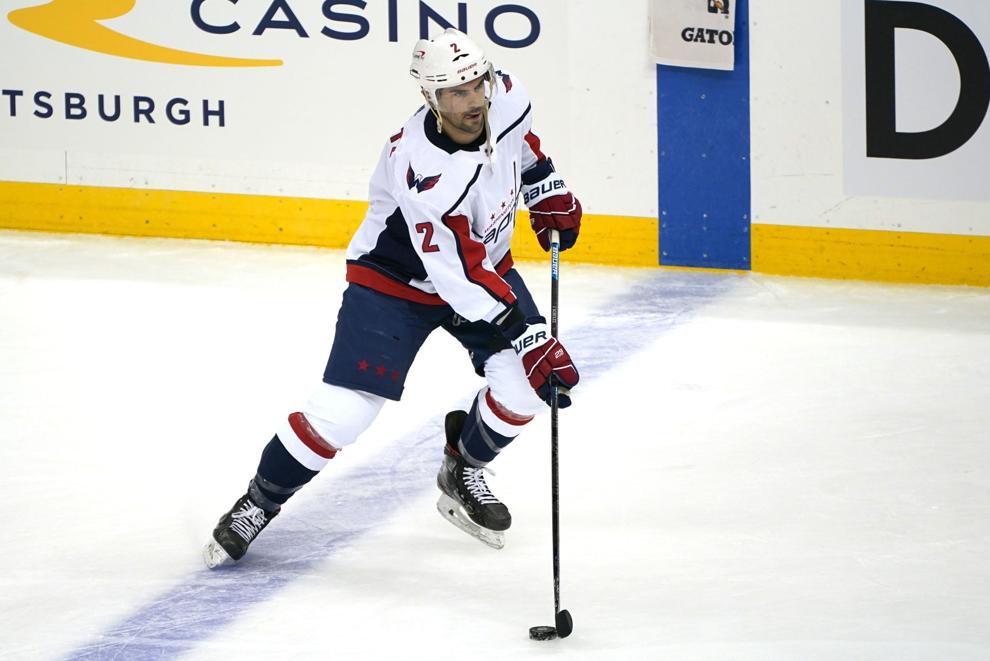 Brendan Smith, New York Rangers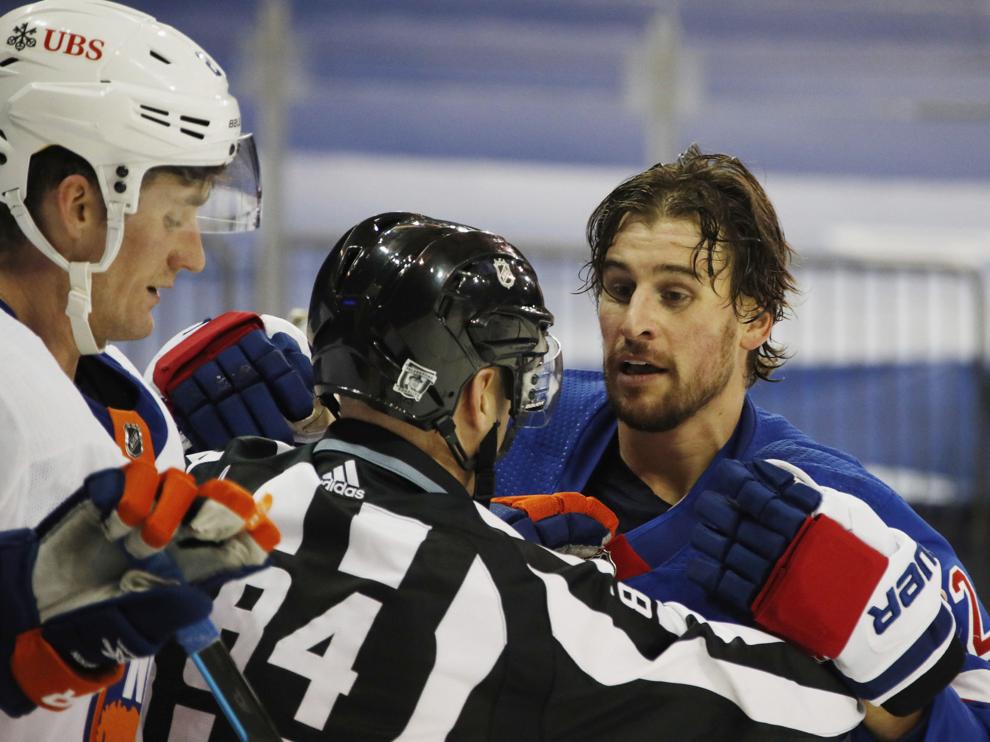 Craig Smith, Boston Bruins
Derek Stepan, Ottawa Senators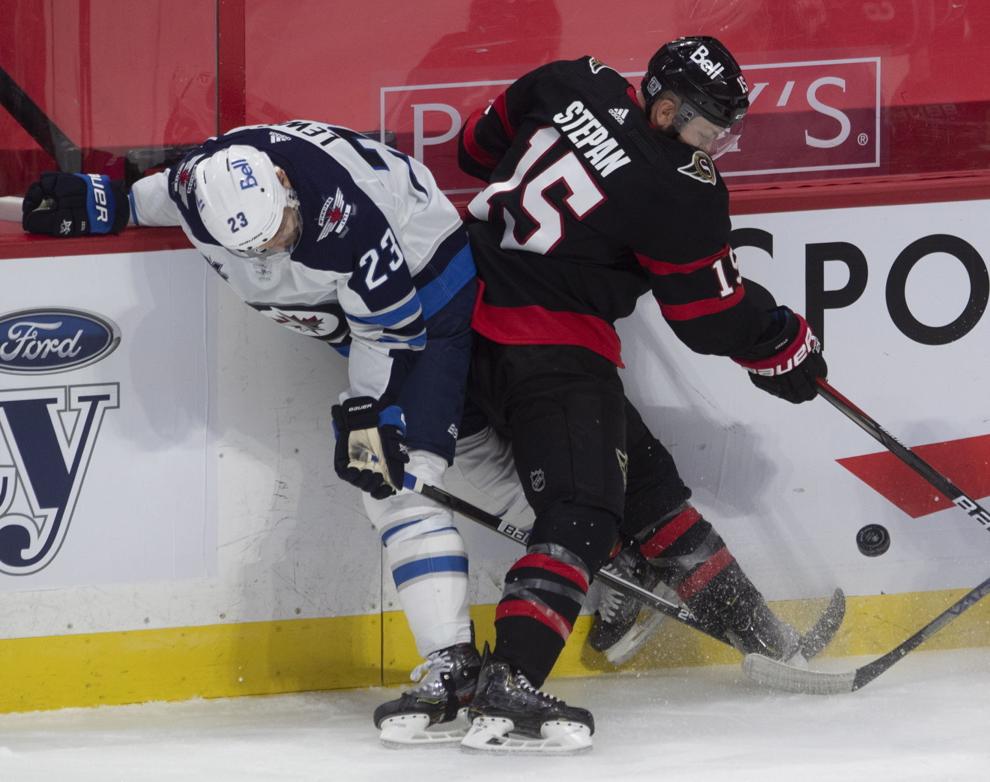 Ryan Suter, Minnesota Wild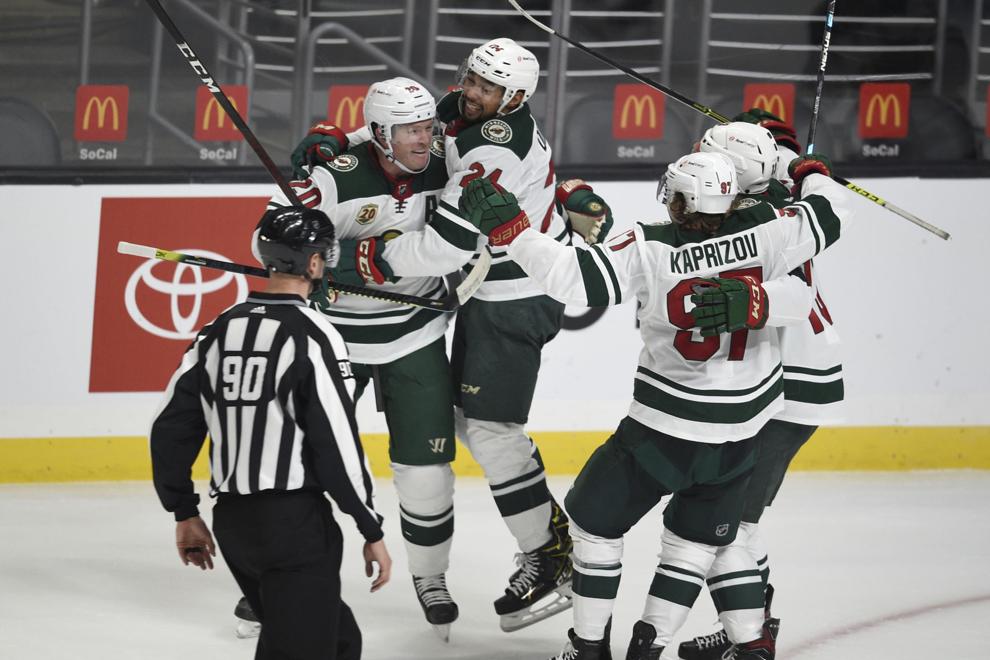 Kyle Turris, Edmonton Oilers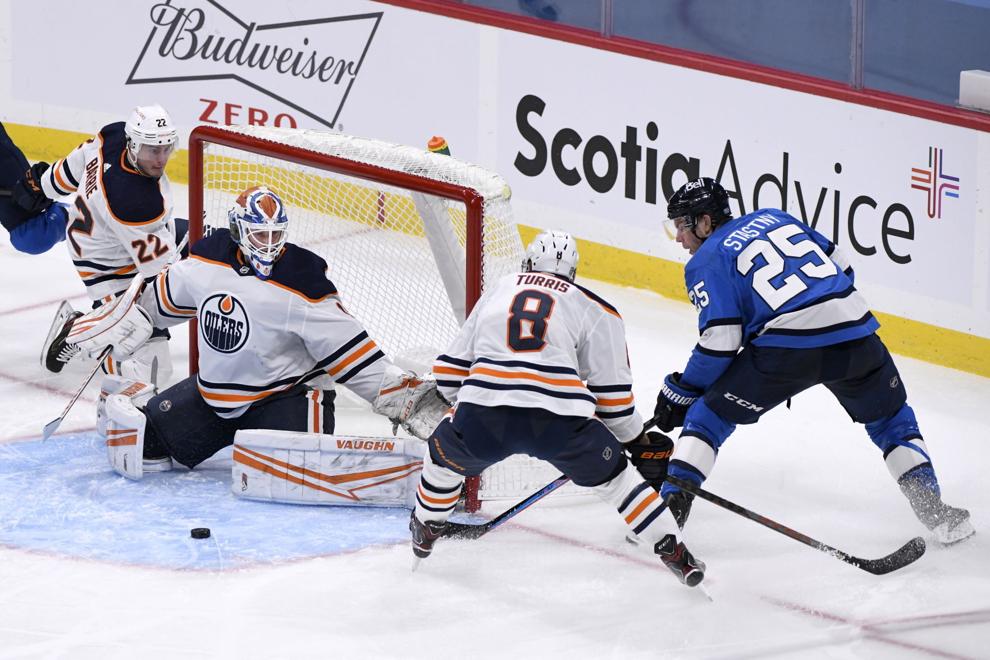 First period: W — C. Caufield 11 (Weissbach, Holloway), :54 (pp); B. Caufield 7 (Peltonen, Ahcan), 3:24; Holloway 4 (Ahcan, B. Caufield), 14:18. Penalties: Joshua, MS, :42; R. Donovan, W, 15:48.
Second period: W — C. Caufield 12 (Pelton-Byce, Inamoto), 14:10; Pelton-Byce 5 (Ahcan, Holloway), 18:29 (pp). Penalties: Kehrer, W, 7:19; Haskins, MS, 17:55.
Third period: W — Holloway 5 (C. Caufield), 8:45. Penalties: Goodsir, MS, 2:13; Baker, W, 13:49; Lewandowski, MS, 13:49.
Saves: MS (DeRidder 13-16-x, Charleson x-x-15) 44; W (Beydoun 7-3-9) 19. Power plays: MS 0-for-2; W 2-for-3.