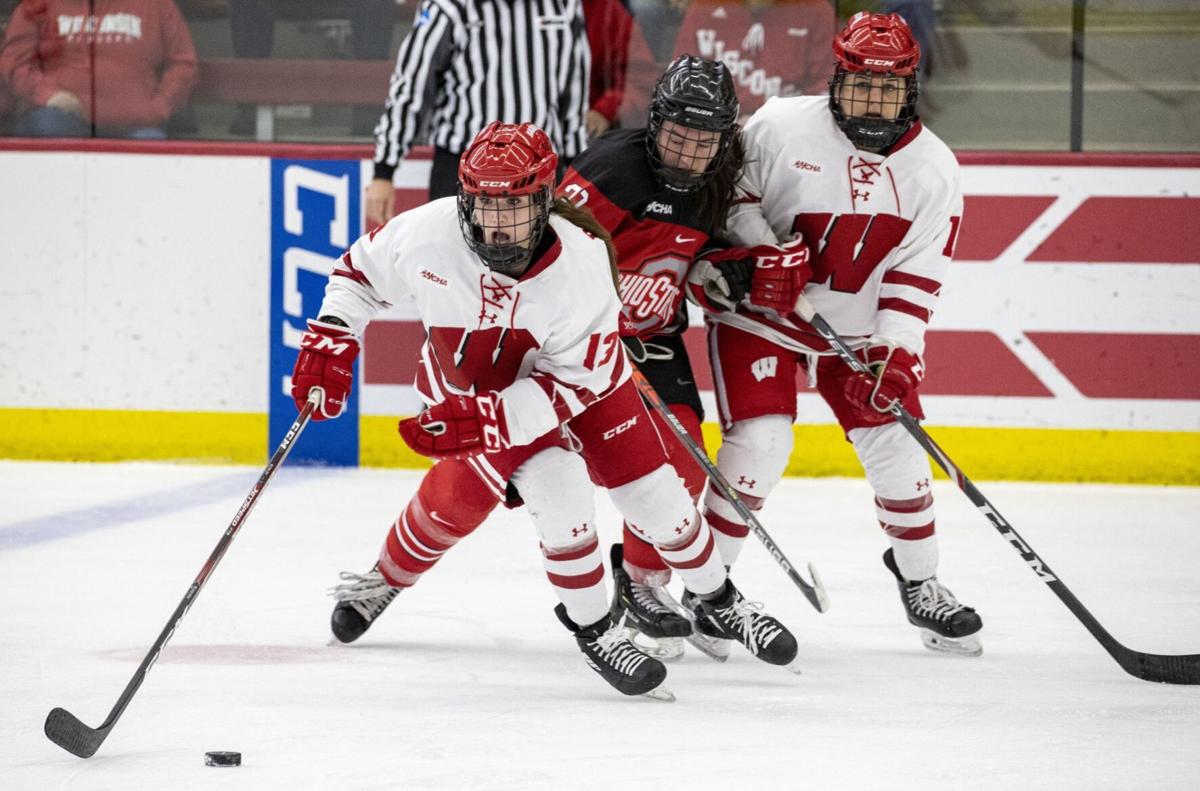 The bus started rolling out of downtown Mankato, Minnesota, late Sunday afternoon with Grace Bowlby spending some time reading.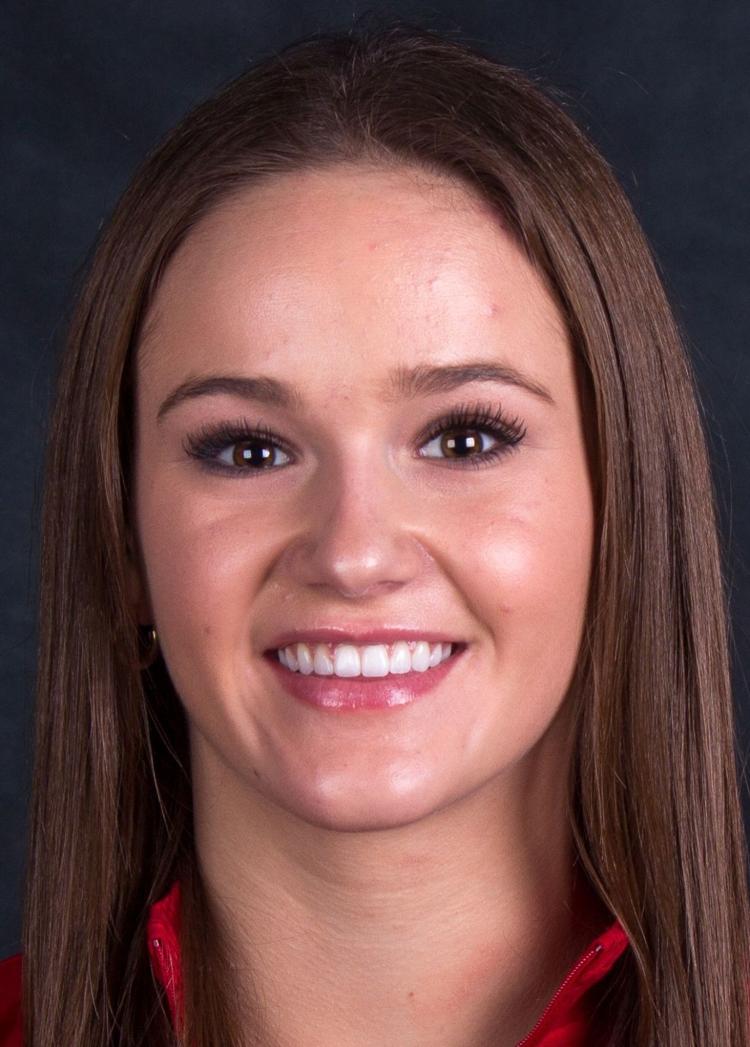 The University of Wisconsin women's hockey team barely had crossed one county border when Bowlby succumbed to sleep until the ride back to Madison was over.
It wasn't a reflection on the book — "Can't Hurt Me" by David Goggins was an engaging read, she said — as much as it was a reflection on her workload over the previous 27 hours.
Bowlby was on the ice for more than half of the game Sunday as the Badgers turned to their co-captain to steady a top-heavy defensive corps.
That likely will be what's asked of her until injured senior Natalie Buchbinder returns to the blue line or less experienced defenders grow into positions where a third pairing gets inserted into a regular rotation.
The task gets more difficult with No. 4 Ohio State coming to LaBahn Arena on Friday and Saturday and No. 2 Minnesota on the schedule next weekend to face the top-ranked Badgers.
"It's definitely a lot," Bowlby said. "Honestly when I'm out there, I have a lot of caffeine and adrenaline, so you're not as tired as you might think. It's a lot, but it's fun."
Bowlby's energy drink of choice is a mix called Spark that's advertised as delivering "an effective amount of caffeine to give you a quick boost." The boosts got her through 30½ minutes of game play in a 1-0 victory against Minnesota State on Sunday.
It was either Bowlby or junior Nicole LaMantia out on left defense in all even-strength situations. They also serve as quarterbacks of the two power-play units, with Bowlby on the first group with forwards Daryl Watts, Sophie Shirley, Brette Pettet and Britta Curl.
Bowlby said the coaching staff advised her to be prepared for a hefty sum of minutes while younger players get acclimated. She's skating with redshirt freshman Katie Kotlowski and LaMantia is paired with sophomore Chayla Edwards.
A third unit of sophomore Teagan Grant and freshman Mayson Toft didn't get a lot of use against the Mavericks, but Toft took the ice for the last faceoff Sunday with the Badgers protecting the lead.
Putting the younger defensemen into pressure situations, even sporadically, will help bring along them to where they can be counted on for more minutes, coach Mark Johnson said. It also provides good teaching video.
"For our young defensemen, you try to put them in scenarios and situations where they get some ice time, they get some minutes and most importantly they can build up their confidence," Johnson said. "Hopefully in the next couple weekends we'll get Natalie back and keep moving in a positive direction. They've done a good job with the minutes they've eaten up."
A close look at Bowlby's 30-plus minutes and 34 shifts Sunday shows some highs and some lows among the many data points.
She played a 2-on-1 rush well, getting her stick on the ice to deny a passing lane and let goaltender Kennedy Blair see and stop a shot.
A well-placed stick challenge at the blue line denied a clean zone entry and a composed play behind the net allowed her to elude a forechecker.
She briefly lost a puck at the offensive blue line but fought off a Minnesota State player to avoid a Mavericks rush.
The 30½ minutes surely would have been higher, but Bowlby spent four minutes in the penalty box for tripping. The first two were in the first period on a neutral-zone infraction; the second minor came in the final period for extending her right leg to disrupt an opponent.
She also got caught stepping up into the neutral zone in the third period and had to hustle back to the net and dive to try to disrupt a good chance.
Bowlby said Saturday's game was better than Sunday's in her own grading. She assisted on all three goals in the opening game of the series, including a 90-foot pass that sent Makenna Webster in on a breakaway.
"I think a few times in the D zone in the corners I was a little too aggressive and they got the step on me back to the net, which obviously I need to work on," Bowlby said. "But that comes with also playing more games, too, being more comfortable."
The heavy demands of the Minnesota State series for Bowlby came in only the third and fourth games of the season because UW had six outings postponed by COVID-19 cases. Being in game shape isn't easy when playing two contests, taking five weeks off then playing two more.
Because of those delays, Friday's game against Ohio State is the first the Badgers will play at LaBahn Arena since a 3-1 loss to the Buckeyes on Feb. 15.
"I'm super excited," Bowlby said. "I know everyone on the team is, too. Nothing's really like LaBahn. Obviously there won't be fans, but we're super pumped to get it going at home."
Fave 5: Sports reporter Todd D. Milewski picks his most memorable stories of 2020
This group of stories looks back on a Miracle, gets the details on the details of a jersey design and provides a window into an epic journey.