The University of Wisconsin men's hockey team was 13 minutes away from wrapping up a clean sweep of regular-season games this season against Notre Dame.
Then everything went haywire.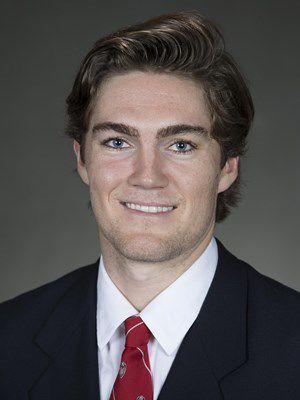 Two Notre Dame goals in 59 seconds tied it. A Linus Weissbach score put the Badgers back ahead. Two more Fighting Irish goals 36 seconds apart put them in front.
Ty Pelton-Byce's second goal of the game with 26.8 seconds remaining gave the fifth-ranked Badgers a 5-5 tie at LaBahn Arena on Saturday, but they knew there was more on the table in the race for the Big Ten title.
"With a two-goal lead going into the third, you expect to win those games," Pelton-Byce said. "It's one of our team goals to never lose a third-period lead."
The Badgers were 13-0 this season when taking a lead into the third period, but Notre Dame added a blemish by charging right at UW over the final 20 minutes.
"We got away from playing the smart game that we were playing for most of the weekend," Badgers coach Tony Granato said. "We gave them some momentum by not making them go 200 feet. To their credit, they didn't quit."
Not holding onto the lead was costly in UW's chase of first-place Minnesota, which widened its lead — by winning percentage, it's .750 to .675.
"It's a bitter feeling," UW captain Ty Emberson said. "We always want to win. We got a point out of it so that's a good thing, but you never want to give up the lead and we did that tonight."
The Badgers had things going their way thanks to goals by Roman Ahcan and Cole Caufield and a 20-7 advantage in shots on goal in the second period.
UW defenseman Tyler Inamoto broke his stick on a slap shot and then took an interference penalty to try to disrupt Notre Dame's odd-man rush just over seven minutes into the third. Alex Steeves scored seven seconds into the power play to cut the deficit to 3-2.
The Irish got even less than a minute later with a 2-on-1 finish by Colin Theisen after Max Ellis picked off an Ahcan pass and quickly turned play the other direction.
Weissbach restored the Badgers' lead three minutes later when he executed a pretty give-and-go with Caufield.
But Steeves scored his second of the period by beating Cameron Rowe (31 saves) from the high slot and Solag Bakich gave Notre Dame a 5-4 lead with 5:42 remaining as the Irish beat UW in transition.
"We strayed away from the game plan a little bit," Emberson said. "We didn't get pucks in deep. We made it harder on ourselves than we made it on them."
The Badgers were less than a minute away from a disheartening loss when Pelton-Byce scored off a faceoff with Rowe on the bench for an extra attacker. The draw between UW's Dylan Holloway and Notre Dame's Graham Slaggert slid directly to Pelton-Byce, who fired into the top right corner.
Pelton-Byce, who also scored in the first period, had his first two-goal game since the last contest he played for Harvard as a sophomore in March 2018. It was his first four-point game in his college career.
"I think it worked out better than how we drew it up," Pelton-Byce said of the tying goal. "We were trying just to win it back. It wasn't really a plan to win it right to me. ... I didn't really have time to think, just react."
UW (15-8-1, 13-6-1 Big Ten) killed an Anthony Kehrer penalty 15 seconds into overtime, getting three saves from Rowe, two blocks by Inamoto and another block from Josh Ess.
Notre Dame (10-12-2, 8-10-2) won the shootout for an extra Big Ten point, with Dylan St. Cyr (39 saves) stopping Caufield, Holloway and Pelton-Byce. With the conference using winning percentage to sort the standings because of an unbalanced schedule, the shootout was effectively meaningless.
A gritty goal by Ahcan just after the end of a power play and a clinical putaway from Caufield of a Pelton-Byce pass gave the Badgers a 3-1 lead going to the third period.
Caufield's goal in the final minute of the middle period matched his freshman year total with his NCAA-leading 19th.
Notre Dame's Trevor Janicke and Pelton-Byce scored in the first period, the latter coming on the power play. UW improved to 30.6% with the man advantage by going 1-for-3 Saturday.
The Badgers were in line to become the first team to beat Notre Dame four times in a regular season since Michigan in 2004-05 until things got wild in the final period.
"When you're a really good team and you feel things are going really well, when you blow something, it hurts," Granato said.
Former Badgers men's hockey players in the NHL in the 2021 season
Brian Elliott, Philadelphia Flyers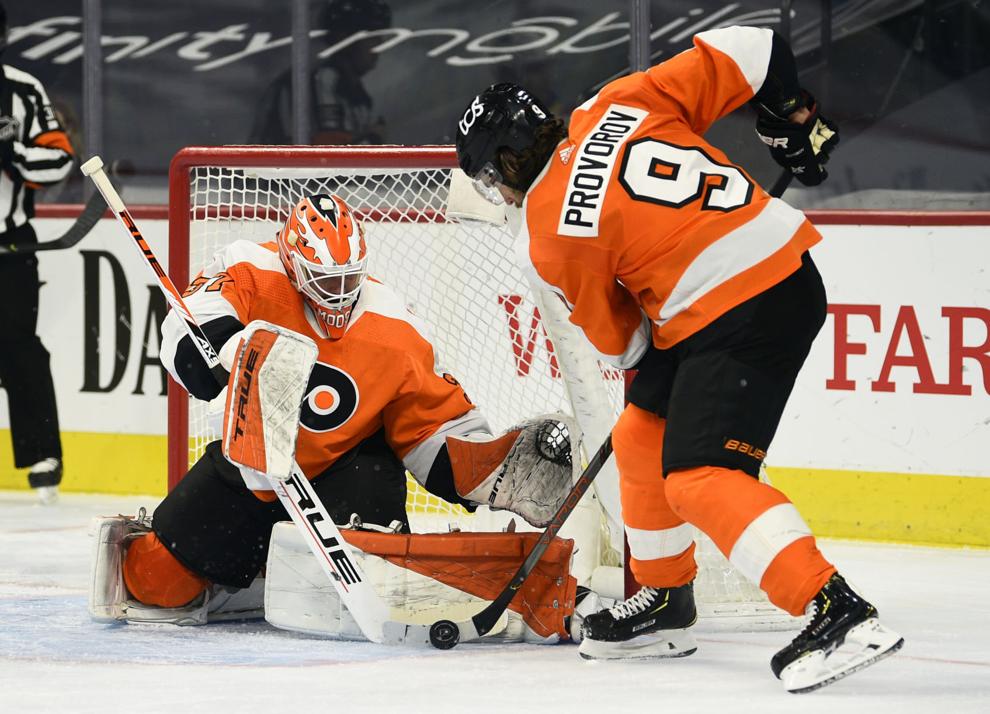 Trent Frederic, Boston Bruins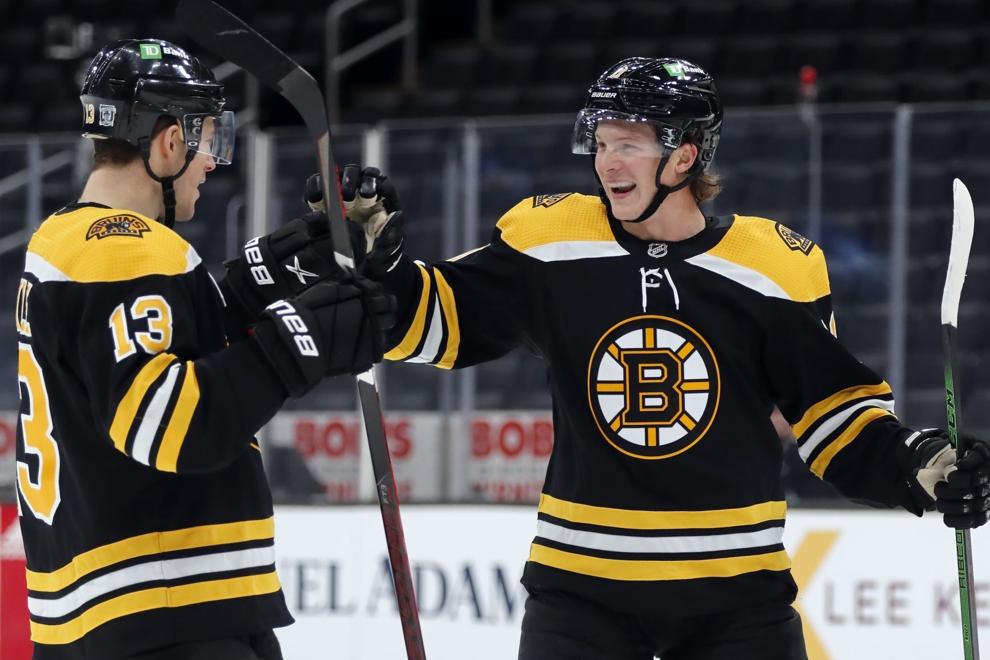 Jake Gardiner, Carolina Hurricanes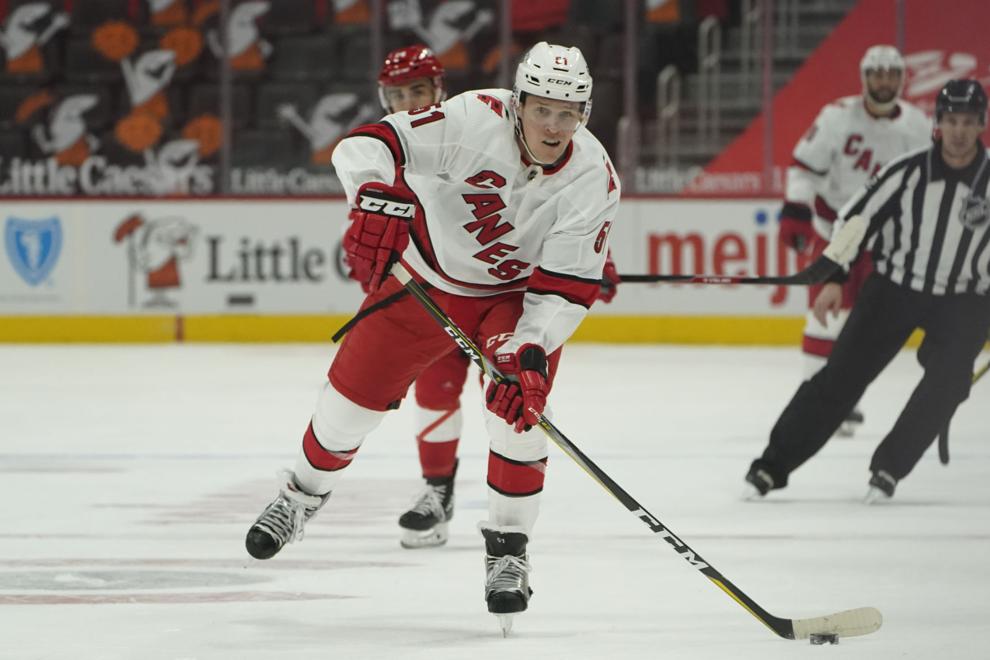 Wyatt Kalynuk, Chicago Blackhawks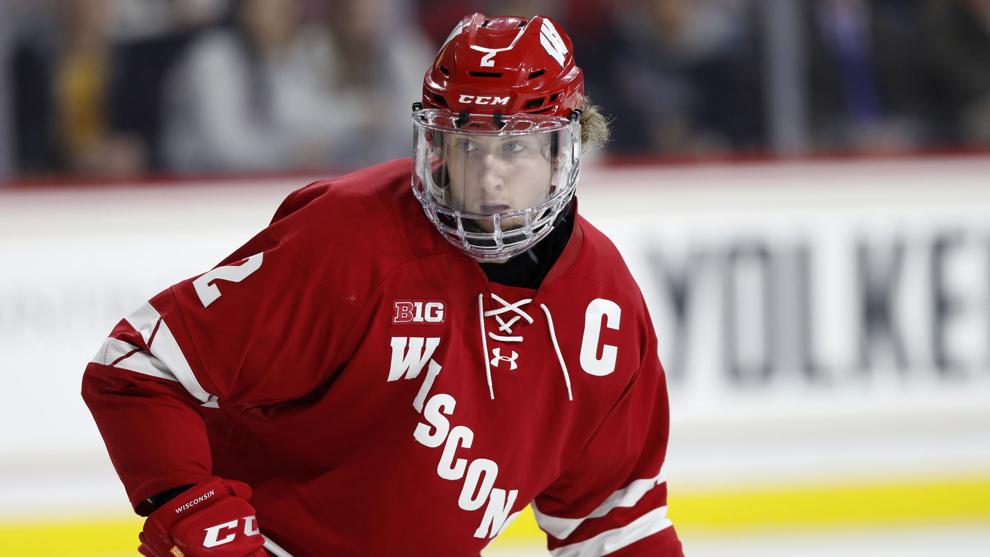 Luke Kunin, Nashville Predators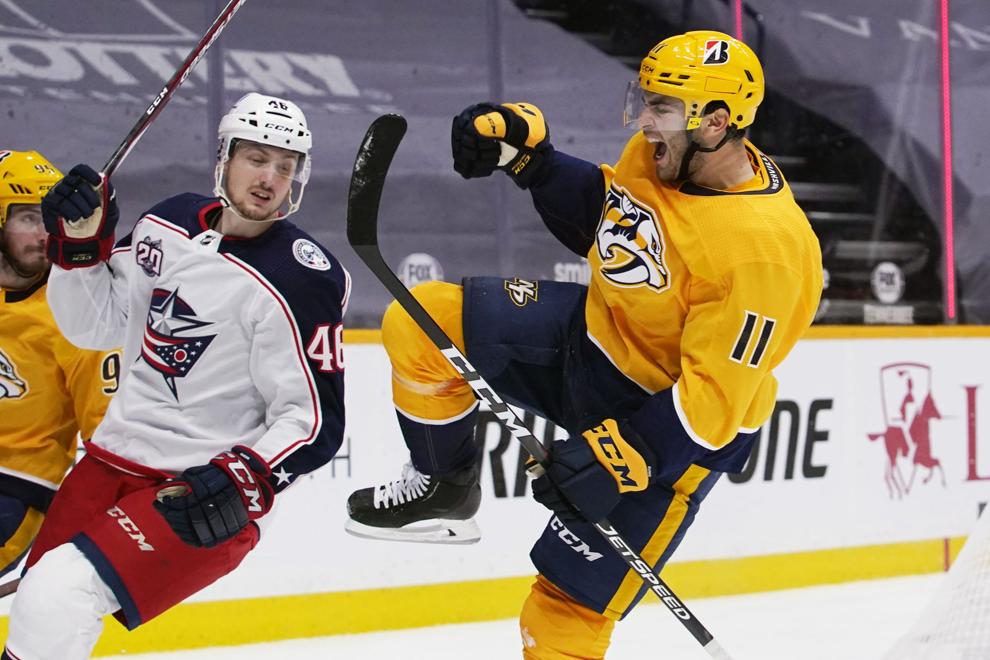 Jake McCabe, Buffalo Sabres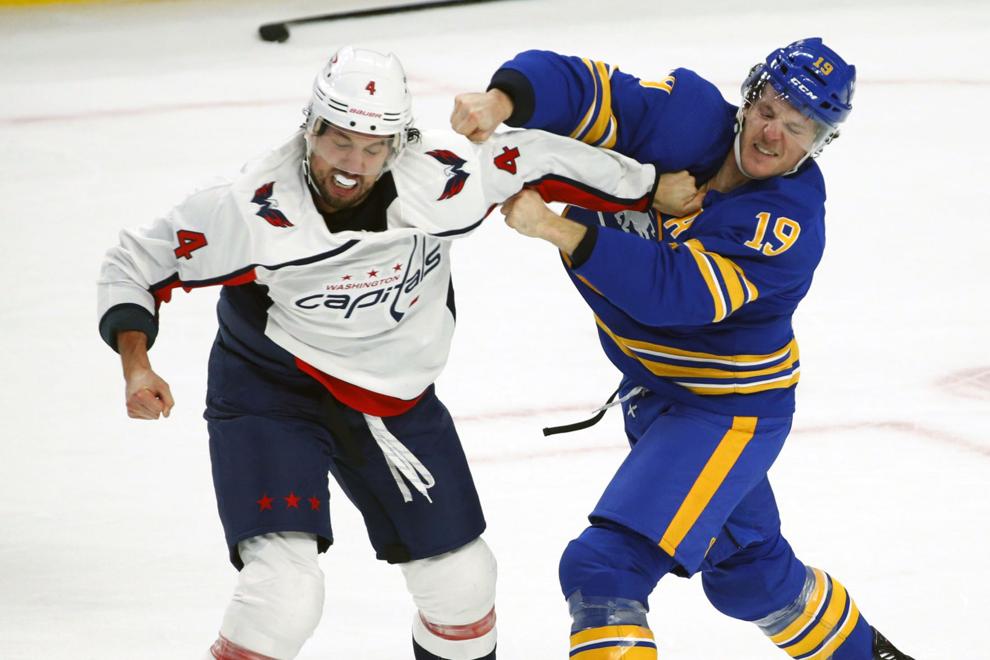 Ryan McDonagh, Tampa Bay Lightning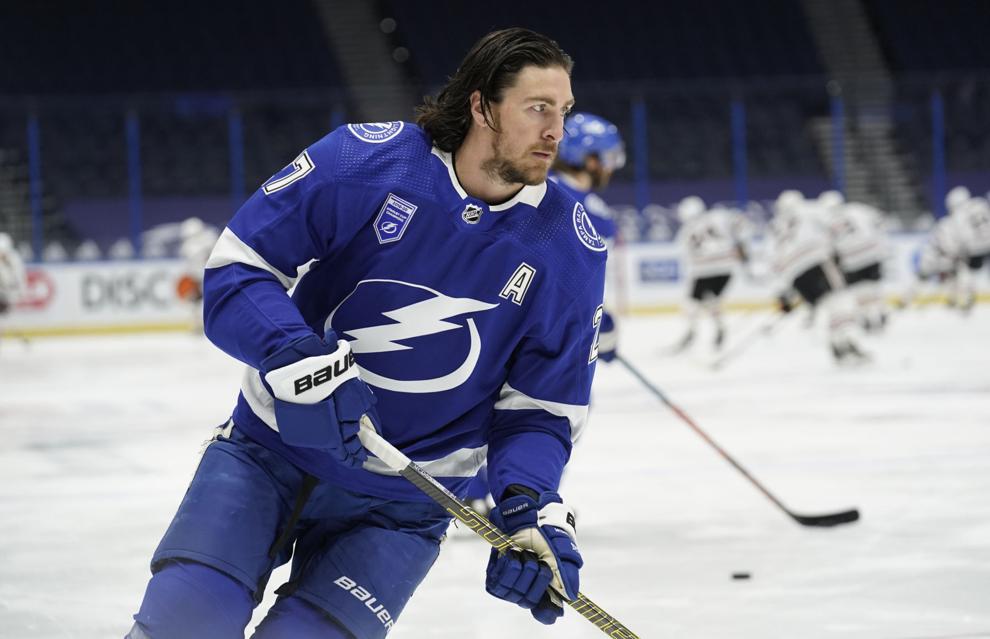 K'Andre Miller, New York Rangers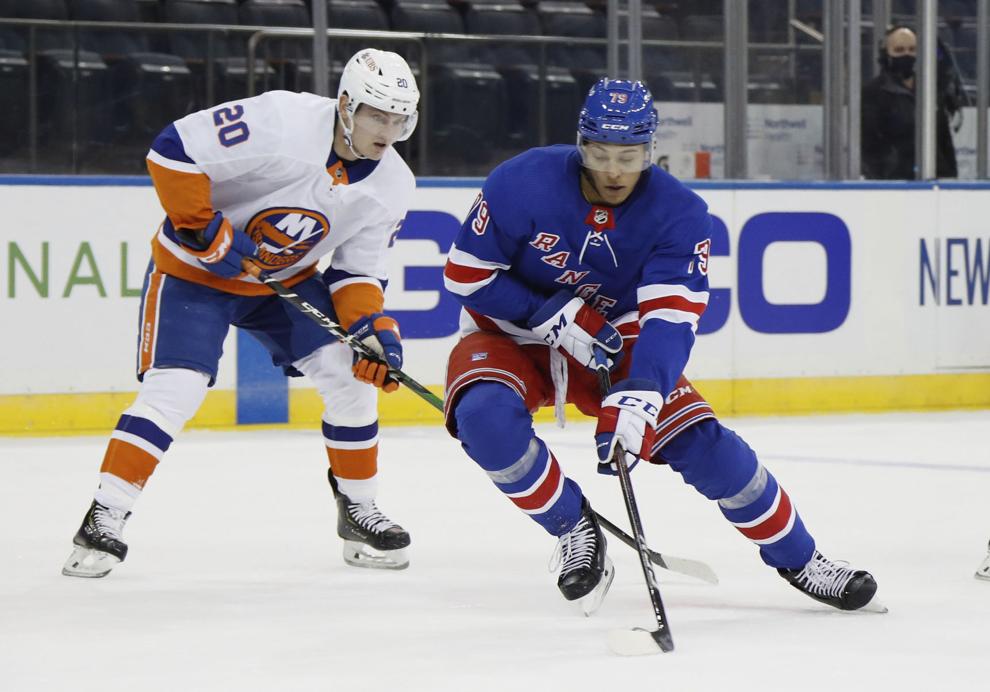 Joe Pavelski, Dallas Stars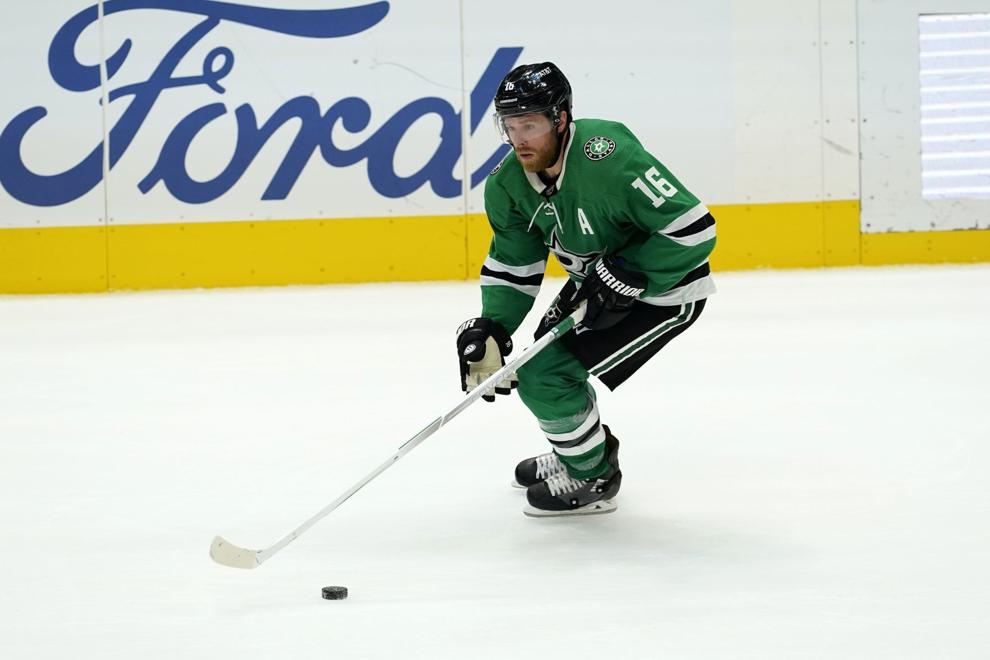 Justin Schultz, Washington Capitals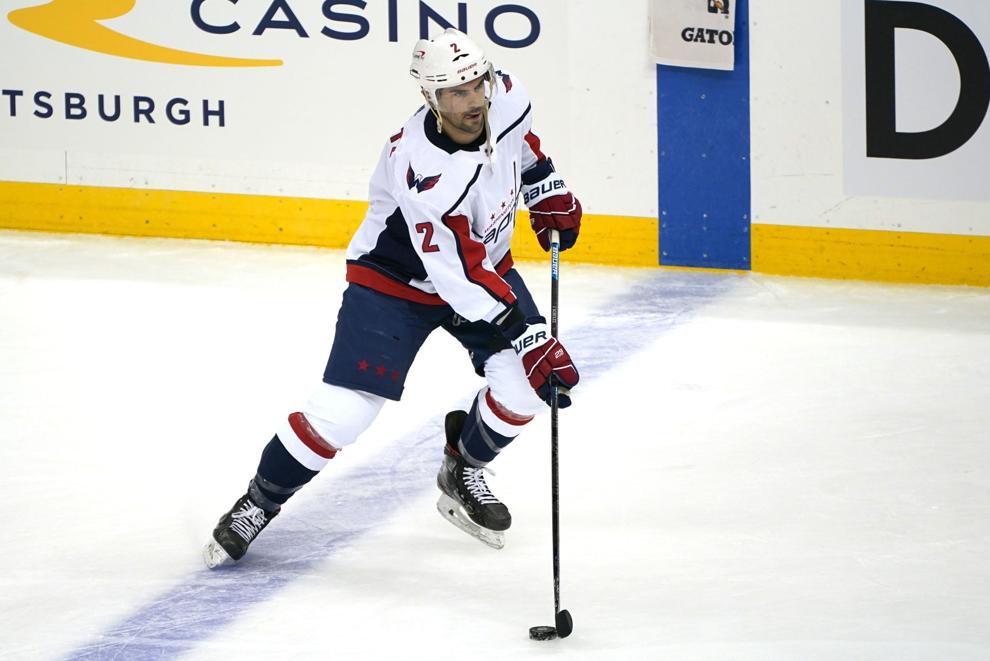 Brendan Smith, New York Rangers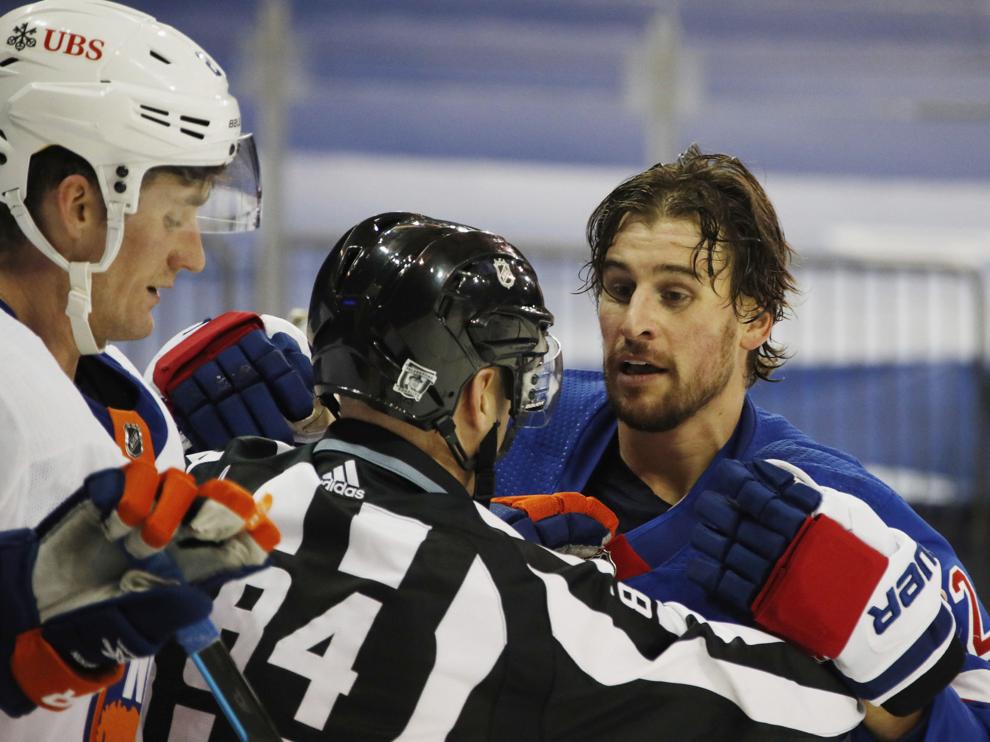 Craig Smith, Boston Bruins
Derek Stepan, Ottawa Senators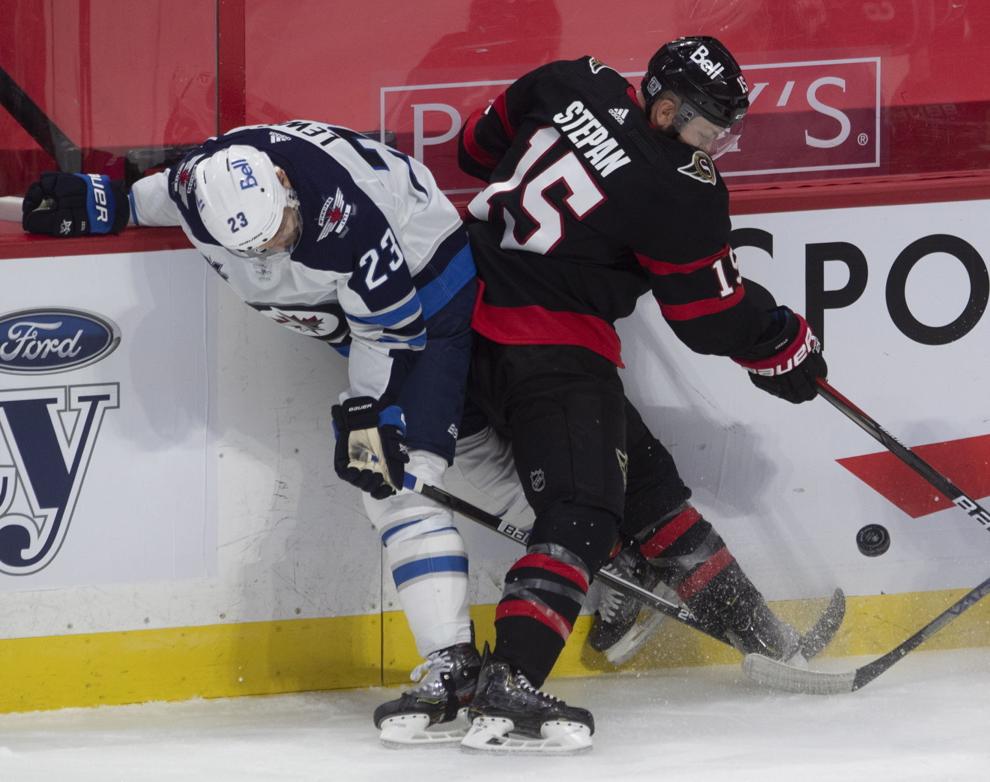 Ryan Suter, Minnesota Wild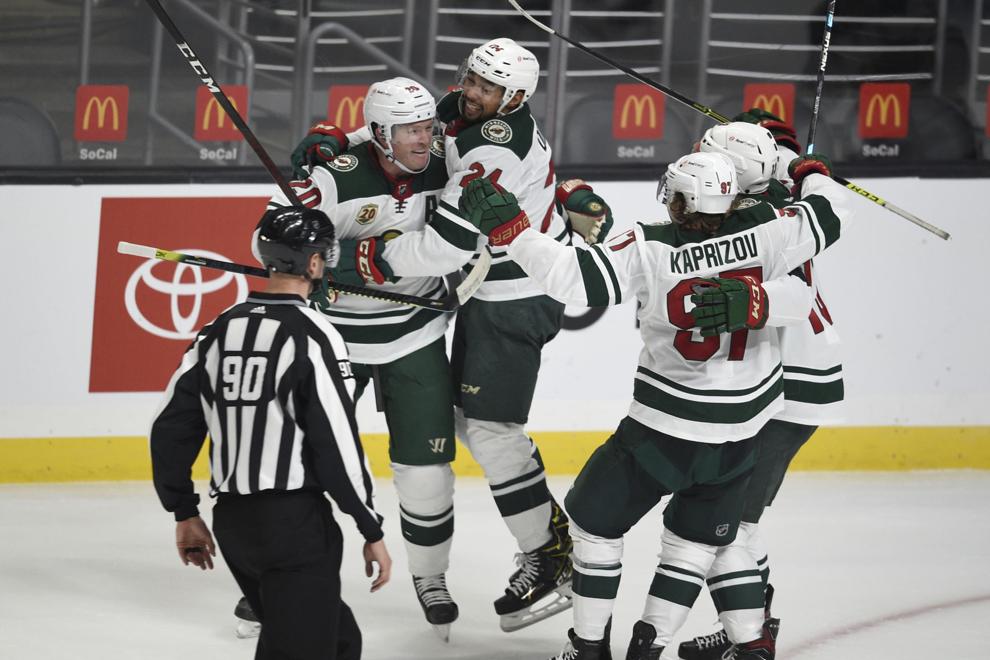 Kyle Turris, Edmonton Oilers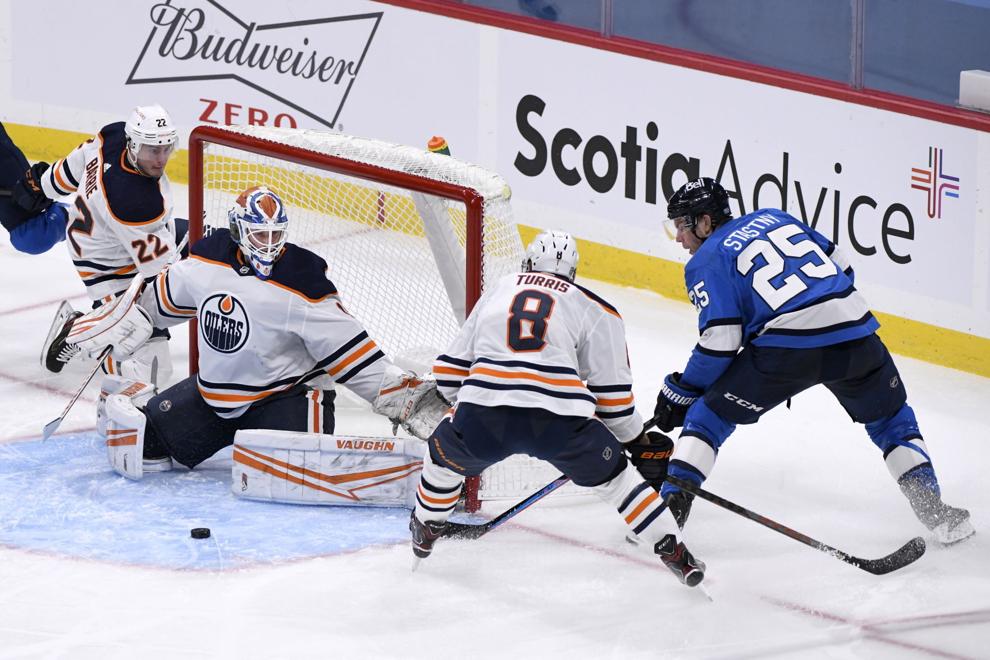 First period: ND — Janicke 2 (Lansdell, Theisen), 4:38. W — Pelton-Byce 8 (Ahcan, Holloway), 14:55 (pp). Penalties: Bakich, ND, 14:16; Lansdell, ND, 14:55.
Second period: W — Ahcan 7 (Holloway, Emberson), 13:26; C. Caufield 19 (Pelton-Byce, Inamoto), 19:39. Penalty: Raith, ND, 11:19.
Third period: ND — A. Steeves 12 (Leivermann, L. Slaggert), 7:18 (pp); Theisen 6 (Ellis), 8:17. W — Weissbach 11 (C. Caufield, Pelton-Byce), 13:42. ND — A. Steeves 13 (G. Slaggert, L. Slaggert), 13:42; Bakich 4 (Ellis, Pivonka), 14:18. W — Pelton-Byce 9 (Holloway), 19:33. Penalty: Inamoto, W, 7:11.
Overtime penalty: Kehrer, W, :15.
Saves: ND (St. Cyr 11-18-6-4) 39; W (Rowe 9-7-10-5) 31. Power plays: ND 1-for-2; W 1-for-3.