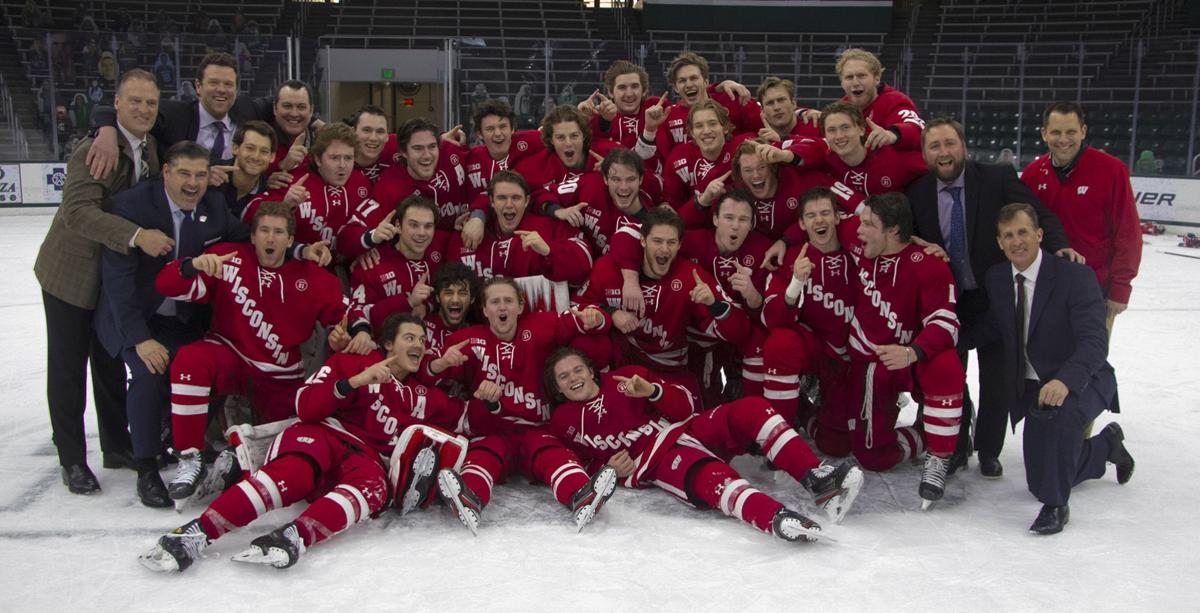 EAST LANSING, Mich. — The emotions started spilling out as University of Wisconsin men's hockey players poured over the boards after the horn sounded.
Joy. Excitement. Relief. They were all there as the Badgers put an end to a 21-year drought between regular-season championships.
It was not an easy task — Saturday or all season. But in both, Cole Caufield was there to make his mark.
Caufield extended his lead in the national scoring race with two goals to rally the fifth-ranked Badgers past Michigan State 2-1 on Saturday to clinch the Big Ten title.
It completed a worst-to-first turnaround — just the fourth in college men's hockey history — after UW was embarrassed with a seventh-place finish in 2020.
"Just joy, happiness," Caufield said. "Being with these guys last year and what happened to us last year, it stuck with us. I think the leadership group that we have take every day remembering that feeling. Just a total turnaround from our team from last year."
Caufield wasn't born yet the last time the Badgers won a regular-season championship in 2000 in the Western Collegiate Hockey Association. Nor was freshman goaltender Cameron Rowe, who played a big role in Saturday's victory with 40 saves, including two sterling ones in the third period.
Players streamed off the bench to surround the goalie in celebration after Dylan Holloway killed the final seconds by pinning the puck to the boards in the corner. Badgers coaches hugged at the bench.
The team posed for photos on the Munn Ice Arena rink and lingered for more than 10 minutes to soak it all in.
"They've done it with class," Badgers coach Tony Granato said. "They've done it with work. They've done it with a tremendous amount of commitment to turning this program around. So you feel proud for the guys that you have in the locker room."
Caufield's second goal, with 12:11 remaining, gave UW the lead after Michigan State went ahead in the second period. The sophomore scored his sixth goal in the last three games and NCAA-leading 25th of the season after Holloway collected a turnover behind the net and delivered a crisp pass to the front.
His power-play score with 17.5 seconds left in the second period was both remarkable and timely for the Badgers, who were uptight given what was on the line.
Caufield hit the only few inches of the net that were available from low in the right circle — a decidedly low-percentage shooting area for most players. Not for Caufield.
"I want to watch that again. I don't know" how much room was there to shoot at, he said. "A shot like that, you're trying to hit that spot but usually it's (off the) glass and out so those ones feel good. It was a big goal for us."
UW (19-8-1, 17-6-1 Big Ten) needed to win on the final day to wrap up the championship. A loss would have opened the door for Minnesota to go ahead on winning percentage later Saturday.
"We haven't had a game like this in our program for a long time," Granato said. "You have to go through these to learn how to be ready for the next one. It's been the forte of our team all year: When things get challenging, we find a way to step up."
Rowe was solid in the third period to improve to 5-0 with a .956 save percentage and 1.61 goals against average in road games. He slid to his left to stop a Charlie Combs one-timer less than a minute before Caufield gave UW the lead.
In the final five minutes, he made a glove save on Josh Nodler while being slid into.
"Yeah, the stakes were higher just because of what this game meant to this program and to all of us," Rowe said. "But at the same time, you just keep doing what you're doing throughout the season."
After going nearly the equivalent of four games without a goal, Michigan State (7-17-2, 5-16-1) took the lead with 6:51 left in the second period. A bouncing puck in the slot settled on Combs' stick, and he fired high past Rowe.
It was the Spartans' first goal in 238:25. UW nearly got to the length of three games without conceding; it was the first goal against in 176:24.
The Badgers didn't expect winning a championship to be easy, and it certainly wasn't.
"To go down one, to battle back in the second there and lock it down in the third and get the game-winner, it just shows the intensity of our team and the maturity that we have," Badgers captain Ty Emberson said.
UW also won WCHA regular-season titles in 1977 and 1990 — preludes to NCAA championships in both years. Only Michigan (1963, WCHA), Colorado College (1994, WCHA) and Maine (1995, Hockey East) also have finished first the year after placing last.
Emberson took pictures with his parents on the ice after the game. Caufield met with members of the family he lived with while at the USA Hockey National Team Development Program and handed off a stick to his "billet brother."
"Winning's fun," Caufield said after a noisy Badgers locker room had quieted a half-hour after the game. "So a lot of relief. Guys were going crazy in there. I think it's all excitement. You work so hard with these guys in a very interesting year. I just couldn't be more happy for the guys. The work has paid off so far. Obviously, the fun just starts now but we've got to enjoy this because it's big for our team and for our success moving forward."
Former Badgers men's hockey players in the NHL in the 2021 season
Brian Elliott, Philadelphia Flyers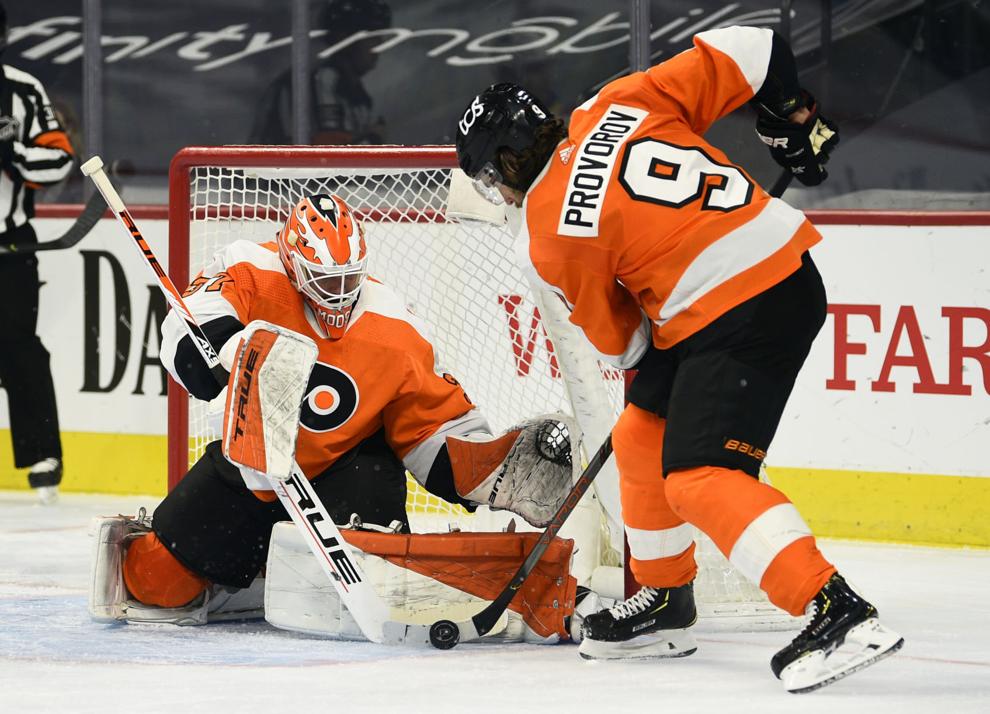 Trent Frederic, Boston Bruins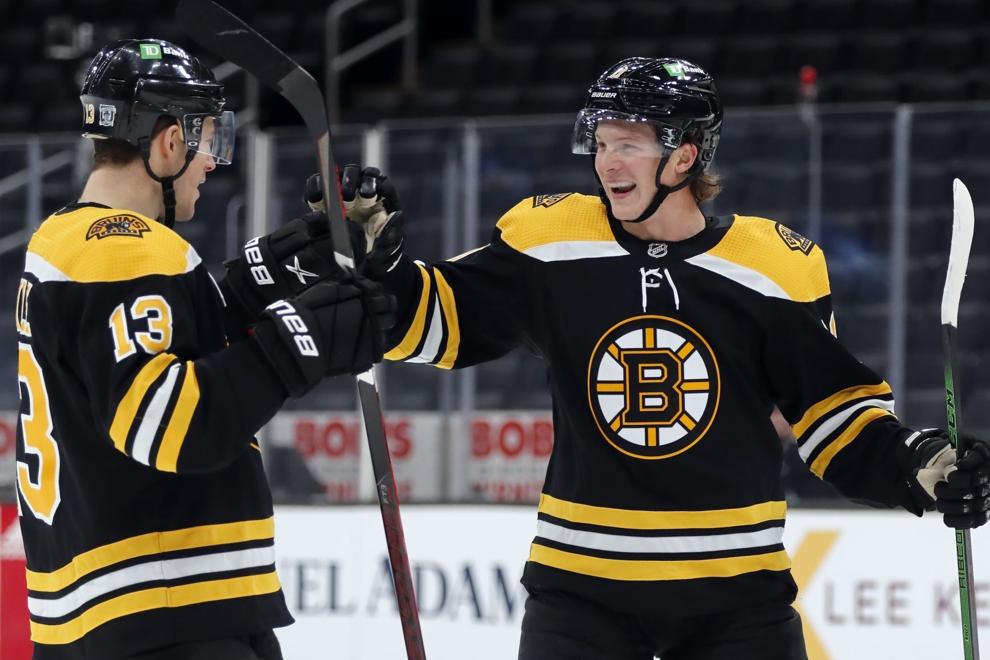 Jake Gardiner, Carolina Hurricanes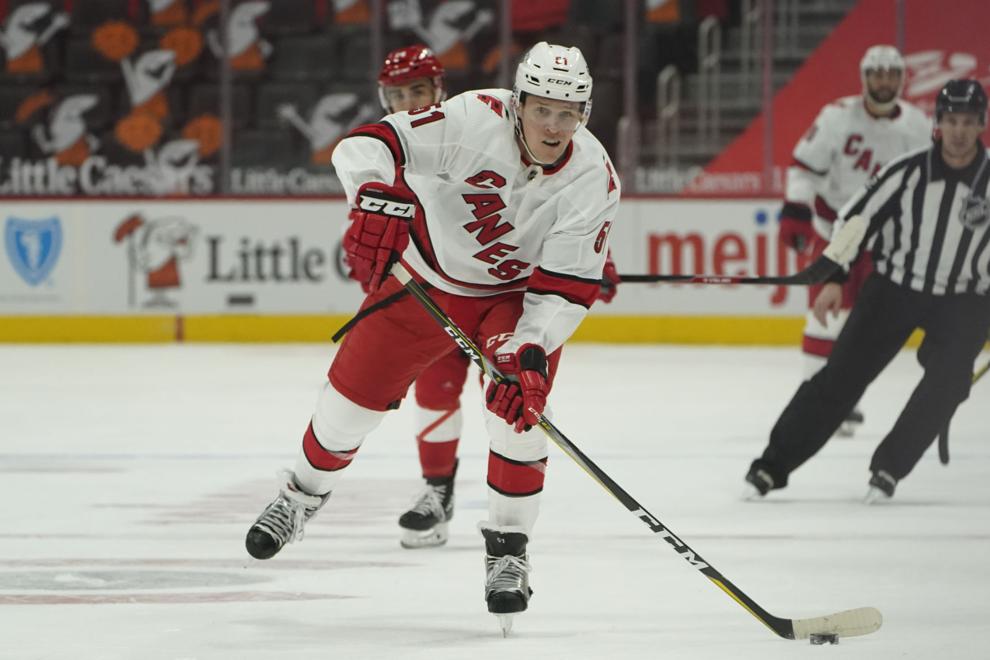 Wyatt Kalynuk, Chicago Blackhawks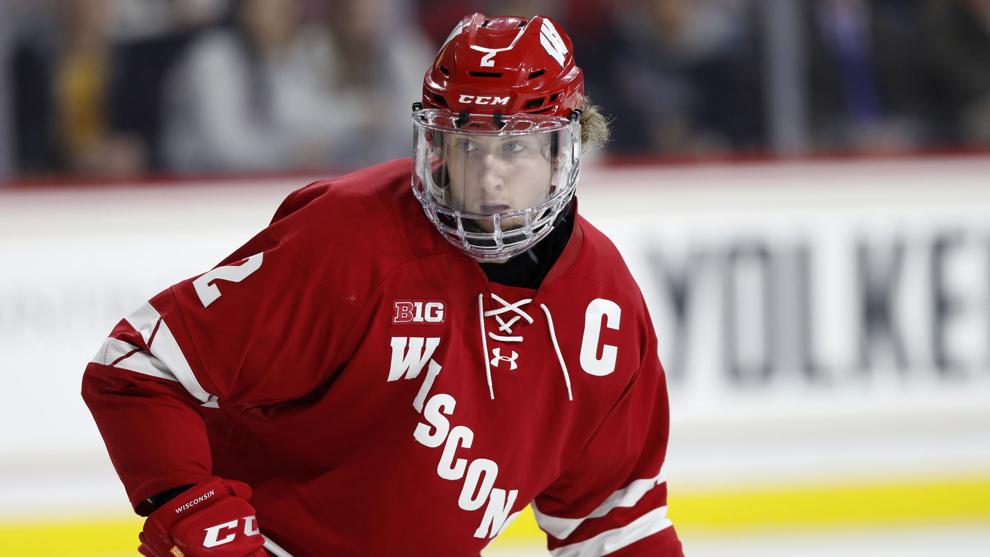 Luke Kunin, Nashville Predators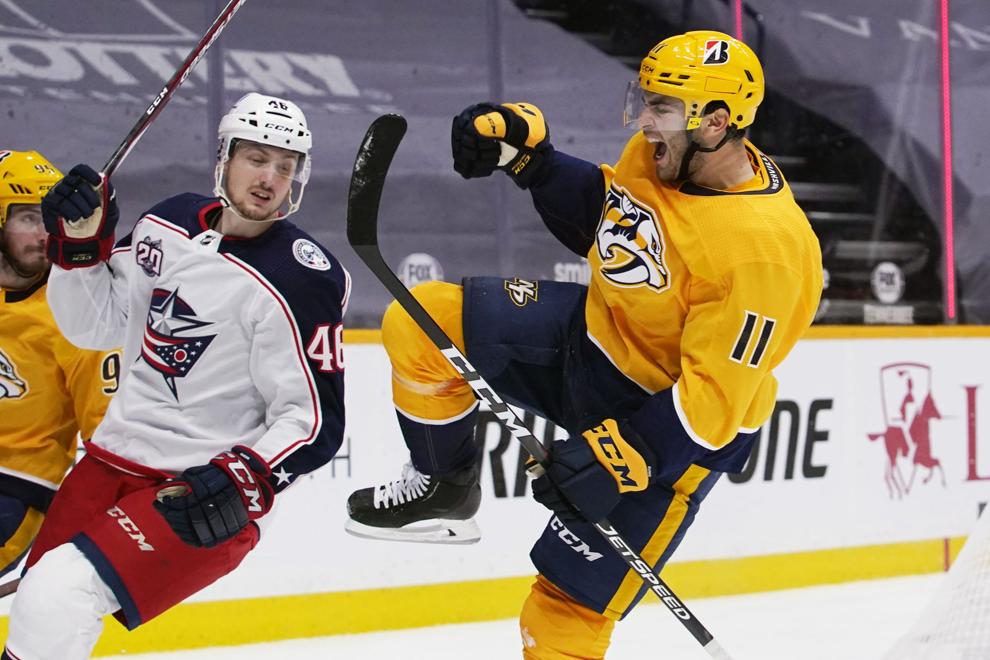 Jake McCabe, Buffalo Sabres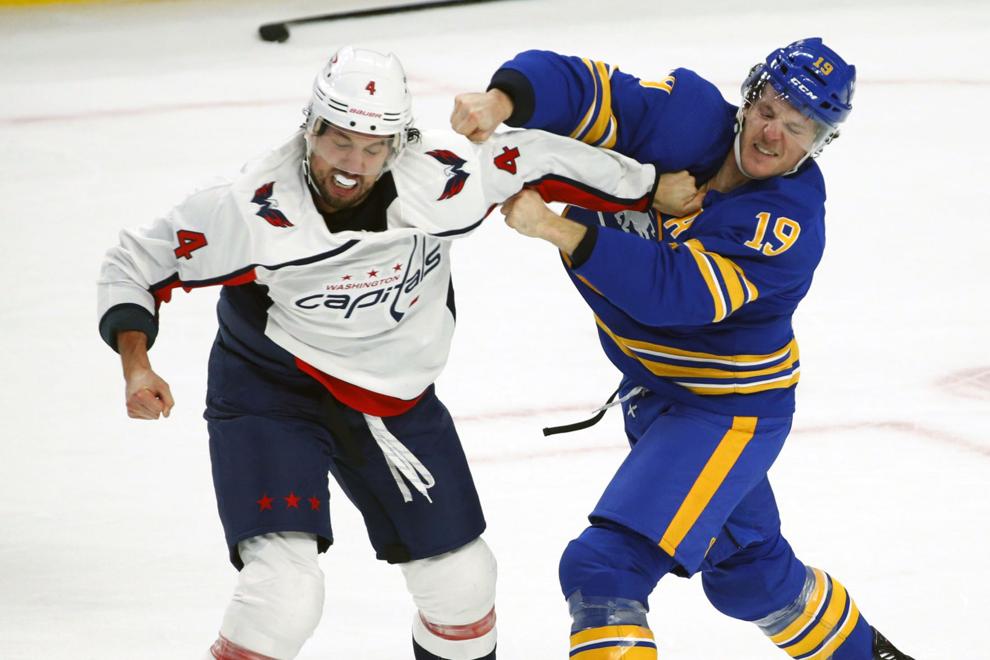 Ryan McDonagh, Tampa Bay Lightning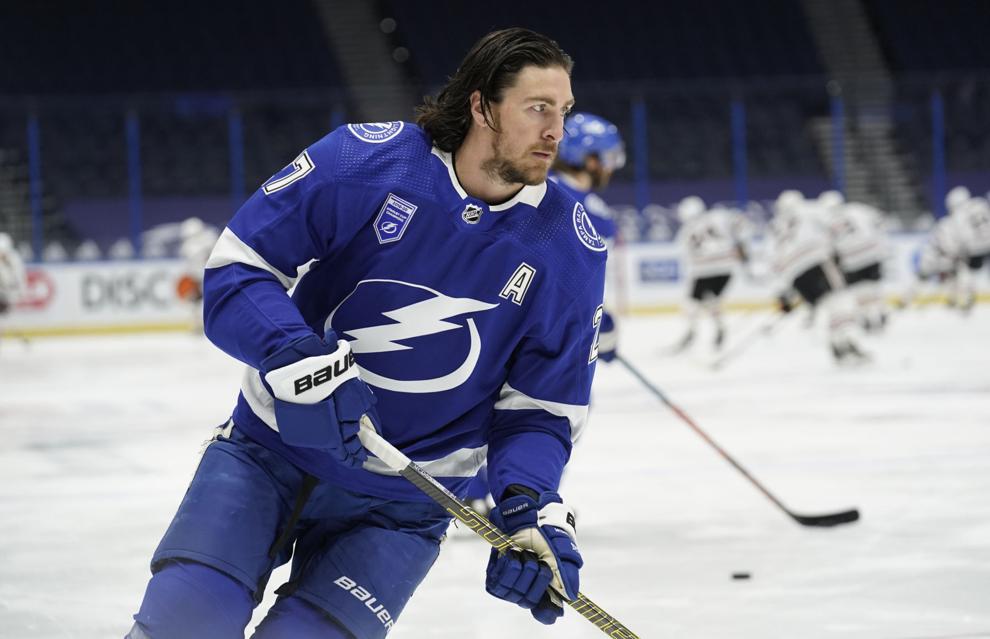 K'Andre Miller, New York Rangers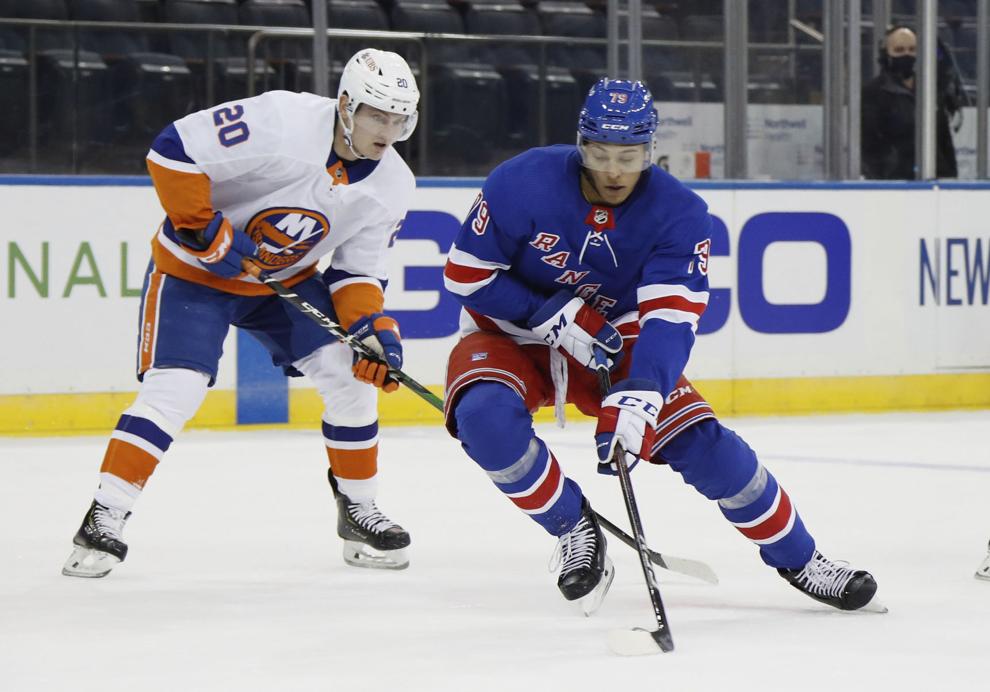 Joe Pavelski, Dallas Stars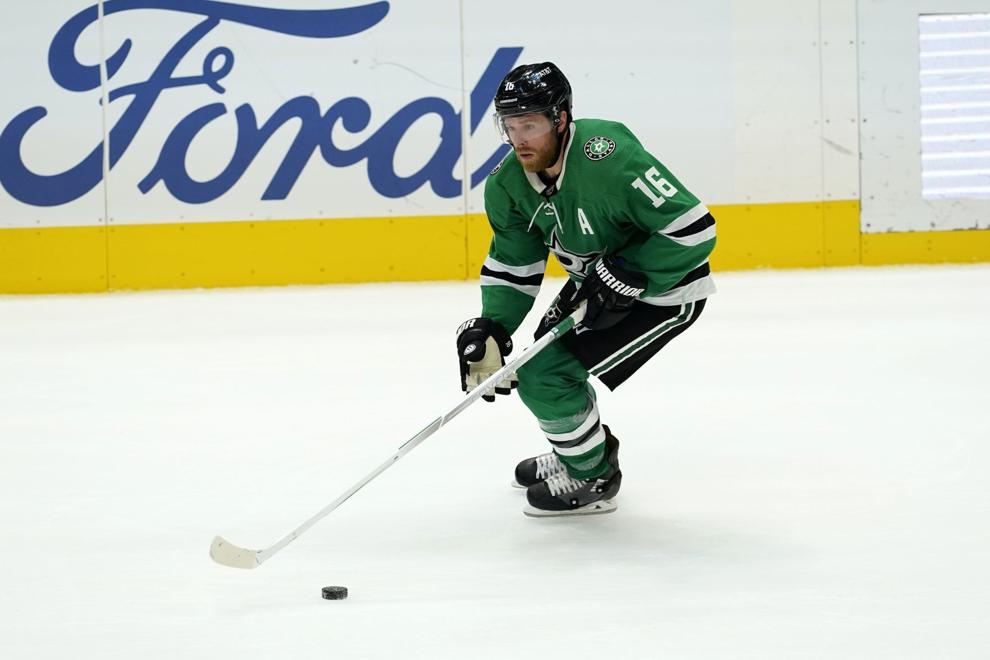 Justin Schultz, Washington Capitals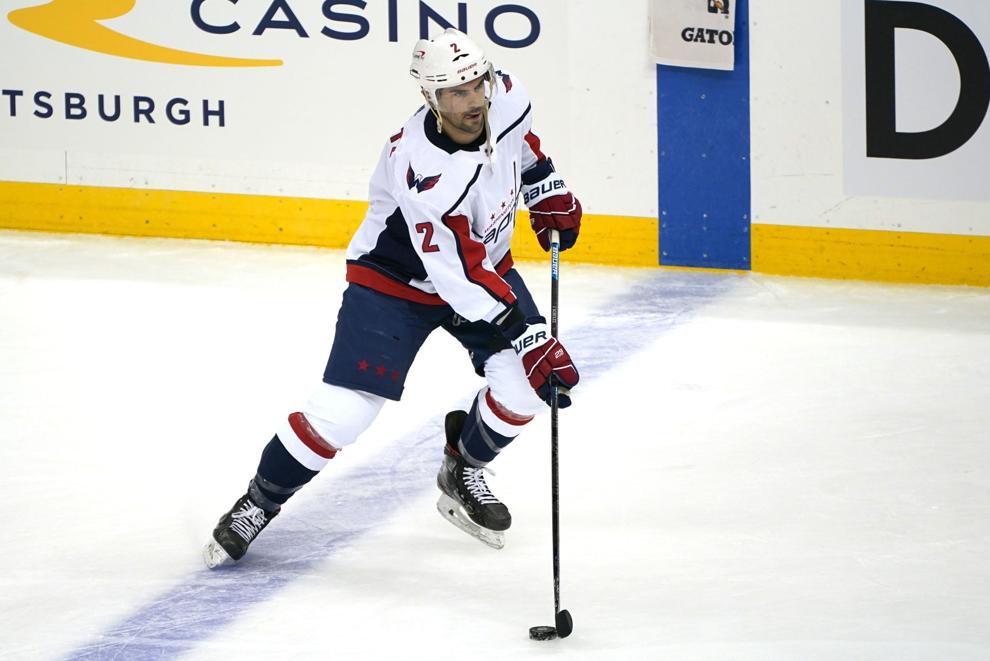 Brendan Smith, New York Rangers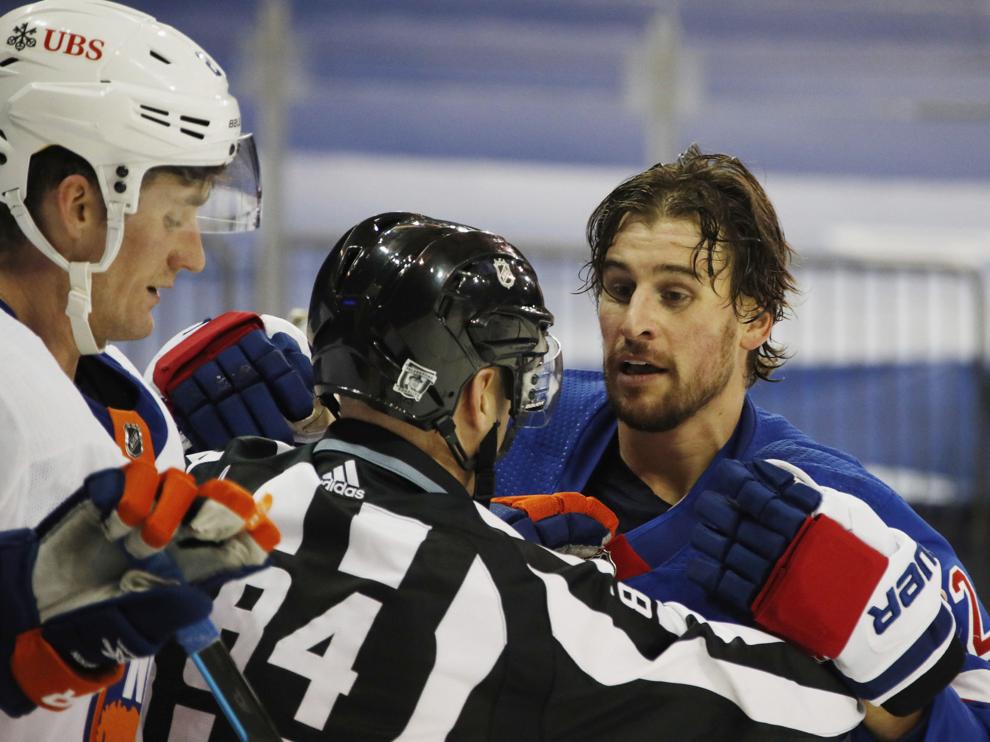 Craig Smith, Boston Bruins
Derek Stepan, Ottawa Senators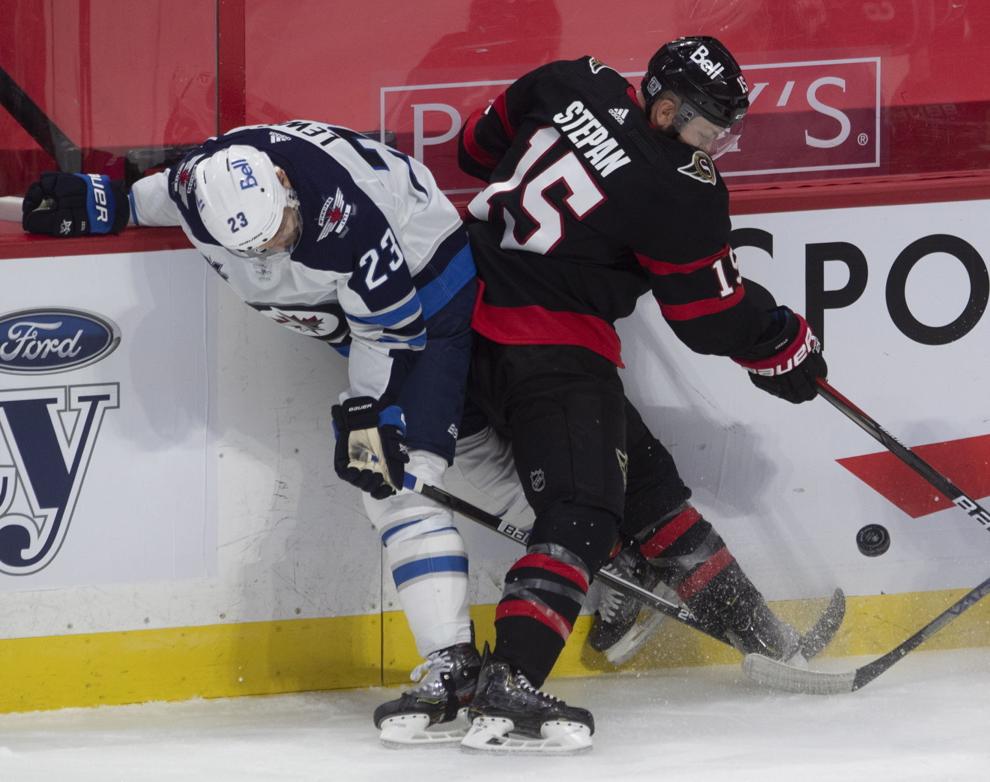 Ryan Suter, Minnesota Wild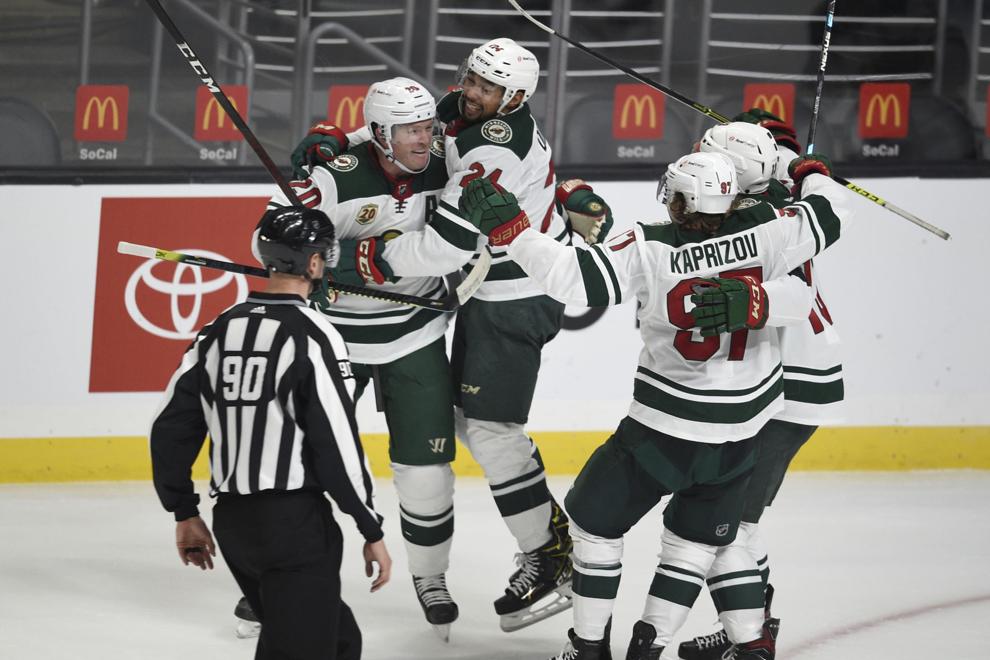 Kyle Turris, Edmonton Oilers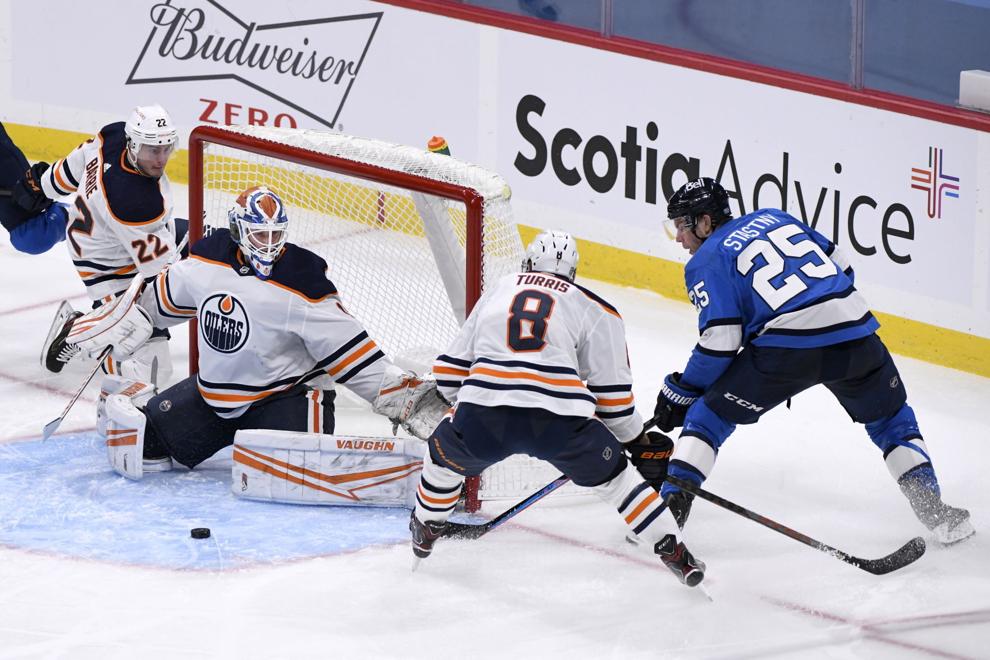 First period penalties: Lewandowski, MS, 5:56; Ch. Krygier, MS, 10:02; Baker, W, 15:13.
Second period: MS — Combs 6 (Lewandowski, Apap), 13:09. W — C. Caufield 24 (Weissbach, Pelton-Byce), 19:42 (pp). Penalties: Baker, W, 6:20; Apap, MS, 19:07.
Third period: W — C. Caufield 25 (Holloway), 7:49. Penalty: Stevens, MS, 12:44.
Saves: W (Rowe 12-16-12) 40; MS (Charleson 13-15-19) 47. Power plays: W 1-for-4; MS 0-for-2. Att. — 85.