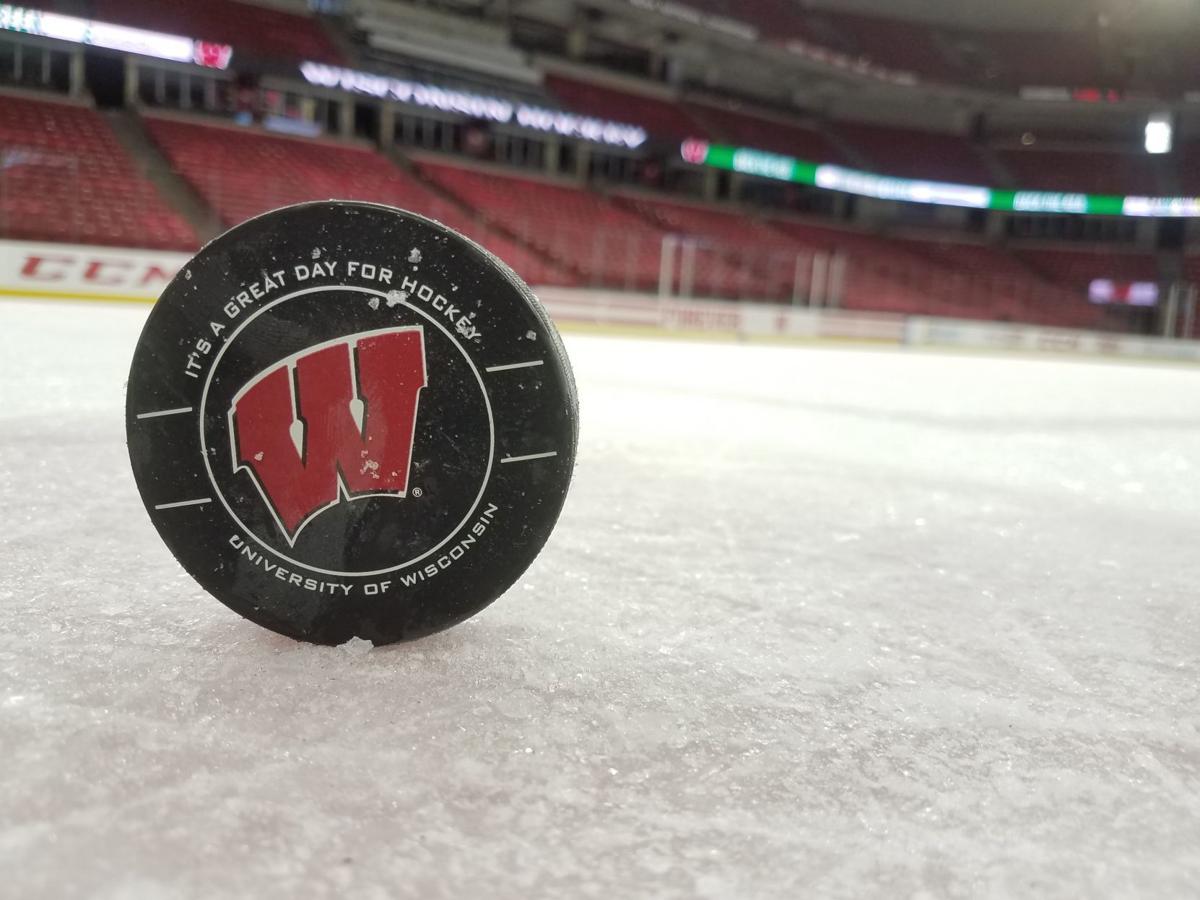 Ben Helgeson extended his trip to the Madison area earlier this month to visit the University of Wisconsin men's hockey team, and the experience left an impression.
"I loved it all," said Helgeson, a 16-year-old center who announced his oral commitment to the Badgers on Tuesday. "I fell in love."
Helgeson, a sophomore at Hill-Murray High School in Minnesota, adds to an already well-regarded crop of 2000-born prospects that have committed to the Badgers since Tony Granato, Don Granato and Mark Osiecki took over as coaches in March.
A power forward with strong skating skills and a strong shot, Helgeson is the 10th player born in 2000 known to be committed to the Badgers. Nine of them came on board since the new staff started.
Helgeson, nearly 6-foot and 190 pounds, is playing in the Upper Midwest High School Elite League before the high school season. In 21 games for Team Northeast, he has three goals and six points.
His team played in Sun Prairie at the start of October, and he came a day early to visit the UW campus and the Badgers' facilities.
He said he chose the Badgers over Minnesota Duluth and Michigan.
In August, he played for the gold medal-winning U.S. team in the Five Nations Tournament in Texas along with Badgers recruits Christian Krygier and Brady Smith. Helgeson had two assists in four games.
That followed a productive freshman season at Hill Murray in which he scored twice in his first game and ended with nine goals and 19 points in 28 games.
Waterloo owns Helgeson's United States Hockey League rights but he said he plans to keep playing for Hill Murray.
Born in Roseau, Minnesota, and now a Lake Elmo resident, Helgeson has a Wisconsin connection: His second cousin Jon Helgeson played 119 games for the Badgers from 1987 to 1992.
Ben Helgeson's family shares northern Minnesota hunting land with Jon Helgeson's family.
"I was just speaking to him last week about Wisconsin and how he loved it," Ben Helgeson said. "He had all positive things to say."
The Badgers have hosted a number of potential recruits in recent weeks. The most prominent was Waterloo forward Shane Bowers, a potential first-round pick in the 2017 NHL Draft.
2000-born forwards Jack Jensen and Luke Loheit, both of Minnesota, have visited as well.