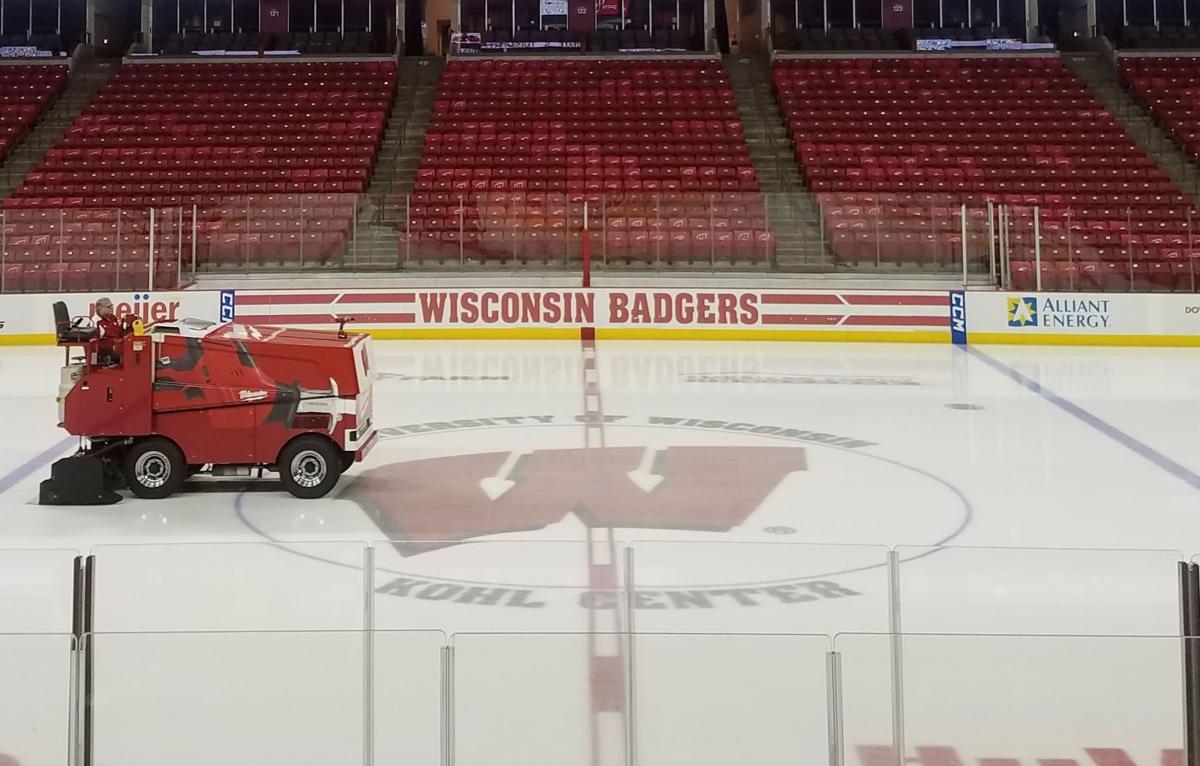 Casey Roepke gets noticed for his skating ability, and the defenseman turned his biggest asset into an offer from the University of Wisconsin men's hockey team.
There's another layer to what put Roepke, a 15-year-old freshman at University School of Milwaukee, into the class of players who are talented enough to give verbal commitments at such a young age.
With Team Wisconsin, which plays before and after the high school season, he has been surrounded by several high-level players in his age group.
"He's elevated his game," said Brad Byce, who coached Roepke with Team Wisconsin's under-14 group last season. "The ability to showcase a kid when he's around a bunch of good, talented kids and going out and competing against the best teams in the country, it allows the Badgers staff to look at it and go, 'Yeah, I get it. this kid can really play.'"
Roepke committed to UW coaches on Tuesday, becoming the third player from the 2002 birth year to join the group of Badgers recruits. He can join UW as early as 2020.
His speed, skill and hockey sense have been lauded, and "his potential is huge," Byce said.
To hear Roepke describe things, it was only a matter of time before he committed to the Badgers.
The native of the Washington County town of Erin said he had looks from other schools but wasn't in a rush to decide until UW coaches showed interest.
You have free articles remaining.
"Being an in-state kid, it was easy for me to connect to the program," Roepke said. "Growing up in Wisconsin, it's a lifelong dream to play for the Badgers. I also believe that they have the best coaching staff in college hockey. Those are the kind of guys that you would want to play for to go further with your career.
"I couldn't be happier as a Wisconsin native. It's just the beginning and I will know I have made it when I'm wearing the Wisconsin jersey."
Roepke was the only freshman named to the 2016-17 all-state team by the Wisconsin Hockey Coaches Association after he had five goals and 19 points in 26 games for University School.
He was selected for USA Hockey's Player Development Camp for 2002-born players, which takes place in July in Amherst, New York. Fellow Badgers recruit Isaac Novak, a forward from Sussex, also was selected out of the Central District.
Forward Tanner Latsch, also born in 2002, committed to the Badgers as a 14-year-old last summer.
Roepke plans to play for Team Wisconsin and University School again next season, and he could be in the mix for a spot with the USA Hockey National Team Development Program in 2018.
"It's a tough program to get involved in," Byce said. "But he's the type of kid they love. He can skate. He's a smart kid. He's not going to be a character problem. He's got all the assets that they want."
Roepke is expected to be one of three 15-year-olds with the Team Wisconsin under-16 team that will be nationally ranked next season, Byce said.
He put the defenseman in a group with Badgers recruit Ty Emberson of Eau Claire and Mosinee's Cole Caufield, an Ohio State recruit, as the last three great players to come through Wisconsin.
"They're all really great kids," Byce said. "You walk into the rink and they're polite and they have great character. They enjoy being out on the rink. They're just really fun to be around."