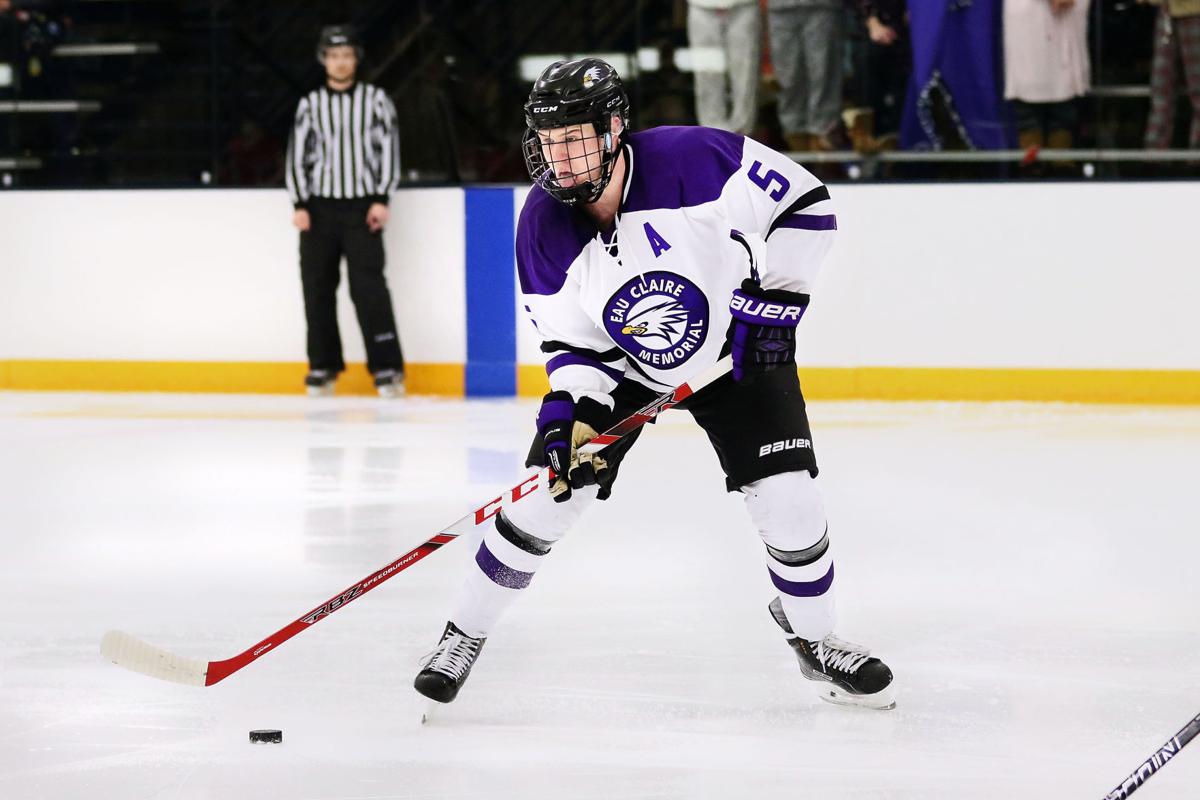 The new University of Wisconsin men's hockey coaching staff has been making an impact on the recruiting trail. But it will be awhile before the efforts have an impact on the ice for the Badgers.
Coach Tony Granato and assistants Don Granato and Mark Osiecki have gathered oral commitments from four players in recent days from athletes scheduled to arrive at UW between 2018 and 2020.
Ty Emberson, a 6-foot-1, 190-pound defenseman from Eau Claire, announced his commitment to UW on his Twitter account Wednesday.
He joins recent commits Joshua Ess, a defenseman from Lakeville, Minnesota; T.J. Koufis, a forward from Palatine, Illinois; and K'andre Miller, a forward/defenseman from Minnetonka, Minnesota.
Emberson and Miller are on track to arrive at UW for the 2018-19 season with Ess starting in 2019-20 and Koufis in 2020-21.
Emberson put up 10 goals and 23 assists for 33 points in leading Eau Claire Memorial to the WIAA state semifinals last season. He will play for the U.S. National Team Development Program U17 team this coming season.
Emberson was an associate captain for the U.S. team that won the gold medal in the 16-and-under Youth Olympics in Norway in February.
Team USA coach Scott Paluch had a tough time coming up with a comparison for Emberson.
"It's hard to pick one guy," Paluch told the Eau Claire Leader-Telegram. "Whatever potential Ty has, he is going to get there. He's that type of guy. So I'm hoping down the road people instead are going to try to compare themselves to Ty Emberson."
Chippewa Falls coach Scott Parker could find no comparison for Emberson in the state.
"Could be the best defenseman I have ever seen play Wisconsin hockey," Parker told the Leader-Telegram.
Emberson and Miller will be teammates with the NTDP this season. The 6-3, 180-pound Miller had five goals and 11 assists in 25 games last season for Minnetonka High School.
Ess, who is 5-11, 180 pounds, produced eight goals and 18 assists in 25 games last season for Lakeville South.
The 5-11, 175-pound Koufis had 10 goals and 12 assists last year for the Chicago Mission Bantam Major AAA team.