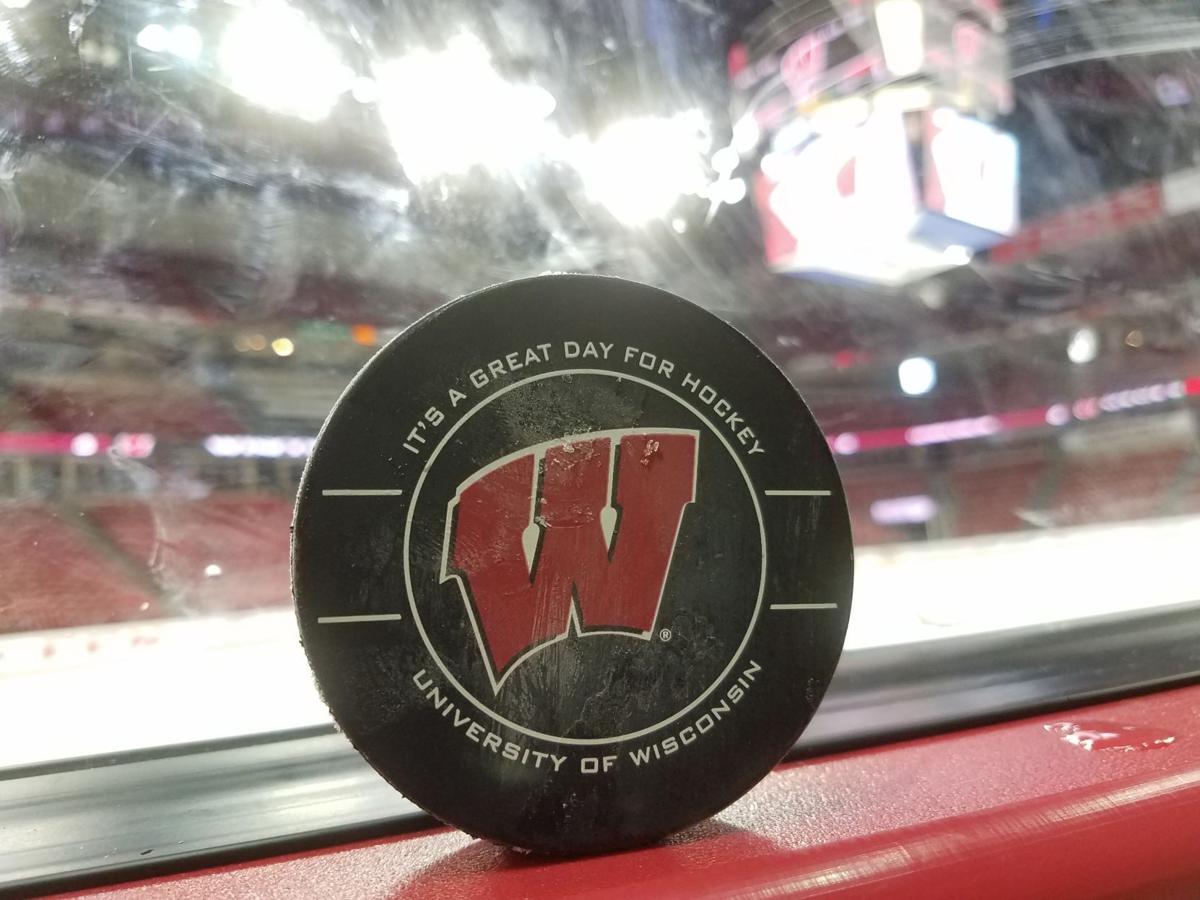 Daniel Laatsch said it was a family decision, made by a family of University of Wisconsin fans.
Laatsch, a 15-year-old defenseman from Altoona, on Wednesday gave University of Wisconsin men's hockey coaches an oral commitment to join the team as early as 2020.
That development came after a recruiting trip earlier in the day, which was prefaced by an understanding within Laatsch's family.
"A couple other places were interested and we were going to go tour (them)," he said, "but we decided as a family, because my family is all Badgers fans, that if they were going to offer we would accept it."
Laatsch is the second 2002-born defenseman to commit to UW, joining Team Wisconsin teammate Casey Roepke.
Brad Byce, who coaches the Team Wisconsin under-16 team that plays before and after the high school season, said Laatsch has a tremendous desire to improve and breaks pucks out of the defensive zone as well as any player he has worked with.
Laatsch played last high school season for the co-op of Eau Claire Regis, Altoona and Chippewa Falls McDonnell Central. He scored eight goals and added 13 assists in 23 games.
He's living in Green Bay this school year and attending Green Bay Notre Dame.
A left-handed defenseman who's 6-foot-3 and 155 pounds, Laatsch said one of his biggest growth areas over the coming years is physical growth.
"I really need to gain weight," he said. "I'm kind of skinny right now."
He said he's picking up higher-level defensive techniques and credited Team Wisconsin coaches for the improvement.
Part of the expansion of his game is in adding an offensive side.
"I'm normally more defensive minded, but I've been trying to join the rush more," he said.
Laatsch and Roepke are two of the four 2002-born players known to have given Badgers coaches a verbal commitment. Forwards Tanner Latsch and Isaac Novak are the others.