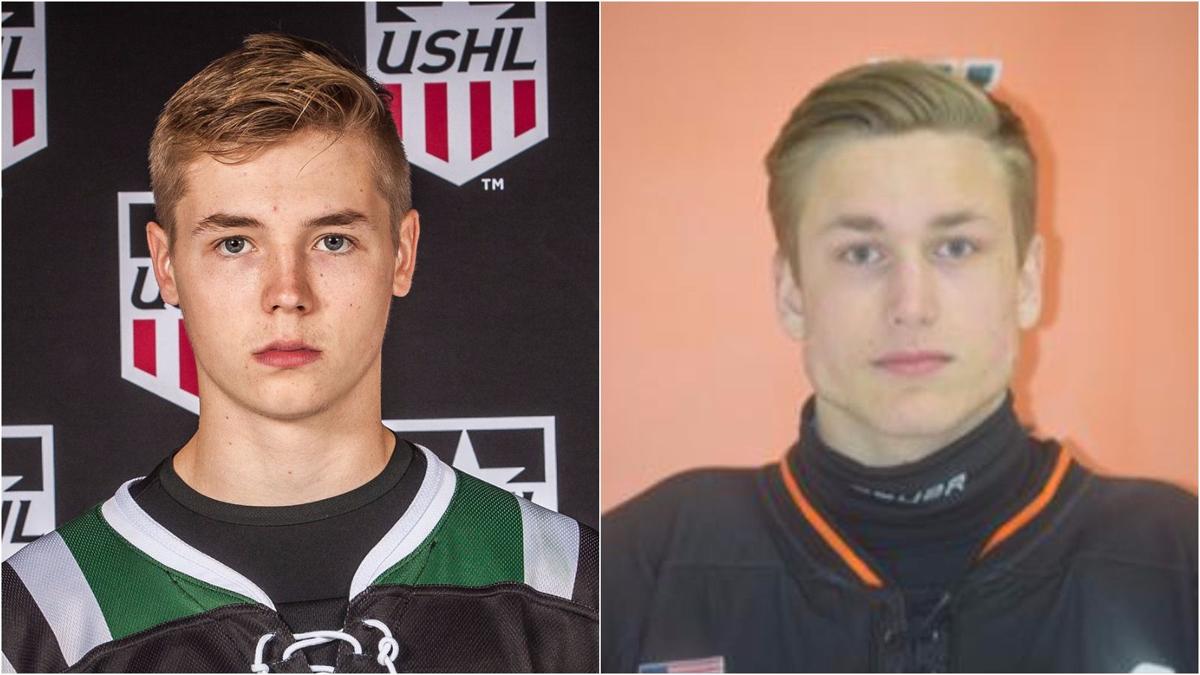 The two forwards who committed to the University of Wisconsin men's hockey team last week have experience playing with each other and another member of the group of future UW players.
Jack Gorniak and Josh Bohlin are both products of Team Wisconsin, which competes before and after the high school season. They played together on the 2015-16 under-16 team that also featured defenseman Ty Emberson, who's now with the USA Hockey National Team Development Program.
You have free articles remaining.
"I think they do a great job, from the coaching staff on through the players," Bohlin said of the Team Wisconsin organization. "Everybody's on the same page. They really work on the details of the game.
"They make sure us players, we're developed to the point where we can go into junior hockey or college or whatever it may be with the knowledge on how to be successful. It's just up to us to apply it and to work hard."
Bohlin is playing this season in the United States Hockey League, while Gorniak is with Team Wisconsin's under-18 team before his senior season with the West Salem/Bangor co-op starts next month.
Defensemen Casey Roepke and Daniel Laatsch, both of whom gave oral commitments to the Badgers this year at age 15, also play together this season with Team Wisconsin's under-16 group.