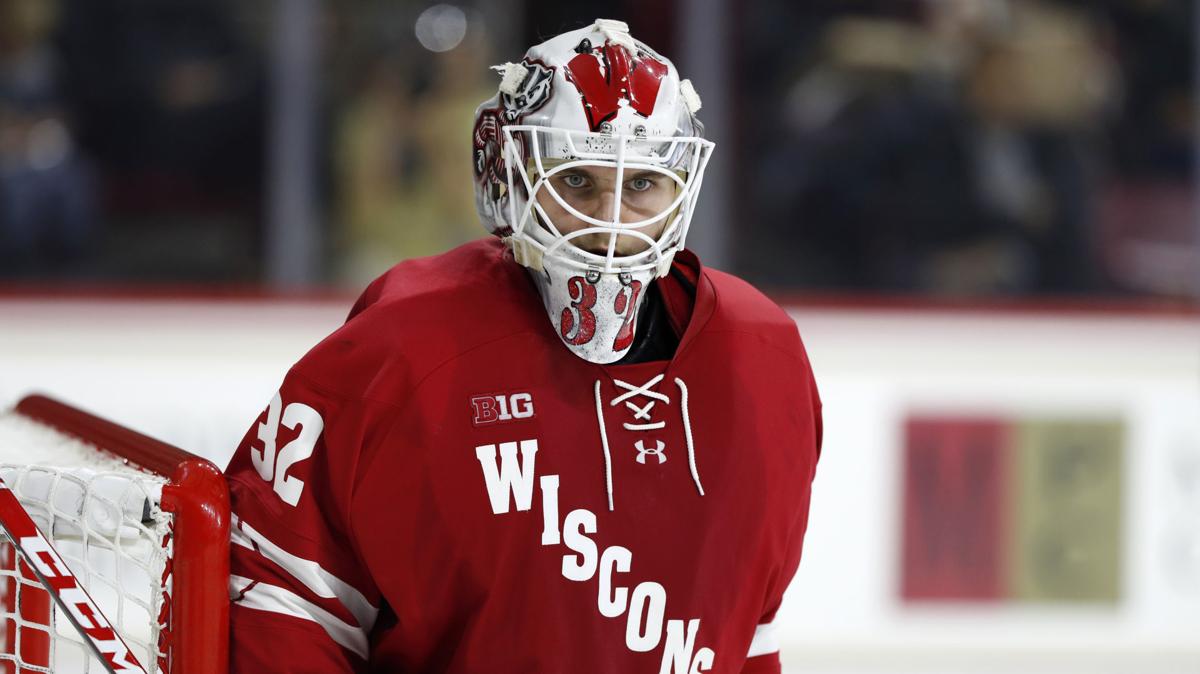 Backstopping the University of Wisconsin men's hockey team to a sweep gave Daniel Lebedeff the Big Ten Conference's weekly first star award.
Lebedeff made 57 saves over a pair of victories against then-No. 3 Minnesota Duluth last Friday and Saturday. The award that was announced Tuesday was the sophomore's first from the league.
He allowed two power-play goals in Friday's 6-2 victory, then made 31 saves for a 3-1 win on Saturday.
The largest one-week climb for the Badgers had been six places late in the 2012-13 season.
You have free articles remaining.
On Monday, Badgers coach Tony Granato noted that Lebedeff strung together good performances on consecutive nights, something that was a challenge last season.
He also said Lebedeff was the best UW player in Monday morning's practice.
"This weekend took a lot out of us energy-wise," Granato said. "And to come back for him and be great in practice today was a sign of his maturity.
"I think, individually, he's understanding that he needs to ask more of himself, and today was an example of it at practice."
Lebedeff and the sixth-ranked Badgers (3-1) host No. 13 Clarkson (2-1-1) in non-conference games at 7 p.m. Friday and Saturday.