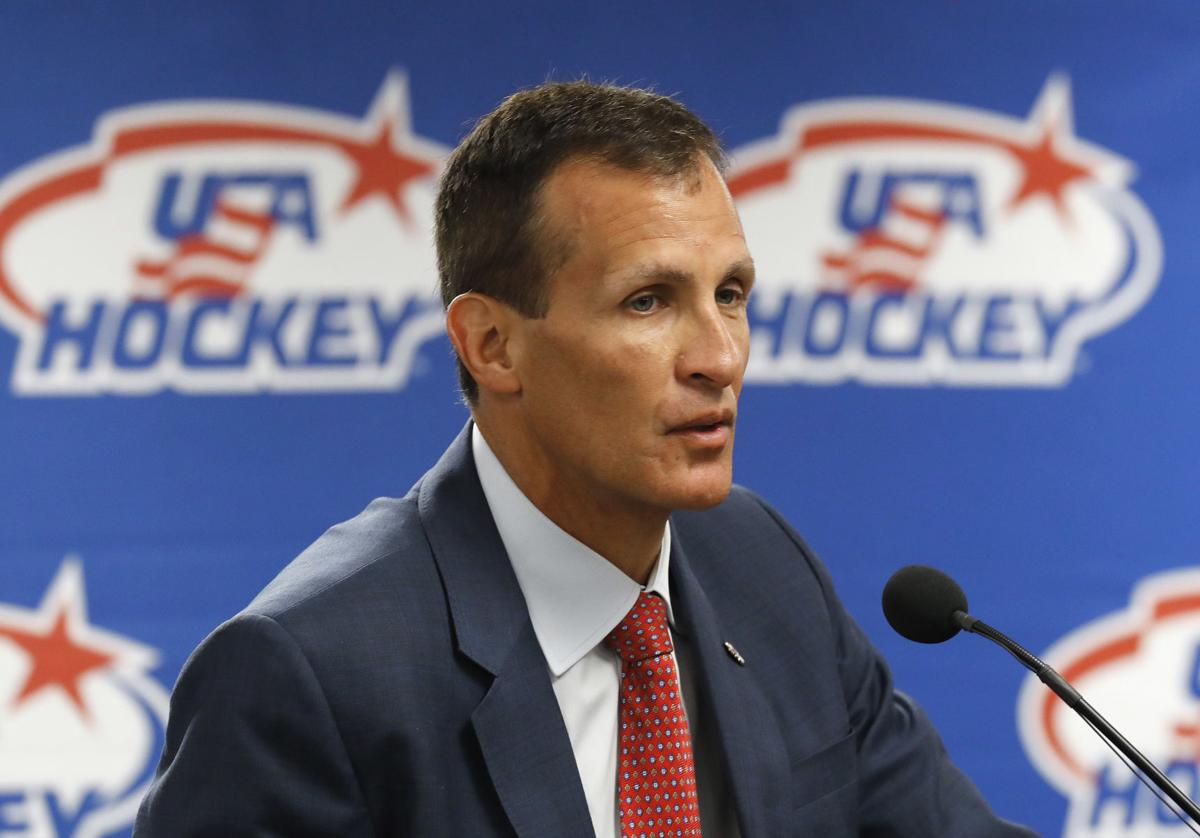 A few years into his tenure as men's hockey coach at Bowling Green, Jerry York took a trip to Lake Placid, New York, to see his friend Steve Reed.
Reed today is one of the intersections for two of the members of the U.S. Hockey Hall of Fame's Class of 2020 but in the early 1980s the Northwood School guidance counselor had a intriguing prospect for York to look at.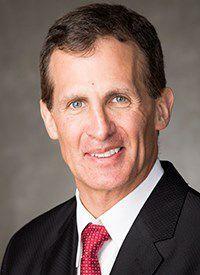 Tony Granato was getting attention from a lot of colleges at that point as one of the top high school seniors in the U.S.
York later visited Granato and his family at their suburban Chicago house and almost left with a commitment — from Don and Natalie Granato, at least.
"When he left, my mom and dad said I want you to play for Jerry York. I think he'd be a great coach to play for," Granato recalled Tuesday.
Said York: "I thought we had him."
That would have been a big turn in history. Granato became the first of three Granato brothers to play for the University of Wisconsin, finishing third on the program's all-time goal-scoring list with 100. He's now entering his fifth season as the Badgers' head coach.
On Monday night, he was revealed as the sixth former Badgers player to be chosen for the U.S. Hockey Hall of Fame.
One thing that Granato's parents forgot when they initially wanted him to play for York at Bowling Green, he said, was that Madison was so close to home.
"So when we had the discussion later on, Jerry was still in the discussion on how wonderful he'd be to play for," Tony Granato said. "But that two-hour trip for them to come up every weekend outweighed the experience of going to Bowling Green."
The call from USA Hockey executive director Pat Kelleher about the induction sent Granato into a reflective mood, thinking about the people and opportunities that sent him on his way toward the honor.
In a sign of how interconnected hockey can be, the other three members of the group with which he'll enter the U.S. Hockey Hall of Fame each have their own places in Granato's story.
York, the all-time leader in NCAA hockey coaching victories, almost had him locked up for Bowling Green. Former North Dakota and Omaha coach Dean Blais coached the U.S. Deutschland Cup team alongside Granato during the 2004 NHL lockout.
Four-time Olympian Jenny Potter got to know Granato while she played with his sister, Cammi, a 2008 selection for the American hockey shrine.
With the Granatos, however, things start with family. Tony Granato emphasized how grateful he is that his parents gave him and his siblings the opportunity to play hockey.
Don Granato Sr. was learning the game while he was coaching it, Tony Granato said, because he understood how much his kids loved it.
"They didn't get to do all the things we did," said Don Granato Jr., who followed Tony Granato to UW in 1987 and later joined his inaugural coaching staff in 2016. "They provided the opportunity for us to go do them and experience such great things.
"For this type of honor and for them to be around and see it and see all the things through Tony's career, that he did things the right way and was respected enough to receive this honor, that was my first thought — how great this is for my mom and dad."
The induction ceremony won't happen until December 2021 because of the COVID-19 pandemic, but it'll be another big affair for the Granato family.
"That's kind of how we've always done it," said Rob Granato, who played for the Badgers from 1992 to 1994. "It's a neat thing when you're always included in everything, whatever we've done."
After he learned of his selection, Tony Granato let his thoughts wander to youth coaches, then to Reed at Northwood and coaches Jeff Sauer and Grant Standbrook at UW. He also recalled Jim Johannson, his former Badgers teammate who picked him to be the 2018 U.S. men's Olympic coach before passing away a month before the Games.
"You don't think of things that you did," Granato said. "You think of the people that were around you that helped you have so much fun in the game of hockey."
The things that he did on the ice, however, started with experiences playing for his country. Granato's playing resume features seven international tournaments for the U.S., including two World Junior Championships, three World Championships, a Canada Cup and the 1988 Olympics.
He scored 264 goals and recorded 535 points in 852 NHL regular-season and playoff games with the New York Rangers, Los Angeles and San Jose over 13 seasons.
That first World Juniors opportunity was in the 1982-83 season when he was a senior at Northwood, being courted by York and others in NCAA hockey.
"It was only a couple years after the 1980 team won (the Olympic gold medal) so I still could hear the USA, USA chants in the arena in Lake Placid as I put my sweater on and got on the ice and was able to represent the United States," Granato said.
He still has that jersey, and he took a look at it after he got the call about his induction.
"That was a special day for me," Granato said.
Photos: Tony Granato through the years
With the Badgers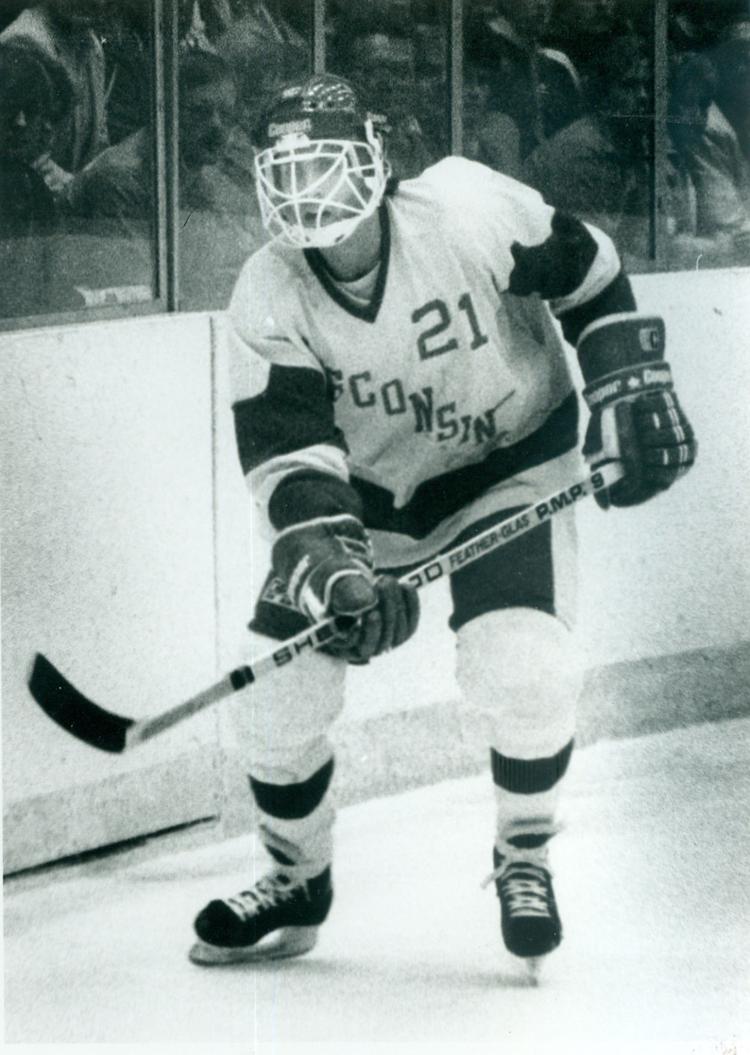 Captain Granato
Senior season
1988 Olympics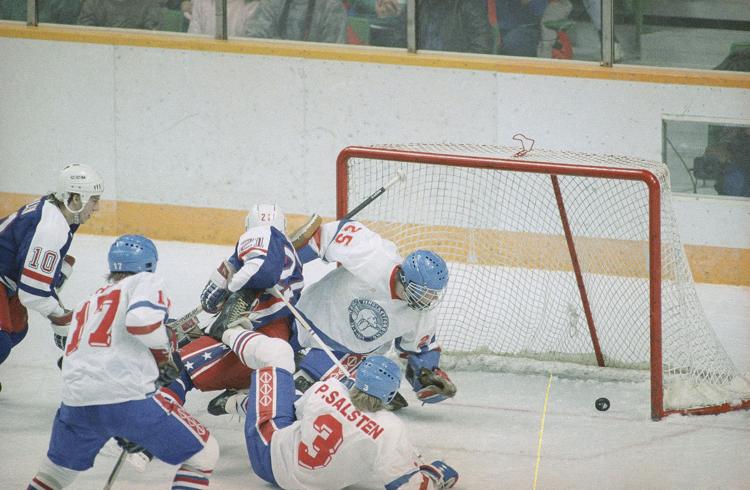 Kings vs. Flames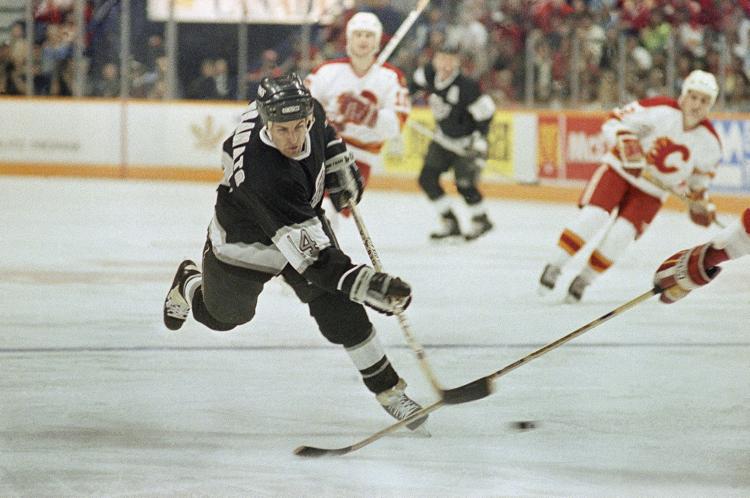 Kings vs. Canucks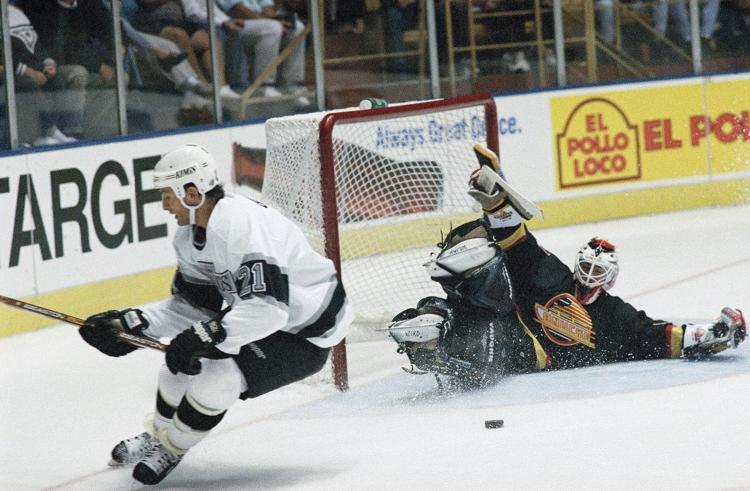 Tony and Gabriella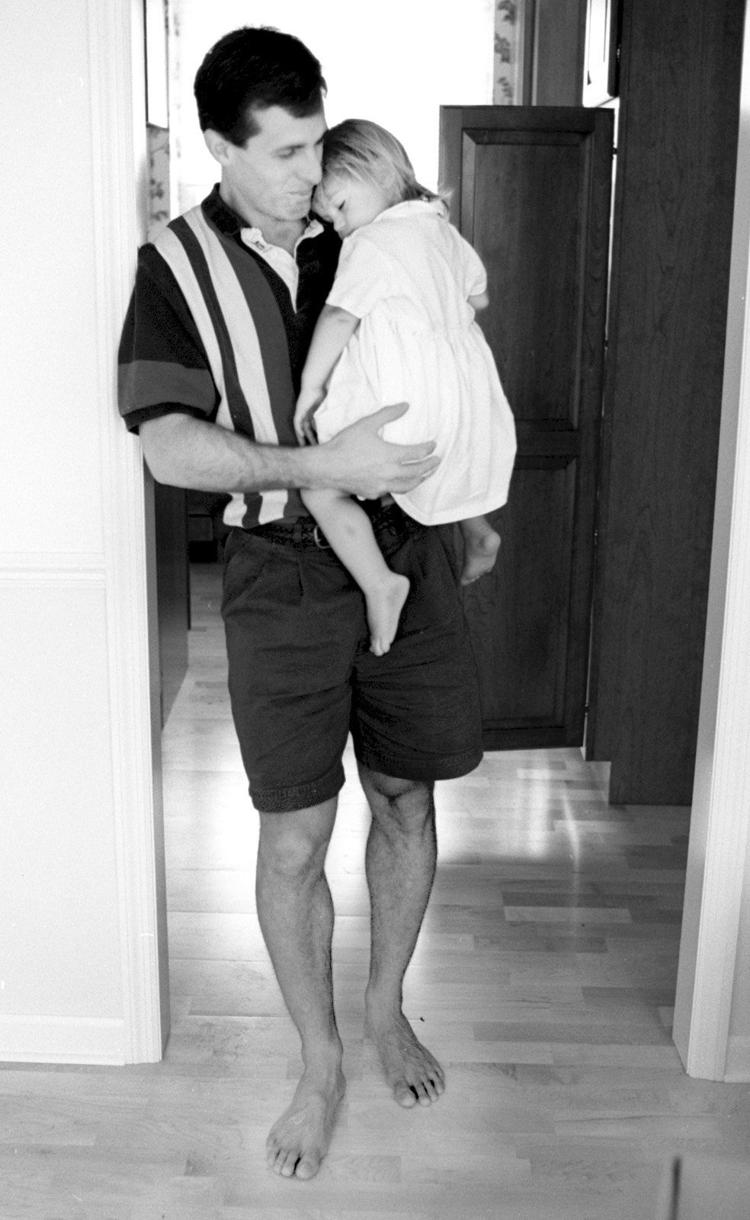 The Granato family, 1996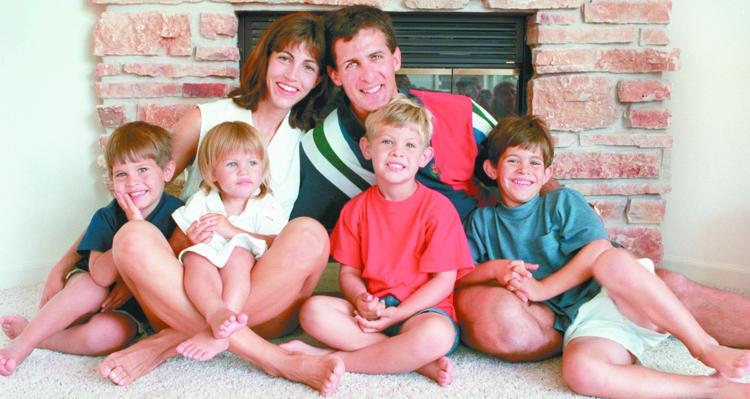 Sharks vs. Ducks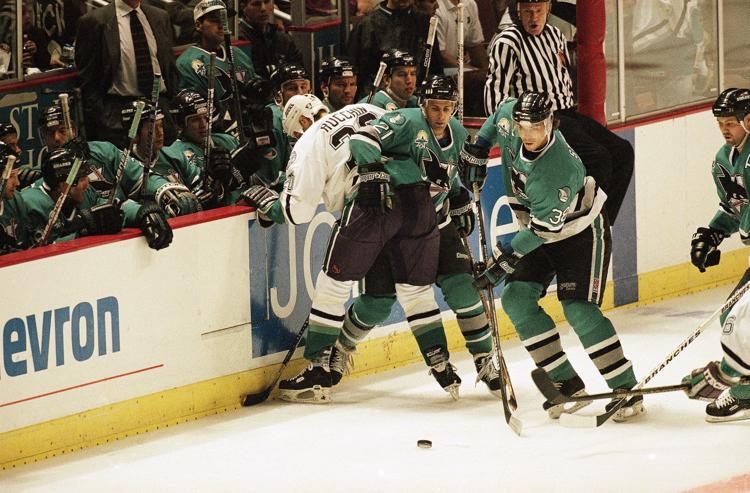 Calling the action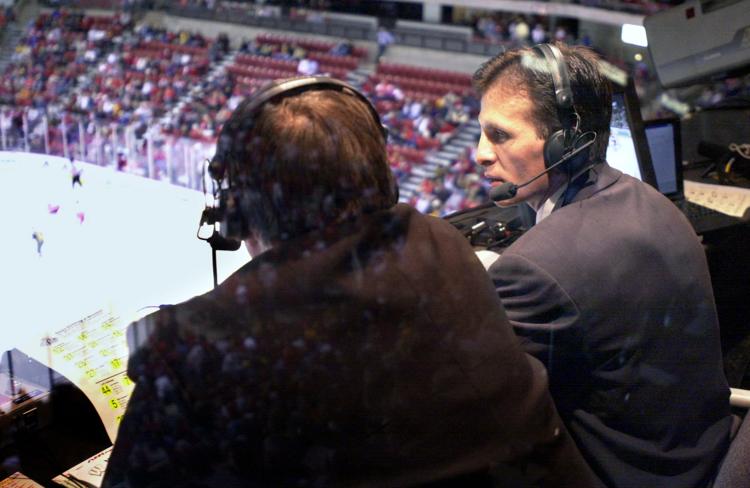 In practice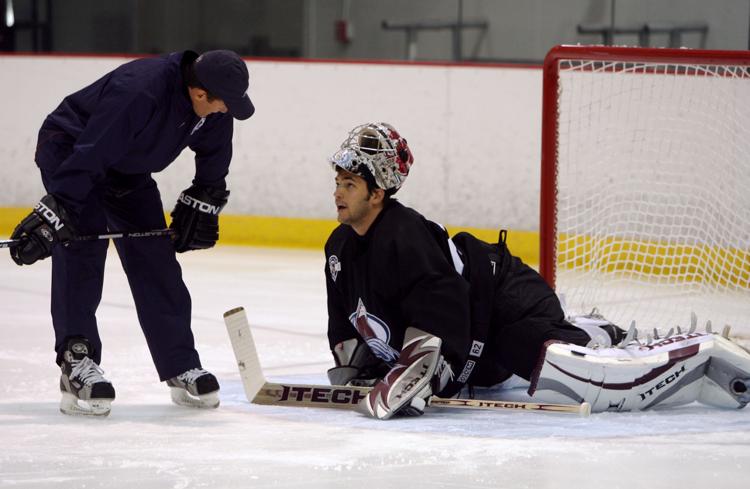 With Joel Quenneville
Arguing with Mike Babcock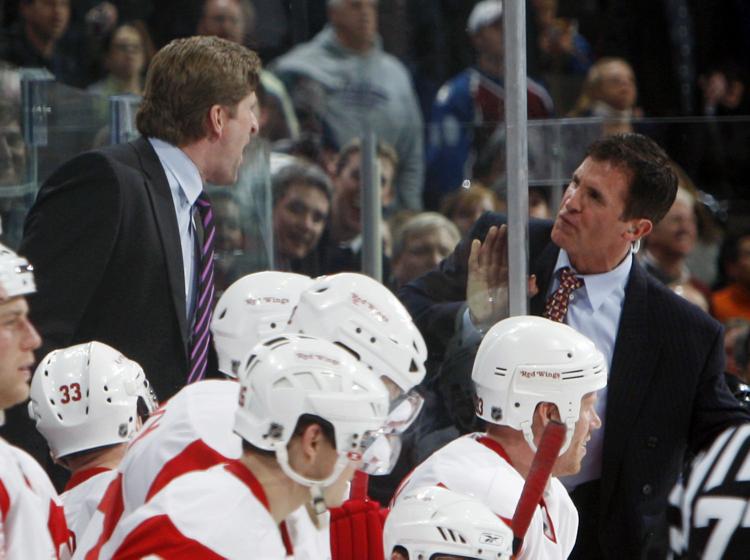 With Francois Giguere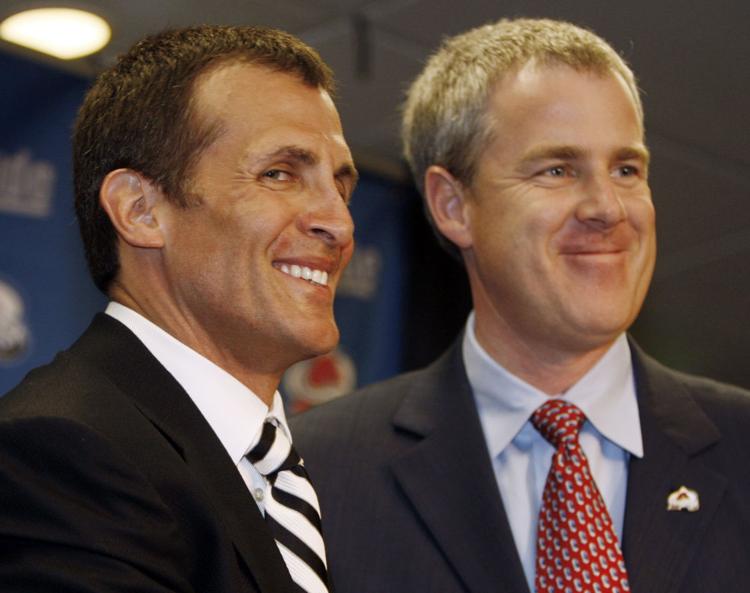 Avalanche vs. Blackhawks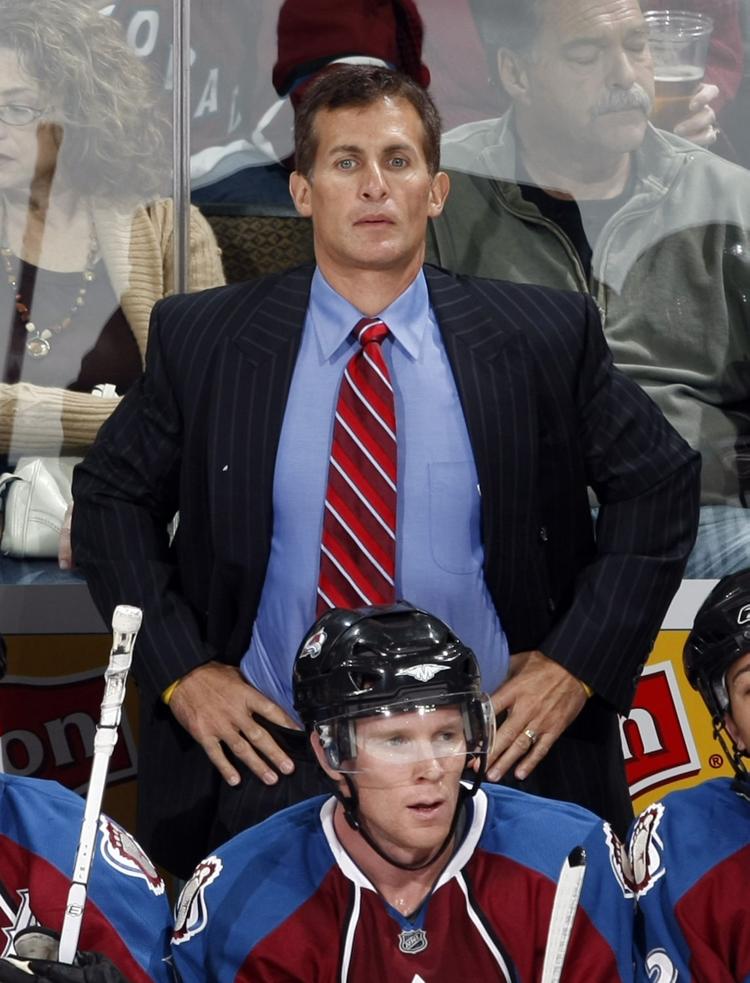 Avalanche vs. Canucks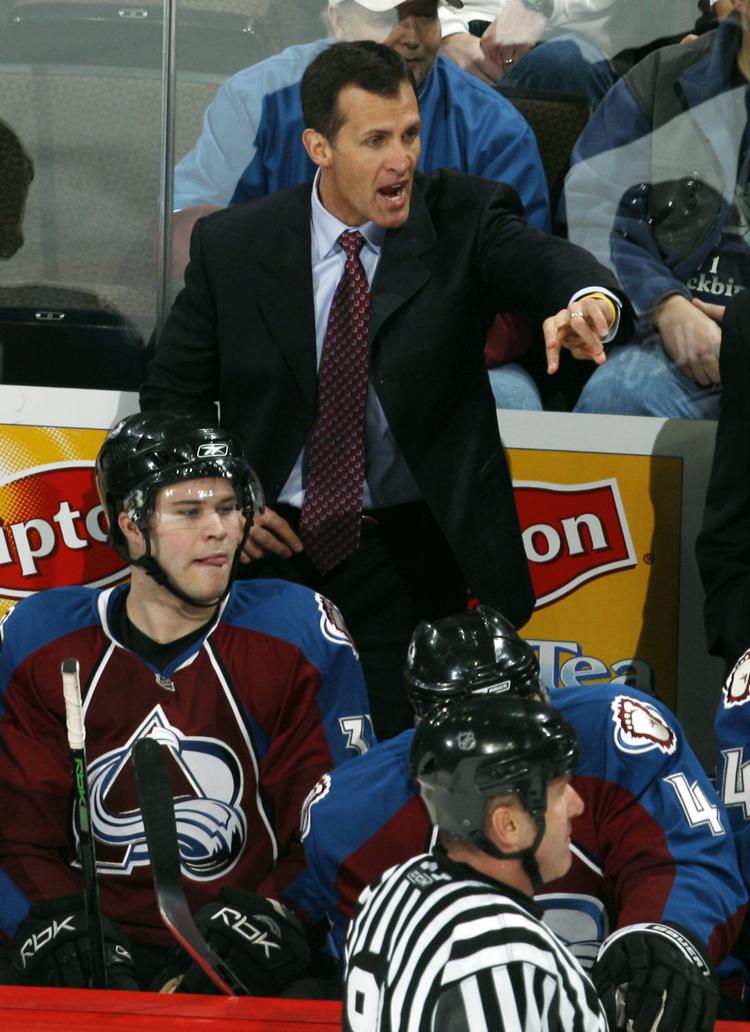 Penguins vs. Blues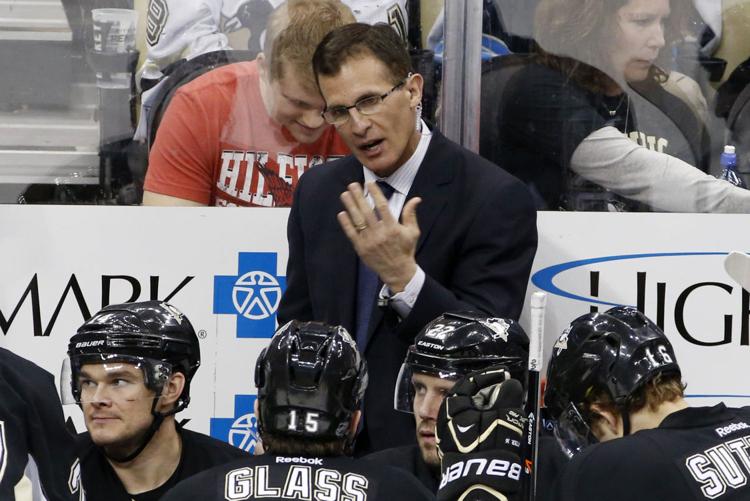 With Sidney Crosby and Dan Bylsma
Arguing with Craig Berube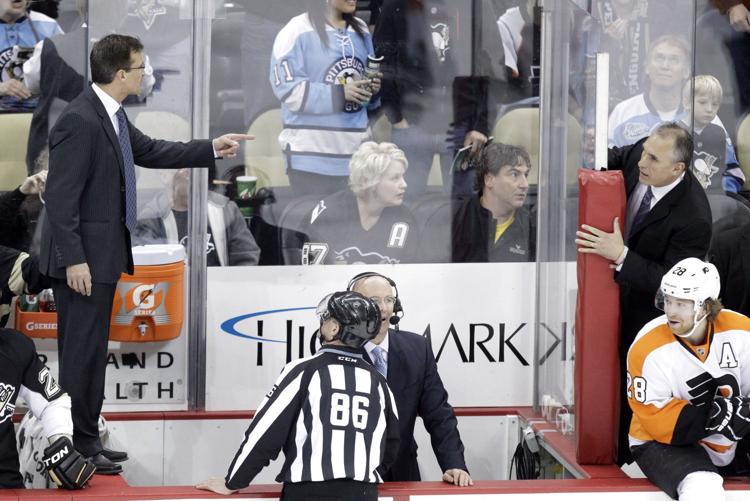 With Mike Babcock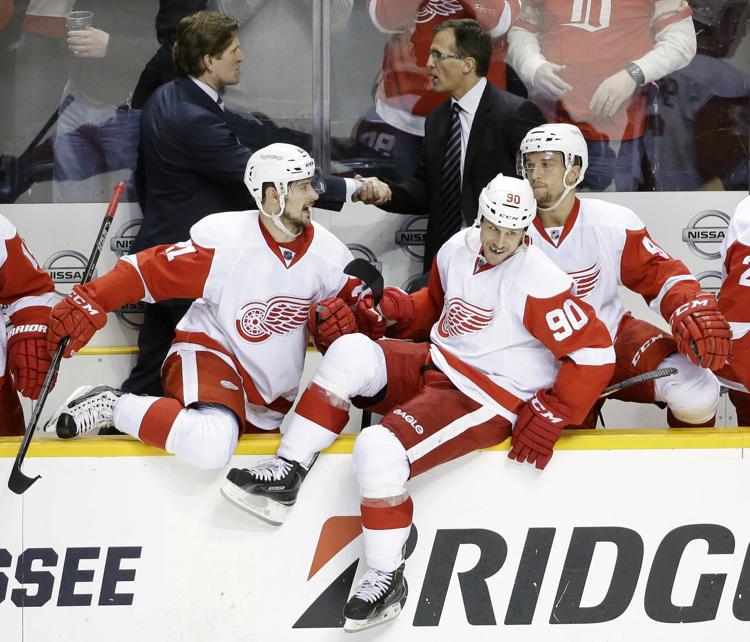 Introduced as Badgers coach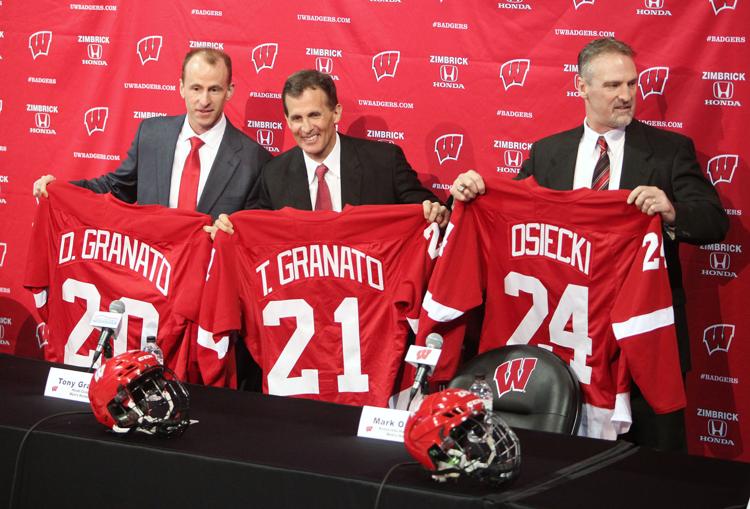 Taking the Kohl Center ice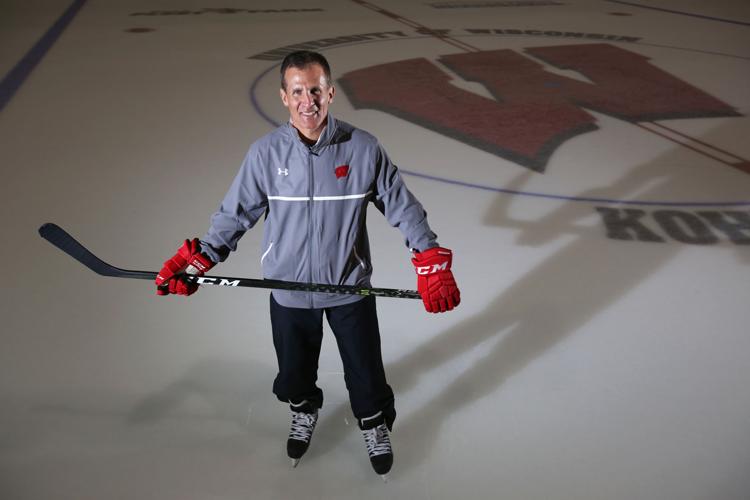 Walking the campus
Entering Bascom Hall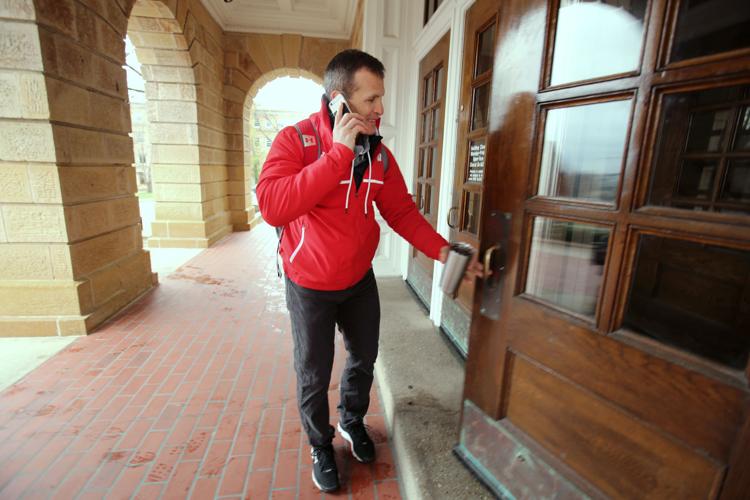 Walking out of class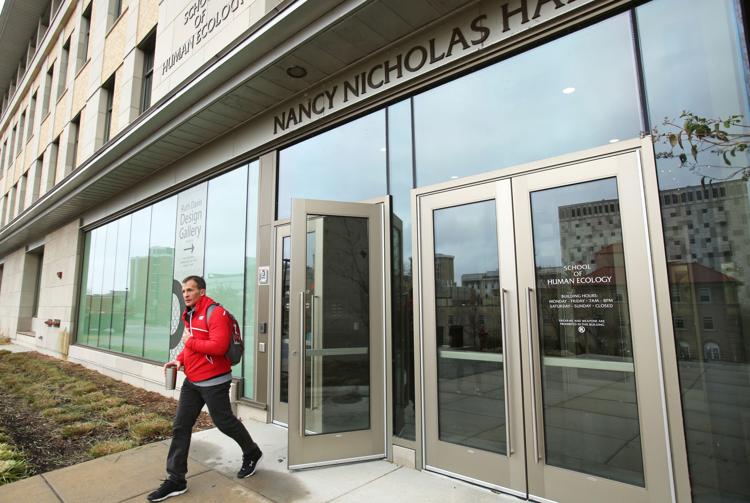 Timeout instructions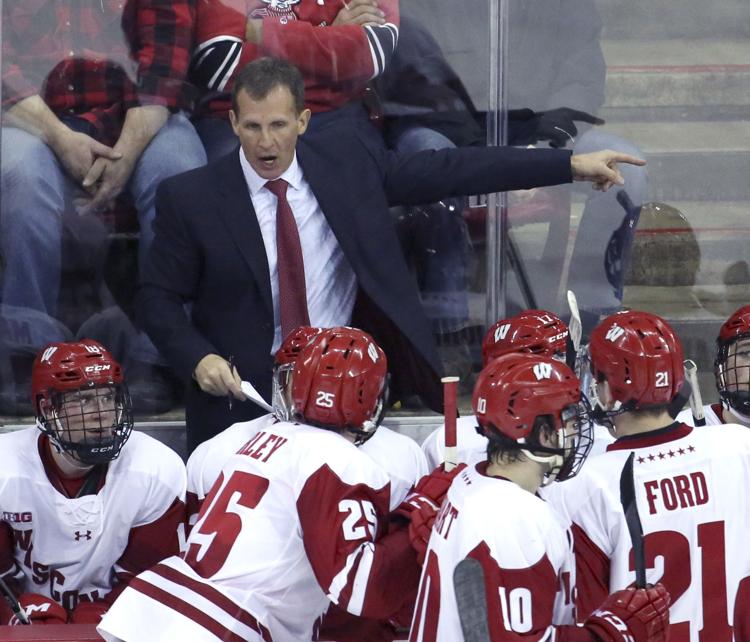 Walking off the ice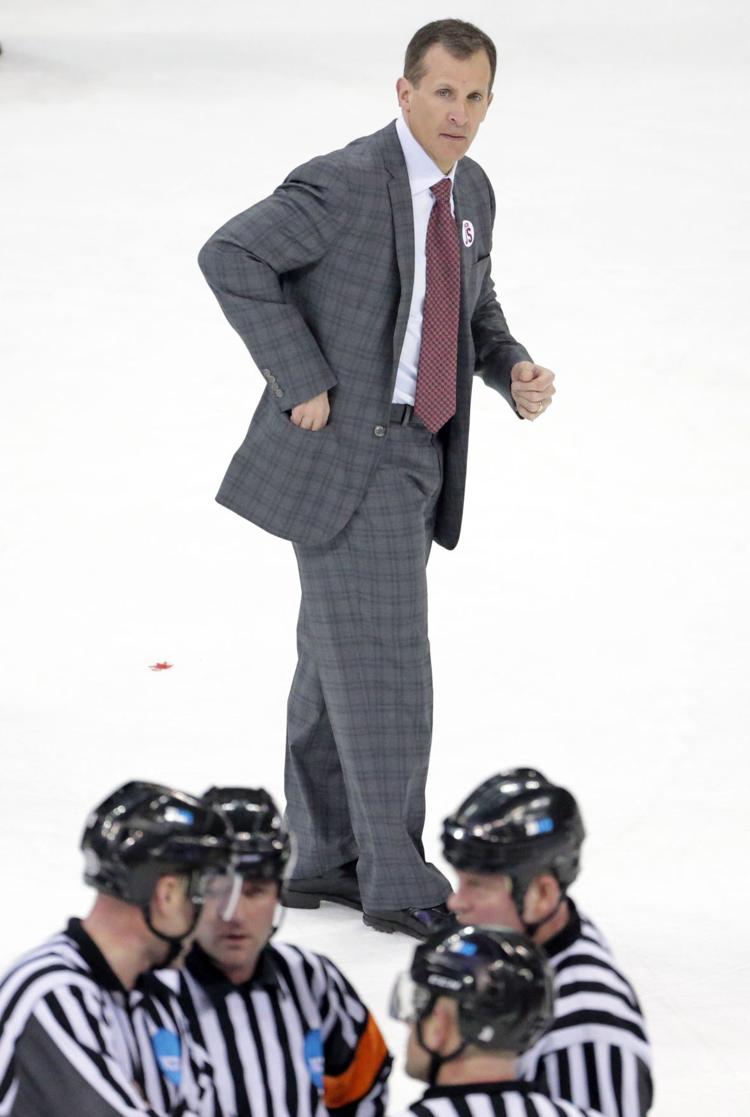 Announced as 2018 U.S. Olympic coach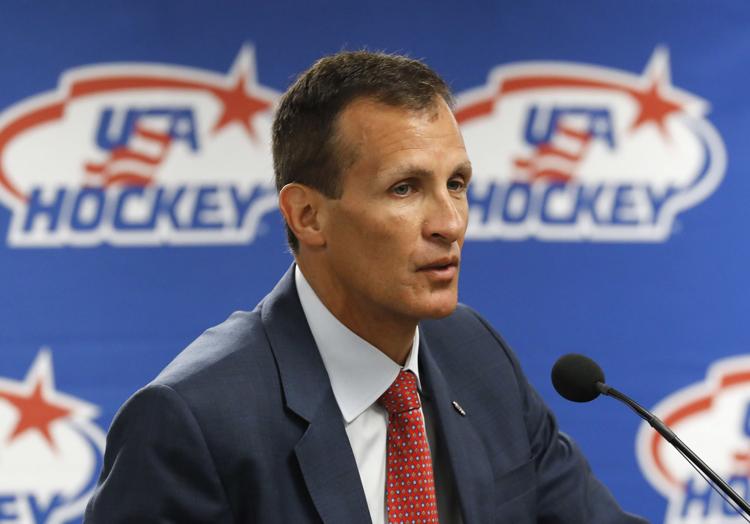 Badgers vs. Penn State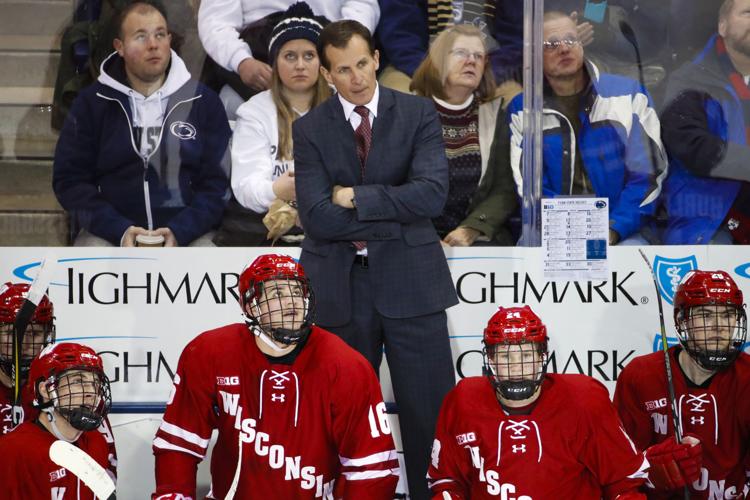 Coaching in Pyeongchang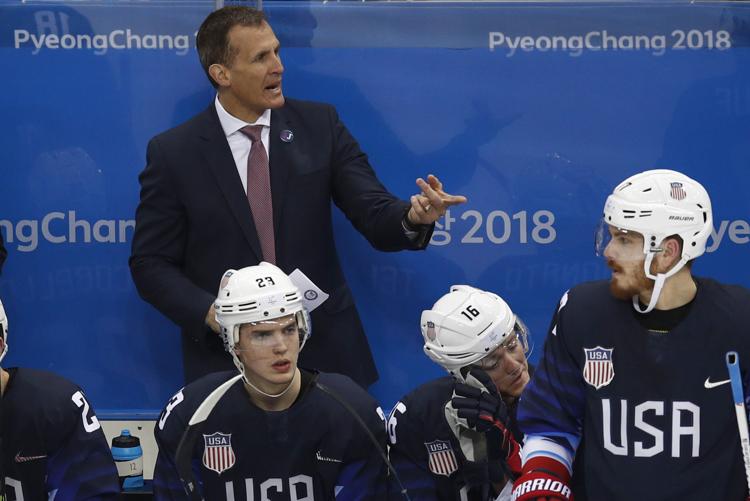 Working with the team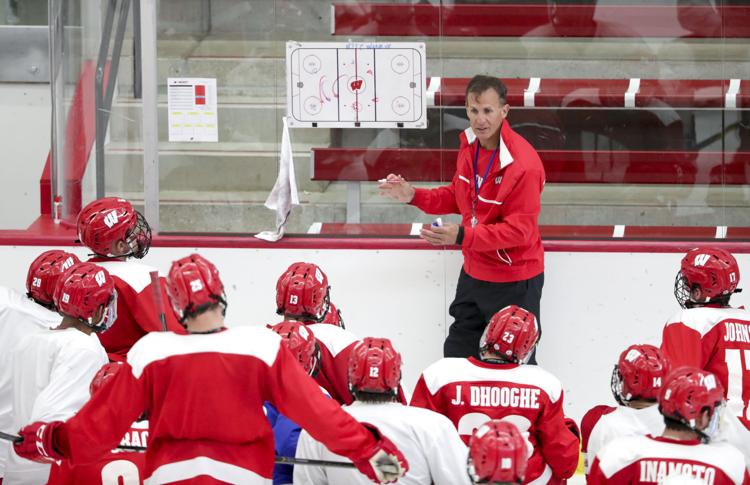 Discussing a drill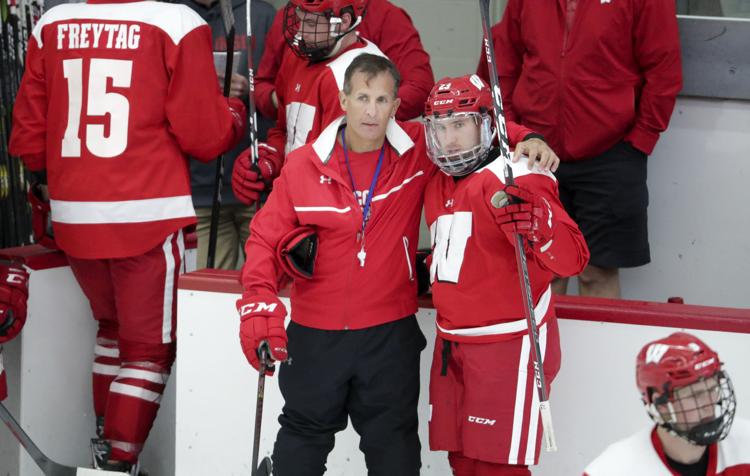 At the white board