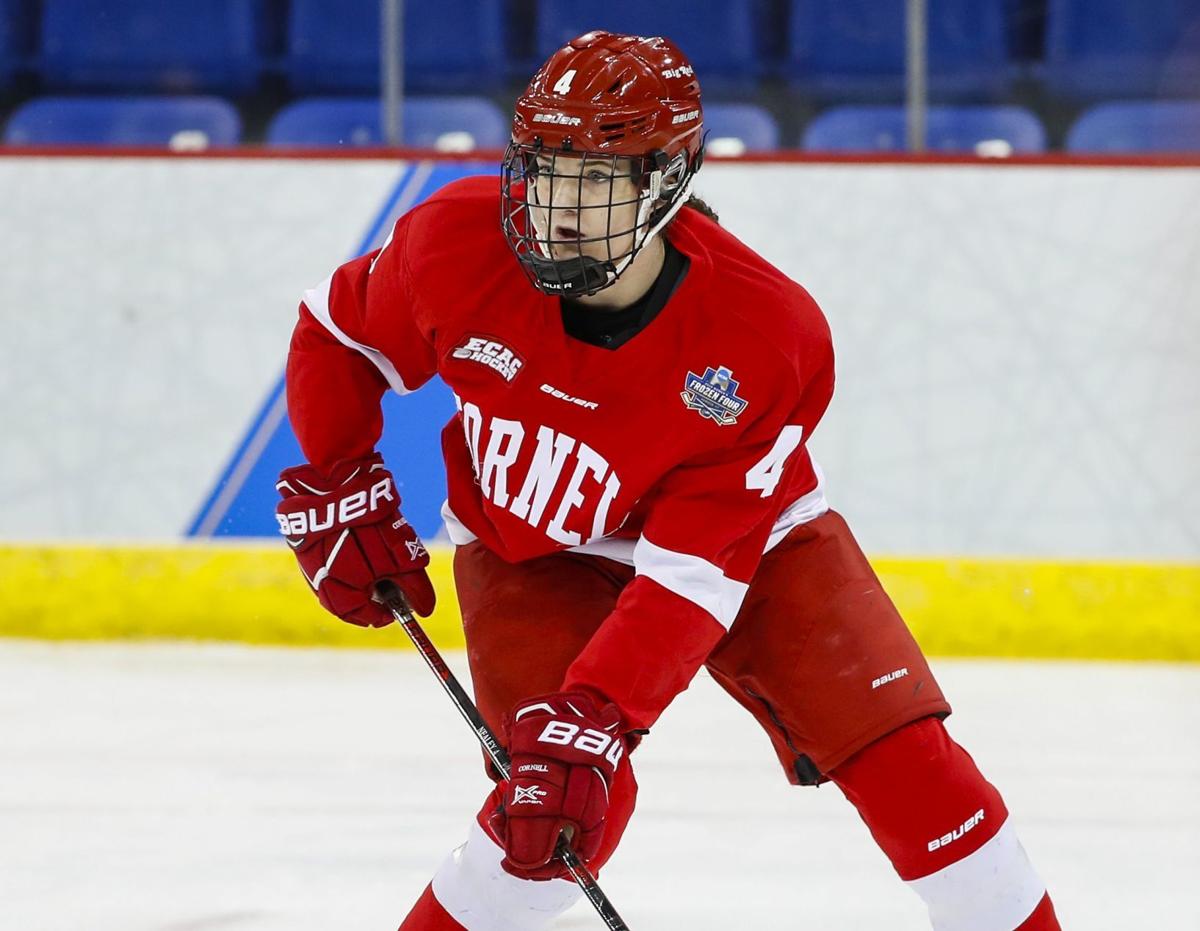 The University of Wisconsin women's hockey team is experiencing both sides of the NCAA transfer portal.
At least one player is set to enter for next season while two of the players who were in the lineup for last month's NCAA championship victory are exploring departures.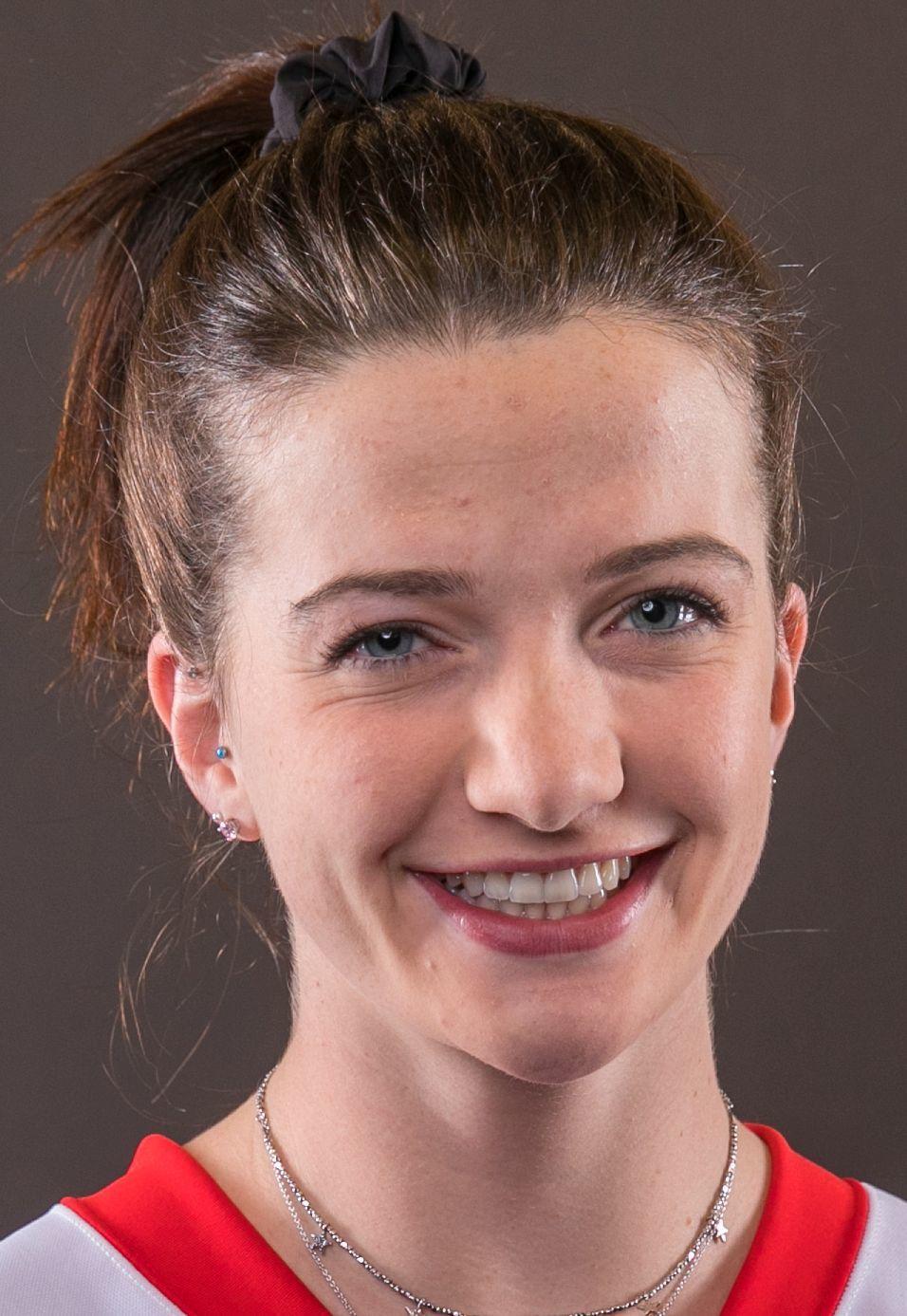 Defender Kendra Nealey, who was born in Madison and played her first three collegiate seasons at Cornell, said she is planning to join the Badgers.
Forward Dara Greig and defender Teagan Grant have put their names into the transfer portal, according to sources.
The moves show the volatility present as teams look toward the 2021-22 season. That isn't unique to UW as potential Olympic-year centralization, seniors returning for a bonus year of eligibility and transfers weigh on the availability of roster spots.
For instance, senior left wing and Western Collegiate Hockey Association player of the year Daryl Watts said she intends to use the extra year of eligibility granted by the NCAA to return to the Badgers. Captain Brette Pettet, a center, has said the same.
But Watts could be called in to compete for the Canadian Olympic team. Right wing Sophie Shirley also is headed to Canada's camp for this year's World Championship, a possible precursor to next year's Olympic team.
Wing Britta Curl and incoming defender Caroline Harvey were named to the U.S. World Championship team Tuesday, putting them in the mix for 2021-22 centralization as well.
UW also signed forwards Marianne Picard and Sarah Wozniewicz as part of next season's freshman class, a group whose small size was at least a bit of an acknowledgement that some seniors were expected to return.
Nealey didn't get to play in the 2020-21 season because the Ivy League paused competition during the pandemic. Cornell doesn't allow graduate students to be part of teams so she looked for another school at which to spend her final season.
The one close to her first home was the one she chose. Nealey grew up in Shorewood Hills and played with the West Madison Polar Caps, the Wisconsin Ice Spirit and the Madison Capitols before her family moved to Chicago when she was 13. Her parents recently moved back to Fitchburg.
"It'll be really nice to be closer to home and closer to them," Nealey said. "It's kind of wild how it comes full circle."
Nealey, a self-described stay-at-home defender, said she's excited to see how she can develop in a UW system that features offensive players on the blue line.
She takes pride in blocking shots and making good breakout passes instead of racking up points.
Nealey said she heard from schools in every Division I women's conference after putting her name in the transfer portal last year while the Ivy League was still weighing its plan for the season. She didn't want to join an ECAC Hockey team to avoid having to play against her former Cornell teammates unless it's in the NCAA tournament.
A major part of her decision to join the Badgers was academics. She's majoring in neurobiology at Cornell and is interested in UW-Madison's year-long master's degree program in applied drug development.
"That's really what brought me to Wisconsin, a high-caliber hockey program, a really welcoming coaching staff and players and a chance to get a master's in the field that I'm really interested in," Nealey said.
NCAA rules prohibit Badgers coach Mark Johnson from talking about Nealey until her transfer is official. Through a spokesperson, he declined comment on Greig and Grant deciding to put their names in the transfer portal after two seasons with UW.
They both played in all 21 games this season for the Badgers but in limited-minute roles. Greig was a wing on the fourth line and Grant was on the third defensive pairing.
Greig had two goals and five points as a sophomore, scoring in 5-0 victories against Ohio State and Minnesota. Grant recorded one assist and was plus-9.
Jesse DeVito, who played in only seven games over three seasons, left the team late in the season. The forward from New Jersey last skated for the Badgers on Feb. 8, 2020.
Look back on State Journal coverage of Badgers women's hockey games in the 2020-21 season
Read stories from University of Wisconsin women's hockey games in the 2020-21 season.