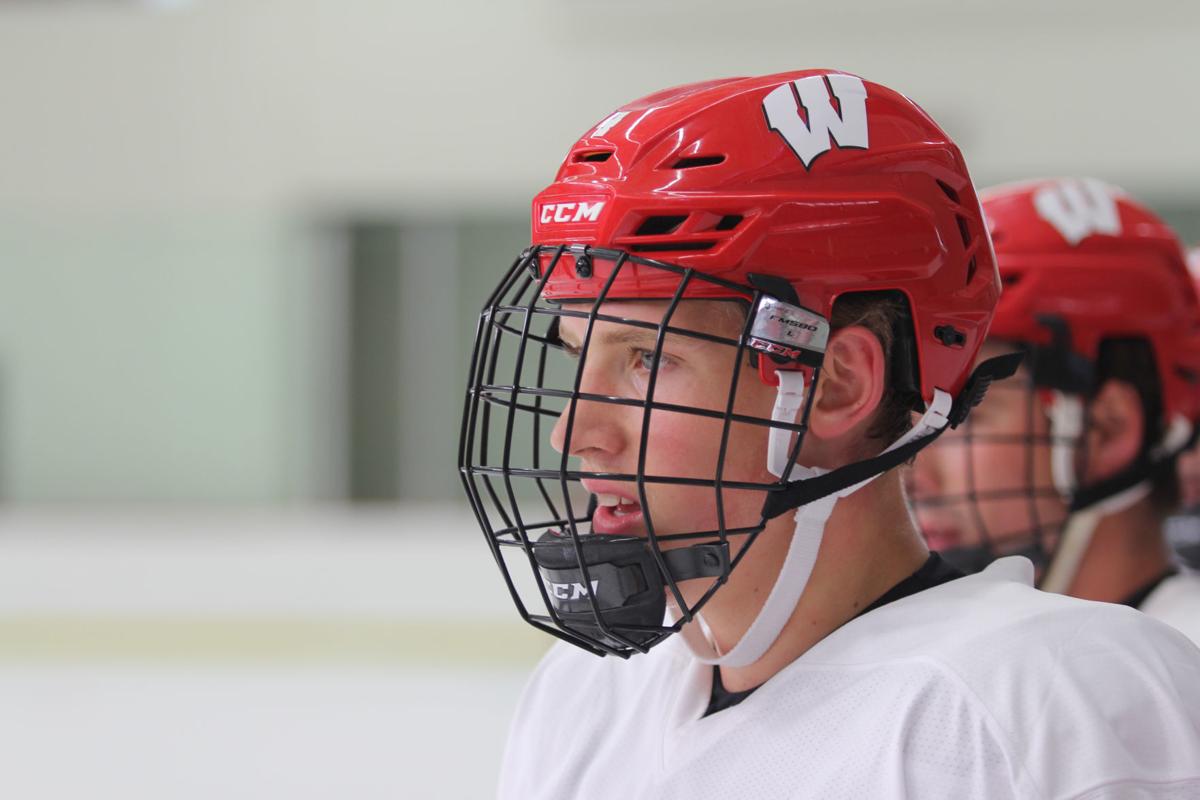 Whenever a question arises about handling the rigors of being in the draft-year spotlight, Dylan Holloway doesn't have to go far for an answer.
That's one benefit of having the No. 5 overall pick in the 2019 NHL draft as your dorm roommate and having two other first-round selections as University of Wisconsin men's hockey teammates.
The Badgers matched Holloway with Alex Turcotte, who last year went through the poking and prodding that Holloway will experience in the next 10 months leading up to the 2020 draft.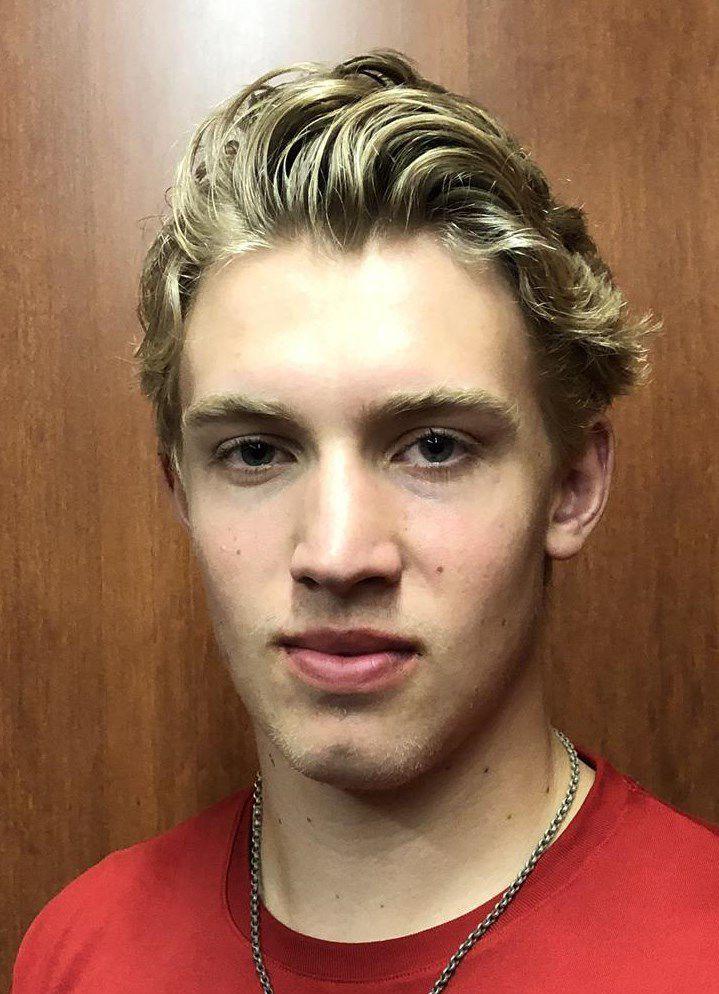 "I pick his brain quite a bit about the draft and the whole process," Holloway said. "He's really helpful."
Holloway is projected to follow the path set by Turcotte, fellow Badgers freshman forward Cole Caufield and sophomore defenseman K'Andre Miller as a first-round choice next year.
They all can tell him that he'll be studied from many angles and be the subject of various degrees of speculation via traditional and social media leading up to the draft.
For Holloway, this season of intense scouting starts Friday when the Badgers play the first of two exhibition games against the University of British Columbia in Vancouver.
Thunderbirds officials said they have been fielding calls in recent weeks from NHL Central Scouting and individual teams about the opportunity for an in-person evaluation. There isn't much else on the scouting calendar over Labor Day weekend.
"I know there's going to be eyes everywhere, every rink I play in," said Holloway, who'll play his first game in a Badgers uniform before he turns 18 in September. "But I just try not to think about it. If you think about it, it adds extra pressure on you."
The 15-year-old was considering signing with a major junior team until his dad advised to hold off.
So far, Holloway's questions for Turcotte have been more about the tail end of the process — draft day itself. But having the resource to guide him through the year-long examination is valuable, Holloway said.
Turcotte, who became the third UW player ever picked in the top five when he was selected by the Los Angeles Kings in June, is passing along the advice that he received a year ago: Stay calm, don't worry about what people are saying about you on social media and don't get distracted by rankings.
"Just work as hard as you can. That's all you can control," Turcotte said. "All that outside noise, it's kind of garbage.
"I'm definitely going to try to help him out this year. ... I'll try to keep him level-headed. He's a really smart kid, though. He has it figured out pretty well, so he should be fine."
Holloway's birthdate was eight days after the cutoff to be in the 2019 draft class with UW classmates Turcotte, Caufield, Ryder Donovan and Owen Lindmark, so he's among the smaller group of high-end players who'll play their first year of college before being selected.
The NCAA allows teams to take a foreign trip for exhibition games once every four years, and the Badgers men's hockey team will play twice against the University of British Columbia in Vancouver over Labor Day weekend.
The Badgers aren't unfamiliar with that track: Dany Heatley and Luke Kunin both returned for a second year with the team after being picked in the first round in 2000 and 2016, respectively.
The numbers are purely speculation but identify that Holloway is a coveted player with a bright future as he begins his college career.
"He plays the game like an NHL player right now," Badgers coach Tony Granato said. "He's not going to shy away. He's got great wide speed. He knows how to protect the puck. He wants to compete. He wants to battle. And he's big and strong enough to be able to do it."
Holloway, 6-foot-1 and 192 pounds, was Canada's junior player of the year after he scored 49 goals and 101 points in 64 games last season for the Alberta Junior Hockey League's Okotoks Oilers.
He bookended the campaign by playing for Hockey Canada, first at the Hlinka Gretzky Cup, then the Under-18 World Championship.
Now, he's headed back north of the border to get his college career started, at least in exhibition form. It's a big deal for Holloway, from Bragg Creek, Alberta, and his family: His parents, brother and grandparents are planning to attend.
"It's going to be a great weekend," Holloway said. "To play my first two college games in Canada is pretty special, so I'm really looking forward to this."