What already was shaping up to be a memorable weekend for Sawyer Scholl got that much better Friday.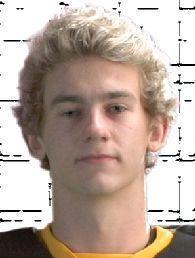 On Saturday, Scholl's Green Bay Gamblers are due to play the first game of their United States Hockey League season as the 18-year-old forward enters junior hockey.
A day before, Scholl made an oral commitment to play for the University of Wisconsin, likely starting in the fall of 2022.
"It's crazy," Scholl said. "You really can't put it into words. There's so many emotions running through your body. I'm just so thankful for everyone, everything that's ever happened to me."
Scholl played the last three seasons for Green Bay Notre Dame after his freshman year at Medford and jumped at the Badgers' offer this week.
"I can't picture a better school to offer me," he said.
He scored 48 points in 27 regular-season and playoff games for Notre Dame last season, earning a spot on the Wisconsin Hockey Coaches Association all-state first team.
Listed at 6-foot-2 and 181 pounds, Scholl has time to develop in the USHL. He can play a physical game below the faceoff circles, Notre Dame coach Cory McCracken said, and is adept at making plays out of puck recoveries.
Scholl said his game took off under McCracken at Notre Dame.
"He's 100% the biggest influence and reason why I'm at the spot where I am today," Scholl said.
Scholl gives the Badgers' five forwards from the 2002 birth year on their list of recruits. The others are Luke Levandowski, Brayden Morrison, Isaac Novak and Jack Horbach.
Committing to the Badgers was the realization of a dream, Scholl said.
"I think my game's really grown the past few years and opportunities started opening up," he said. "And this is one that I couldn't deny."
---
Wisconsin Badgers men's hockey recruiting tracker
As players give oral commitments to the University of Wisconsin men's hockey team, we'll add them here with their stats.
Players are listed in the order in which they committed.