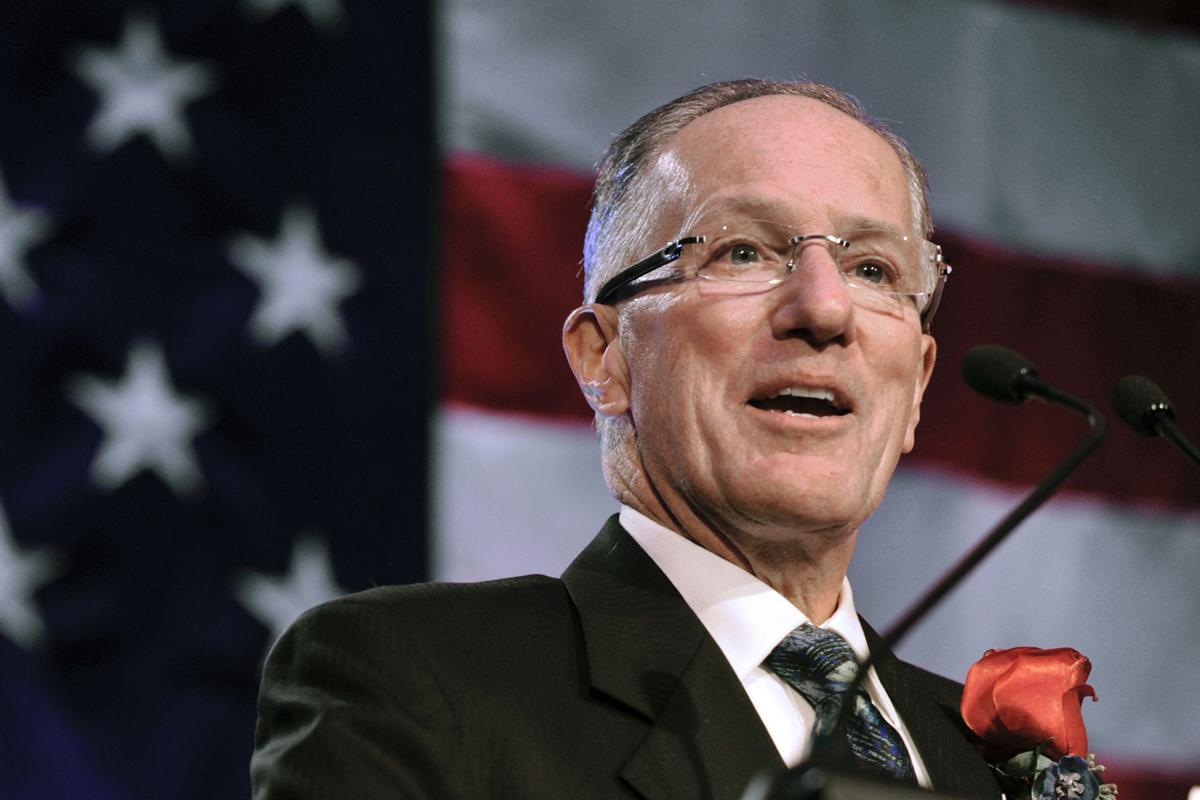 It was a big deal when Boston College came to the Kohl Center in 2006 to play the University of Wisconsin men's hockey team in a rematch of the NCAA championship game from six months earlier.
It was a bigger deal because Mike Emrick was in the TV booth.
Emrick, who on Monday announced his retirement from a Hall of Fame play-by-play career, called more than 3,750 pro and Olympic hockey games. His enthusiasm for the game carried through his broadcasts, and he became known for a large vocabulary that he sprinkled through a quick-moving game.
His one Badgers game at the Kohl Center was Oct. 27, 2006, when Boston College won 3-0 in front of an announced crowd of 13,611 in a game broadcast by CSTV. The network later became the CBS College Sports Network and then CBS Sports Network.
After 3,750+ Professional and Olympic hockey games, 100 different verbs used to describe a pass or shot, and 22 Stanley Cup Finals, the legendary Mike "Doc" Emrick has announced his retirement from broadcasting.

From hockey fans around the world, we say #ThankYouDoc! pic.twitter.com/Pt27Dp63TW

— #ThankYouDoc (@NHLonNBCSports) October 19, 2020
Emrick was slated to work three college games alongside Dave Starman for CSTV in the 2006-07 season, starting with the game at UW. He had done more in previous seasons, including during the NHL lockout, and said he wanted to keep the relationship going because it gave him an early look at player in the college-to-NHL pipeline.
Here's what I wrote about Emrick's appearance in a blog post ahead of the 2006 series:
---
Mike Emrick, the veteran NHL play-by-play announcer who will call Friday's game on CSTV, is a big fan of the college atmosphere.
"So many times we try to artificially jack up crowds with 'Seinfeld' episodes put on big electronic boards and music at ear-splitting (volume), and you go into Yost (Arena at Michigan) or you go into Boston College or you go to BU or you go to Wisconsin, I'm sure, with Mike Leckrone, and they just play the song.
"I was doing Michigan State and Michigan over in East Lansing and both of the bands were playing, and I thought, I'm almost ready to enroll in vet school over here. It's enough to make you go out and enlist and sign up for a class because it's a part of the spirit and the atmosphere that I think is something that often gets lost in the pro ranks just because we have marketing departments that try to deal with all of these things instead of just relying on the loyalty that schools have built up over the years."
It was interesting to hear Emrick reference Leckrone, the UW band director.
When Emrick was a freshman at Butler University in 1964, he joined the marching band as a clarinet player. But a few days into the semester, he had an opportunity to be involved in radio broadcasts of the school's football games and had to go to the director to tell him he was dropping out of the band.
That director? Mike Leckrone.
It also seems that Emrick's father had a music store in Wabash, Ind., at which Leckrone's father, Harold, was an instrument repairman and music teacher. Emrick said Harold Leckrone taught him how to play piano but that didn't much help.
With multiple Emmy awards for his broadcasting, it seems Emrick made the right career choice.
Be the first to know
Get local news delivered to your inbox!