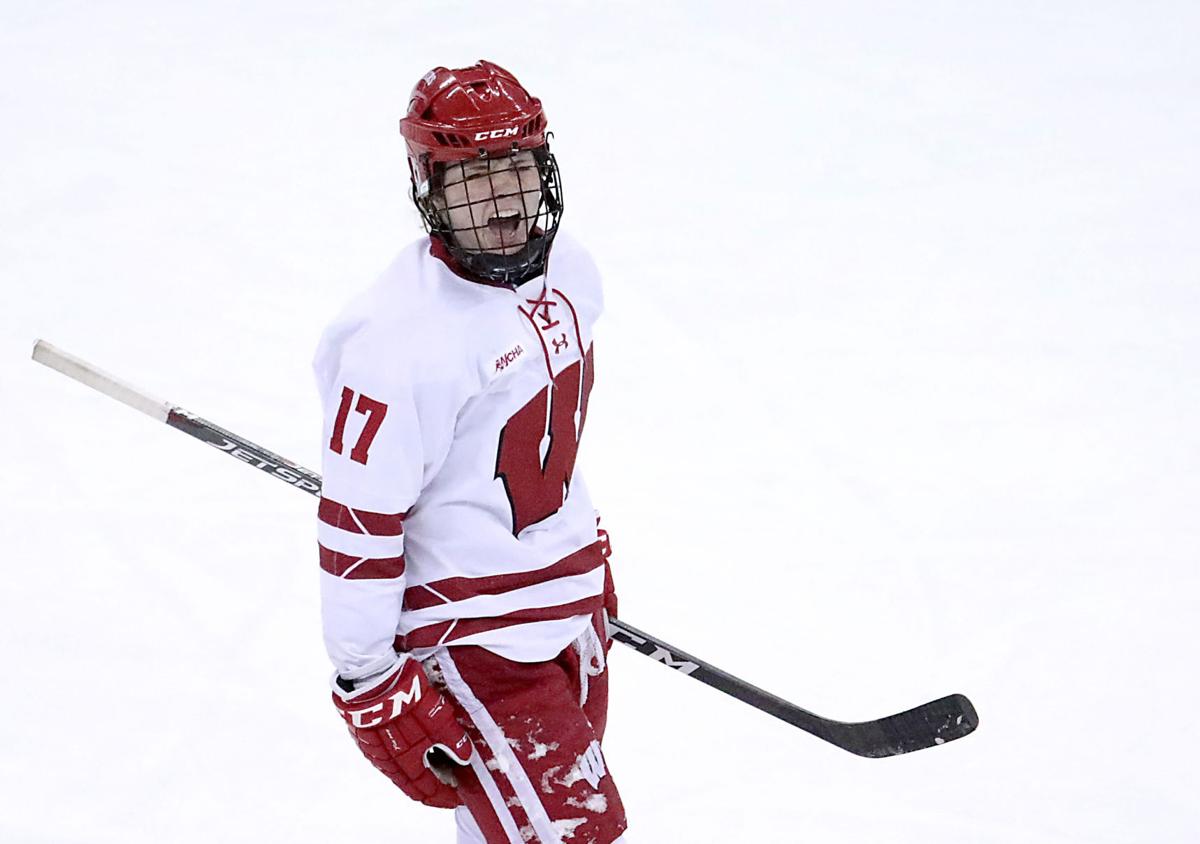 Four players who could have been part of the University of Wisconsin women's hockey team's chase of a third straight NCAA championship this season will instead seek a spot on the U.S. Olympic team.
Forwards Britta Curl and Lacey Eden and defenders Natalie Buchbinder and Caroline Harvey were announced Friday as being among 27 players picked for the USA Hockey residency program that will begin in October.
In all, eight current or former Badgers players are in the group, tied with Minnesota for the most. Goaltender Alex Cavallini and forwards Brianna Decker, Hilary Knight and Abby Roque were the UW alums picked for the residency program that will be based in Blaine, Minnesota.
The selection of Curl, Eden, Buchbinder and Harvey gives some more clarity to how the two-time defending NCAA champion's roster will look when the season begins in September. Decisions for some of last year's seniors who could use an extra year of eligibility, however, haven't been finalized.
Leading forward and 2021 NCAA championship game overtime goal-scorer Daryl Watts wasn't selected for Canada's Olympic centralization and said she's planning to return to UW for 2021-22. Center Brette Pettet and goaltender Kennedy Blair also said they intend to be back with the Badgers.
Not having Curl and Eden will take some punch out of the UW lineup. Curl has 45 goals in 98 career games in three seasons for the Badgers and has been part of the top two lines consistently.
Eden burst onto the scene in January after joining the team for the second semester; she was originally planning to play at Princeton but the Tigers didn't have a season because of the COVID-19 pandemic.
She was fourth on the team with eight goals despite playing in only 15 of 21 games. Her overtime score against Ohio State on March 7 won the Western Collegiate Hockey Association playoff championship.
UW is still scheduled to have seven defensemen on the roster despite losing Buchbinder, a fifth-year senior, and 18-year-old incoming freshman Harvey, the youngest player picked for U.S. residency. That's if Grace Bowlby returns for a fifth season.
Cavallini, Decker and Knight were on the 2018 U.S. Olympic team that won the gold medal. Roque finished her Badgers career in 2020 and has impressed in international play.
Madison native and 2018 Olympian Amanda Kessel also was selected for the residency program, which includes seven players who were in NCAA hockey last season.
USA Hockey said it will pick 25 of the 27 centralized players for the World Championship that was rescheduled for Aug. 21-30 in Calgary, Alberta.
A final 23-player Olympic roster is expected to be named in late December or early January.
Look back on State Journal coverage of Badgers women's hockey games in the 2020-21 season
Read stories from University of Wisconsin women's hockey games in the 2020-21 season.