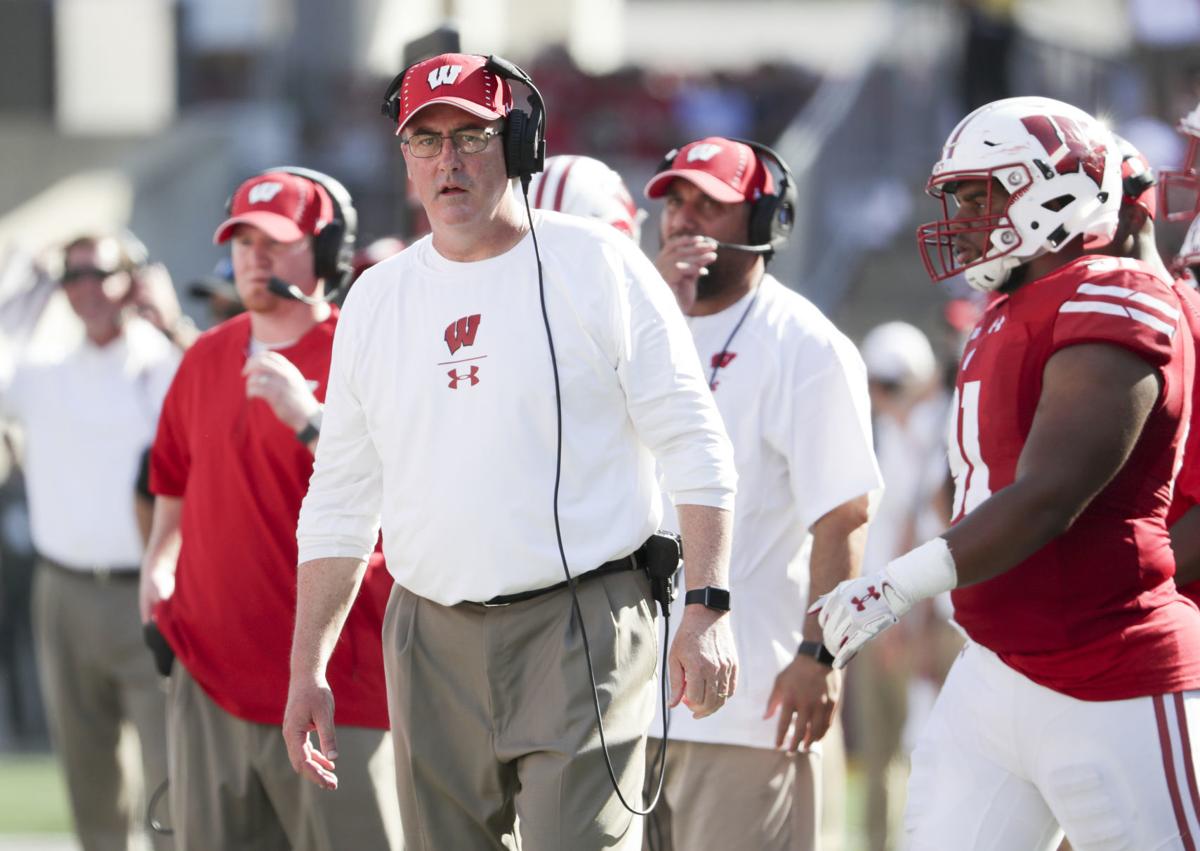 In a game of personnel change, the element of consistency that the University of Wisconsin football team features on the sideline in 2019 is noteworthy.
For the first time in 10 years, the Badgers have the same coaching staff as they did the season before. Coach Paul Chryst has the same 10 assistants as he did in 2018.
They're seeing it as a chance to build without having to make introductions or allow players to adjust to a new coach's terminology.
But a 2018 season that didn't live up to expectations is still sitting out there as a reminder that there's more the coaching staff can get done.
"I like the group. I appreciate who they are as people and I think that they're really good coaches," Chryst said. "But we've got to find a way to coach better, and that's every one of us."
The last time UW didn't change any assistant coaches in the offseason was between 2008 and 2009, Bret Bielema's second and third seasons as coach.
UW, an ugly 6-6 in the regular season in 2008, improved to 9-3 in 2009 with the coaching stability. A 7-5 regular season in 2018 was similarly unsightly for the Badgers, who again have all of their coaching pieces back.
"I think it's probably something that's positive, especially for the players that don't have to adapt to somebody different," special teams coach Chris Haering said. "As a coaching staff, I think it always helps to have some consistency, too, just so we can play off each other's strengths and weaknesses."
In the offseason, Chryst stressed to his assistants that they needed to pull their weight in their coaching area, offensive coordinator and offensive line coach Joe Rudolph said.
Leading up to the start of fall camp, State Journal beat writer Jason Galloway broke down the University of Wisconsin's top five position batt…
The perception that players value a consistent voice is reality, senior inside linebacker Chris Orr said.
"Hearing even just the same terminology over and over or hearing the certain techniques that a coach wants to preach or wants you to practice definitely helps a lot," he said. "Because if you get a new coach to come in and he wants to teach you his technique, then that's when it get into a real muddy situation."
Chryst, who was offensive coordinator and quarterback coach, and three current assistants also were on the staff 10 years ago for the last season with no coaching turnover. Rudolph was tight ends coach.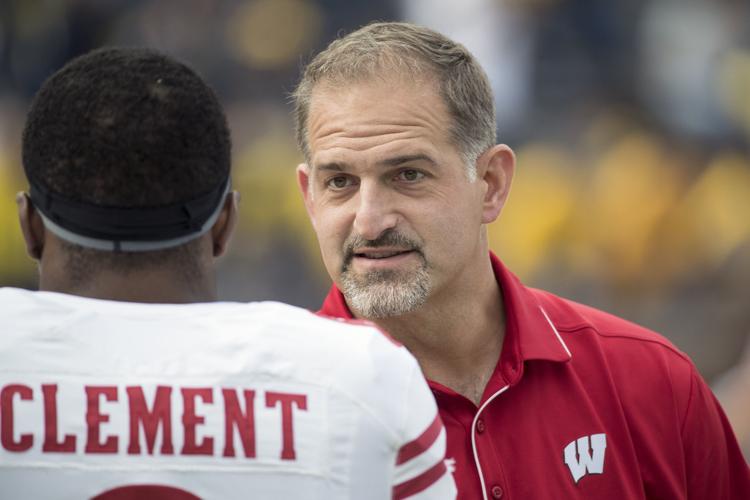 Bob Bostad, who now oversees inside linebackers, was the offensive line coach and run game coordinator then. Running backs coach John Settle had the same role.
UW had major coaching staff turnover three times earlier this decade. Chryst left to be head coach at Pitt after 2011 and took three Badgers assistants with him.
Bielema's head coaching tenure ended in 2012 and Gary Andersen's two years later, both prompting upheaval.
After Bielema left for the same job at Arkansas, he said the pay scale for assistant coaches at UW couldn't compare to what other schools were offering. That perspective was floated again when Andersen fled for Oregon State.
From in-state standouts to bruising offensive linemen and a consensus four-star quarterback on the rise, learn more about the athletes that ha…
Chryst lost defensive coordinator Dave Aranda to the same position at LSU after the 2015 season, Chryst's first as head coach. He then saw Aranda's replacement, Justin Wilcox, become head coach at California after the 2016 campaign.
Bostad rejoined the staff in 2017 to follow Wilcox. Jim Leonhard came on board in 2016 to coach defensive backs and added the defensive coordinator hat a year later.
Bobby April III replaced Tim Tibesar as outside linebackers coach in 2018, when UW also hired Jon Budmayr to work with quarterbacks as new NCAA legislation allowed a 10th assistant.
Those moves are all that have been made since Chryst assembled his inaugural UW staff in 2015, but this is the first time since no changes have taken place in any offseason.
Rudolph, Settle, Haering, Inoke Breckterfield (defensive line), Ted Gilmore (wide receivers) and Mickey Turner (tight ends) remain from Chryst's original corps of assistants.
Twelve of 14 Big Ten Conference teams have at least one new voice on the 11-person coaching staff this season. UW and Michigan State are the exceptions, and the Spartans shuffled roles for seven assistants since last year.
"Every program strives to have continuity," Gilmore said. "Whether it's one guy, two guys, three guys, when you don't have those changes, then you can focus on what you need to get better as opposed to someone learning what you do."
Comfort and communication emerge from time working together, said Budmayr, who played at UW and was a graduate assistant for Chryst at Pittsburgh.
"You spend so much time working and you trust the person that is working on the same side of the ball as you, on the opposite side of ball as you, Chris with the special teams," Budmayr said. "You trust that the plan that they're working to put in and to create is as good of a plan as we can have. And then you bring it all together and you bounce ideas off of each other. Some things stick, some things you throw out. But there's the stuff that does stick, and it's all of our job to make it come to life."
Be the first to know
Get local news delivered to your inbox!