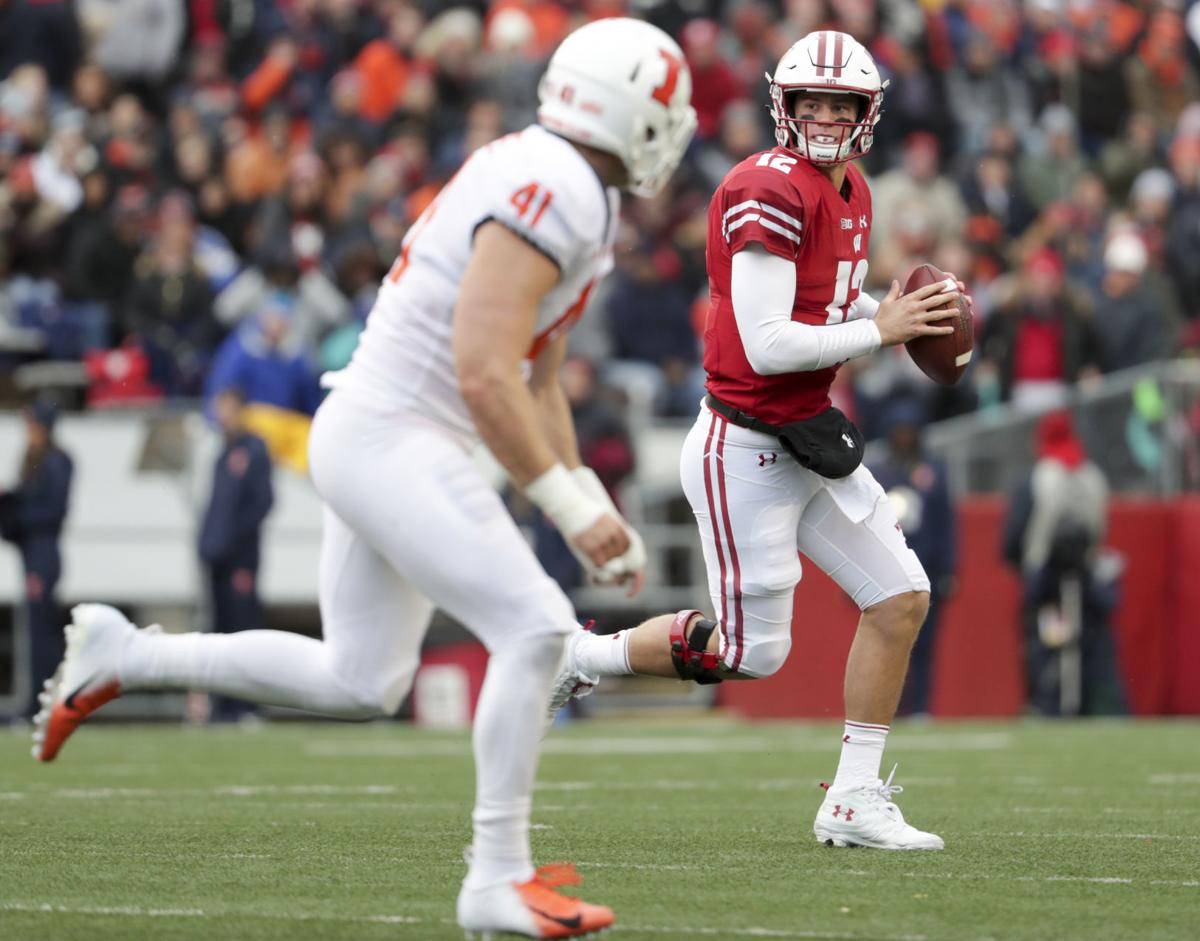 University of Wisconsin quarterback Alex Hornibrook is currently going through the concussion protocol and could miss Saturday's game at Northwestern.
The Wisconsin Radio Network was the first to report the news Thursday afternoon, and Hornibrook was announced as questionable on coach Paul Chryst's radio show Thursday evening. Hornibrook was not listed on the Badgers' updated injury report Thursday morning.
If Hornibrook sits, Jack Coan would be in line to make the first start of his career. The sophomore hasn't played this season as UW attempts to redshirt him, but new NCAA rules allow him to play up to four games and still maintain the year of eligibility.
"It's been significant, as it should be," Chryst said of Coan's development on his radio show. "Jack has done a great job in the spring and summer and I thought fall camp. ... Jack's taken a ton of reps with our ones and our twos because we always knew that if something were to happen, he would be the next one to go in."
Chryst, when speaking to reporters earlier Thursday, was asked how Coan has handled the role of being the No. 2 quarterback but not playing any snaps through the Badgers' first seven games.
"I think he's been great," Chryst said. "I think he's been really purposeful in his work and preparation. ... I think he's enjoying and appreciating the opportunity to truly keep learning. Last year, when you're a freshman, you're going through a lot of stuff. All of them are firsts. So now he's been around, taken one lap around the track, and so I've been pleased and appreciate the way he's handled it."
Coan appeared in six games last season as a true freshman, completing all five of the passes he attempted for 36 yards.
UW safety Scott Nelson and cornerbacks Deron Harrell and Travian Blaylock were ruled out for this week's game at Northwestern when the Badgers released their updated injury report Thursday morning.
Nelson (right leg) and Blaylock (right leg) were listed as questionable Monday, while Chryst said Harrell (right leg) suffered his injury during practice this week.
Safety D'Cota Dixon (right leg) and nose tackle Olive Sagapolu (left leg) are still listed as questionable.
True freshman safety Reggie Pearson, who started at Michigan on Oct. 13, is no longer on the injury report after missing last week's game against Illinois with a left leg injury. Cornerback Faion Hicks was also removed after defensive coordinator Jim Leonhard said Wednesday that he would play this week.