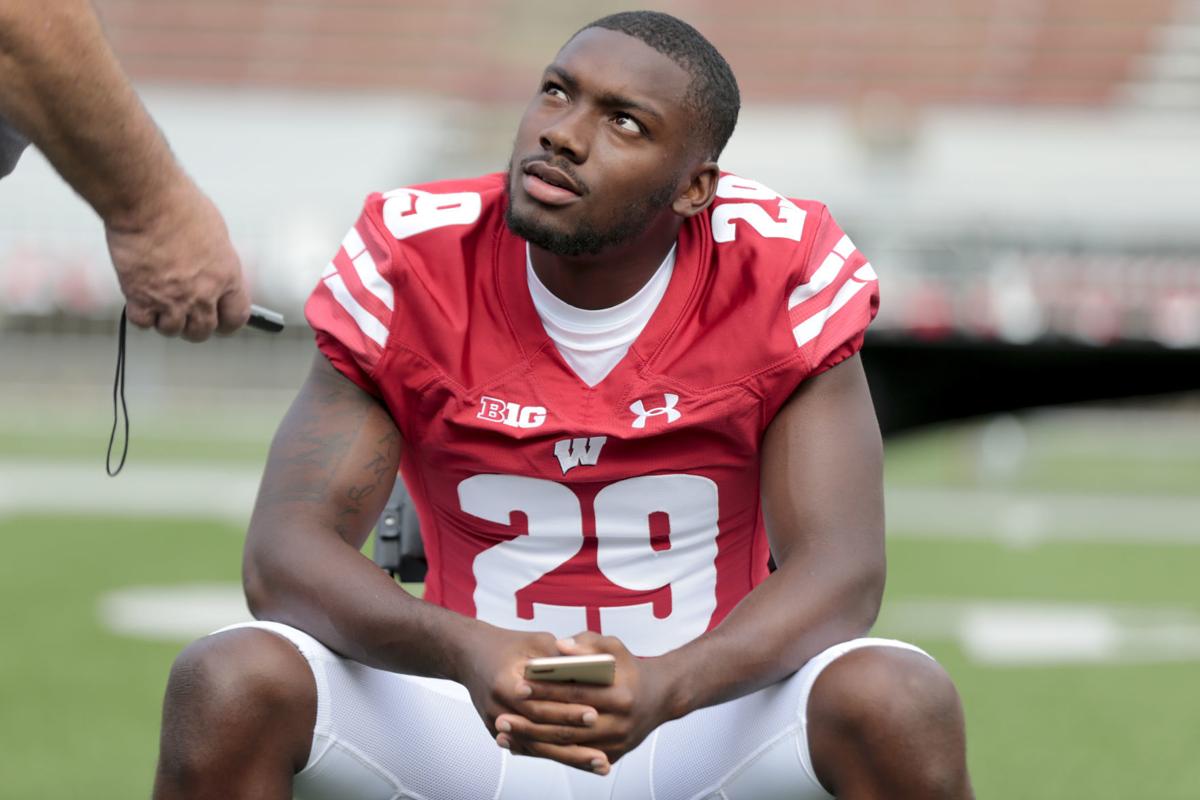 University of Wisconsin cornerback Dontye Carriere-Williams announced he will leave the Badgers' football program.
Carriere-Williams tweeted Wednesday night that he's been granted a full release just two days before UW opens its season against Western Kentucky at Camp Randall Stadium.
"I would like to thank the University of Wisconsin-Madison for all the great memories and all the great people I've met while attending this university," Carriere-Williams wrote in his tweet. "Coming to Madison has been a life-changing experience. Being here at this university has made me not only a better football player, but a better man.
"Unfortunately I will no longer be furthering my career as a Wisconsin Badger. I want to thank my teammates, Coach Chryst, and everybody that helped mold me into the person I am today. I've been granted a full release and after talking it over with my family, I feel like this was the best decision for my future."
Carriere-Williams served as the Badgers' No. 3 cornerback last season and entered fall camp earlier this month as a favorite for a starting spot. He was UW's only player at the position with any meaningful game experience.
The redshirt sophomore found himself relegated to second-team reps midway through camp, however. Defensive coordinator and defensive backs coach Jim Leonhard said at the time that Carriere-Williams needed to show more consistent effort in practice.
"Right now, in having conversations with him as well, it's just consistency," Leonhard said of Carriere-Williams earlier this month. "The highs are high, and they've been high. It's just consistency and effort in practice, and just continuing to push that. I like some of the things he's done, but I just want to see more. ... He knows what it's like on Saturdays, and that doesn't give him a pass to compete on Tuesday, Wednesday, Thursday and Friday and in training camp.
"I like the fact that when he competes, he looks like we want him to compete. We just want it more often."
UW listed Carriere-Williams as a second-team player on its first depth chart of the season Sunday, behind sophomore Caesar Williams and redshirt freshman Faion Hicks.
Carriere-Williams' departure likely means redshirt freshman Deron Harrell, who switched from wide receiver to cornerback this offseason, will move into the two-deep alongside Madison Cone.
Be the first to know
Get local news delivered to your inbox!