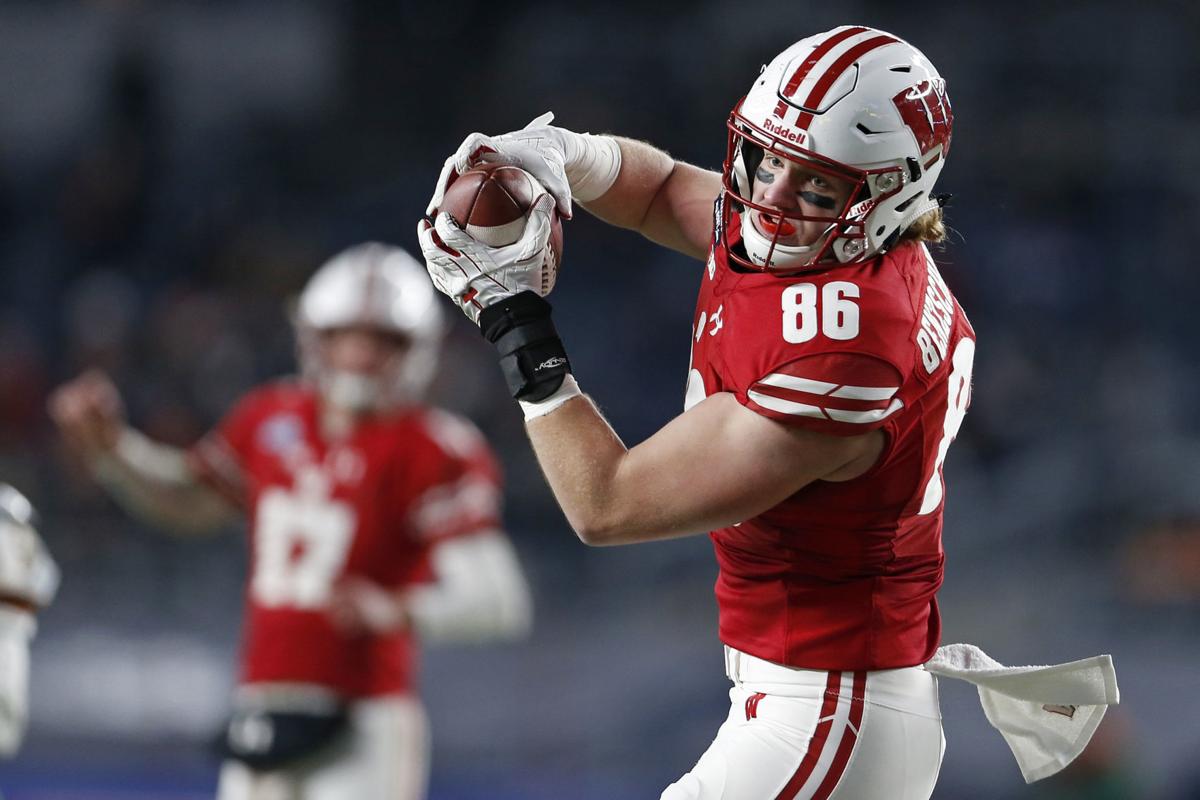 Luke Benzschawel announced Monday that the knee injury that ended his 2019 season would end his football career.
The UW junior tight end and Grafton product tweeted that he had a fourth procedure on his injured right knee, and that he and his doctors decided he should step away from the game.
Benzschawel didn't play in any 2019 games due to the injury, and he was declared out for the season on Oct. 1. He finishes his Badgers career with 15 appearances, including four starts.
"I consider myself fortunate to have been part of the Wisconsin football program for the past four years," Benzschawel wrote in his post.
"I have not been as fortunate when it comes to my health. However, after undergoing a fourth procedure on my knee and despite giving everything I have to get back on the field, my doctors and I have decided that the time has come for me to step away from the game. To say this was a difficult decision would be an understatement, but … I'm proud to be a Badger. And I'm looking forward to finding other opportunities to support my teammates and continue contributuing to our success."
The 6-foot-6 former three-star recruit had a deep family connection with UW. His brother, Beau, was an offensive lineman for the Badgers from 2015-18 before going pro and signing with the Detroit Lions. His father Scott played for the Badgers in the mid-1980s, and his uncle Eric played for UW from 1988-92.
Benzschawel is the second tight end from last season's team that was forced to retire due to injury — sixth-year senior Zander Neuville announced he was stepping away in September.
Injuries at tight end last year left UW with two options at the position, sophomore Jake Ferguson and redshirt freshman Cormac Sampson. UW will have six returners — Ferguson, Sampson, Clay Cundiff, Jack Eschenbach, Hayden Rucci and Coy Wanner — and two incoming freshman, Cam Large and Cole Dakovich, at tight end. 
---
Get to know the 2020 Badgers' recruiting class