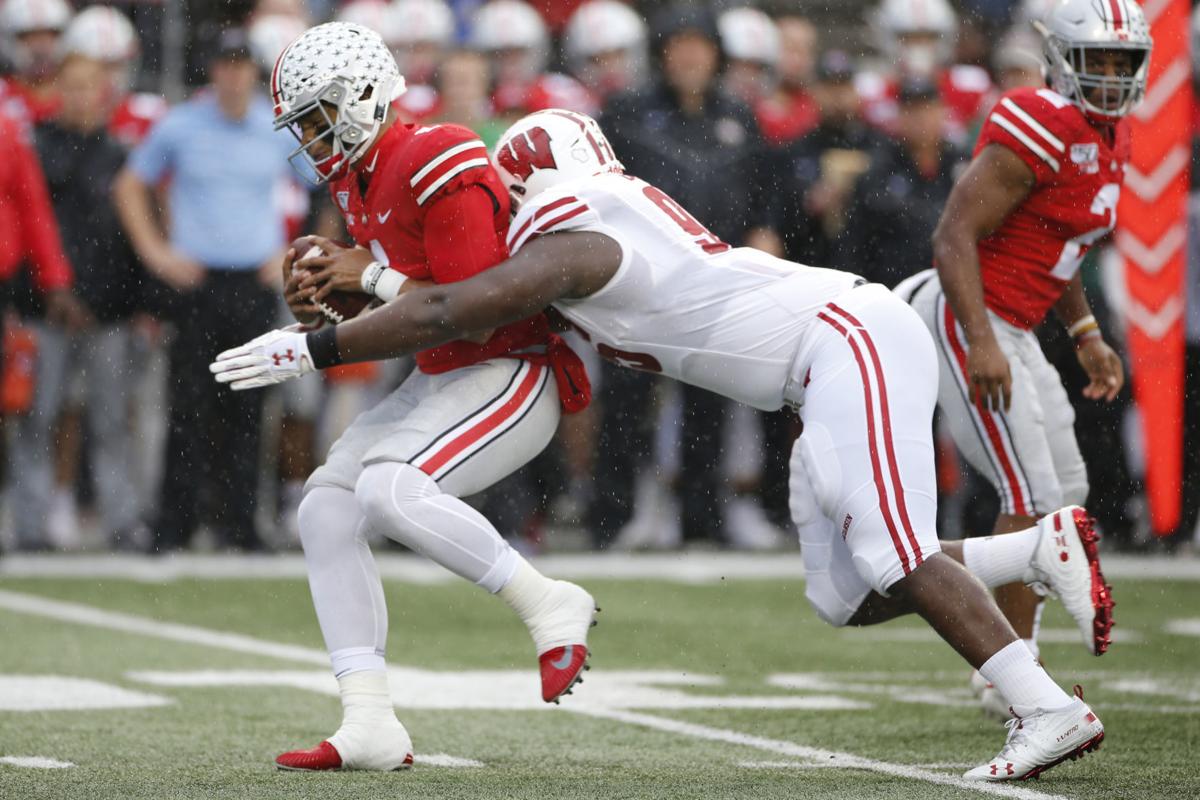 COLUMBUS, Ohio — There just wasn't any room to operate.
Ohio State's defensive front never allowed the University of Wisconsin's offensive line to create a big push, it pressured quarterback Jack Coan incessantly to neutralize the passing attack, and the Badgers struggled to stay on the field offensively.
UW looked to have life after a five-play stretch early the third quarter in which it blocked a punt and scored a touchdown to pull within three points, but the Buckeyes responded quickly to that momentum swing and regained control.
Under a driving rain that soaked Ohio Stadium throughout the afternoon Saturday, 13th-ranked UW fell 38-7 to No. 3 Ohio State.
"Good teams can answer a score with a score," UW coach Paul Chryst said. "I was proud of how the guys came out to start the second half, defense gets a good stop, get a play on special teams. Then offensively, able to finish it. Yeah, there's some momentum, and good teams can find a way to take that momentum back, and they did just that."
It is the Badgers' (6-2, 3-2 Big Ten) second consecutive loss this season, something they haven't experienced since 2013, and their seventh straight loss to the Buckeyes dating back to 2011. The 31-point margin is the worst loss for UW since the 2014 Big Ten Championship Game against OSU.
Junior defensive end Chase Young made his presence felt early and often for the Buckeyes. The projected top-10 NFL draft pick finished with four sacks, tying a school record, with two sacks in each half. His two second-half sacks also forced Coan fumbles, both of which were recovered by OSU and led to touchdown drives.
"This was a game that was set up for him to kind of get eaten up with multiple surfaces and multiple tight ends. You kind of get lost in the running game, and he dominated," Buckeyes coach Ryan Day said of Young. "I think it goes to show you how tough he is. His leadership has been off the charts. His energy — he's the one who's driving and pushing those guys up front. I can't say enough good things about him."
Justin Fields' 27-yard pass to Chris Olave late in the second quarter gave OSU a 10-0 lead at halftime. UW's defense forced a three-and-out on the first possession of the third quarter, and Alexander Smith blocked the ensuing punt to set the Badgers up with the ball at the OSU 30.
Three plays later, Coan hit senior A.J. Taylor on a vertical route, perfectly lofting the ball in front of Taylor for a 26-yard score. However, the Buckeyes rattled off 28 unanswered points to finish the game.
The run game was bottled up — Jonathan Taylor was effectively silenced, gaining 52 yards on 20 rushing attempts — and the pressure negated the pass — Coan went 10 of 17 passing with 108 yards. Those factors led to UW going 4 of 13 on third down and losing the time-of-possession battle (31:58-28:02) for the first time this season.
"They have some good players, and a good D-line. To be able to throw the ball, we have to be crisp in all situations. We also have to be able to establish a running game, and that falls on everybody," A.J. Taylor said.
UW's defense didn't allow the Buckeyes (8-0, 5-0) to start fast, holding them scoreless in the first quarter. But Fields finally started cracking the Badgers' code late in the second quarter, evading pressure and using his legs to gain chunks of yards and extend drives. Running back J.K. Dobbins landed body blows with big runs on zone-read plays that eventually wore down UW.
Fields finished 12 of 22 passing with 167 yards and two TDs, and added 28 yards and a score rushing. Dobbins rushed for 163 yards and two TDs on 20 carries, an average of 8.2 yards per rush. Dobbins' output was the most UW's allowed to a single ball-carrier this season.
"I think our motto as an offense is nobody can stops us except us," Fields said. "We knew what we had to do out there. We just had to go out there and actually execute it, so we weren't worried at all (after a slow start) we just had to go out and execute the play."
It was a frustrating afternoon for the UW defense. It came into the game as the top rushing defense in the country, but allowed the Buckeyes to gain 264 yards on the ground. That number would've been worse had the Badgers not recorded five sacks to take away 36 yards on the ground.
Safety Eric Burrell led the Badgers with 11 tackles, while outside linebacker Zack Baun finished with 10, including a sack. After UW got within 10-7, sophomore defensive lineman Matt Henningsen said OSU got its run game going and the Badgers didn't make the plays necessary to stop it.
"There's a point in the game … where one big play changes the whole thing around, but we didn't make that play. And then everything started snowballing, started missing tackles," Henningsen said.
Once Dobbins and Fields were rolling, big plays came in droves. Ohio State scored touchdowns on four consecutive drives, none of which were longer than 4 minutes, 10 seconds.
With a bye week ahead, followed by four straight Big Ten West Division games to close the regular season, the Badgers said they need to respond quickly to back-to-back losses to keep their season goals afloat.
"We have a lot of games left," Baun said. "Games on our side of the (conference) that we can take advantage of."
---
Photos: Ohio State Buckeyes roll over Wisconsin Badgers in Big Ten showdown
Buckeyes 38, Badgers 7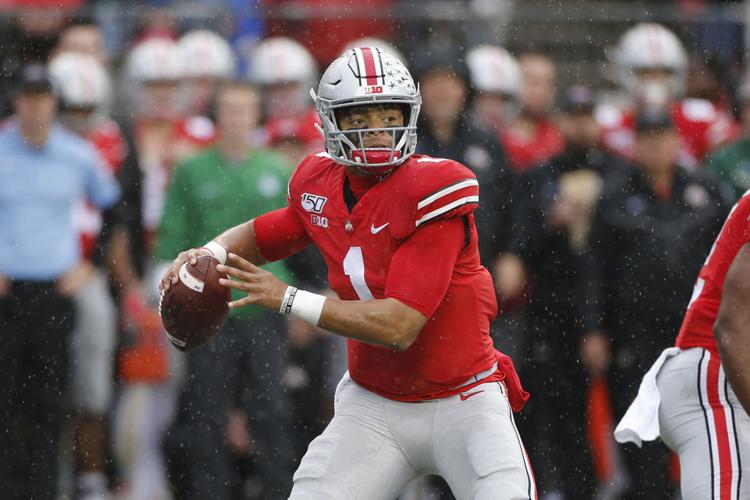 Buckeyes 38, Badgers 7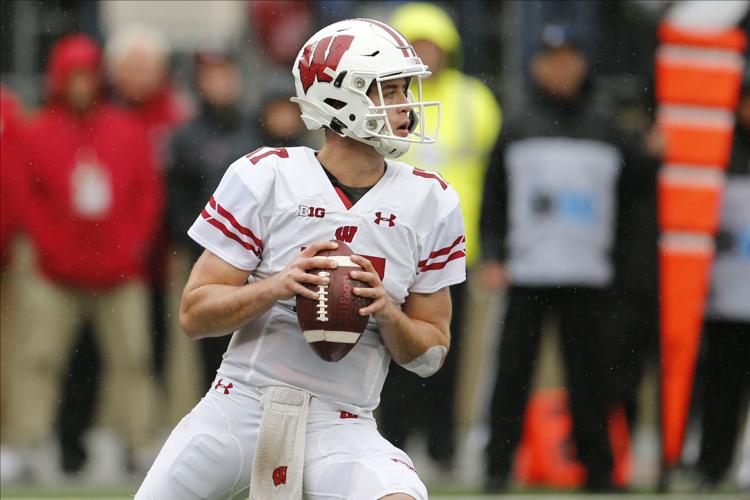 Buckeyes 38, Badgers 7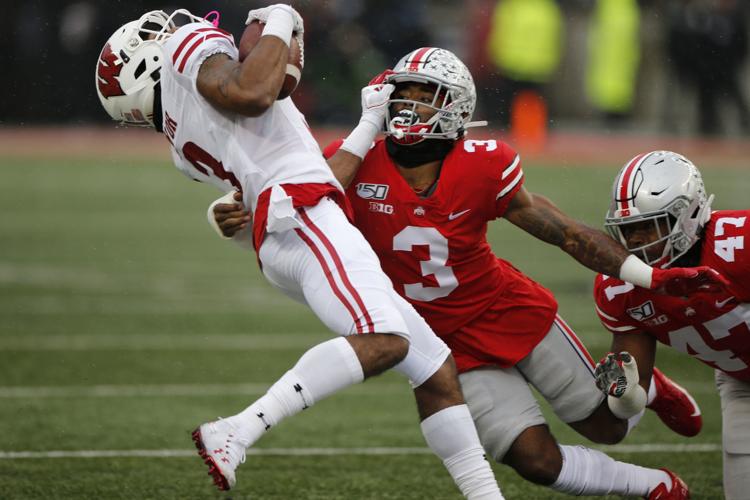 Buckeyes 38, Badgers 7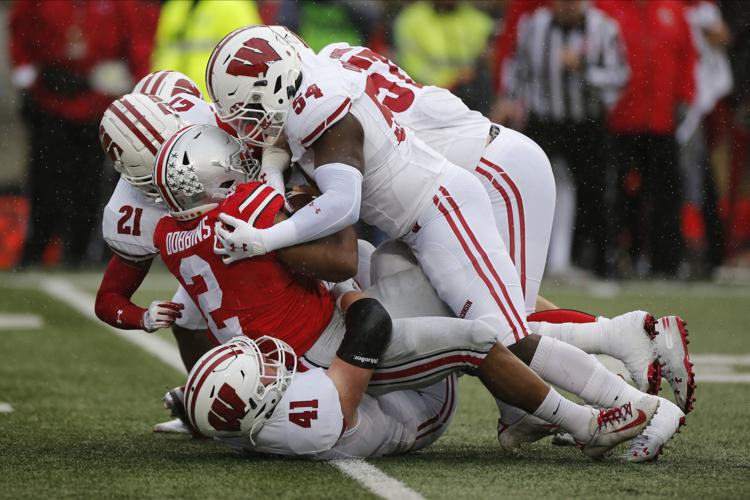 Buckeyes 38, Badgers 7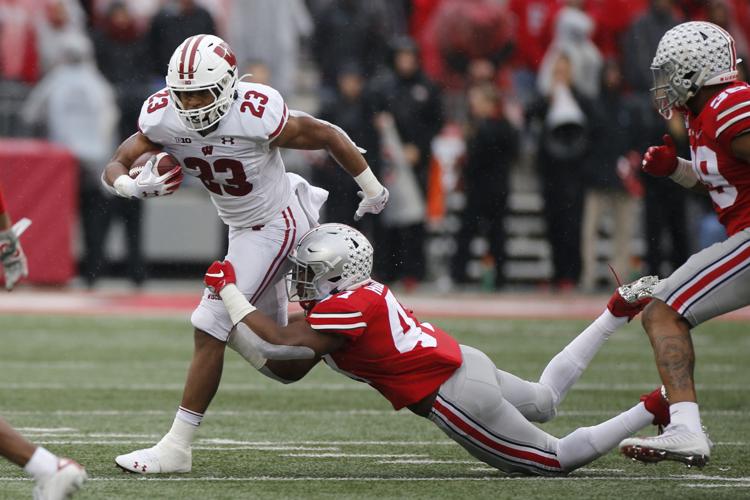 Buckeyes 38, Badgers 7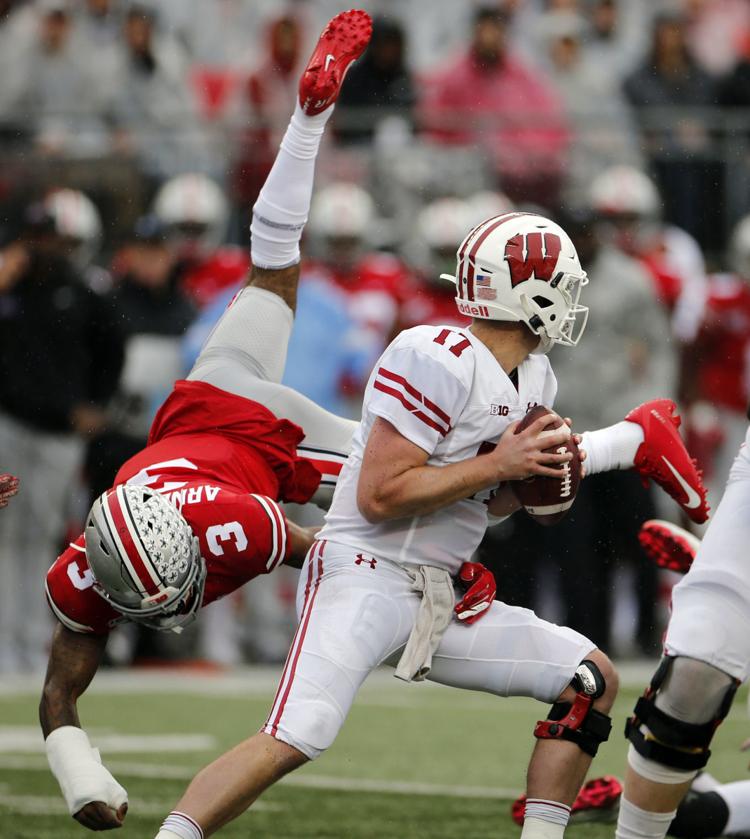 Buckeyes 38, Badgers 7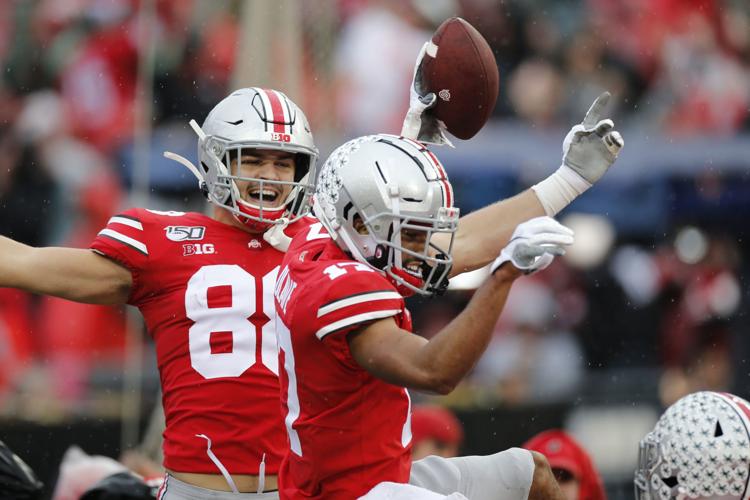 Buckeyes 38, Badgers 7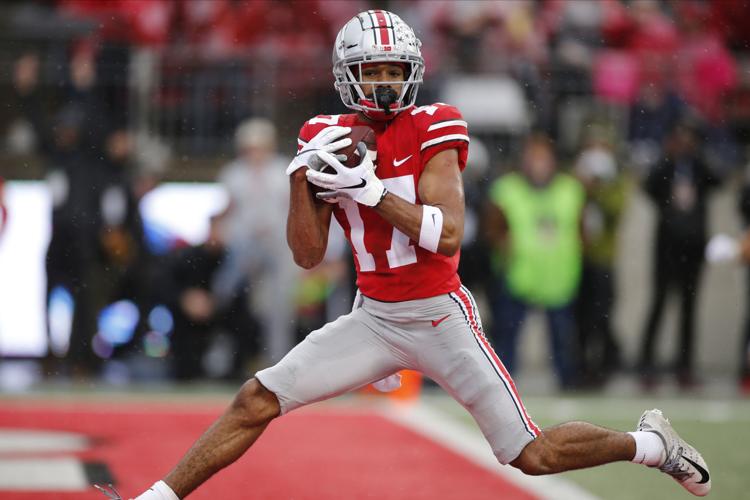 Buckeyes 38, Badgers 7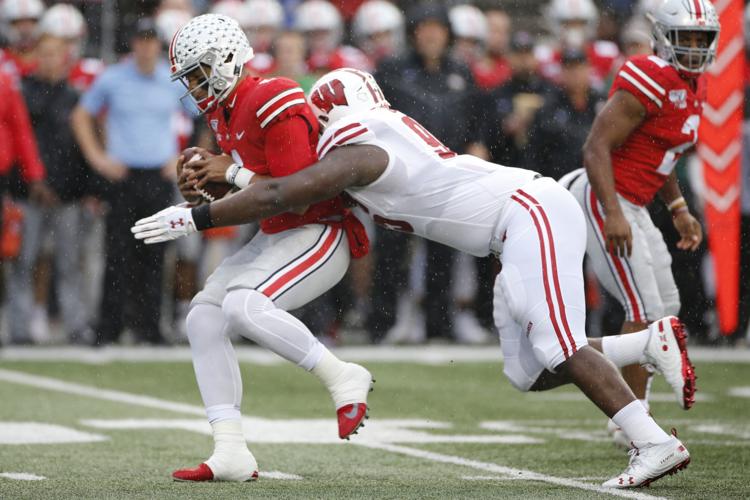 Buckeyes 38, Badgers 7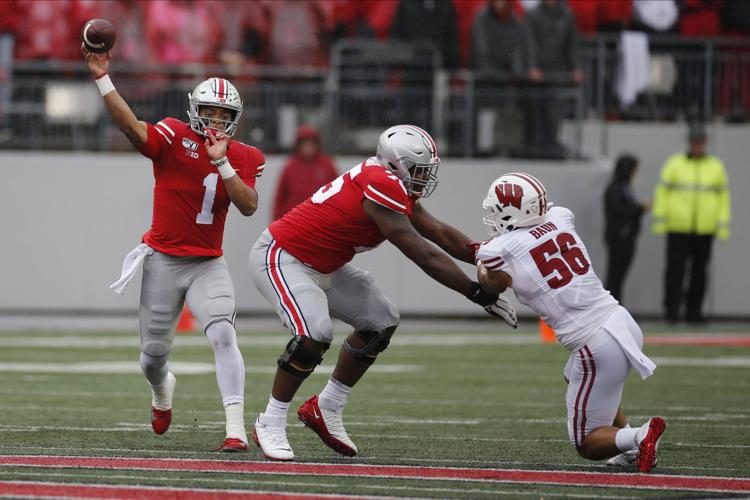 Buckeyes 38, Badgers 7
Buckeyes 38, Badgers 7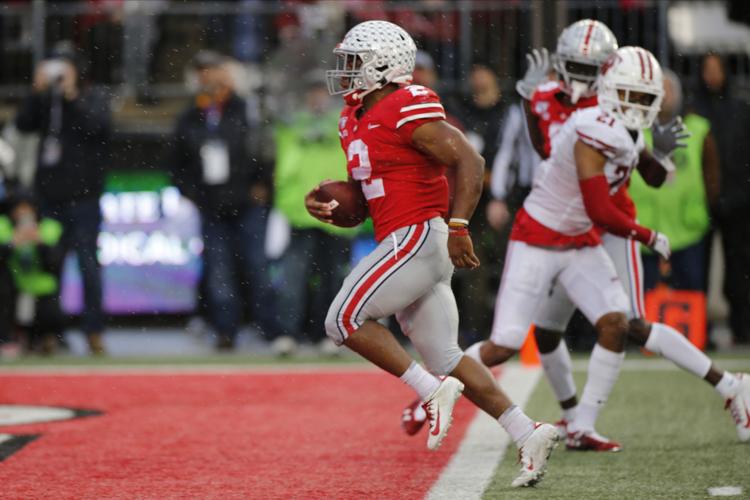 Buckeyes 38, Badgers 7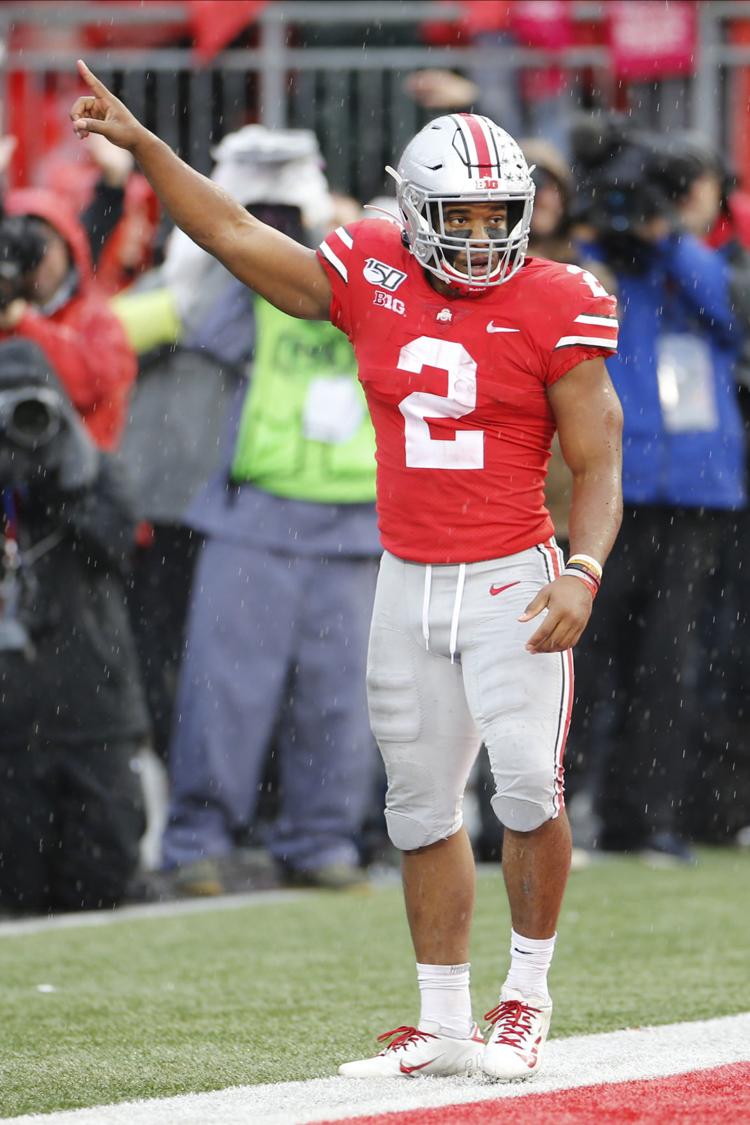 Chase Young, Jordan Fuller celebrate, AP photo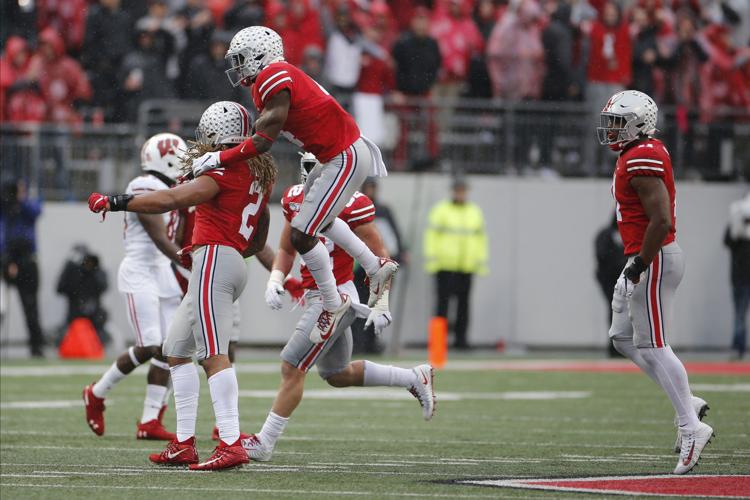 Buckeyes 38, Badgers 7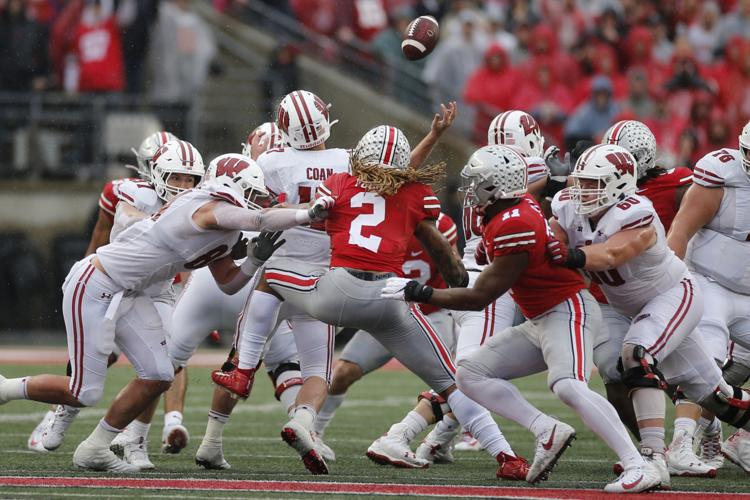 Buckeyes 38, Badgers 7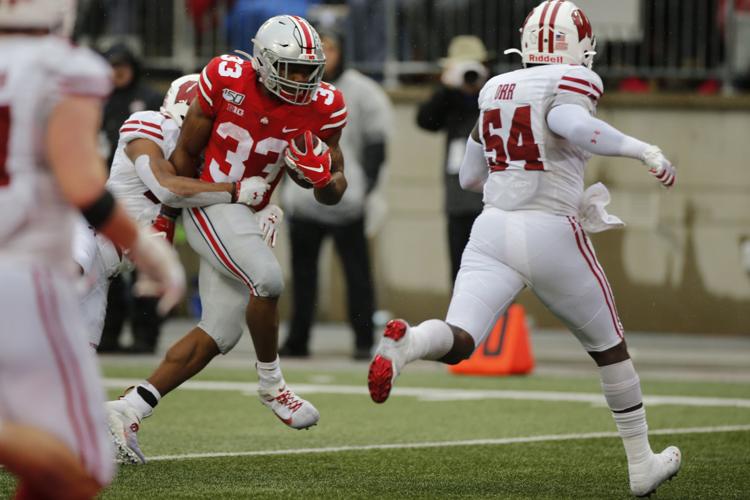 Buckeyes 38, Badgers 7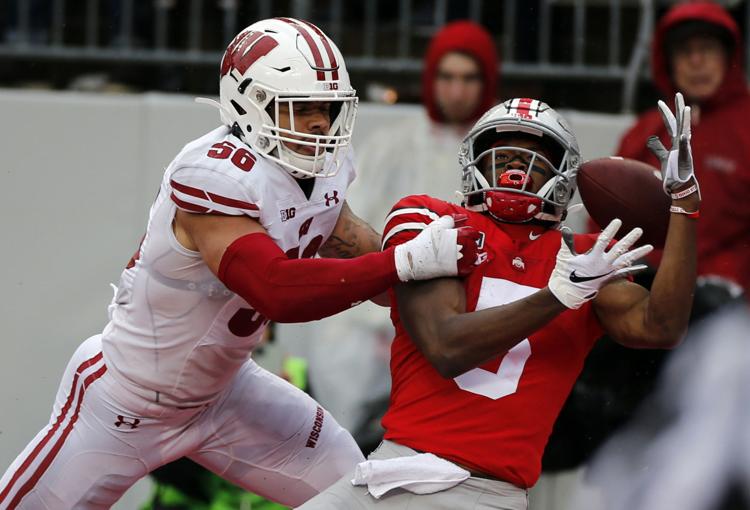 Be the first to know
Get local news delivered to your inbox!