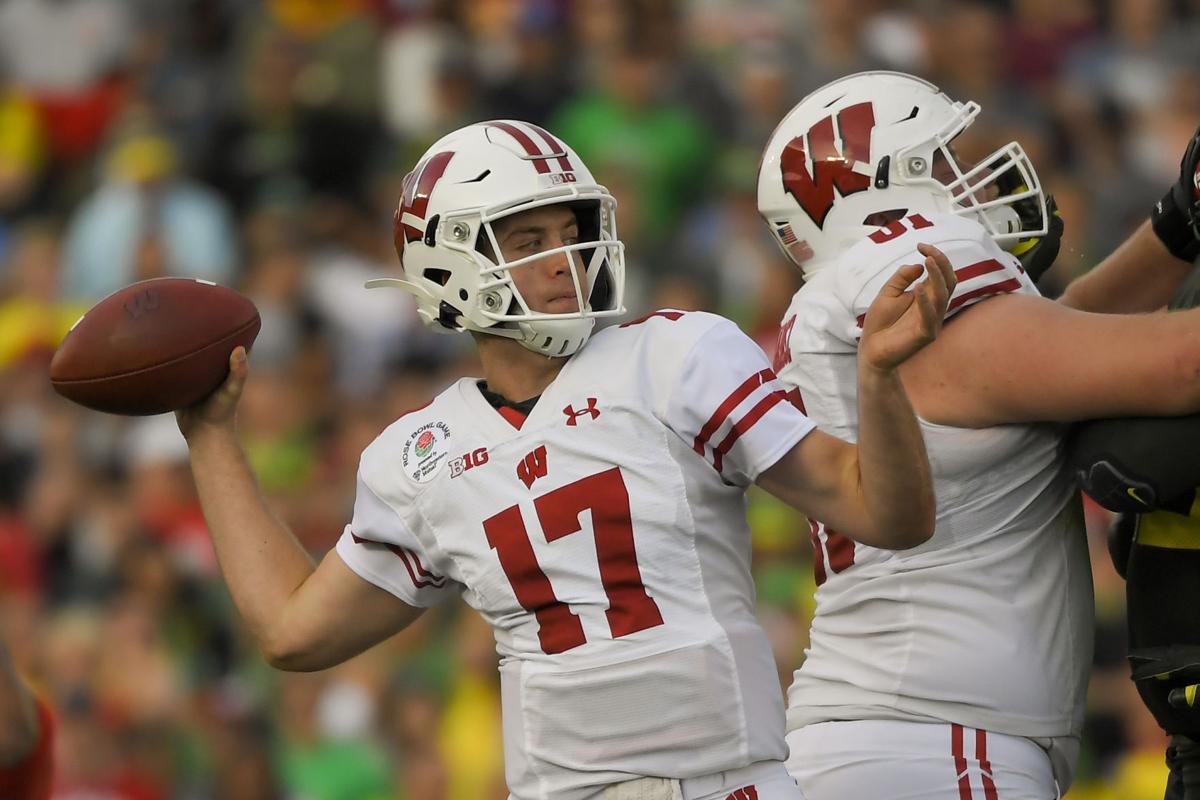 University of Wisconsin football players will be allowed to work out on campus starting Monday.
The decision, confirmed Tuesday by a UW official, is the first step in getting back on schedule toward a season this fall after the COVID-19 pandemic wiped out spring weight training and practices.
Details regarding how the workouts will be conducted and how/if players will be tested for the novel coronavirus will be announced later this week, the official said.
The NCAA Division I Council announced on May 21 that football and basketball athletes would be allowed to work out on campuses starting June 1, ending a moratorium on athletic activities in those sports.
UW is the fifth Big Ten Conference team to announce when its players will be allowed return for voluntary workouts. Nebraska (June 1), Illinois (June 3), Iowa (Monday) and Ohio State (Monday) have also given their players a return date.
During a video call last week, Badgers coach Paul Chryst said the first phase of workouts will be small groups in the weight room, then if that phase goes well, the number of players in each group can increase.
The Council added last week that strength and conditioning coaches would be allowed to watch the workouts virtually, "and discuss items related to voluntary workouts but not direct or conduct the workout."
Chryst spoke during his call about players' creativity in finding ways to train during the pandemic, with some building equipment of their own or fashioning makeshift dumbbells out of household items. Players will now be allowed in UW facilities for the first time since March 13.
Yahoo Sports' Pete Thamel reported last week that the NCAA's oversight committee is likely to recommend a six-week preseason camp for all teams. That timeline would have the Badgers reporting to camp in mid-July before opening the season against Indiana on Sept. 4.
Barry Alvarez, UW's athletic director and former football coach, said on his monthly radio show in May that six weeks is the "ideal" length of time given the situation.
"I've played and I've coached where it's been three weeks," Alvarez said on his show broadcast on 1310 WIBA and Learfield/IMG College. "I think you could prepare a team in four weeks. In talking with Paul, if it's four weeks, we can get ready in four. If it's three, we can get ready in three. If it's five, we spread things out and get ready in five. If it's six, you have the luxury of working that out."