PASADENA, Calif. — Jim Leonhard has been through this before.
The University of Wisconsin football team's defensive coordinator picks up on the chatter surrounding him as a potential head coach just as he heard people talk up his abilities as a player during his NFL career.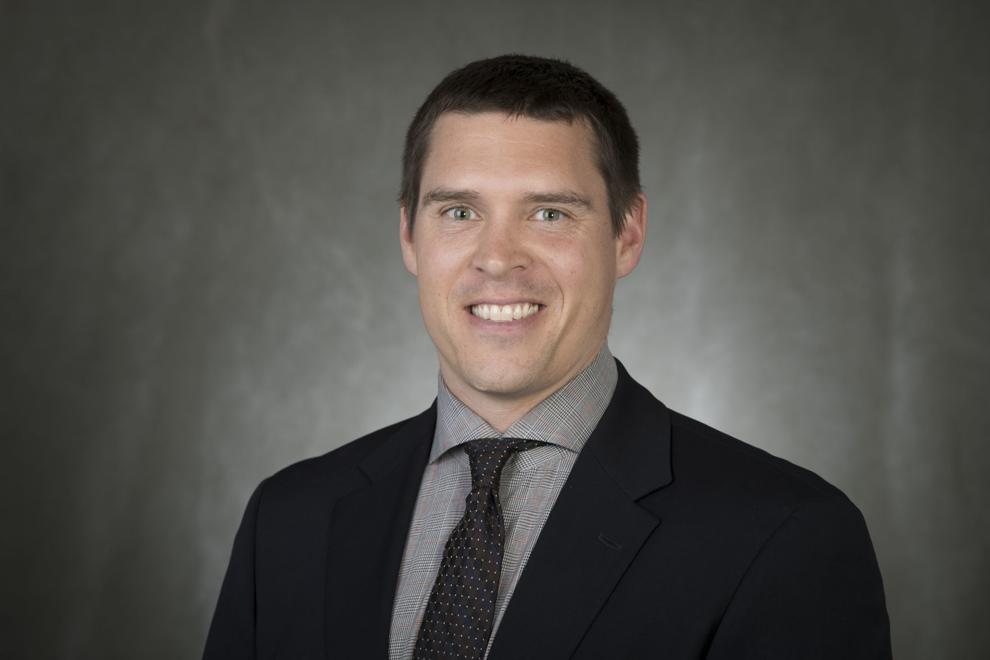 In his third year as coordinator, Leonhard's defense ranks in the top ten in the Football Bowl Subdivision in a number of key statistics. Entering the Rose Bowl against No. 7 Oregon, No. 11 UW ranks second in third-down defense (.271 conversion rate), eighth in total defense (293.5 yards allowed per game) and 10th scoring defense (16.1 points per game allowed).
That kind of production with a young defensive roster has Leonhard's name popping up every time a college football program is looking for a new coach, and as a candidate for NFL assistant jobs. But Leonhard said this week that he's enjoying his time at UW that Madison is home for him.
"I'm extremely happy doing what I'm doing and where I'm doing it. And this place means a lot to me. And I love college football because it's more than Saturday. It's about the impact of these guys and how do you get them to grow and develop. And that is one of the top things on my mind as a coach, not just Xs and Os. And it's not like that every place. That's not valued at every place, and to me that's a huge part of it," he said.
Leonhard said it "feels great" when he's recognized as one of the top assistants in college football, but he maintains his focus on improving as a coach.
"I know I'm still an extremely young coach. There's coaches out there that have forgotten more than I know at this point. And I don't take that for granted. I understand the growth that I need to have from now till next season. I know over the course of time where I want to be as a coach," Leonhard said.
"And I guess that's what I focus on more so than opportunities or more so than what people are telling me. Like, I know my strengths. I know my weaknesses. I think that's what helps me be good, but also just keeps me down the path of not worrying what you guys (the media) say so much."
Taylor makes most of trip
Senior receiver A.J. Taylor has been getting his California experience by way of a scooter.
His right leg dons a boot and sits immobile on the scooter as he rehabs the torn Achilles tendon he suffered in the second quarter of the regular-season finale against Minnesota. Taylor said he's expecting a six-to-nine month recovery before trying to catch on with an NFL team.
"It's tough. I did know really what was going on, and it was emotional once I found out I actually tore it. But a couple days after that, it's just about what's next," Taylor said.
He finished his season with 267 yards and two touchdowns on 23 catches, and posted career totals of 89 catches for 1,316 yards and 10 touchdowns.
Taylor said his mission this week is to help his receivers prepare and give them pointers during the game against the Ducks. But being in Los Angeles was beneficial for his future plans as well, as Taylor wants to enter the movie business once he's finished at UW. He said he's made connections in the field already.
"I want to be an actor, I want to get into film-making and all of that," he said. "We're in a great spot for that."
Baun excited by the challenge
The matchup between UW senior linebacker Zack Baun and Oregon tackle Penei Sewell figures to be one of the most important of the Rose Bowl.
Baun's 12½ sacks lead the Badgers and his consistent pressure is crucial to the defense. Sewell won the Outland Trophy as the top lineman in the country. Baun has battled some of the best tackles in the country in the Big Ten Conference, with Iowa's Tristan Wirfs and Ohio State's Thayer Munford standing out among that group. But Baun says Sewell is one of the best he's seen.
"He's definitely at the top. He's the real deal, and when you watch him on film, you can tell why he won that trophy. He's a physical dude, he's big, but he's also athletic," Baun said.
How Baun fares against Sewell — a player already projected as the top lineman in the 2021 NFL Draft — could impact his rising draft stock as well.
Speaking on The Ryen Russillo Podcast, ESPN draft analyst Todd McShay said Baun is, "one of the more versatile, instinctive, consistent defensive players in the country," and that it "wouldn't shock" him if Baun were to become a first-round pick.
Baun will participate in the Reese's Senior Bowl in January, which will allow him to be around NFL coaches and evaluators for a week.
Moorman ready to go
Senior guard David Moorman is healthy again after missing the majority of the Minnesota game and the Big Ten Championship due to an ankle injury.
He'll start at left guard, the spot he took over the second half of the season. The fifth-year senior said he's ready to end his college career on a high note.
"I'm pumped. It was definitely a hard couple of weeks," Moorman said. "One last game as a Badger. I can't wait to be out there with the guys one last time.
---
Who has the edge when the Badgers take on Oregon in the Rose Bowl?
Who has the edge when the Badgers take on Oregon in the Rose Bowl?
WHEN THE BADGERS HAVE THE BALL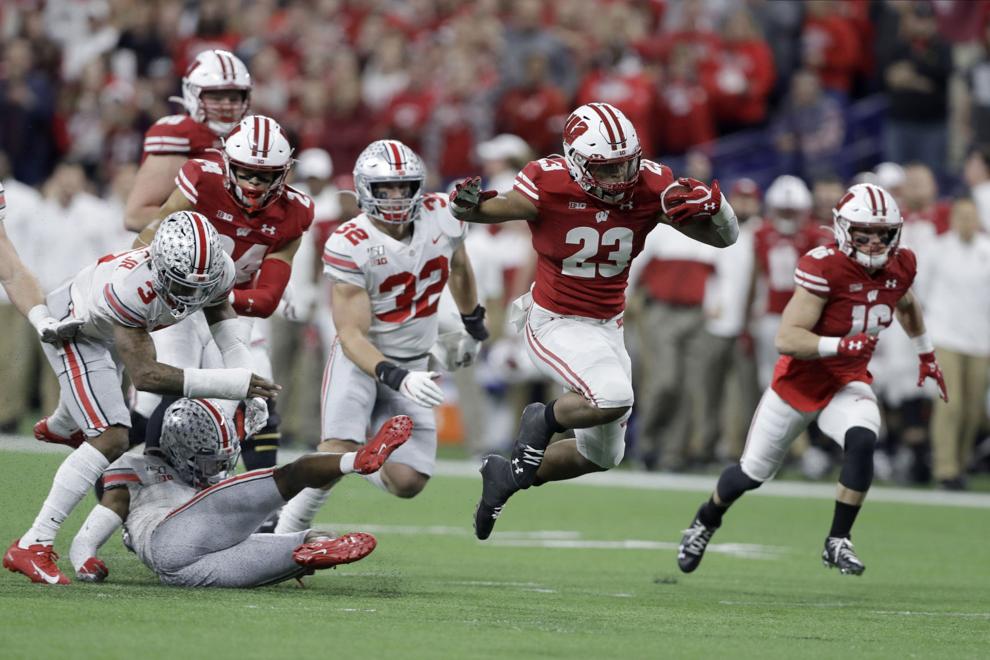 The Badgers played one of their best halves of offense to open the Big Ten Championship Game, and held a 21-7 lead at halftime. That didn't stick, as Ohio State stormed back to win, but the things that worked early on are what UW can focus on against the Ducks in the Rose Bowl.
A lot of attention will be on Doak Walker Award winner Jonathan Taylor (above), who is likely playing in his final game for UW. His 1,909 yards were second in the FBS this year, and he has a chance to end his college career on a high note. Before the Pac-12 title game against Utah, Oregon played just one team (Auburn) whose rushing offense finished in the top 50 in the FBS.
Receiver Quintez Cephus and quarterback Jack Coan continued to show a strong connection against Ohio State, and Cephus is a tough matchup for an Oregon secondary that 222.8 yards per game in the air (58th in FBS). UW will look to maintain variety in its offense with jet sweeps, end arounds and Coan's willingness to keep the ball on read options.
Linebacker Troy Dye led the Ducks with 75 total tackles, 9½ of which were for loss. Kayvon Thibodeaux is the bright spot up front for the Ducks with 14 tackles for loss including nine sacks. Coan will need to be smart with the ball against Oregon's secondary, which has 19 interceptions.
EDGE | UW
WHEN THE DUCKS HAVE THE BALL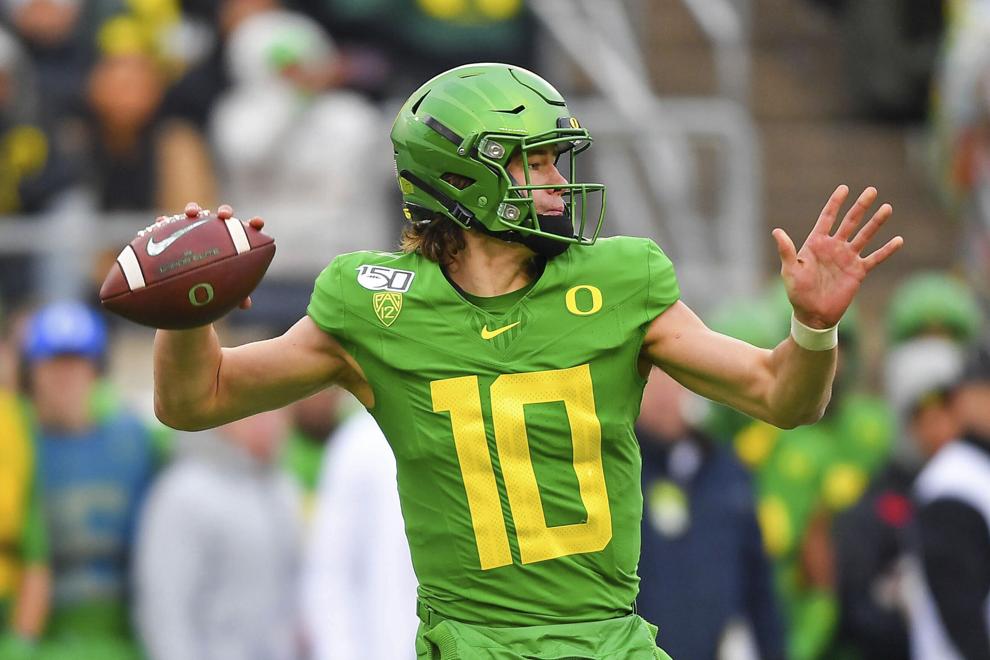 Led by senior quarterback Justin Herbert (above), the Ducks have one of the best passing attacks in the country. Oregon's team passing efficiency rating of 160.37 is 13th in the FBS. Herbert threw for 32 touchdowns to just five interceptions, and used a bevy of receiving threats to do it.
Four Oregon receivers have at least 25 catches, 400 yards and three touchdowns this season. Junior Johnny Johnson III leads the group with 55 catches and 818 yards, and his seven touchdowns are tied with Jaylon Reed (50 catches, 465 yards) for the team lead. However, the Ducks maintain balance offensively with a solid running game — an average Oregon game has 37 rushes and 33 passes.
CJ Verdell is Oregon's top rusher with 1,171 yards this season, while Travis Dye has added 655. Cyrus Habibi-Likio has been the short-yardage back for Oregon, and he's scored a team-best 10 touchdowns. The Badgers will need to limit the Ducks' run game and generate pass rush against a strong offensive line.
Outside linebacker Zack Baun, who has been stacking up All-American honors this season, will have one of his top challenges to date with Penei Sewell, Oregon's Outland Trophy-winning tackle. After playing well against Minnesota, the Badgers' secondary struggled against the Buckeyes when quarterback Justin Fields extended plays with scrambles. Herbert has that ability as well, so the game may swing on how those defensive backs hold up on long plays.
EDGE | OREGON
SPECIAL TEAMS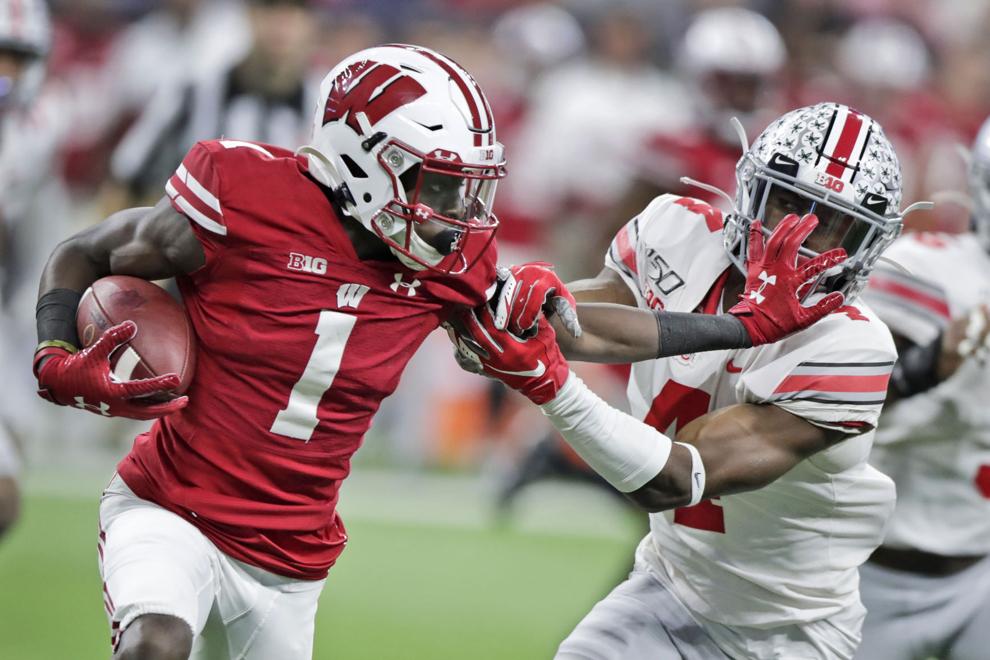 Neither team has had a particularly strong year out of their kickers.
UW's Zach Hintze missed his first field goal since taking over as the placekicker when his 48-yard field goal went left against the Buckeyes. Between Hintze and Collin Larsh, Badgers kickers are 12 of 18 on field goals this season. Oregon's Camden Lewis is 9 of 14 on field goals after starting the year 0-for-3.
UW's Aron Cruickshank (above) has been a dynamic kick returner, averaging 25.3 yards per return including an 89-yard touchdown. Oregon counters with Mykael Wright, who averages 38.7 yards and has two touchdowns on nine returns.
Blake Maimone's 43.9-yard average on punts is one of the best in the country, and he has 15 punts of more than 50 yards.
EDGE | OREGON
COACHING
Mario Cristobal's short tenure as the Ducks' coach has seen the program get back to national relevance after a couple of down seasons.
The longtime offensive line coach is 20-6 as Oregon's top man, and looking for his second bowl win. He makes his mark on the Ducks' offensive line, which has been one of the best units in the country. Oregon's offensive coordinator, Marcus Arroyo, was hired as the head coach at UNLV in early December, but will coach the Rose Bowl.
UW coach Paul Chryst (above) is coaching in his third Rose Bowl after being the offensive coordinator and quarterbacks coach for the Badgers in the 2010 and 2011 games. He and offensive coordinator Joe Rudolph have added layers to the offense throughout the season, blending Taylor's between-the-tackles runs and the quick passing game well.
How defensive coordinator Jim Leonhard blitzes to pressure Herbert, who's playing in his final game, will be fun to watch.
EDGE | UW
INTANGIBLES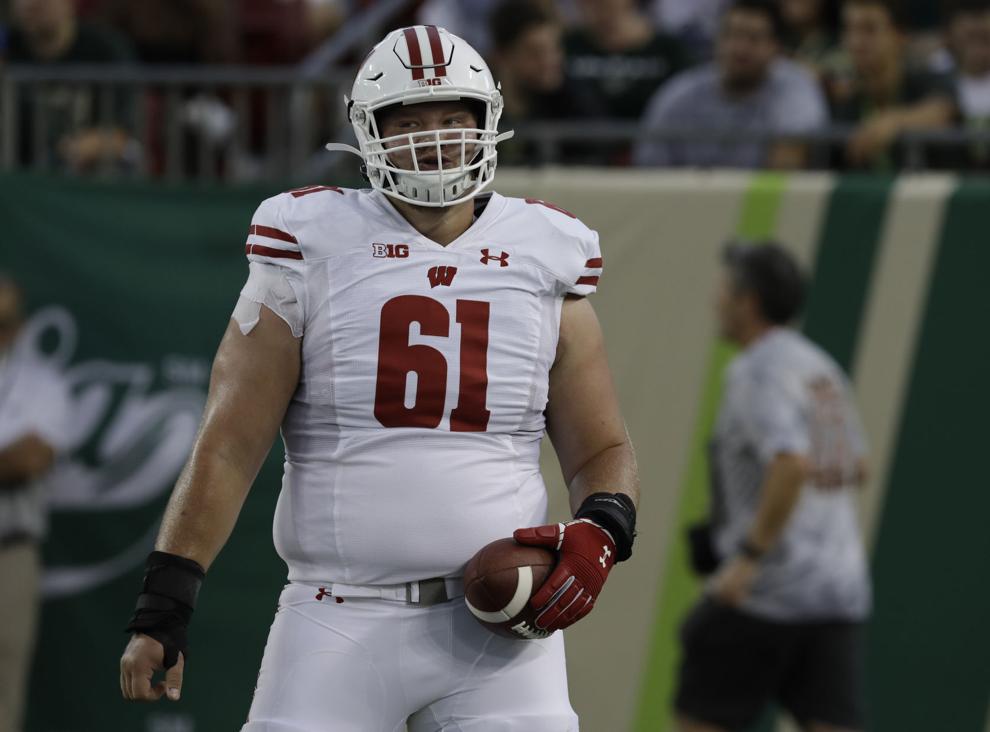 There's a thought out there that because of the College Football Playoff, the Rose Bowl doesn't hold the same meaning it once did — don't buy it. Both teams will be thoroughly motivated to end bounce-back seasons for their programs with a strong showing, and winning the biggest bowl game outside of the playoff will do that.
The Badgers will certainly have some extra juice with two of their best players, Taylor and center Tyler Biadasz (above), likely playing their final games for the program. UW also wants to shake its three-game losing streak in the Rose Bowl.
Herbert will be looking to add a statement win to his college career before embarking on an NFL journey.
EDGE | PUSH
STATE JOURNAL'S PICK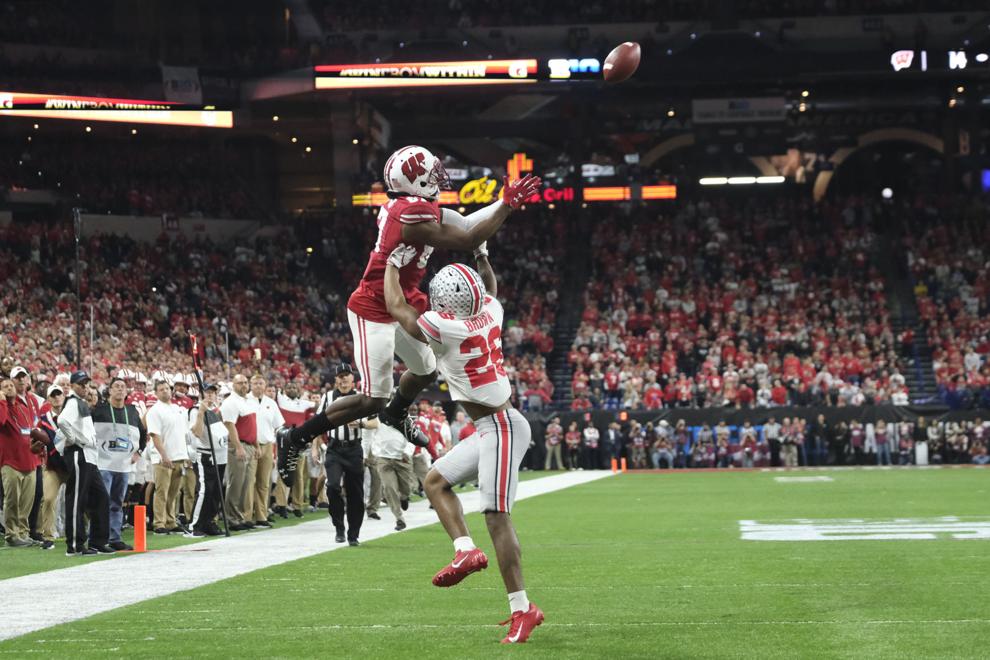 This should be another classic Rose Bowl for the Badgers. The Ducks are a tough team and have the ingredients to win, but UW has bounced back from a midyear slump to look like a complete team. The Badgers' last six Rose Bowls have been one-score games, and this one will be too. But Taylor puts on one more memorable performance on his way to the pros to lift the Badgers.
BADGERS 31, DUCKS 28
THE NUMBER (UW)
14: Lost fumbles for the Badgers, playing against an Oregon defense that has only forced seven and recovered three
THE NUMBER (OREGON)
59: Tackles for loss allowed by the Ducks, tied with UW and Clemson for 12th best in the FBS
KEY STAT (OFFENSE)
Third-down conversions: UW has converted half of its third-down attempts this season, while Oregon's defense has allowed a 33.5 percent conversion rate
KEY STAT (DEFENSE)
Completion percentage: Despite completing two-thirds of his passes this season, Justin Herbert has been at or under 60 percent completions over the past three games
Video: Badger Sports Report with Greg Gard, week of 12-29-19
Video: Behind the Badgers — Rose Bowl preview