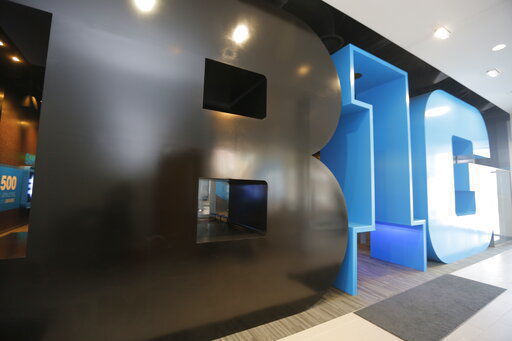 Big Ten Conference teams will only play against each other this fall, if they play at all.
The conference confirmed reports Thursday that all non-conference competition this fall will be nixed in order to eliminate some long-distance travel and to ensure that universal COVID-19 testing is being conducted on student-athletes, according to ESPN sources close to the situation.
Men's and women's cross country, field hockey, football, men's and women's soccer, and volleyball schedules will be affected by the decision.
For the University of Wisconsin football team, that means the Badgers' marquee game against Notre Dame in October at Lambeau Field in Green Bay won't happen, nor will home games against Southern Illinois (Sept. 12) and Appalachian State (Sept. 19). UW athletic director Barry Alvarez said in a letter to donors and ticket holders that the 2021 matchup between UW and Notre Dame at Soldier Field in Chicago is still on, and that both programs are committed to rescheduling the game at Lambeau. Notre Dame's program tweeted a similar message Thursday.
"Needless to say, this announcement greatly affects our 2020 season in a number of ways. At the moment, we do not know what our schedules will look like or how many home games we will have. We hope to have that information from the conference as soon as possible," Alvarez wrote. "Throughout these unprecedented times, we have tried to remain as transparent and as flexible as possible to best serve you, the loyal members of our Badger family. Today's announcement, and all the circumstances we are trying to work through together, are done so with one thing in mind: the health and safety of our student-athletes, staff and fans."
Alvarez also wrote that Camp Randall Stadium's stands won't be full this season, and the department would communicate ticketing plans when there's more clarity on the football schedule and fan capacity at games.
"We are facing uncertain and unprecedented times, and the health, safety and wellness of our student-athletes, coaches, game officials, and others associated with our sports programs and campuses remain our number one priority," a statement from the conference read. "By limiting competition to other Big Ten institutions, the Conference will have the greatest flexibility to adjust its own operations throughout the season and make quick decisions in real-time based on the most current evolving medical advice and the fluid nature of the pandemic."
The Big Ten is the second conference to announce a major shift in its fall sports schedule this week. The Ivy League announced Wednesday that it will postpone its fall sports until 2021.
Big Ten commissioner Kevin Warren appeared on the Big Ten Network on Thursday afternoon and said the decision was made with student-athletes in mind.
"At the end of the day, this decision would allow us to do the right thing by our student-athletes, keeping them at the forefront of all of our decisions, and make sure we create an environment to give us the best chance to play," Warren said. "One thing we have to realize is that this is not a fait accompli that we're going to have sports in the fall. We may not have sports in the fall, we may not have a college football season in the Big Ten."
According to ESPN, Big Ten presidents and athletic directors discussed conference-only scenarios early this week and coaches were consulted on Thursday. Some involved in the discussion were in favor of keeping one non-conference game, but there is "overwhelming support" for a 10-game football schedule featuring solely Big Ten games.
The Big Ten said details for each sport will be released at a later date. Football games will likely be shifted up the calendar as dates open up from canceling non-conference games.
"This decision was made following many thoughtful conversations over several months between the Big Ten Council of Presidents and Chancellors, Directors of Athletics, Conference Office staff, and medical experts including the Big Ten Task Force for Emerging Infectious Diseases and the Big Ten Sports Medicine Committee," the statement read.
The conference also acknowledged that fall sports might not be played at all.
"As we continue to focus on how to play this season in a safe and responsible way, based on the best advice of medical experts, we are also prepared not to play in order to ensure the health, safety and wellness of our student-athletes should the circumstances so dictate," the statement said.
Warren said the conference will put together the new football schedule "in the next week or so," after working with TV partners.
In football, 36 non-conference opponents were scheduled — 28 from the FBS, six from the FCS. Ball State, Bowling Green, BYU, Central Michigan, UConn and Northern Illinois were scheduled to play two Big Ten teams in the non-conference slate.
UW's game against Northwestern, originally scheduled for Nov. 7, was moved Wednesday from Wrigley Field in Chicago to Northwestern's campus in Evanston, Illinois.
As part of Thursday's announcement, the Big Ten said student-athletes who choose not to participate in their sports this summer or during the 2020-21 academic year due to COVID-19 concerns "will continue to have their scholarship honored by their institution and will remain in good standing with their team."
Big Ten's biggest questions: On-field issues for conference teams
Illinois: Will focus on transfers yield wins?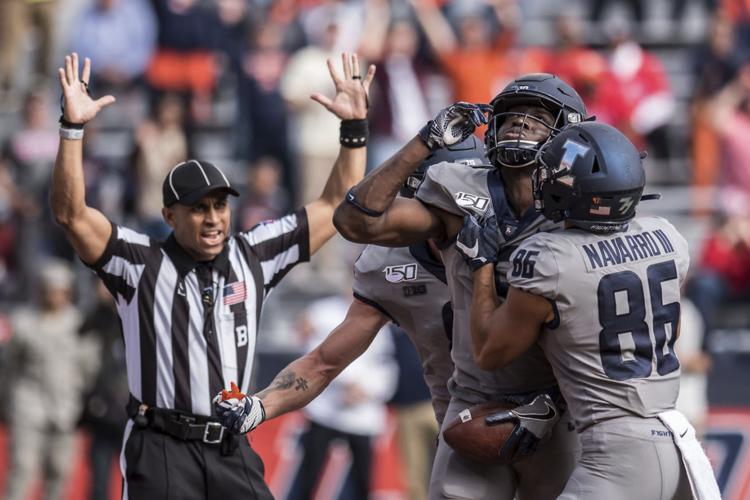 Simply put, the Fighting Illini have had little success recruiting high schoolers in recent seasons.
Coach Lovie Smith's last three classes have ranked in the bottom three of the Big Ten — 14th in 2020, 13th in 2019 and 12th in 2018. Of the 56 high school recruits in those three classes, only five were rated above a three-star prospect by multiple recruiting sites.
However, Illinois has been able to acquire talent through the transfer market. Its top two receivers last season — Josh Imatorbhebhe and Donny Navarro — were transfers, as were its leading pass-rusher (Oluwole Betiku Jr.), starting quarterback (Brandon Peters) and starting guard (Richie Petitbon).
Illinois' 2020 recruiting class features 13 high schoolers and seven transfers — former UW linebacker Christian Bell announce Monday he was decommitting from the program after planning to graduate-transfer there. At least four of those transfers are immediately eligible.
After upsetting the then-No. 6 Badgers, the Illini tallied three more wins before falling off and ending the year on a three-year skid. If the transfers can make an immediate difference again for Illinois, .500 will no longer be the ceiling.
Indiana: Can the defense match the offense?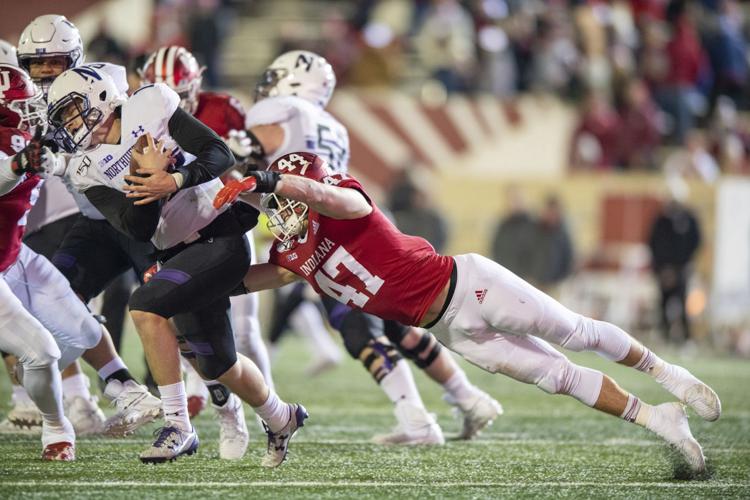 Moving the ball and scoring points wasn't an issue for the Hoosiers last season. Their 31.8 points per game were fifth-most in the Big Ten and in the top 45 nationally, and their 432.8 yards per game was third in the conference and 41st nationally.
Indiana was strong on offense despite making multiple quarterback changes. Redshirt freshman Michael Penix Jr. beat out redshirt junior Peyton Ramsey for the starting role midseason, but was injured in early November. Ramsey finished out the season, going 1-3 in the team's final four games against Penn State, Michigan, Purdue and Tennessee. Ramsey transferred to Northwestern after the season.
Indiana's defense was another story. It allowed 28.6 points per game in conference play, including 51 to Ohio State, 39 to Michigan, 28 to Maryland and 41 to Purdue in double overtime.
Facing an uphill climb in the Big Ten East already, getting the defense to a point where the offense can avoid shootouts is necessary. Indiana did well recruiting on defense in 2019, landing two four-star prospects and nine three-stars. Getting those players up to speed to contribute this year may help build on the momentum of going 8-5 last year.
Iowa: Who replaces Nate Stanley?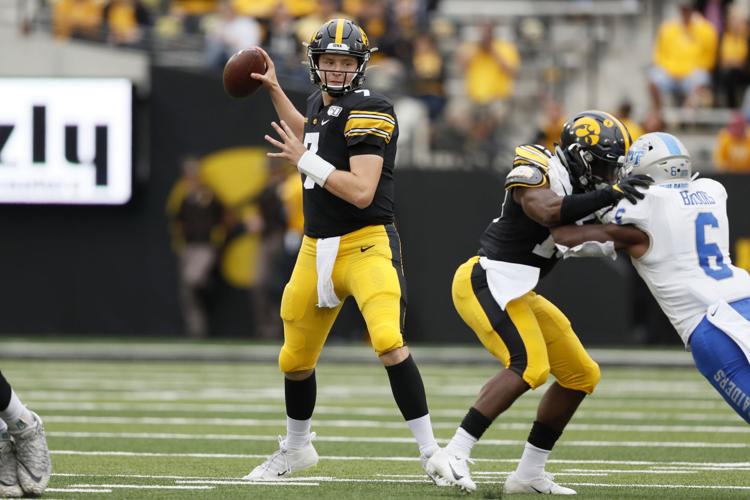 In three full seasons as the Hawkeyes' quarterback, Menomonie native and Badgers recruiting target Nate Stanley was consistently good. He never reached extreme highs, but he was a dependable player who rarely made bad mistakes and elevated some less-than-stellar skill players his senior year.
But with Stanley gone — he was picked by the Minnesota Vikings in the seventh round of the NFL draft — a new signal-caller must take over. The smart money in Iowa City is on redshirt sophomore Spencer Petras, Stanley's backup from last season. Petras, who came to Iowa from San Rafael, Calif., is 6-foot-5, 231 pounds and has a strong arm that will help Iowa's pro-style offense stretch the field.
With tackle Alaric Jackson returning to anchor the offensive line and the receiver position's young core getting reps last season, Petras could be in position to succeed immediately with the Hawkeyes.
Maryland: Who emerges in QB race?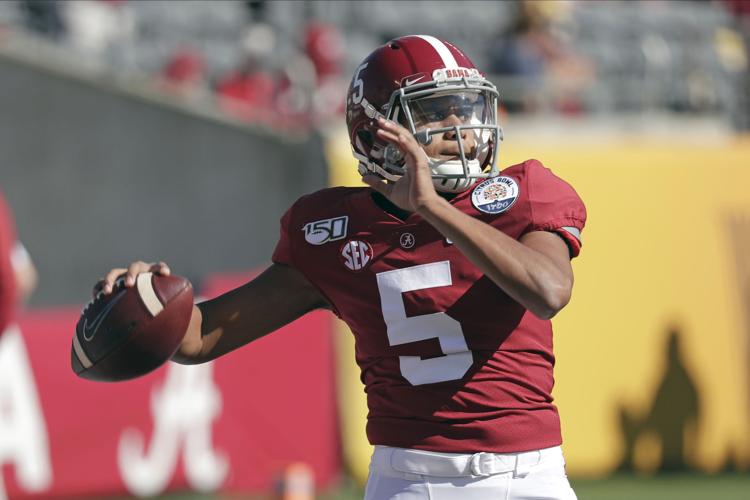 Things were bleak for the Terrapins last season.
They ended the year on a seven-game losing streak and only one of those games was competitive. Coach Michael Locksley enters his second year with some recruiting momentum on his side — the No. 6 class in the Big Ten in 2020 and a strong start to the 2021 class — but a major question at quarterback.
Josh Jackson and Tyrrell Pigrome split time under center last season, with Pigrome adding more of a rushing threat to the position, but neither had great results. Only Pigrome returns after Jackson opted out, but Maryland also has Lance LeGendre, a four-star recruit as a dual-threat QB who redshirted last season and will compete for the job. 
Maryland also brought in Taulia Tagovailoa, a transfer quarterback from Alabama, who was granted a waiver to be immediately eligible. Tagovailoa is the brother of Tua Tagovailoa, the former Alabama quarterback who was drafted fifth by the Miami Dolphins this spring. 
Michigan: Will the spread offense take hold?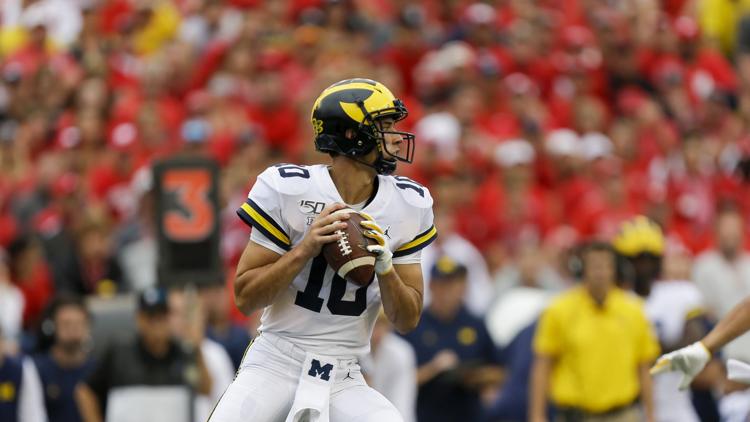 Michigan coach Jim Harbaugh gave up the reigns to his offense last year and hired Josh Gattis to modernize the Wolverines' approach. Gattis' spread system was shaky early in the season but seemed to find footing later on.
Inconsistent quarterback play from starter Shea Patterson plagued a talented receiver group, but enough come back to give to Patterson's replacement — redshirt sophomore Joe Milton after junior Dylan McCaffrey's opt out and potential transfer — good talent to throw to.
If Milton isn't the answer, Michigan has one of the top 2021 recruits in the country — five-star quarterback J.J. McCarthy — committed to the program.
Even with a new coordinator and focus offensively, the Wolverines would often drift back to Harbaugh's run-first style — Michigan had nearly a 70-30 run-pass split a year ago. The question is whether a full recruiting cycle with the spread in mind nets the Wolverines enough talent to beat Big Ten rivals like Ohio State, Penn State and UW.
Michigan State: Who becomes an offensive playmaker?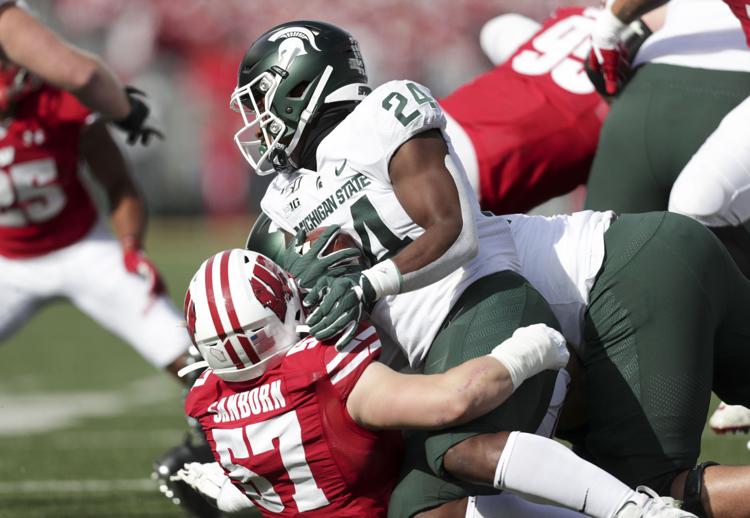 The Spartans took a step forward after an ugly 2018 season with a 7-6 campaign a year ago, but Mark Dantonio's resignation and the hiring of UW alum Mel Tucker brought needed change to the program.
Michigan State lacked spark on offense last year. Only running back Elijah Collins made an All-Big Ten team, a third-team pick by the media, and he averaged less than 100 yards per game of total offense. If he can add more explosive plays to his game, Michigan State can utilize him behind an experienced offensive line.
Receiver Cody White also showed flashes last season with multiple 100-yard games and six touchdowns, but he'll have to get up to speed with a new quarterback after experienced starter Brian Lewerke graduated.
A new playmaker will need to emerge for the Spartans to have success next season, whether it's someone on the roster now like receivers Tre Mosley or Julian Barnett or a new face.
Minnesota: Can Tanner Morgan do that again?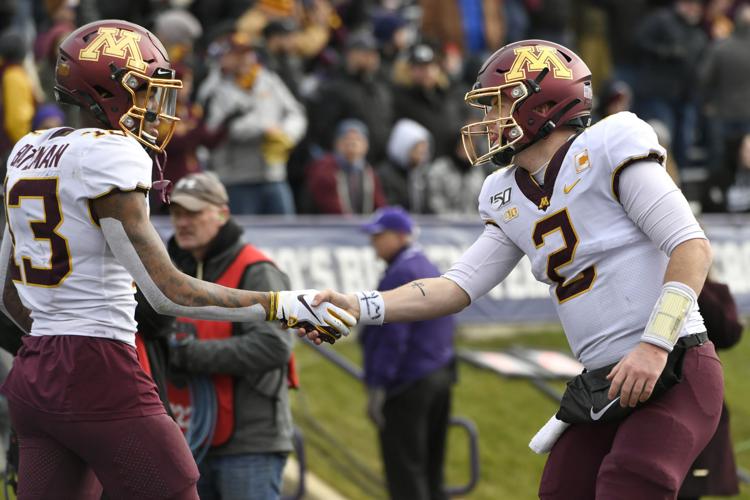 The Golden Gophers were one of the biggest surprises in college football last year. After going 7-6 in 2018, Minnesota rattled off nine wins to start the 2019 season. A tough loss at Iowa and UW rolling the Gophers at home ended their chances at the Big Ten title and a possible College Football Playoff berth, but it was still a breakthrough season.
Quarterback Tanner Morgan, a redshirt sophomore who wasn't projected to start until an injury to Zack Annexstad thrust him into the role, was a big reason for Minnesota's success. He set school records for passing yards (3,253), touchdowns (30), completion percentage (66%) and passing efficiency (178.7).
Receiver Tyler Johnson graduates and takes 86 catches, 1,318 yards and 13 touchdowns with him. Rashod Bateman (60-1,219-11) is trying to come back to the program after opting out this summer, which would be a major boost to the receiving corps. Offensive coordinator Kirk Ciarrocca left for the same role at Penn State, but one would assume that the run-pass option scheme Morgan utilized so well will remain.
If Morgan can put together another season like he did in 2019, the Gophers could again make a run in the Big Ten West.
Nebraska: Will strong recruiting finally pay off?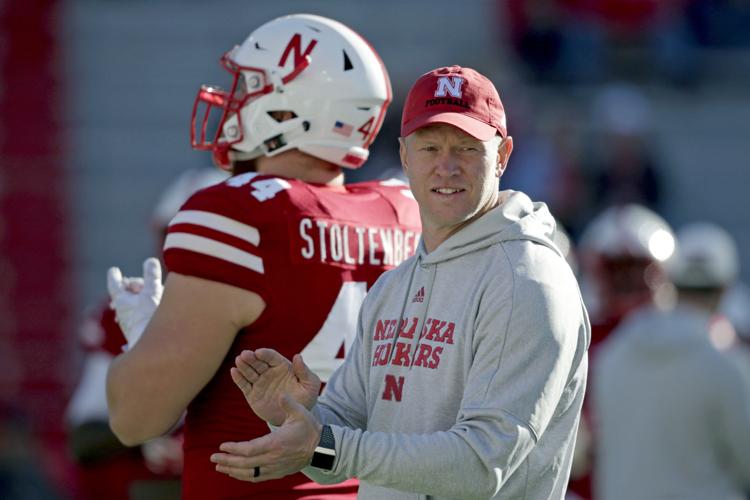 In the past four seasons, the Cornhuskers are a good example that success in college football goes beyond landing good recruits.
Since 2017, Nebraska hasn't had a recruiting class rank outside of the top 25 in the country, and has signed 22 four-star prospects. Conversely, since 2017, the program has spent just two weeks in the Associated Press Top 25 poll.
Scott Frost is entering his third season after going 5-7 in each of his first two years at his alma mater. Frost, who won a national championship as the Cornhuskers' quarterback in 1997, needs the work he's done recruiting to translate into wins.
Nebraska arguably pushed the hardest for football's return, with eight of its players suing the Big Ten. We'll see if they wanted to play so badly because they had a successful team waiting. 
Northwestern: Can Pat Fitzgerald get the program back on track?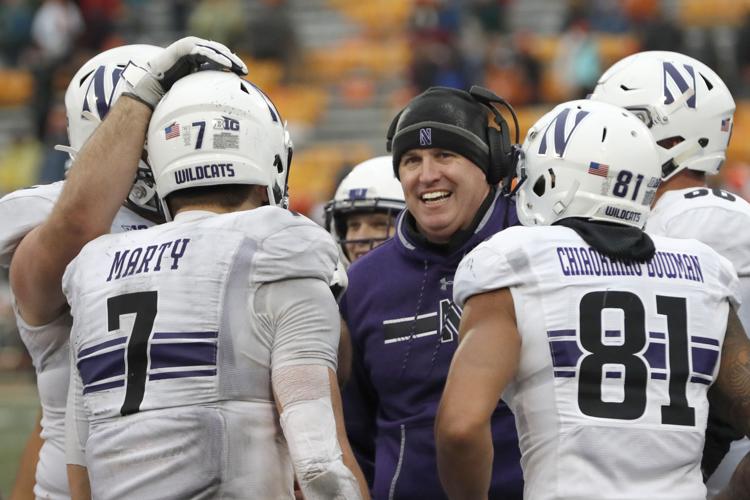 Let's preface this with a fact — Pat Fitzgerald has done a tremendous job at Northwestern. Since taking over in 2006, Fitzgerald's Wildcats are 99-79 with a 4-4 record in bowl games. He's the only coach in Northwestern history with multiple 10-win seasons. His teams have consistently been tough to beat in Big Ten play.
All that said, the wheels fell off last year. The team's 3-9 finish was Fitzgerald's worst in his tenure with the program and at multiple times Fitzgerald questioned publicly the dedication of his players. Quarterback and Clemson transfer Hunter Johnson struggled, and the team had just six passing touchdowns last season.
"The lack of success is completely, totally unacceptable," Fitzgerald told the Chicago Tribune in February.
Andrew Marty started at QB for the team's season-ending win against Illinois and took first-team reps in spring practices before the pandemic. TJ Green is a sixth-year senior that expects to be ready before training camp after breaking his foot last season, Johnson is still in the mix, and the team brought in grad transfer Peyton Ramsey from Indiana.
Fitzgerald and Co. had an extremely down year in 2019 — let's see if they can limit it to just one.
Ohio State: How far does the defense fall?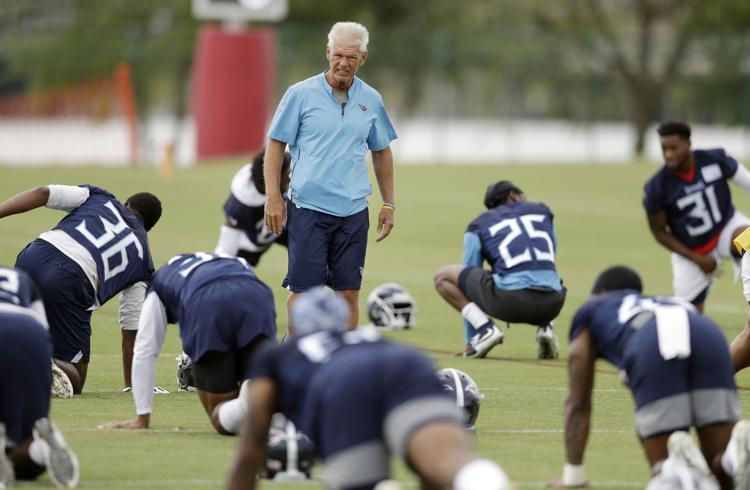 Before Buckeyes fans freak out — Ohio State's defense is still going to be good next season.
But to expect it to reach the heights of last year when you consider seven defenders were selected in the NFL draft this year is wrong. Two keys to the Buckeyes' defense last season, edge rusher Chase Young and cornerback Jeffrey Okudah, went in the top three picks.
Ohio State's defense has a new coordinator in Kerry Coombs, who came from the NFL's Tennessee Titans, but still had Madison native Greg Mattison as co-coordinator. While Ohio State's roster has the depth to sustain draft/graduation losses, it's unlikely they'll be able to replace Young, Okudah and Co.'s production, even if cornerback Shaun Wade is allowed to come back after opting out. 
The question is how much of a drop off will there be from last season's nation-best defense (259.7 yards allowed per game). If it's not too significant, the Buckeyes will again be pushing for the College Football Playoff championship.
Penn State: Who breaks out on defense?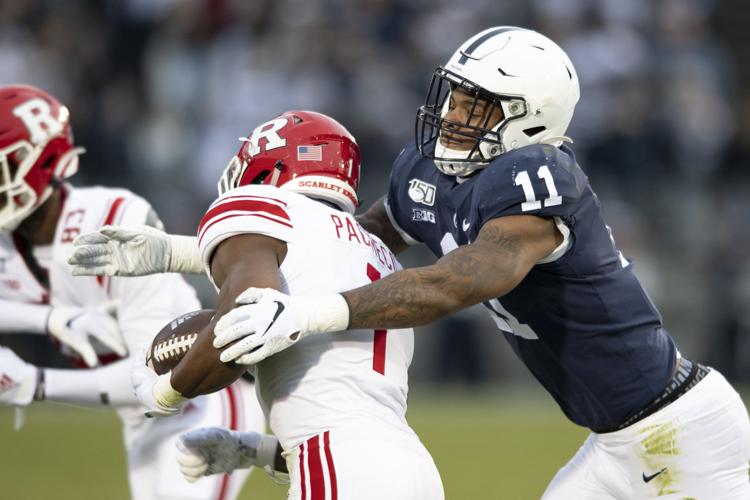 Breaking through in the Big Ten East for the Nittany Lions means having to beat Ohio State. For that to happen in 2020, that means finding defensive playmakers to slow down the Buckeyes' high-powered offense.
Perhaps the best inside linebacker in the country, Micah Parsons, opted out, but could return to the Nittany Lions. Parsons led the team with 109 tackles and four forced fumbles last year, and safety Lamont Wade, who had five pass breakups and three forced fumbles.
Safety Garrett Taylor and defensive end Yetur Gross-Matos are gone, but there's enough returners from last season's unit to remain a good defense. Finding a replacement for Gross-Matos' pass-rushing will be key for Penn State.
One major factor will be securing more turnovers — Penn State created 22 turnovers last year, which was tied for 23rd nationally, but 15 more fumbles caused by the Nittany Lions were recovered by their opponent.
Purdue: Can the QB fully utilize Rondale Moore?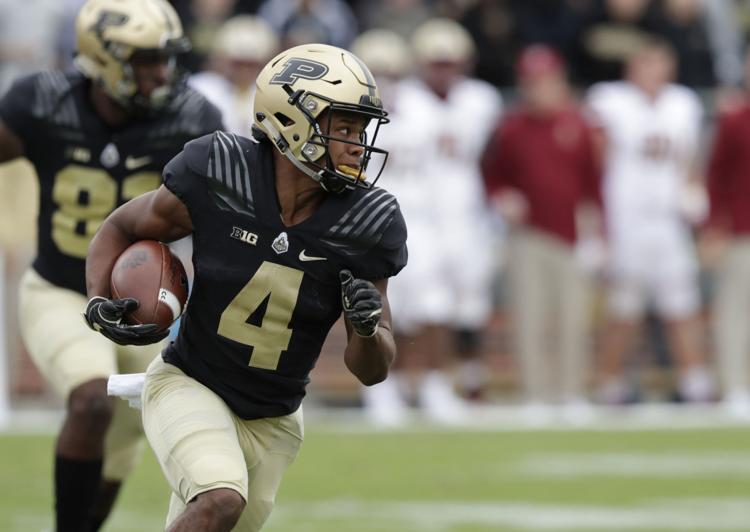 When Rondale Moore injured his hamstring last season against Minnesota, which forced him to miss the final eight games of the season, college football lost one of its most electric players. Not having the first consensus true freshman All-American in Big Ten history was too much for the team to absorb, along with a rash of injuries on offense.
Moore's healthy now, and participated in Purdue's spring practices before COVID-19 shut them down. Moore originally opted out of the season, but announced Sept. 24 he's going to play for the Boilermakers this fall, pending NCAA clearance.
Jack Plummer and Aidan O'Connell manned the QB spot for most of the season after Eljiah Sindelar was hurt. Sindelar graduated and won't return, and Purdue brought in UCLA transfer Austin Burton to compete with Plummer and O'Connell for the starting job.
Whomever wins the spot must get Moore back to the explosive, playmaking heights of his freshman season. Moore is projected as one of the top wide receiver prospects in the 2021 NFL draft, so it is likely his last season in West Lafayette. If the quarterback does his job, Moore should make defensive coordinators nervous all season.
Rutgers: Can Greg Schiano turn things around?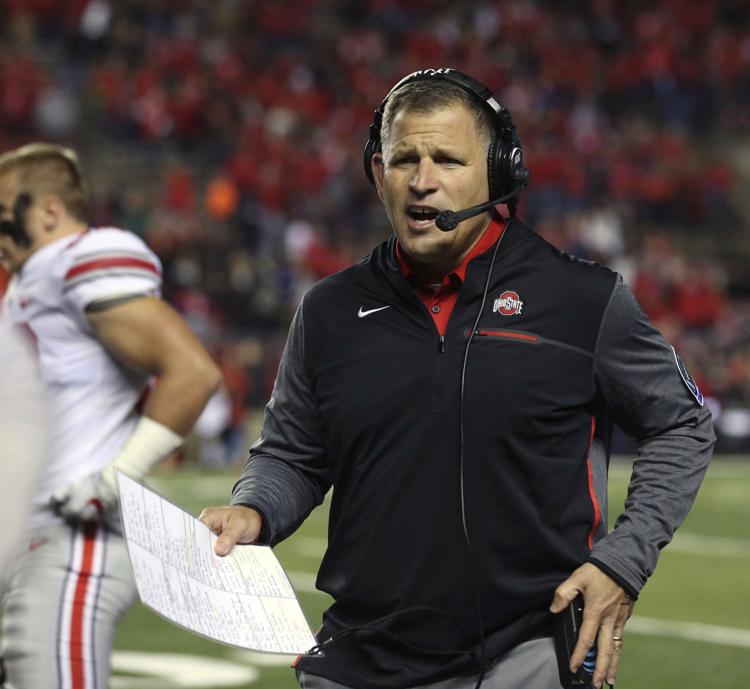 In six seasons of being in the Big Ten Conference, Rutgers is 21-52 overall and 7-45 in the Big Ten. The Scarlet Knights haven't won a conference game since 2017.
The struggles convinced Rutgers administration to turn back to coach Greg Schiano, who turned Rutgers into a Big East power during his first stint with the program from 2001-2011. Getting the team out of the cellar is a tougher task when considering the stiff competition in the division and conference overall.
Schiano got a jump on 2021 recruiting when he got the job with 20 commitments already, and is bringing in nine D-I transfers — including former UW receiver Aron Cruickshank — into the 2020 class. It will take years for Rutgers to seriously contend in the conference, but if Schiano's work in recruiting bears fruit, it might not be a doormat much longer.
Wisconsin: How do you replace Jonathan Taylor?
Notice this question isn't, "Who replaces Jonathan Taylor?" because it's not going to be a one-man job.
Backfield options on the roster already include Garrett Groshek, Nakia Watson, Julius Davis and Isaac Guerendo. Add in four-star tailback Jalen Berger from the 2020 recruiting class and the Badgers have a stable of backs that could cobble together the 2,500-3,000 total yards rushing the program is accustomed to.
A running-back-by-committee approach has worked for UW before, like in 2015's 10-win season in which no player eclipsed 1,000 yards rushing but the team had nearly 2,000 total.
However, the home-run threat Taylor provided on a play-to-play basis hasn't been shown by anyone in that running back group. So creating explosive plays in the passing game may be required in order to match the offensive output of 2019.
Depth behind the top duo of receivers Danny Davis and Kendric Pryor is a question mark, so more responsibility may fall to quarterback Jack Coan to elevate new players to make plays in the passing game.
Concerned about COVID-19?
Sign up now to get the most recent coronavirus headlines and other important local and national news sent to your email inbox daily.