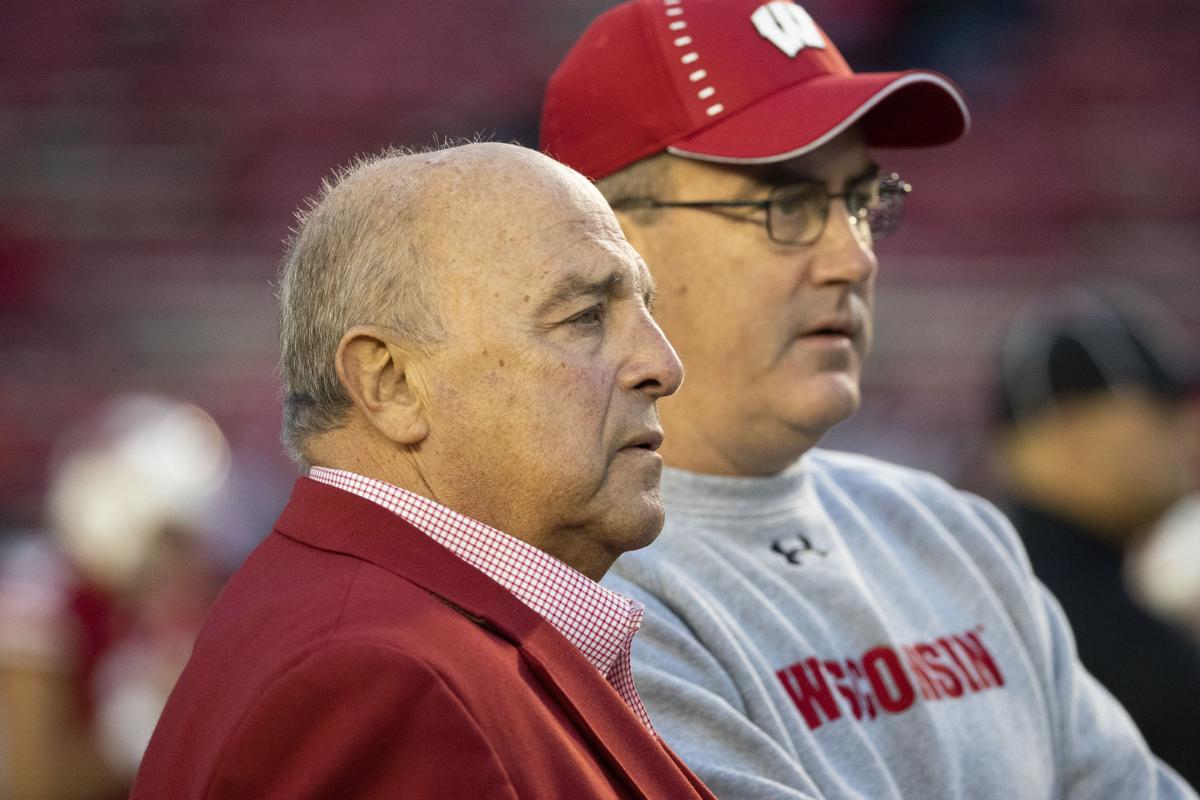 Even in what could be a best-case scenario given the current landscape, the University of Wisconsin athletic department is anticipating a revenue loss of at least $60 million for the 2020-21 school year because of the COVID-19 pandemic.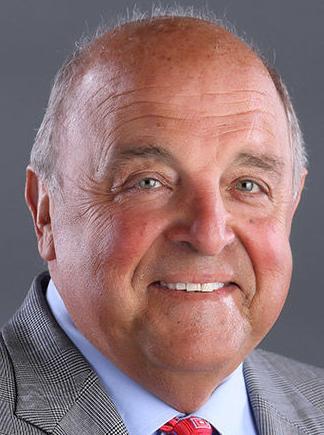 If the financially lucrative football season is canceled entirely, the revenue impact could be greater than $100 million, according to UW.
Responding to questions about finances, an athletic department spokesperson provided written statements saying that it is "highly likely" that UW will have to use a reserve fund to cover losses this fiscal year.
In a scenario being modeled by the department in which the Badgers football team plays the conference-only schedule now on the table and all other UW sports continue, revenues are projected to decline by $60 million to $70 million in an operating budget that calls for spending about $139 million.
Between ticket revenue, seat donations, sponsorships, parking, concessions and TV-driven conference distributions, the value of playing football games is substantial at UW and most major college athletics programs.
But in an interview Tuesday, athletic director Barry Alvarez said UW won't put finances ahead of the health and safety of players during the pandemic.
"We've got to feel comfortable that our athletes will be safe before we move forward," said Alvarez, who added that he assures recruits' parents that his department will care for their children. "I want to be able to look them in the eye and say, yeah, I feel comfortable that they'll be safe."
Athletic directors don't get to feel sorry for themselves in times of worry, Alvarez said. They have to be proactive and figure out solutions.
The financial outlook, however, will put UW under strain.
If there's a football season, it'll be without at least a large percentage of the crowds that help drive revenue. That'll impact the finances "considerably," Alvarez said.
The athletic department will work with campus officials to determine how many — if any — fans would be allowed to watch Badgers home games in person, he said. The number of games to be played in a conference-only 2020 football schedule hasn't been determined.
Reserves in play
UW said it didn't have to tap into an operating reserve fund held at the UW Foundation to cover a projected deficit of around $2.5 million for the 2019-20 fiscal year that ended June 30. That probably will change this year.
The reserve fund totaled more than $190 million at the end of the 2018-19 fiscal year, according to an audit. Most was held in endowments or targeted for specific capital projects, UW said, so the available amount in the reserve isn't enough to cover the loss of an entire year of operating revenue.
The athletic department said it will prioritize rebuilding the fund in the future, signaling that the financial impact of the coronavirus will continue over upcoming years.
"We'd have to go right back and start trying to build it back up again," Alvarez said. "Along the way, we've been generous to campus. We've moved some of our revenue to campus. But when you dig into the reserve, when you go through that, this is going to affect everyone financially."
Preliminary figures for the 2019-20 fiscal year showed operating revenue for athletics was off by more than $11 million compared to the budgeted amount.
UW Athletics had $123 million in operating revenue, according to initial reports, down from a projected $134.8 million expected before the COVID-19 pandemic took hold.
The coronavirus canceled concerts and other events that UW would have hosted between March and the end of the fiscal year. Distributions from the NCAA and Big Ten were lower than projected, according to UW, as were revenues from concessions and catering.
The department was able to trim operating expenses to $125.5 million, down from the budgeted $134.7 million. UW saved because of the early end to the competition season and salary reductions in place since May.
Work-Share extended
Spending on capital expenses funded by donations also was slashed to $7.4 million in 2019-20 from a budgeted sum of $22.65 million. UW attributed that to savings from projects completed or delayed.
Northern Illinois athletic director Sean Frazier is among those who now believe that college football needs to "punt" its season to the spring instead of trying to force a fall season amid the COVID-19 pandemic.
Alvarez said he would be willing to listen to proposals to push the fall sports calendar, including football, to the spring. He said football coach Paul Chryst has been a resource on that topic because he once coached in a professional league that played in the spring.
Playing a spring season followed by a traditional fall season in 2021, however, doesn't sound feasible, Alvarez said.
As COVID-19 cases increase in Wisconsin and around the country, Alvarez said he's trying to stay positive while Badgers athletes go through testing and summer conditioning.
"I want them to have something to shoot for," he said. "I'll keep working and trying to figure out things and see if we can play in the fall until you get to an answer that you feel safe for your people."
---
Badgers watch list tracker: UW players on radar for national awards
ERIC BURRELL, redshirt sr., safety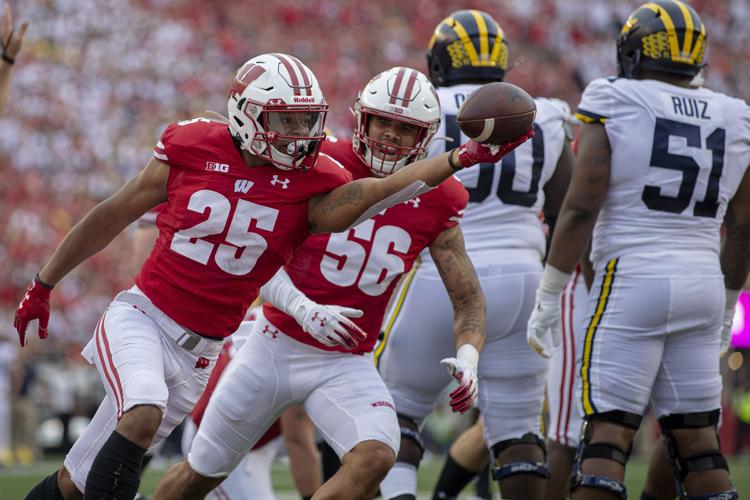 Top defensive back in college football, named in memory of multi-sport athlete and Olympian Jim Thorpe
Past Badger winners: Jamar Fletcher (2000)
National defensive player of the year, named after Minnesota legend Bronco Nagurski
Past Badger winners: None
55 tackles, 3½ tackles for loss, 2 sacks, 2 forced fumbles, 2 fumble recoveries, 3 interceptions, 6 pass breakups
JACK COAN, sr., quarterback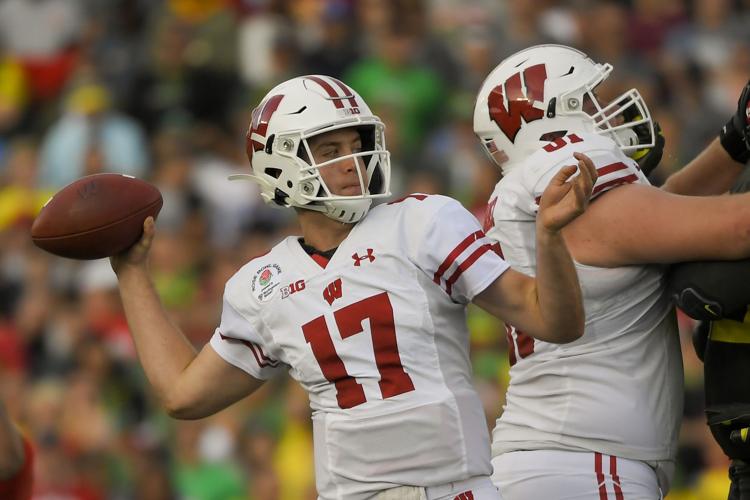 Best quarterback in college football, named after TCU legend Davey O'Brien
Past Badgers winners: None
JOHNNY UNITAS GOLDEN ARM AWARD
Top senior and upperclassman quarterback set to graduate with their class based on player performance on and off the field. Award's named after Louisville and NFL legend Johnny Unitas
Past Badgers winners: None
Best quarterback in college football including bowl performance, named after the Manning family, Archie, Peyton and Eli. Archie and Eli starred at Ole Miss, while Peyton stood out at Tennessee. 
Past Badgers winners: None
Best all-around player in college football, named after Robert Maxwell, a college football player, coach and sportswriter
Past Badgers winners: Ron Dayne (1999)
236 completions on 339 attempts (69.6%) 2,727 passing yards, 18 passing TDs, 5 interceptions, 4 rushing touchdowns
MADISON CONE, sr., safety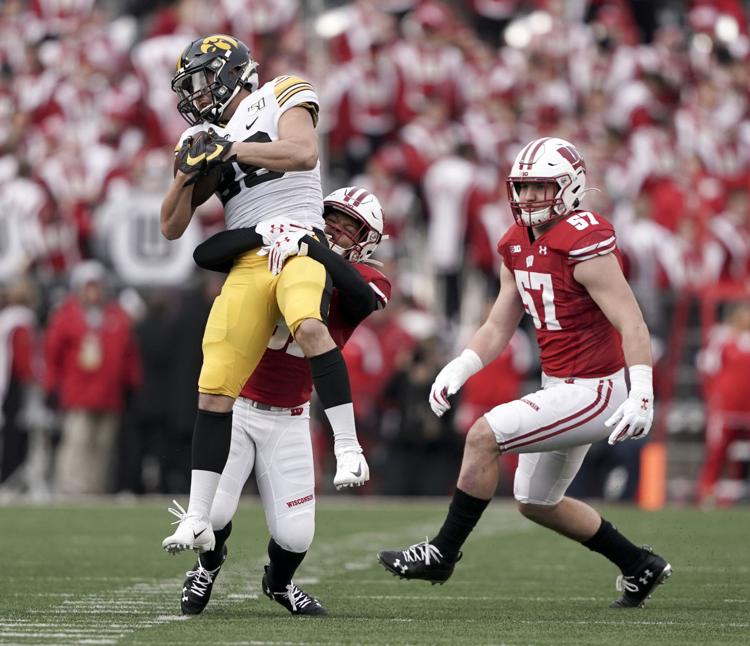 Given to the college football player who best combines exemplary community service with athletic and academic achievement, named after Florida legend Danny Wuerffel
Past Badger winners: None
Played in 10 games, made seven total tackles
JAKE FERGUSON, redshirt jr., tight end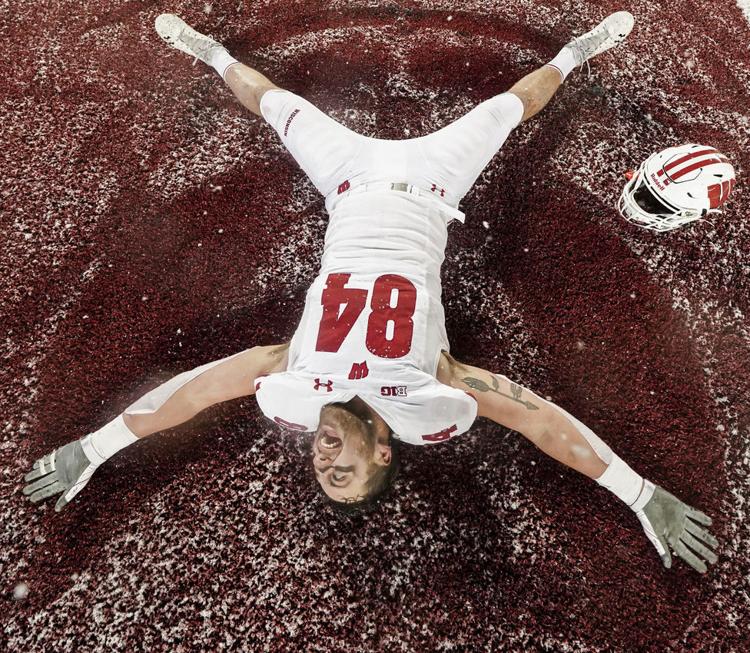 College football's most outstanding tight end, named after Syracuse legend John Mackey
Past Badger winners: None
33 catches, 407 yards, 2 touchdowns, played nearly every offensive snap
JACK SANBORN, jr., linebacker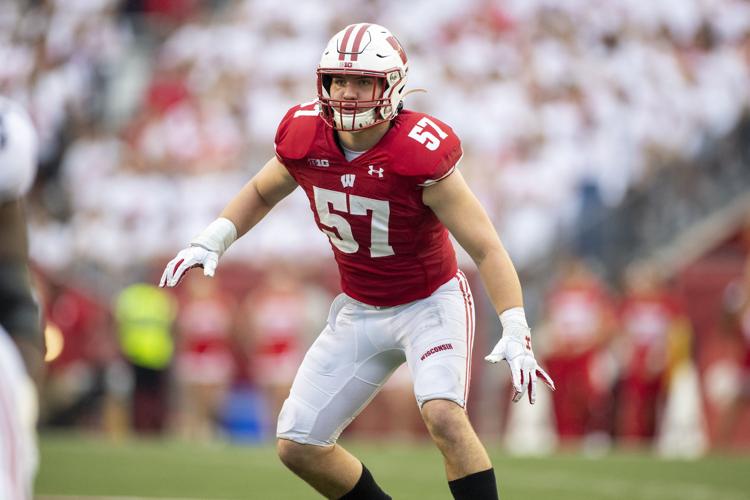 Top linebacker at the college level, named after Illinois legend Dick Butkus
Past Badger winners: None
College football defensive IMPACT player of the year, named after Southern Cal legend Ronnie Lott
Past Badger winners: J.J. Watt (2010)
Top defensive player, named after Penn legend Chuck Bednarik
Past Badger winners: None
80 total tackles, 9 tackles for loss, 5½ sacks, 3 interceptions, 1 forced fumble, 1 fumble recovery
COLE VAN LANEN, redshirt sr., offensive tackle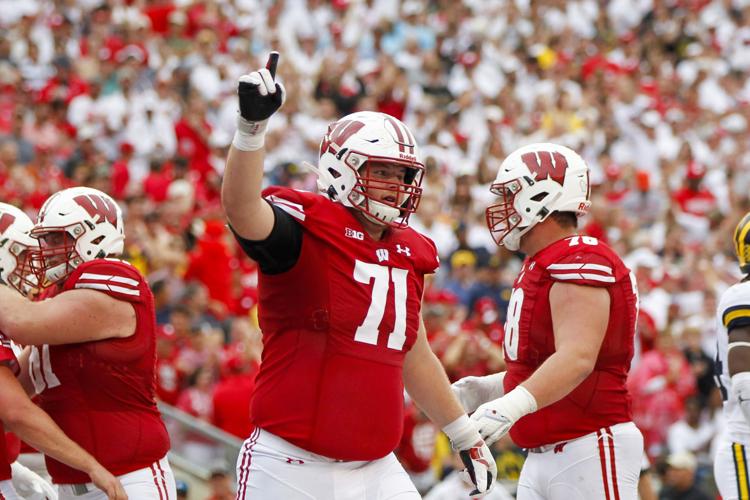 Best college football interior lineman, named after John H. Outland, who was an All-American at two positions during his playing career at Penn and Kansas
Past Badger winners: Joe Thomas (2006), Gabe Carimi (2010)
Made 13 starts, including the Rose Bowl, and helped the offense average 34.1 points and 433.2 yards per game
NAKIA WATSON, redshirt soph., running back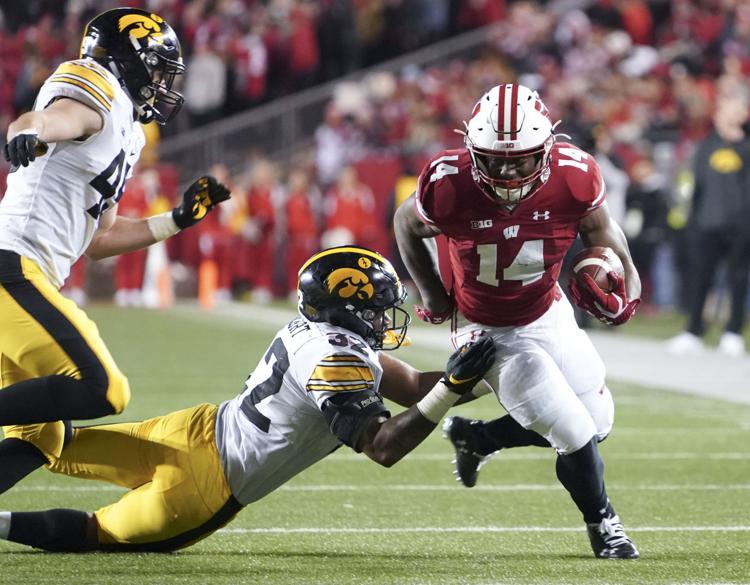 Nation's top running back, named after SMU legend Doak Walker
Past Badger winners: Jonathan Taylor (2019, 2018), Melvin Gordon (2014), Montee Ball (2012), Ron Dayne (1999)
74 carries, 331 rushing yards, 2 touchdowns, 3 catches, 3 receiving yards
ADAM BAY, sr., long snapper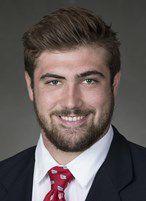 Given to best senior long snapper in the country
Past Badgers winners: None
Started 14 games at long snapper. Enters 2020 as three-year starter and letter-winner. 
Concerned about COVID-19?
Sign up now to get the most recent coronavirus headlines and other important local and national news sent to your email inbox daily.