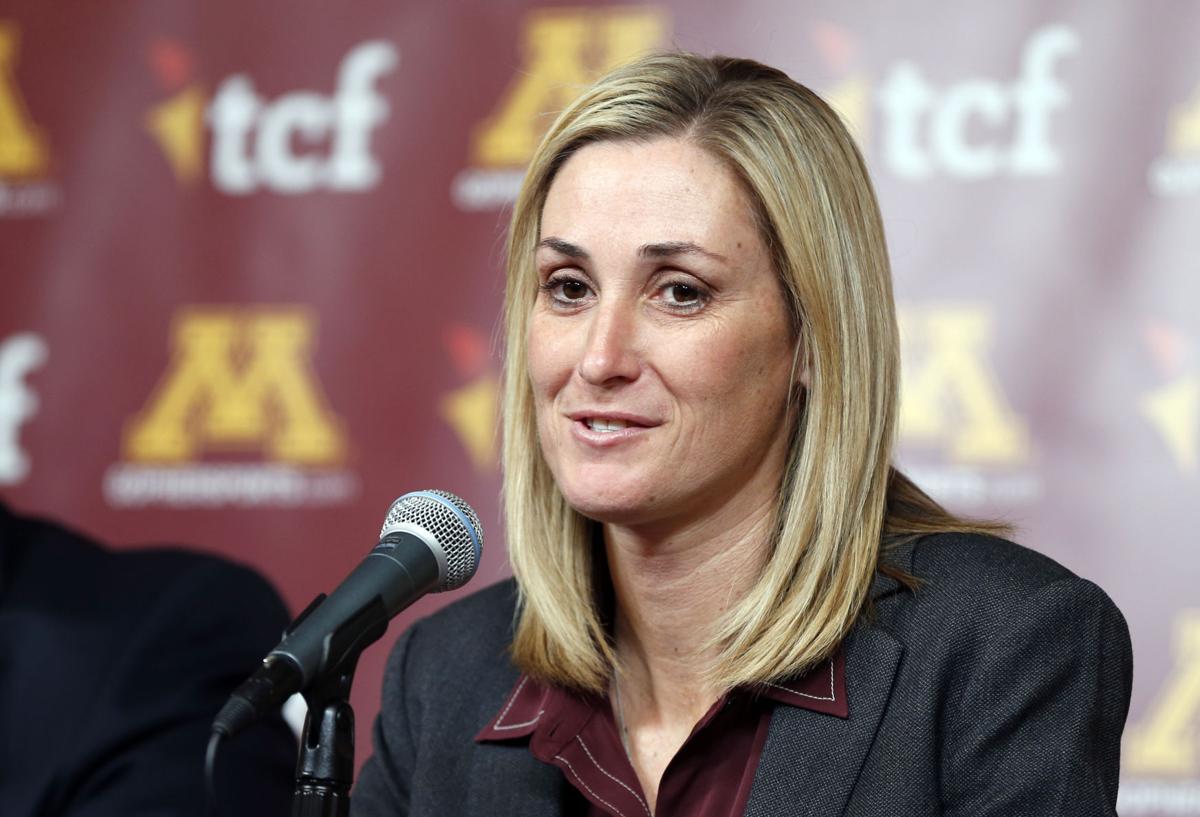 There's about a month to go before Barry Alvarez officially retires as University of Wisconsin athletic director, and it appears UW-Madison Chancellor Rebecca Blank is getting closer to finding his replacement.
CollegeAD.com has reported that finalists are interviewing this week, and the website broke down a list of potential candidates.
McIntosh is the deputy athletic director at UW and has been groomed by Alvarez to take over. Frazier also worked under Alvarez as deputy athletic director and is now the athletic director at Northern Illinois.
Moore is the athletic director at Colgate, but a source said Tuesday that she has pulled out of the running for the UW job.
That leaves Goetz, who's the athletic director at Ball State.
Another source said Goetz is "very smart" and "very good financially." The COVID-19 pandemic has left many athletic departments hurting financially, but the source said Goetz has done a good job of tightening the budget and cutting out wasteful spending at Ball State.
"I'd call her very well-rounded," said the source, who has worked with Goetz. "I think she would be a good hire."
According to her bio, one of Goetz's projects at Ball State was "the creation of a five-year strategic plan titled Onward. The plan aims to foster an environment that breeds academic success, impactful student-athlete experience, competitive excellence, community engagement, a sense of spirit and tradition, a Cardinal Culture and financial responsibility."
Here are three other things to know about Goetz.
She's been in the shoes of student-athletes
Goetz, who grew up in suburban St. Louis, played soccer at both Brevard College in North Carolina and Clemson. She was a captain as a senior at Clemson and one former teammate described her as "scrappy" in a 2015 Minneapolis Star Tribune feature story on Goetz.
According to the story, Goetz broke her nose on a header in a game against Duke during her senior season. She was worried she might lose her starting spot, so "she wore a plastic mask and had one of her best games the next day."
She was a coach before going into administration
Goetz got her undergraduate degree in psychology and her master's degree in counseling and had plans to become a therapist. But her coaches convinced her to give coaching a try and she served as an assistant women's soccer coach while studying at Missouri-St. Louis.
She eventually became the coach and went 120-90-9 in 11 seasons from 1997 to 2007 before beginning a career as an administrator at Missouri-St. Louis, where she served as an assistant athletic director.
As for her background in psychology, Goetz said this in the aforementioned Star Tribune feature story on her.
"I think I'm pretty even-keeled most of the time," she said. "There's that saying that you don't let people live rent free in your head. From a pressure standpoint, a challenge is invigorating."
She has Big Ten experience
Goetz went from Missouri-St. Louis to Butler, where she served as an associate athletic director from 2008 to 2013.
She was hired as the deputy athletic director at Minnesota in 2013 and was promoted to interim athletic director in 2015 when Norwood Teague was forced to resign amid sexual harassment complaints.
Goetz served in that role for nine months, running a 25-sport department with a $105 million budget, but she was passed over for the permanent job, with Minnesota instead hiring Mark Coyle.
She was faced with a huge decision during her brief tenure running the Minnesota athletic department and chose to promote Tracy Claeys, who had served as interim coach after Jerry Kill retired for health reasons. Claeys went 9-4 in his only season but was fired by Coyle in January 2017 after a team-led boycott in response to suspensions of 10 Minnesota players accused of having a role in a sexual assault case led to a public outcry.
Goetz by that point had left for Connecticut, where she served as chief operating officer for two years. She was named the athletic director at Ball State in June 2018.
---
6 potential candidates to replace Barry Alvarez as Wisconsin's athletic director
CHRIS MCINTOSH
Current position: Deputy athletic director, Wisconsin
A former UW offensive lineman, McIntosh played for Alvarez's teams from 1996-99. As a senior, he was a consensus All-American, helped the Badgers win a second consecutive Rose Bowl and became a first-round draft choice of the Seattle Seahawks. A neck injury ended his pro career after three seasons.
McIntosh joined the department in December 2014 and was named deputy athletic director in July 2017. McIntosh has been Alvarez's right-hand man for years, learning at his side and running a number of day-to-day operations. He oversees recruiting and business development among other aspects of the department.
McIntosh's knowledge of the department will carry weight, and being Alvarez's top choice doesn't hurt, but he'll need to beat out a national search to earn the top job.
SEAN FRAZIER
Current position: Athletic director, Northern Illinois University
With more than 20 years as either an athletic director or high-level administrator on his resume, Frazier would have a wealth of experience to draw upon leading the Badgers. He would also be the first African American athletic director in UW's history and has a long track record of pushing inclusion goals.
Frazier moved between a number of senior leadership roles at UW before becoming Alvarez's deputy AD in 2011. McIntosh replaced him after Frazier took the top job at NIU.
How much Frazier could help UW programs elevate on the field would be a fair question — NIU's top programs haven't had much success the past five seasons.
TERRY GAWLIK
Current position: Athletic director, University of Idaho
After serving a variety of roles in the Badgers' athletic department for 25 years, including nearly 15 as an associate athletic director, Gawlik has been in her current post for 18 months. If hired, Gawlik would be the first female athletic director at UW.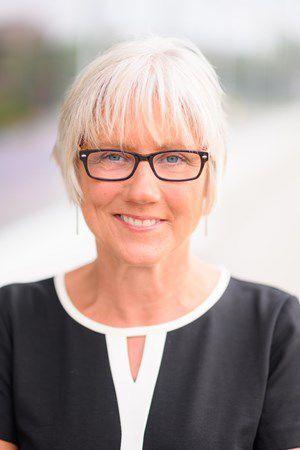 Gawlik was in leadership positions on many Big Ten Conference and NCAA committees in her time at UW, so she has knowledge of working with decision-makers at the conference and national levels. She was the Badgers' senior woman administrator for 14 years, overseeing 10 sports in her time.
With relationships across the department, she'd be a strong candidate if she was interested, but she may want to continue the work she's started at Idaho.
TROY VINCENT
Current position: Executive Vice President of Football Operations, NFL
One of the first standouts Alvarez had as UW's football coach, Vincent turned a 14-year career in the league into a successful career as an executive. If hired, he'd be the first African American athletic director in UW history.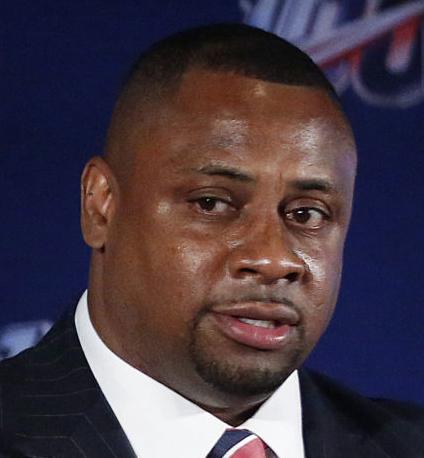 Vincent was the president of the NFL Players Association, and has served on the board of directors of the University of Wisconsin Foundation. He'd know the people to speak to when it comes to fundraising and has a list of credentials as a leader.
This would be an outside-the-box hire for the Badgers, especially with no college administration experience on his resume. But if Vincent is interested in leaving the NFL, UW may listen.
JAMIE POLLARD
Current position: Athletic director, Iowa State University
In lifting the Cyclones out of the doldrums, Pollard has drawn rave reviews for his work as the leader of the department. On top of his successful push to grow Iowa State's athletic department — tripling its operating budget and investing heavily in facilities — he made one of the best coaching hires in major college football in Matt Campbell. He's also been able to keep Campbell from being plucked by another program by negotiating lucrative contract extensions.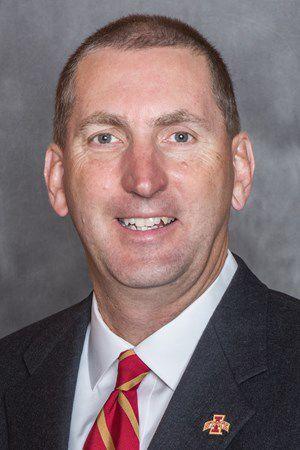 Iowa State men's basketball has hit a skid the last four years, going 50-72 and making the NCAA tournament just once, which led to the firing of coach Steve Prohm this spring.
He's won awards from national organizations like the National Association of Collegiate Directors of Athletics and is a member of the NCAA Men's Basketball Committee.
Pollard was an associate AD at UW from 1998-2003 and the deputy AD from 2003-05 before taking the top spot in Ames. It may be difficult to lure him away from Iowa State, especially since he signed an extension through 2026 on Monday, but the Oshkosh native could be drawn to his home state.
NICKI MOORE
Current position: Athletic director, Colgate University
Moore is in her third year as the AD at Colgate after rising through the ranks at Oklahoma and North Carolina. Moore was an accomplished runner at Missouri, where she was a four-time captain and two-time NCAA qualifier. If hired, she would be the first female AD in UW's history.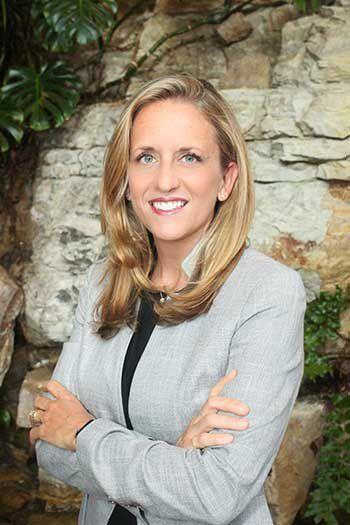 Moore has her Ph.D. in counselling psychology with an emphasis in sport psychology and has put that at the forefront of her work, serving on a number of NCAA committees and launching initiatives at multiple institutions focusing on student-athletes' mental health. At Colgate, she's started a number of programs to develop athletes' job prospects after graduation.
Moore was the senior woman administrator at both Oklahoma and UNC, so she has hands-on experience leading major Division I programs. A lack of experience in the Big Ten may be the only question mark on her resume.