Wisconsin State Journal reporter Jim Polzin breaks down the matchup between the No. 17 Wisconsin Badgers and the Central Michigan Chippewas on Saturday afternoon at Camp Randall Stadium in Madison. 
WHEN THE BADGERS HAVE THE BALL
Central Michigan allowed only 45 rushing yards in 22 attempts while opening the season with a 38-21 victory over Albany from the Football Championship Subdivision. If they can hold UW junior tailback Jonathan Taylor (above) under 45 in the first quarter, it will be an accomplishment.
Taylor opened with 183 total yards and four touchdowns in a 49-0 win at South Florida, including 135 yards and two scores on the ground. Four of Taylor's 16 carries went for at least 10 yards, but he was stopped for negative yardage on three attempts.
Sophomore right tackle Logan Bruss (left leg) will miss the game, so UW will turn to senior David Moorman and sophomore Tyler Beach to fill in for him.
EDGE | UW
WHEN THE CHIPPEWAS HAVE THE BALL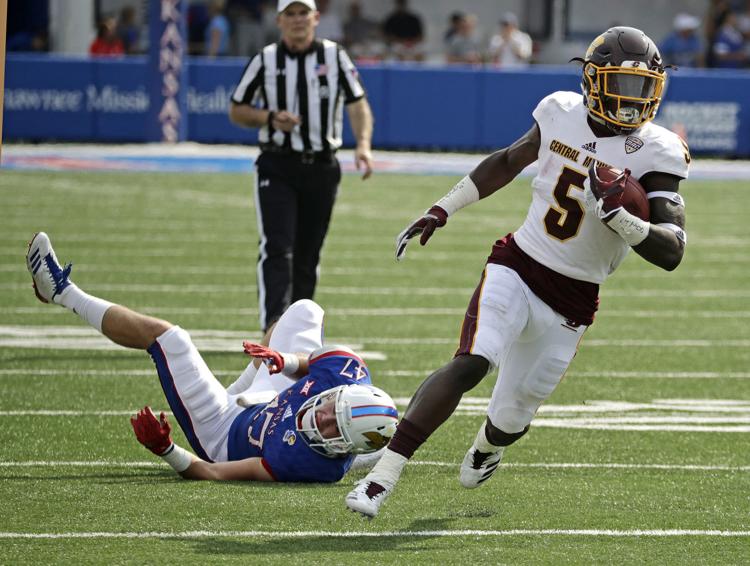 The Badgers allowed only 157 total yards in shutting out South Florida. They'll be without two defensive starters — sophomore safety Scott Nelson (left leg) and sophomore outside linebacker Izayah Green-May (right arm) against Central Michigan.
The Chippewas ran 84 plays against Albany, with senior tailback Jonathan Ward (above) rushing for 158 yards and two scores and adding 53 yards through the air. Senior quarterback Quinten Dormady took an interesting path to Central Michigan. He began his career at Tennessee and started the first five games of the 2017 season before being benched and ultimately undergoing season-ending shoulder surgery. Dormady landed at Houston as a graduate transfer, played briefly and retained a season of eligibility due to the NCAA's new redshirt rule. He went 27 of 37 for 285 yards and three touchdowns in his debut with the Chippewas. His favorite targets were redshirt freshman Tyrone Scott (93 yards, two TDs) and Virginia Tech transfer Kalil Pimpleton (8 catches, 40 yards, TD).
"They want to play fast," UW defensive coordinator Jim Leonhard said. "They want to spread the ball out. The quarterback is good — he's got a big arm, and he knows how to get through his progressions."
EDGE | UW
SPECIAL TEAMS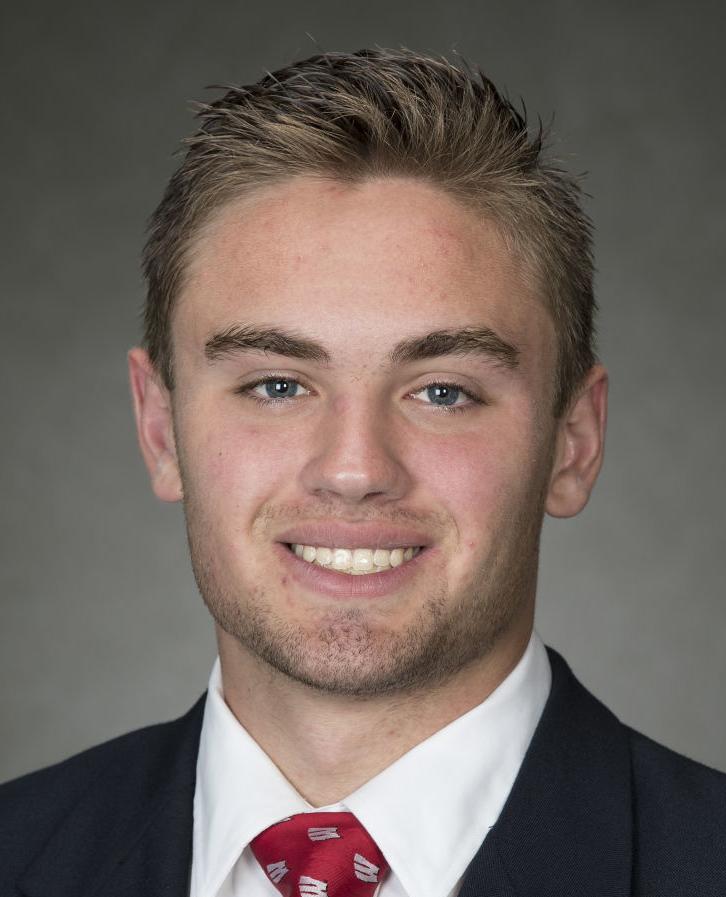 Central Michigan kicker Ryan Tice, who began his career at Michigan, had a 50-yard field goal in the opener. Tice was 10 of 12 on field goals last season for Central Michigan, including a 53-yarder that was the second-longest effort in program history.
UW junior Jack Dunn, a former Madison Edgewood product, set a career high with a 41-yard punt return in the opener. Sophomore kicker Collin Larsh (right), who played at Monona Grove, missed a 30-yard field goal attempt in his debut.
EDGE | UW
COACHING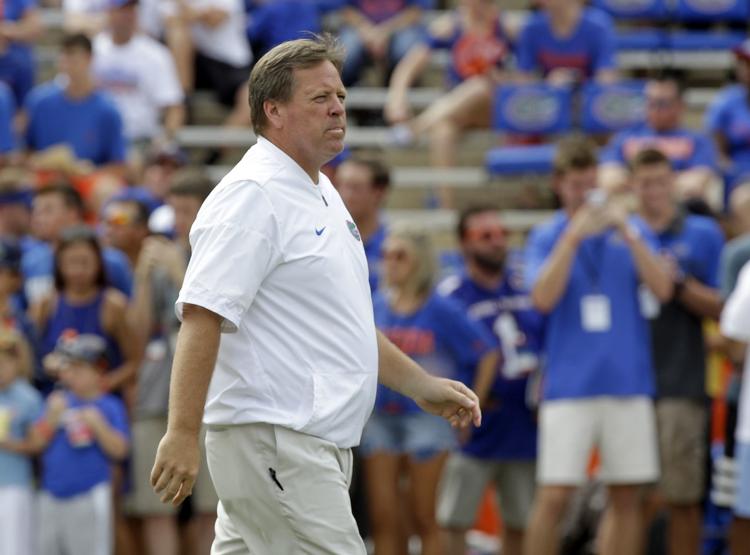 Paul Chryst was mostly pleased with the game at South Florida, especially considering the start of the game was delayed almost an hour due to lightning. The Badgers were focused on both sides of the ball for the most part and ran away with an easy win.
Jim McElwain (above) takes over a Central Michigan program that went 1-11 last season. The Chippewas are picked to finish last in the MAC East Division.
EDGE | UW
INTANGIBLES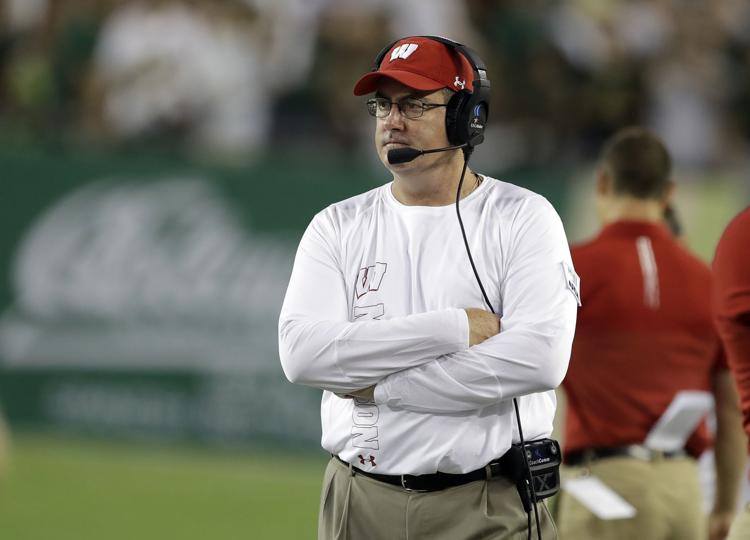 UW won't be at full strength, but that shouldn't be an issue because it showed off plenty of depth on both offense and defense in the opener. Central Michigan is 4-3 in its last seven road openers, with all of those wins coming against Power 5 opponents. The list of victims includes Iowa (2012), Purdue (2014), Oklahoma State (2016) and Kansas (2017).
EDGE | UW
STATE JOURNAL'S PICK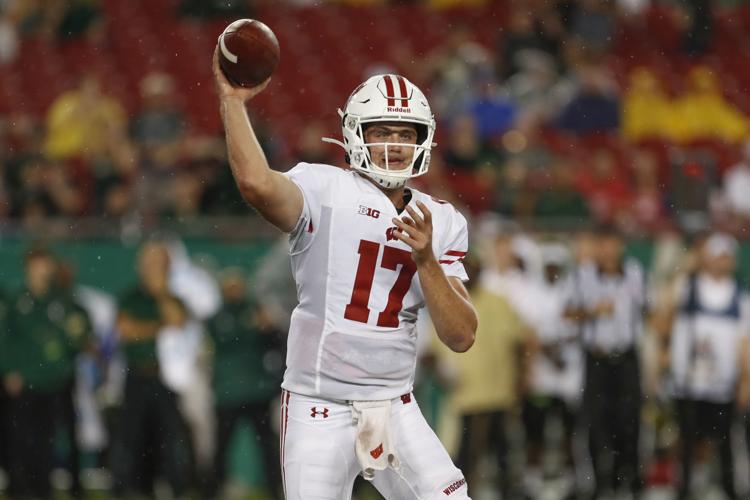 The Badgers have a chance to open the season with back-to-back shutouts, which they also did in 2013. The main priority in this game is staying as healthy as possible heading into a bye week that precedes the Big Ten opener against Michigan.
THE NUMBER
23 — consecutive wins for UW in home openers dating to a 43-7 loss to open the 1995 season.
KEY STAT — OFFENSE
Pass efficiency: UW junior quarterback Jack Coan (above) was 19 of 26 for 201 yards and two touchdowns against South Florida, good for a pass efficiency rating of 163.4.
KEY STAT — DEFENSE
Rushing defense: UW allowed 26 rushing yards on 23 attempts against South Florida. The Bulls' two longest runs — 19 and 10 yards — were by quarterbacks. They gained 12 yards on 13 handoffs.
breaking
special section
topical
Prepare for kick off of the University of Wisconsin's football season on Friday night against the South Florida Bulls with the Wisconsin State…
Video: Paul Chryst talks about the Badgers' big win over South Florida
Video: Badger Sports Report with Paul Chryst 9-1-19
Video: Highlights of Badgers blanking South Florida 49-0