Wisconsin State Journal reporter Jim Polzin breaks down the matchup between the 8th-ranked Wisconsin Badgers and Northwestern Wildcats on Saturday at Camp Randall Stadium in Madison. 
WHEN THE BADGERS HAVE THE BALL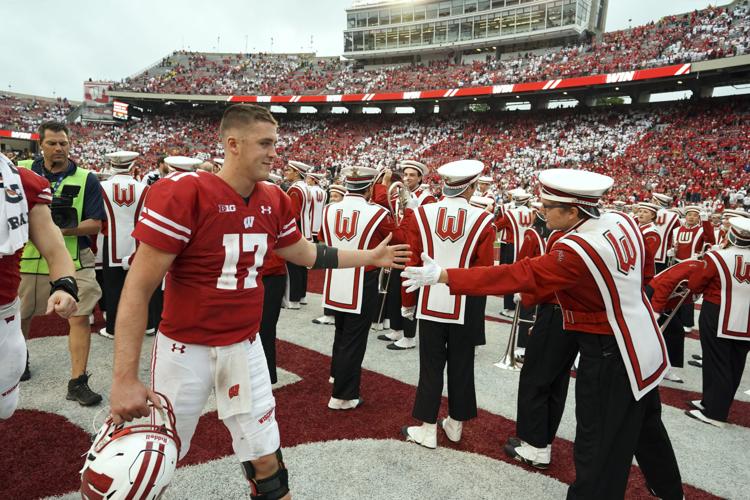 Jack Coan (above) made his first career start at Northwestern and it didn't go well.
Coan went 20 of 31 for 158 yards and a touchdown through the air, lost a fumble and had a bad exchange with tailback Jonathan Taylor that led to another turnover.
The Wildcats will see a much different Coan this time around. So even if Northwestern contains Taylor and UW's running game, a trend in this series, the Badgers should be able to turn to their passing game.
Senior end Joe Gaziano leads a solid front four, and Northwestern has playmakers at linebacker in juniors Paddy Fisher, Blake Gallagher and Chris Bergin. But the Wildcats had to replace three starters in the secondary and allowed Michigan State quarterback Brian Lewerke to go 18 of 31 for 228 yards and three touchdowns last week.
EDGE | UW
WHEN THE WILDCATS HAVE THE BALL
The Badgers will be without both of their starting safeties for the first half. But they should be able survive 30 minutes without junior Eric Burrell and Reggie Pearson, both of whom were ejected last week for targeting penalties, because Northwestern's passing game has been putrid.
Wildcats sophomore quarterback Hunter Johnson (above), a highly regarded transfer from Clemson, is completing less than 50 percent of his throws and has four interceptions in 68 attempts. Senior wide receiver Bennett Skowrenek has 12 catches for 141 yards, but no other Wildcats have more than seven receptions. Sophomore receiver JJ Jefferson has Northwestern's only touchdown reception of the season, a 50-yarder to give the Wildcats some separation in the second half against UNLV in Week 2.
One bright spot for Northwestern has been redshirt freshman tailback Drake Anderson, who has 237 rushing yards and two touchdowns on 45 carries. UW senior outside linebacker Zack Baun continued his hot start with another great game in a 35-14 win over Michigan last week. He already has five tackles for loss, three sacks and two forced fumbles.
EDGE | UW
SPECIAL TEAMS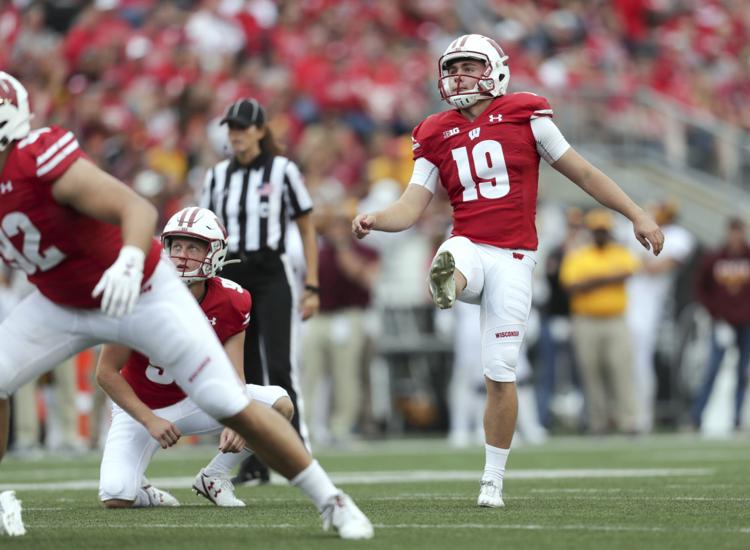 It's too early to fret about UW sophomore kicker Collin Larsh (above), who is 1 of 4 on field goals.
One of those misses was from 51 yards, and another was from 48 yards out last week vs. Michigan. Still, it'd be good for Larsh, his coaches and the fans if he knocks a couple field goals through the uprights against the Wildcats.
Northwestern has a solid kicker in junior Charlie Kuhbander, who is 4 of 5 on field goals. Badgers kick returner Aron Cruikshank might get a chance to show off his skills because Northwestern only has one touchback in 12 attempts.
UW senior punter Anthony Lotti is ninth in the Big Ten with an average of 41.9 yards, but that's significantly better than Northwestern's Daniel Kubiuk (38.1).
EDGE | UW
COACHING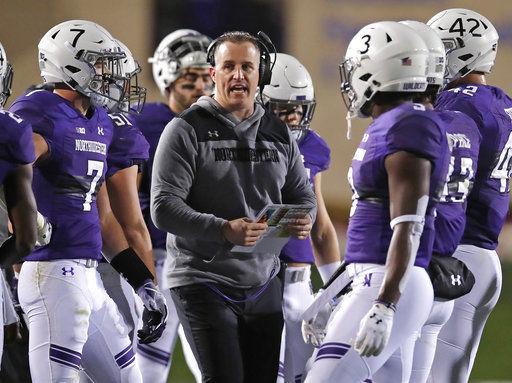 Pat Fitzgerald (above) is 97-72 in his 14th season at Northwestern. He's 4-5 against the Badgers, with three wins in the past five meetings.
Paul Chryst improved to 45-12 with the win over Michigan, showing some guts by going for it on fourth down three times in the first half. It was another sign that Chryst has total faith in his quarterback and his defense.
EDGE | EVEN
INTANGIBLES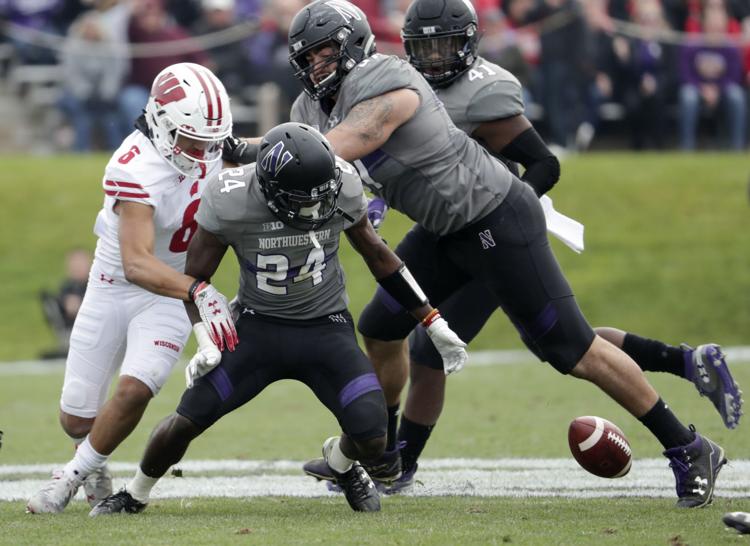 This wouldn't the first time the Wildcats started the season slowly before picking up steam and they always seem to make life difficult on UW.
But the Badgers seem to believe they can do anything this season. Plus, they're probably still a little salty from the 31-17 defeat in Evanston last year.
EDGE | UW
STATE JOURNAL PICK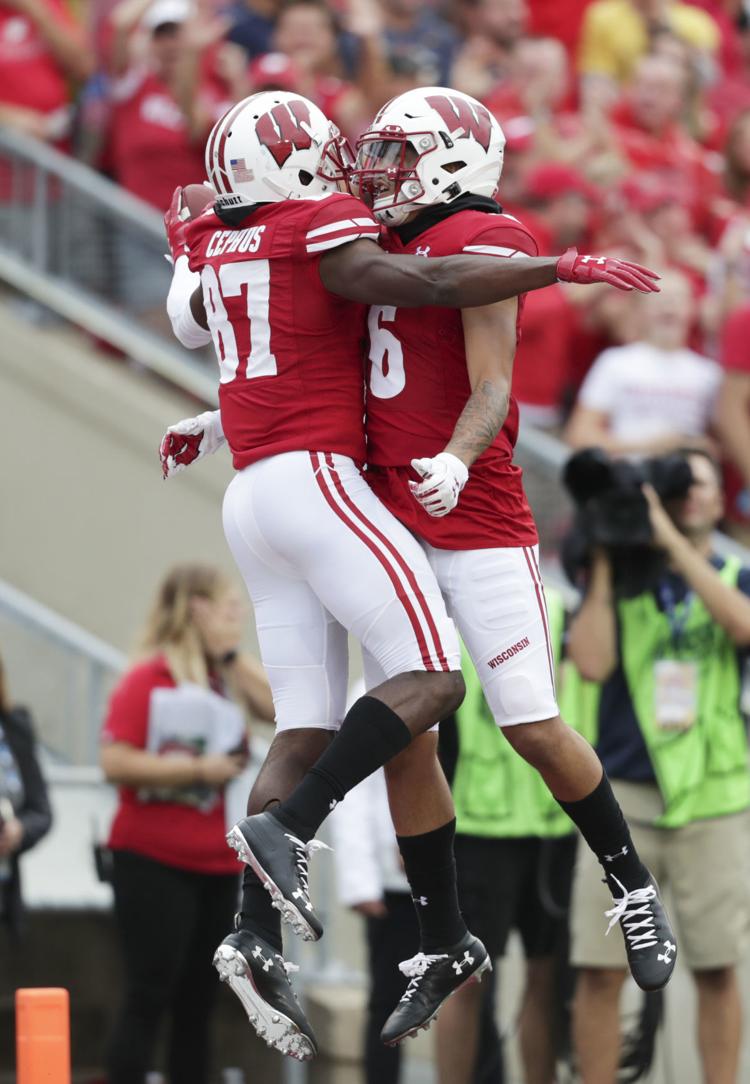 It's tempting to pick a close game, considering the history between these two programs.
But watching UW dismantle Michigan had to make believers out of even the biggest cynics, and there's reason to believe the Badgers will keep the train rolling.
BADGERS 30, WILDCATS 7
THE NUMBER (UW)
76.6 — Percentage of plays UW has run this season while leading its opponent by at least 14 points. According to SportsSource Analytics, that's the No. 1 game-control mark in the nation.
THE NUMBER (Northwestern)
77.1 — Northwestern's pass efficiency rating, which ranks last among 130 teams in the Football Bowl Subdivision.
KEY STAT — OFFENSE
Pass efficiency: UW quarterback Jack Coan ranks second in the Big Ten and 14th nationally in pass efficiency. The junior has completed 77.3 percent of his passes with five touchdowns and no interceptions in 75 attempts.
KEY STAT — DEFENSE
Passing offense: Northwestern ranks last in the Big Ten and 123rd in the nation with 136 passing yards per game. UW is allowing 144.3 yards per game through the air, which ranks eighth nationally.
breaking
special section
topical
Prepare for kick off of the University of Wisconsin's football season on Friday night against the South Florida Bulls with the Wisconsin State…
Video: Northwestern now the focus for Paul Chryst's Badgers
Video: Badgers RB Jonathan Taylor talks about UW's strong start
Video: Badgers QB Jack Coan talks about Wisconsin's win over Michigan