University of Wisconsin football coach Paul Chryst had completed his daily testing for the COVID-19 virus by early afternoon Oct. 23. Chryst's result came back negative that Friday, as did every other rapid-response antigen test from a group that included his staff, players and other game-day personnel.
This was a big step. A player had tested positive earlier in the week, but the fact that no more positives popped up over the next two days left UW confident it would be playing in what the Big Ten Conference calls a "clean environment" that night against Illinois at Camp Randall Stadium.
The high of a 45-7 victory over the Fighting Illini, highlighted by redshirt freshman Graham Mertz's five touchdown passes in his starting debut, was followed the next day by a reality check. At least one more positive test had emerged by the time the Badgers had an opportunity to review the victory or start looking ahead to their next opponent.
The positive test results have kept coming. There have been 22 confirmed cases – 12 players and 10 members of the UW staff, including Chryst – in a span of a week. Sources told the State Journal that Mertz was among the players who tested positive.
UW Chancellor Rebecca Blank and athletic director Barry Alvarez had come to the conclusion by Tuesday night that the Week 2 game at Nebraska, scheduled for Saturday, had to be canceled. The football program, meanwhile, has hit the pause button for seven days and relocated some of its players to local hotel rooms in an attempt to slow the spread of the virus within the program.
All of which begs the question: What went wrong?
Just a week earlier, deputy athletic director Chris McIntosh said during a Wisconsin Alumni Association livestream that UW felt good about where it was at heading into the season, citing daily testing and good decision-making by players who had a carrot – the incentive to play games – dangling in front of them. Alvarez was equal parts relieved and optimistic later in the week and he told the State Journal that he commended the work of medical personnel, players and coaches for helping the Badgers reach the starting line of the season.
But UW's inability to barely make it out of the gates once again showed that COVID-19 is a formidable opponent against even the best of game plans. While the daily testing was one of the reasons touted by the Big Ten for its decision to change course and play an abbreviated 2020 season after initially calling off it back in August, this setback showed it's far from a perfect system. While recommendations have been made by health officials to lower the risk of contracting the virus, they're not always executed to the letter.
And there's this: Perhaps UW's luck ran out and this was inevitable. The football program managed to avoid an outbreak over its first month of daily testing – it had one positive test from the start of daily testing Sept. 30 through Oct. 20 – but its season was getting underway at a time when Wisconsin is a COVID-19 hot spot, with positive test rates trending in the wrong direction.
Then again, the numbers in the Upper Midwest weren't looking good back in September when the Big Ten hit the restart button. The conference decision-makers believed the introduction of daily testing would decrease the strain of contact tracing and decrease the likelihood of outbreaks. Dr. James Borchers, the head physician for the Ohio State football team and co-director of the conference's return-to-play medical subcommittee, even said at the time he was confident the Big Ten could complete its season.
That may happen, but Week 2 concluded with UW having already lost one game and with its next scheduled contest, at home against Purdue on Nov. 7, hanging in the balance.
"I think certainly the margin for error is really small and I think it's nothing that a lot of other people haven't experienced already," said Michael Moll, an assistant athletic director for sports medicine at UW and the school's Chief Infection Officer for the Big Ten. "You look at our state, look at our entire nation and across the world, as hard as people have tried, we haven't completely solved this, we haven't figured it out. We're just trying to do the best we can."
Testing issues
The Big Ten requires players and coaches to be tested at least six days per week and, in some cases, members of the UW program are tested every day of the week. Although NCAA rules require players to have one off day per week, they often come into the facility voluntarily. Moll said players and coaches are encouraged to wear masks and socially distance on non-test days.
While the introduction of a rapid antigen test was viewed as the game-changer as the Big Ten wrestled with the decision whether or not to play this fall, it's not a fool-proof method. Quidel's Sofia 2 SARS Antigen FIA test system, which the Big Ten uses, determines if a sample contains proteins found on the surface of the novel coronavirus.
Some programs have had false positives, though Moll said UW hasn't had much of a problem with that issue.
While tests that result in false positives are less than ideal, false negatives can lead to even bigger problems. Chryst said he tested negative after taking an antigen test Tuesday morning; he took a polymerase chain reaction (PCR) test, which is considered more accurate but takes longer to get results, later in the day and that eventually came back positive.
It's possible that Chryst's antigen test was a false negative. It's also possible the antigen test was accurate and the viral load in his system had finally built up enough by later in the day to result in a positive PCR test.
"I think it's important to remember that no testing methods can be perfect for us," Moll said. "We're dependent on the analyzers being good analyzers, the sample collectors being good sample collectors, the patients that are providing the sample making sure they are providing a good sample. There are a variety of areas that we're looking at quality controls and making sure we're doing all the right things."
Moll said UW conducted its daily testing around noon Oct. 23, around seven hours before kickoff, when players arrived for a walk through at the stadium.
As the example used with Chryst shows, the amount of viral load building up in a system could have increased throughout the day to the point a player or staff member was positive for COVID-19 by the time the game was underway that Friday night.
The Big Ten mandates that testing needs to be timed so that it is completed and the results are ready to be reported 4 hours prior to kickoff. The conference's Return to Competition Task Force medical subcommittee settled on that time window after consultation with infectious disease experts, athletic trainers and other medical personnel.
The best way to improve the chances of creating a "clean environment" would be to test as close as possible to kickoff. That's also an unrealistic goal considering it's a massive project to test more than 100 people. UW, for example, says its daily rapid-response testing process typically takes about 2 hours to complete, with individuals getting their results in 15 to 20 minutes. An Illinois official said the Illini did their testing at the team hotel in Madison in the early afternoon that Friday.
Meanwhile, it's unclear whether UW was following protocol regarding social distancing and mask wearing within the facility, particularly among its coaching staff. Chryst has taken heat for not wearing his mask properly on the sidelines during the Illinois game and, after testing positive, he expressed disappointment for any role he may have played in the outbreak.
Search for the source
As the Badgers sit on hold, hoping the spread of the virus within the program gets contained so their season can continue, the search to find where the outbreak began is going on elsewhere in Madison.
"We certainly know that we've got a number of (infected) individuals," Moll said, "but we don't know if this is coming from multiple sources or a single source."
Viral samples have been sent to UW researchers who will compare the genetic signatures of the positive tests to each other and those within the campus community and beyond thanks to what David O'Connor, a UW-Madison pathology professor who operates a lab in UW Research Park, calls a "big dictionary of sequences."
The signature of the SARS-CoV-2 virus that causes COVID-19 is comprised of about 30,000 genetic bases and it mutates roughly every second transmission between people, or about every two weeks. While the vast majority of those mutations don't affect the behavior of the virus, the change is enough to give researchers a hint of where the virus might have originated.
"And we can say 'OK, these sequences that come in from the football team, are they all part of a single cluster or part of multiple clusters? Was there one point of introduction that then spread the virus to a whole bunch of people or did the virus enter this cluster multiple times from multiple individuals?,'" O'Connor said. "We can figure that out usually from the sequencing. And then we can ask the question: What does the sequence look most like? Does it look most like sequencing we see in people in Madison and Dane County, or does it look exactly like a bunch of sequences we've seen recently on campus suggesting that a campus party might have been the proximal source?"
O'Connor said researchers have received samples from the first batch of UW positive tests and it would take about a week to answer those questions, though that timeline could change, particularly since the positive tests keep building within the football program.
Meanwhile, a new question has emerged in light of a potential COVID-19 outbreak at Illinois – was there transmission of the virus during the game between the Badgers and Fighting Illini? – and O'Connor and Co. might be able to help answer that as well.
O'Connor was running on his treadmill Saturday morning when news was relayed to him that two Illinois players, including starting quarterback Brandon Peters, had tested positive for COVID-19 and several others were being held out of a game Saturday against Purdue due to contact tracing.
While O'Connor cautioned there's no data yet to prove the Illinois outbreak is related to the one at UW, he said there's also no data to rule out that possibility.
"There was a possibility that those players from Illinois got infected during the game," O'Connor said. "The conference would be most responsible if they were to hit the pause button and figure it out before going ahead with a whole bunch of games around the conference, where you are vulnerable to having the same thing happen."
A day earlier, O'Connor said he wasn't surprised by the UW outbreak because "we are still very much figuring out how testing relates to the likelihood of outbreaks." The NBA was able to complete its season while playing the remainder of its post-shutdown games in Orlando, but non-bubble environments leave the door open for potential outbreaks.
O'Connor said he hopes Big Ten officials have enough humility to analyze new data and change course if necessary, particularly when it comes to when testing is conducted on days of games.
"I think it highlights that there's a lot of uncertainty here that you can probably keep most people safe most of the time with daily testing," O'Connor said, "but there's going to be gaps in the system and those gaps are potentially going to lead to situations like this."
---
8 key questions about UW football team's outbreak
You asked, we answered: 8 key questions about the Wisconsin football team's COVID-19 outbreak
How many Badgers have contracted COVID-19?
As of Nov. 7, the Badgers football program has 30 active cases of COVID-19 — 17 student-athletes and 13 staff members — since Oct. 21.
The program only identified one of those cases, saying head coach Paul Chryst has contracted the virus. Sources told the State Journal that offensive coordinator Joe Rudolph and quarterbacks Graham Mertz (above) and Chase Wolf were among those to test positive.
UW athletic director Barry Alvarez said during a news conference that the program had one positive test in the first few weeks of daily testing. Then one student-athlete tested positive on Wednesday, Oct. 21, followed by 29 more people within the program from Oct. 24-Nov. 7.
Why are the canceled games no contests if the Badgers aren't at "red/red" levels?
Because UW's decision was based on its COVID-19 testing numbers, the games are considered no contests and won't be counted on the team's records.
Big Ten protocols state that games are considered no contests if they're canceled due to a program reaching what has been called "red/red" levels. Those levels are defined as a seven-day rolling average of a team's positivity rate over 5%, and a seven-day rolling average of a team population positivity rate over 7.5%
UW officials have stated that the Badgers are at "orange/red" levels, meaning they have an average team positivity rate between 2-5% and an average team population positivity rate over 7.5%.
Per Big Ten protocols, a program must "proceed with caution and enhance COVID-19 prevention" and "consider viability of continuing with scheduled competition" if it reaches "orange/red" levels. Alvarez said UW decided to pause its team activities and cancel the games to stop the spread of the virus and "get their arms around it."
Will they schedule make-up games?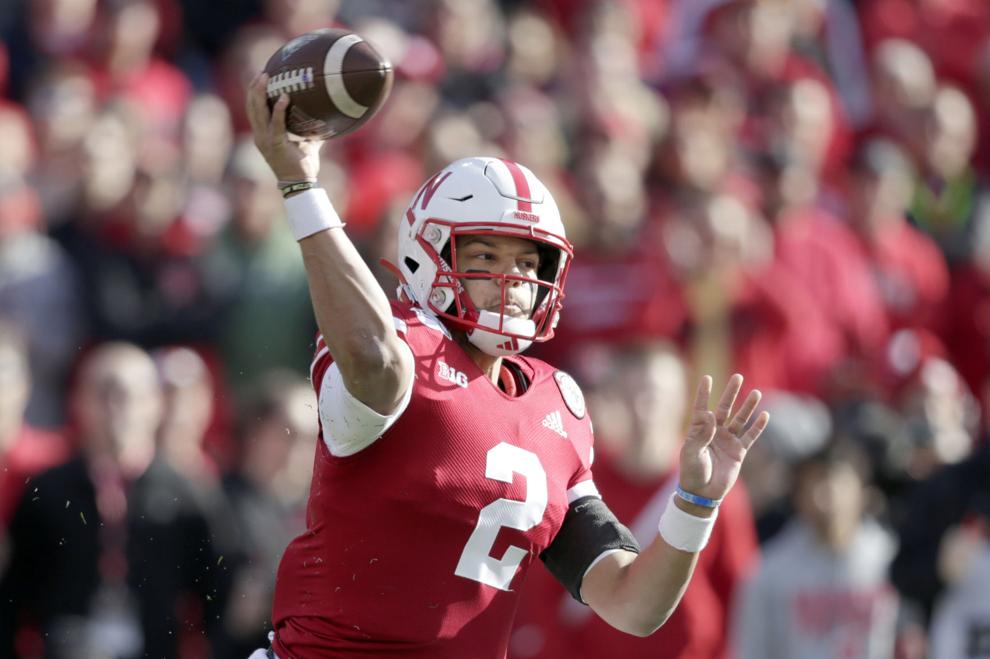 When the Big Ten debuted its truncated schedule calling for nine games in nine weeks, the lack of open dates eliminated chances to reschedule games during the regular-season window. 
The canceled game against Purdue will also not be rescheduled. 
Does Illinois' team have COVID-19 cases after playing the Badgers?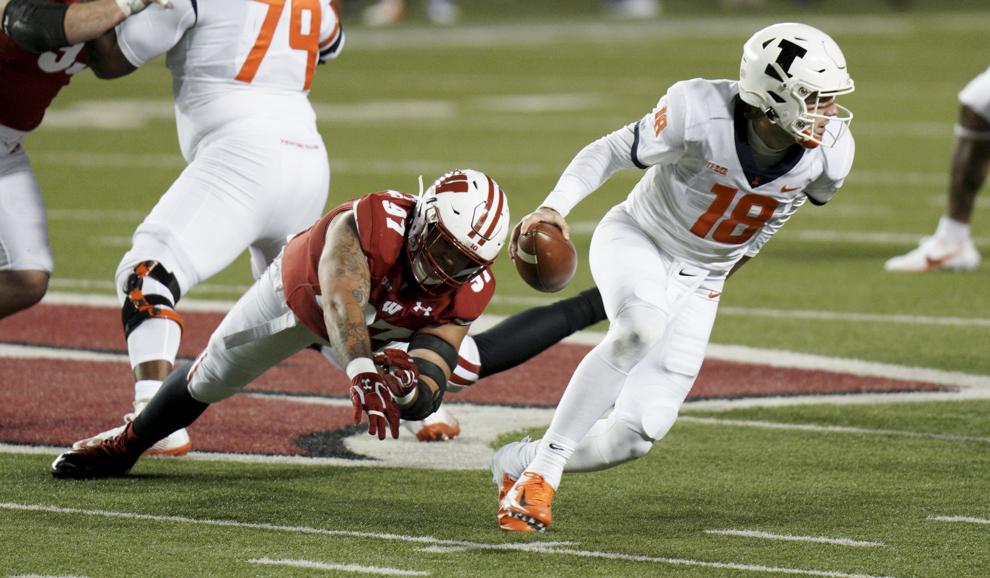 Illinois announced Saturday morning that quarterback Brandon Peters and tight end Griffin Moore tested positive for COVID-19 on Thursday, Oct. 29. Both players will be out of game action for 21 days.
"Contact tracing also sidelined several other players for (Saturday) and next week's game against Minnesota," a release from the program read.    
Will the Badgers play next week?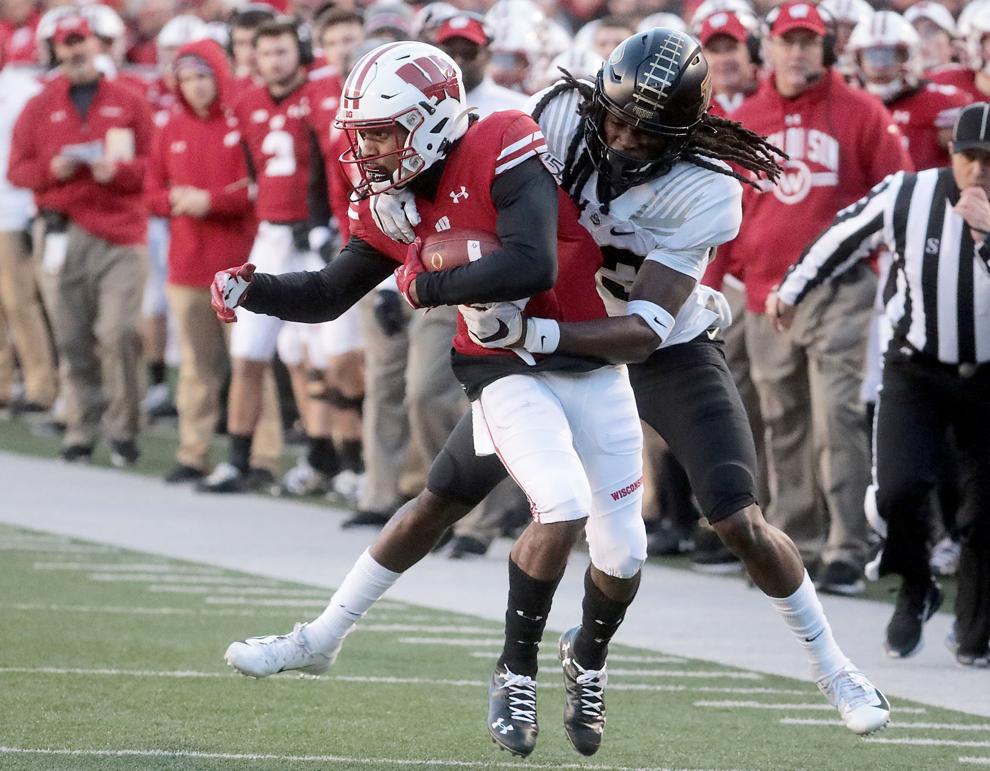 UW is slated to play at Michigan on Nov. 14. If that game will be played is still being decided. 
Why do the players who have contracted the virus have to sit out 21 days?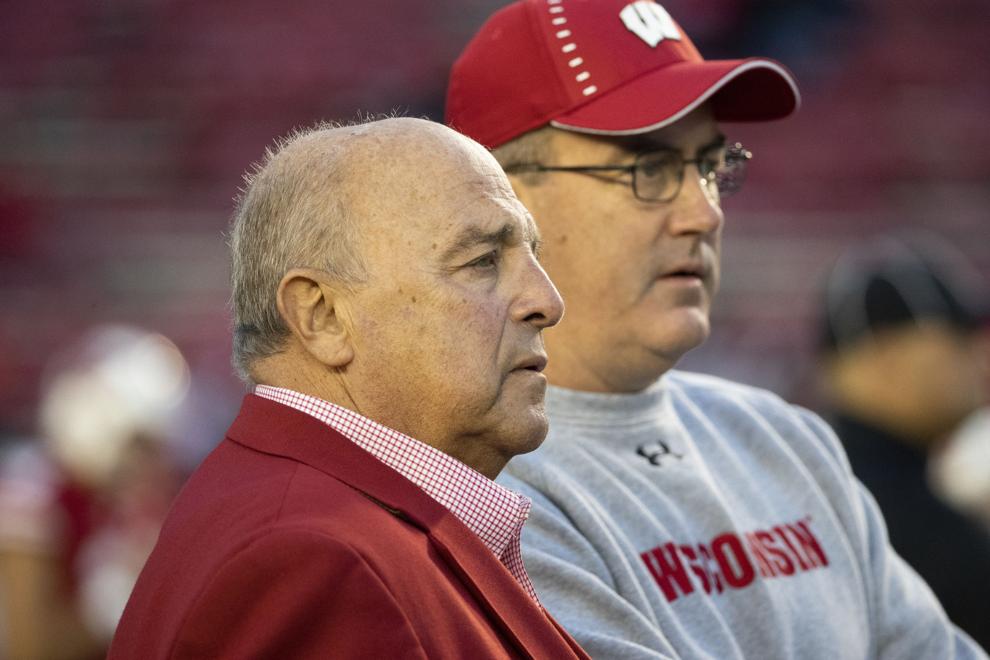 The Big Ten requires that players wait at least 14 days from their initial diagnosis to go through a cardiac screening that can clear them to start working back toward competition. The league also built in seven more days for players to build back toward competition after being cleared in the cardiac testing.
Jim Borchers, the team physician at Ohio State who was co-chair of the Big Ten's return to competition medical subcommittee, said experts told the conference that cardiac testing and evaluation couldn't start until two weeks after diagnosis.
However, this 21-day layoff has come under scrutiny this week.
A report published in the Journal of the American Medical Association found little evidence of myocarditis in COVID-positive college athletes who had mild or no symptoms. The report didn't recommend cardiac testing to the level the Big Ten is conducting.
Alvarez (above) told Sports Illustrated that the Big Ten should "reevaluate" the protocol.
Can the Badgers still make the Big Ten championship game?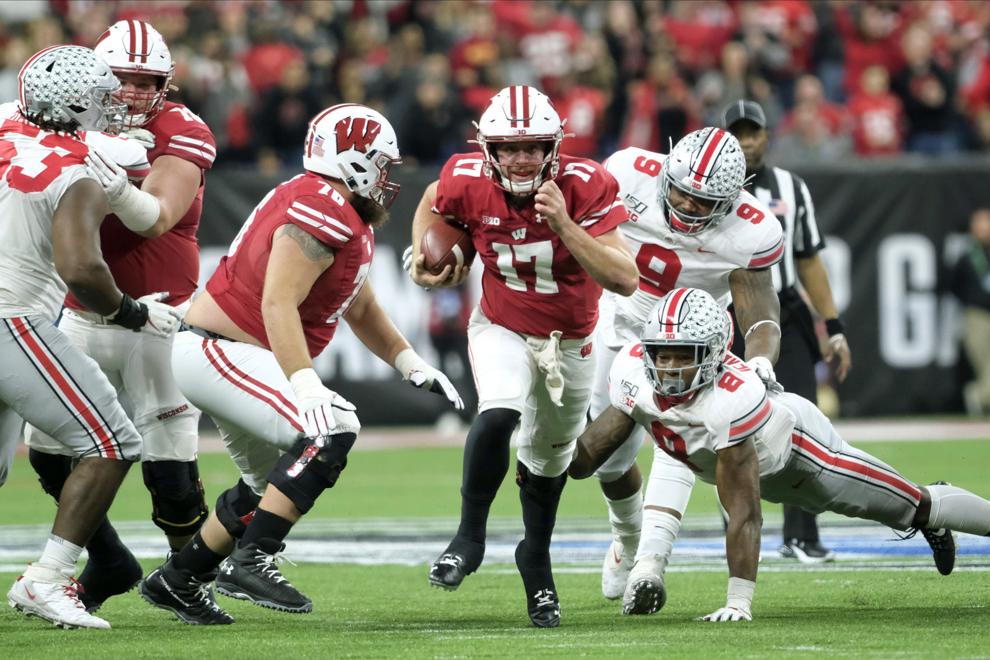 Yes, but they can't miss any more games.
The conference changed its divisional tiebreakers for this season, and those modifications will now be necessary considering at least two teams — UW and Nebraska — won't complete the eight-game regular-season slate.
According to a Big Ten policy put in place this season, "a team must play at least six games to be considered for participation in the championship game. However, if the average number of conference games played by all teams falls below six, then teams must play no less than two fewer conference games than the average number of conference games played by all teams to be considered."
How are the players doing? Are they symptomatic?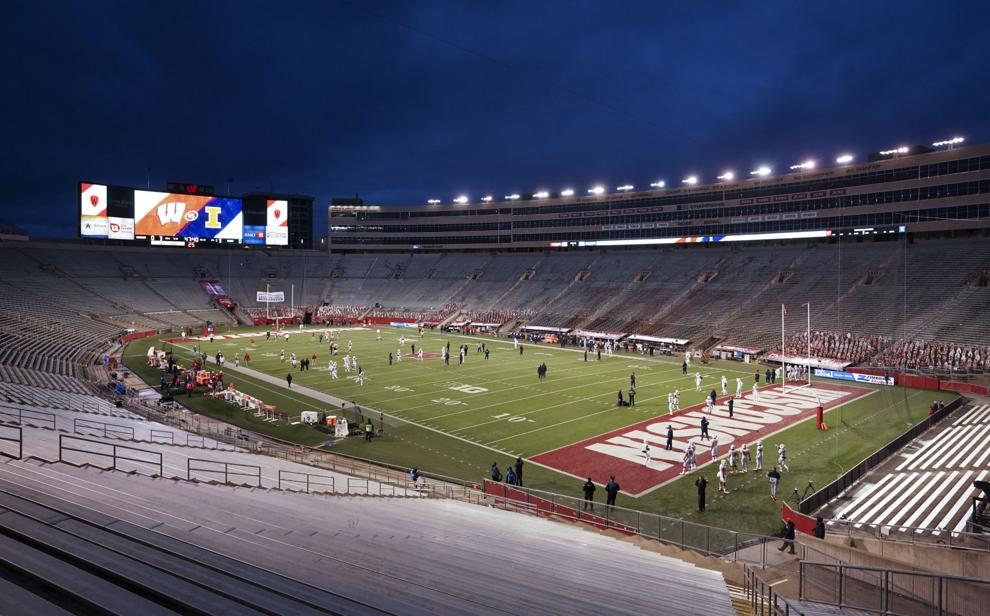 UW is not releasing updates regarding individual players' illness and has not said whether some or all have experienced symptoms of COVID-19. Michael Moll, the program's Chief Infection Officer for the Big Ten, said no players or staff members have had severe symptoms or required hospitalization.
During a Zoom call with reporters, Chryst said he felt fine physically and he completed his isolation period without symptoms. 
In an effort to stop the spread of the virus, players are isolating themselves in their living spaces. UW has secured hotel rooms to separate those who live together.