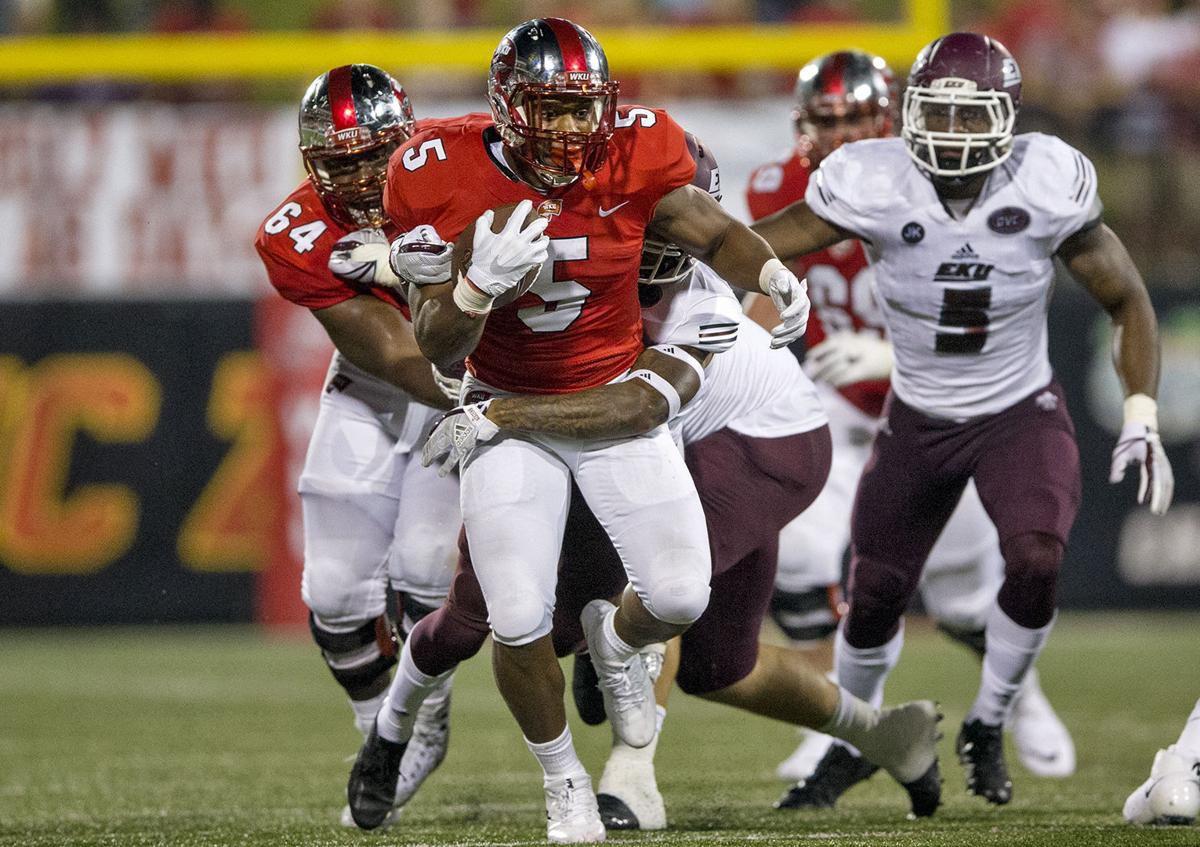 Western Kentucky coach Mike Sanford Jr. hoped to have some clarity in the backfield by now.
He's still waiting as the Hilltoppers prepare to open the 2018 season against the University of Wisconsin football team on Friday night at Camp Randall Stadium.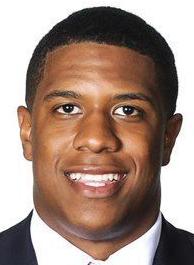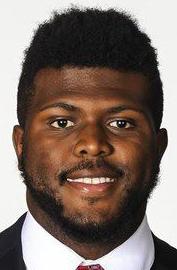 When Sanford released a depth chart for the opener, he listed five players as co-starters at running back: Junior Marquez Trigg, fifth-year senior D'Andre Ferby, redshirt freshman Joshua Samuel, true freshman Garland LaFrance and true freshman Gino Appleberry Jr.
Sanford said all five players will see the field against the No. 4 Badgers.
"I'll be honest, all five of them have done really good things," Sanford said. "We've run the ball very effectively this camp."
Getting the running game going is a top priority for the Hilltoppers, who ranked last nationally in rushing yards per game (60.8) while going 6-7 in Sanford's first season.
A whopping 48 sacks dragged that rushing yardage total down. But even if you take out the 348 yards in lost yardage resulting from sacks, Western Kentucky still only averaged 3.3 yards per carry on its 343 remaining rushing attempts in 2017.
Sanford said the coaching staff worked "long and hard" in the offseason to tweak some of the running schemes. That group included a new addition to the staff, T.J. Woods, who coached the UW offensive line under Gary Andersen in 2013 and '14.
Meanwhile, Sanford is confident a workhorse eventually will emerge from a group that includes two players with experience and three who will be making their collegiate debuts against UW.
Ferby led the Hilltoppers with 373 yards last season. Back in 2015, he rushed for 650 yards and 11 touchdowns as a redshirt freshman. Trigg has 122 carries under his belt.
Sanford also is excited to see what Samuel, LaFrance and Appleberry can do.
"I think that's the first time we put four 'ors' over five names," Sanford said. "But that's exactly how it's going to be. Trigg and Ferby are much better. Much, much better. And we believe there's three really, really talented young backs.
"That's what recruiting is about. You talk about, how do you improve your run game? Well, first and foremost, you get better players. You continue to elevate the level of your roster."
What was the reaction of UW defensive coordinator Jim Leonhard when he found out about the crowded backfield at Western Kentucky?
"I think it shows that they have depth, and it's real depth," he said. "There are guys that have played and made plays for them in the past. Regardless of who's in the backfield, he's going to be talented enough to beat you. Skill-wise, it's the same thing (with) receivers, they're going to have some new faces out there, some guys in different roles, but they have very athletic skill players. That's what they're known for, that's what they do."
Another player who could give the Western Kentucky running game a boost is fifth-year senior Drew Eckels, who takes over at quarterback. Eckels is much more athletic than his predecessor, Mike White, who was drafted in the fifth round by the Dallas Cowboys after throwing for 8,540 yards and 63 touchdowns in two years starting for the Hilltoppers.
Another new wrinkle is Sanford taking over the play-calling duties. He's promised a more up-tempo look on offense, which could put even more pressure on a UW defense replacing seven starters.
"We have to know how to process information quickly and communicate when it's loud," Leonhard said. "The beauty is we're at home playing in front of 80,000 people, but that does present some challenges for a defense and communications."
Be the first to know
Get local news delivered to your inbox!