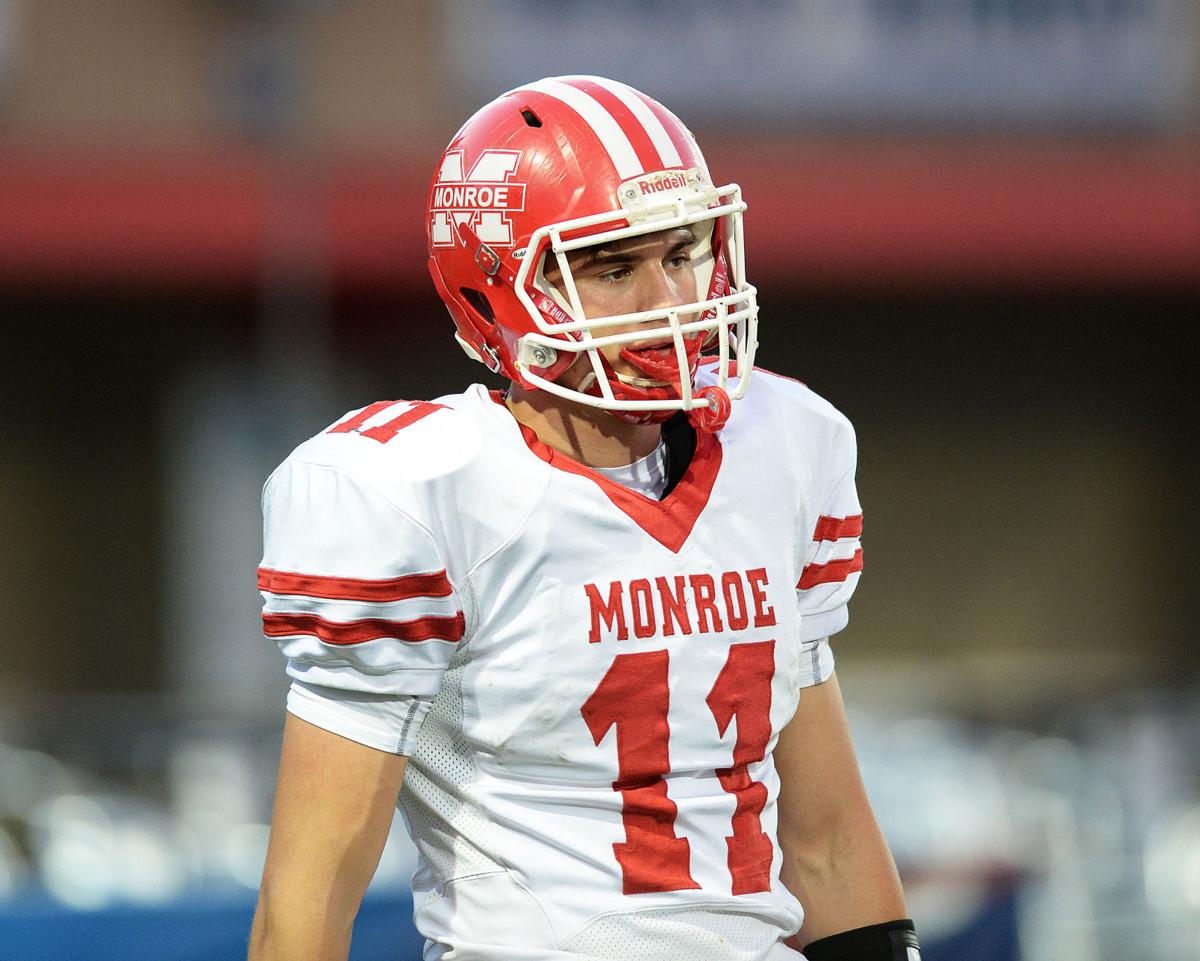 Here's how the Badgers' 2022 recruiting class fared this weekend:
VERBAL COMMITS
Myles Burkett, Franklin, QB
Burkett was held to his lowest production of the season in a tense 10-7 win over Oak Creek in the WIAA Division 1 second round Friday. The top-seeded Sabers trailed 7-2 until a 10-yard run by Tanner Rivard with 2 minutes remaining in the contest clinched a quarterfinals berth and date against No. 2 Bay Port. Burkett was limited to 104 yards passing (12-of-24) and 20 rushing yards on 10 carries. It is Burkett's fewest yards and lowest completion percentage of the season, and just the second game without a touchdown.
J.T. Seagreaves, Monroe, TE
A week after his 179-yard, three-TD performance in a tight first-round win, Seagreaves provided another 194 yards (164 rushing, 30 receiving) to lead the No. 5 Cheesemakers to a much easier 42-6 win over Greendale in the second round of the of the WIAA Division 3 playoffs. Next up is a date with No. 6 Jefferson in the quarterfinals. Seagreaves needed just 11 touches to do his damage, and he scored twice on runs of 1 yard and 65 yards. Seagreaves projects as a tight end at the next level, but he's stepped up as a powerful rusher this season with 1,098 yards on 109 totes and 16 TDs. Through the air, he's averaging 19.3 yards on 11 catches with two touchdowns.
Joe Brunner, Whitefish Bay, OT
The Blue Dukes advanced to the Division 3 state quarterfinals following their 20-14 win over Port Washington. Brunner again helped carve out rushing lanes as Whitefish Bay racked up 216 yards and two fourth-quarter rushing scores on 39 attempts. The second-seeded Dukes trailed 7-0 at halftime before outscoring Port Washington 20-14 in the final 13 minutes of the game. Up next: a visit from No. 5 Pewaukee.
Cade Yacamelli, Penn-Trafford (PA), ATH
The Warriors wrapped up the regular season at 8-2 following a 42-0 rout of Greater Latrobe. Yacamelli didn't get much work in the blowout, but he made the most of it. He took six carries for 132 yards and two first-half touchdowns. The first was a 1-yard plunge and the second was a 78-yard sprint to the end zone. Penn-Trafford enters the Western Pennsylvania Interscholastic Athletic League playoffs as one of the top seeds in Class 5A.
Watch Yacamelli's 2021 season highlights here:
Tommy McIntosh, DeWitt (MI), WR
The Panthers (9-1) advanced to the district championship game with a 44-14 victory over Ionia. McIntosh made it eight games with at least one touchdown, scoring on a fourth-and-15 pass with less than a minute left before halftime. No stats were available from the game, but McIntosh's Hudl highlights video from the game included a 45-yard grab on third down and a 28-yard touchdown reception.
Watch those highlights here:
Vinny Anthony II, Male (KT), WR
Anthony II had two receptions for 31 yards as Male won a rivalry game with Dupont Munual 23-0. He also added a 32-yard kick return. His Bulldogs are now 9-0. He's now at 28 receptions for 682 yards and nine TDs this season. 
Watch his highlights from his first seven games here:
Austin Brown, Johnston City (IL), S
Jackson Trudgeon, Madison Edgewood, WR
Trudgeon's Crusaders had little trouble dispatching Kewaskum in the second round of the WIAA Division 4 playoffs 40-0. The UW preferred walk-on did his part, providing a nearly exact amount of yards rushing (70) and receiving (72) with a pair of long touchdowns. The first was a 53-yard sprint that made it 7-0, and the second was a 49-yard TD grab in the second quarter. He's now over 1,000 receiving yards and has 21 touchdowns for Edgewood, which hosts Columbus this week in the state quarterfinals.
Watch highlights from his game here:
Curtis Neal, William Amos Hough (NC), DT
The Huskies improved to 10-0 with a 58-0 victory over Hopewell. No stats were available for Curtis from the game.
Avyonne Jones, Southlake Carroll (TX), CB
Jones paced his team with seven tackles and two pass breakups as the Dragons roasted Timber Creek 42-7 to improve to 9-0. According to the Dallas Morning News, Southlake Carroll, last year's 6A Division I runner-up, will play in the Division I playoffs.
OTHER TOP RECRUITS
Billy Schrauth, Fond du Lac St. Mary's Springs, OL
The Ledgers rolled 31-14 in a Division 6 second-round meeting with Cedar Grove-Belgium. Schrauth, a top recruit of Notre Dame and UW, and the offensive line opened up plenty of rushing lanes, leading to 382 yards and four touchdowns on 57 rushing attempts by Ledger backs. Next up for No. 3 St. Mary's Springs: No. 1 Kenosha St. Joseph Catholic.
Isaac Hamm, Sun Prairie, DL
Hamm, who is considering the Badgers, Irish and Penn State,  in the second half of the Cardinals' 35-20 win over Fond du Lac in the Division 1 second round. Fond du Lac drew with one, 21-20, with 3:00 left in the third quarter. Fond du Lac attempted a two-point conversion after a Sun Prairie penalty on the PAT moved the ball to the 1, and Hamm helped hold the line along with Trentin Wagner and Nolan Olson. Hamm also blocked a 38-yard field goal attempt in the second quarter. He was credited with nine tackles.
The Cardinals will face Big Eight rival Middleton next week in the state quarterfinals.
Jaydn Ott, Norco (CA), RB
A late UW recruit and the only true running back in the 2022 class so far, Ott had 124 yards and two scores on 10 carries in Norco's 35-24 win over Roosevelt to improve to 8-2 this season. His TDs came from 4 and 43 yards out. He's now at 1,079 yards and 16 touchdowns this season. 
Watch highlights from Ott's performance here:
SEASON OVER
Barrett Nelson, Stoughton, OT
Carson Hinzman, St. Croix Central, OL
Injury: A'Khoury Lyde, DePaul (NJ), DB
---
[Correction: The headline of an earlier version of this story indicated that a player the Badgers are recruiting had committed to Wisconsin.]
Get to know the Wisconsin Badgers' 2022 football recruiting class
MYLES BURKETT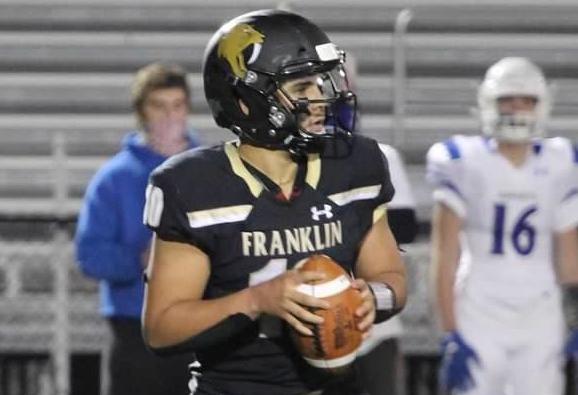 Myles Burkett became the Badgers' first Class of 2022 recruit when he announced his decision in January.
The 6-foot-1, 200-pounder from Franklin is a three-star recruit per 247Sports and Rivals, and showed great mobility and arm strength in his junior season. He battled back from a knee injury as a sophomore to throw for 1,236 and 11 touchdowns and rush for 180 yards and a score in a pandemic-shortened season.
He's the first in-state quarterback to earn a scholarship out of high school since 2011.
BARRETT NELSON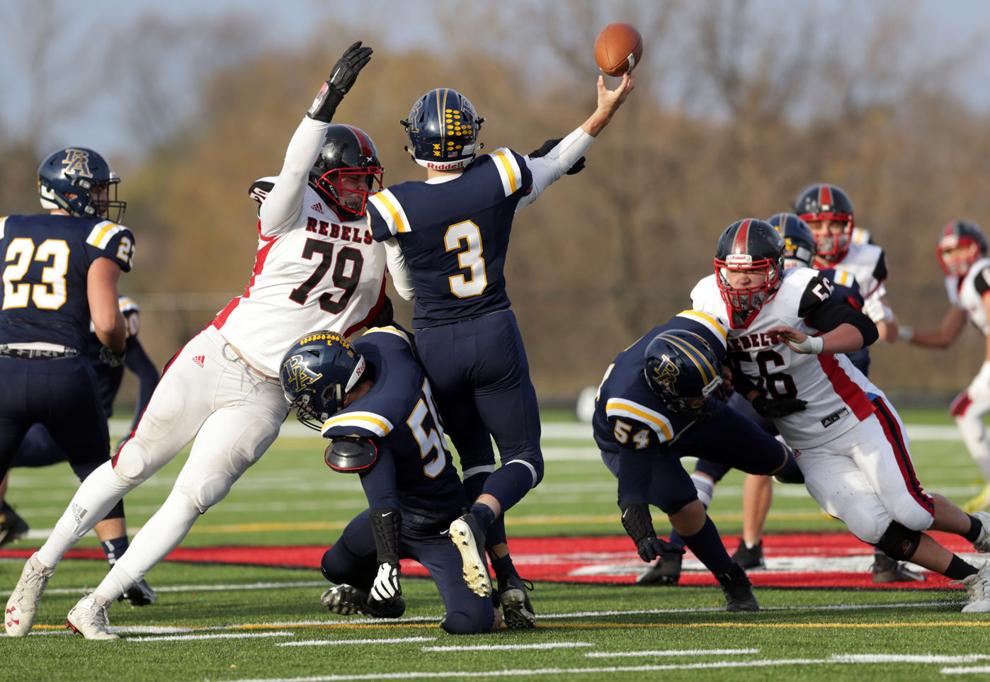 As his recruiting stock started to rise, the Badgers were able to secure a commitment from Fall Rivers' Barrett Nelson in late June.
The offensive tackle was 6-foot-6 and 255 pounds after his junior season, and his quickness off the ball has made him a load on both the offensive and defensive lines. Nelson is a three-star recruit per 247Sports and a two-star on Rivals.
He had offers from Iowa State, Northwestern, Nebraska, Purdue and others before choosing UW.
Nelson's father, Todd, was a Badgers offensive lineman in the late 1980s, and his brother, Jack, is currently an offensive lineman for UW.
JT SEAGREAVES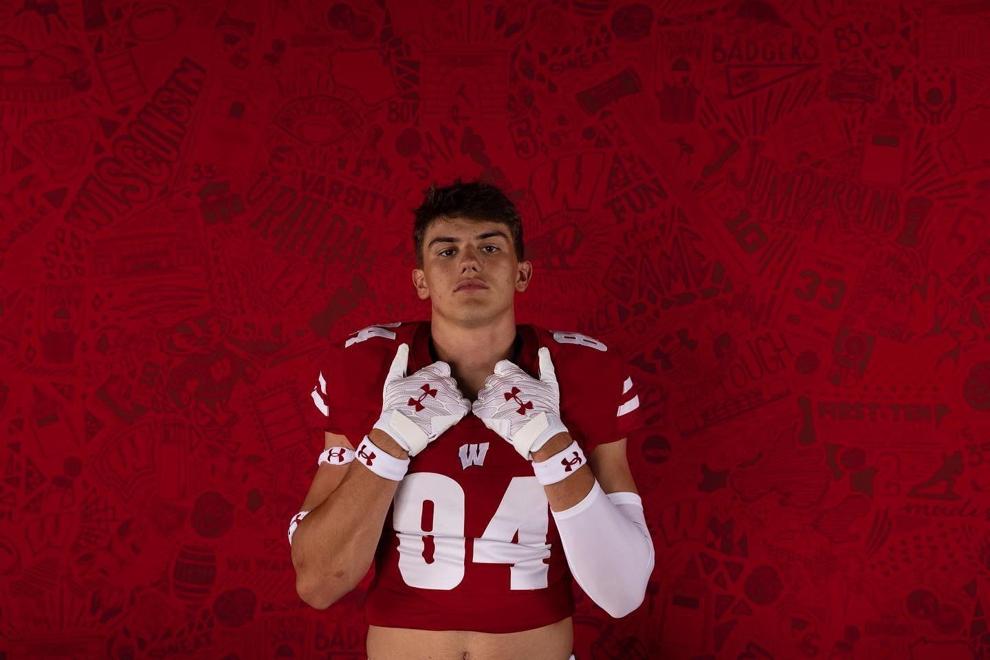 After wowing UW coaches at a pair of camps, Monroe tight end JT Seagreaves accepted a scholarship offer in late June.
Seagreaves is an intriguing prospect for the Badgers — at 6-foot-6 and 220 pounds, he has the physical frame to grow into an imposing tight end, and he possesses sprinter speeds. He's averaged more than 21 yards per catch each of the past two seasons and was starting to gain more Power Five conference interested when he committed to UW.
Seagreaves is a three-star recruit per 247Sports and a two-star according to Rivals.
CADE YACAMELLI
In multiple trips to UW's campus in June, Cade Yacamelli was called "a football player" by UW coaches rather than locking him into a position. He earned a scholarship offer after an impressive camp workout and accepted it in late June.
The consensus three-star athlete was starting to earn more recruiting attention from Power Five schools when he accepted the Badgers' offer. UW was the first Power Five offer for the 6-foot, 200-pounder. He's played receiver, running back and defensive back in high school, but likely projects as a receiver or defensive back in college.
The Penn Trafford High School product has good quickness and change-of-direction that make him dangerous with the ball in his hands.
A'KHOURY LYDE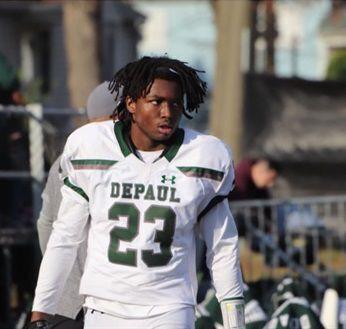 When A'Khoury Lyde accepted a UW scholarship offer in late June, he became the first player on the defensive side of the ball to commit in the 2022 class.
Lyde (5-foot-11, 170 pounds), a consensus three-star recruit, has strong ball skills and a willingness to hit that separates him from other cornerbacks.
The Wayne, New Jersey, native is the eighth-ranked player in his state, per Rivals.
TOMMY MCINTOSH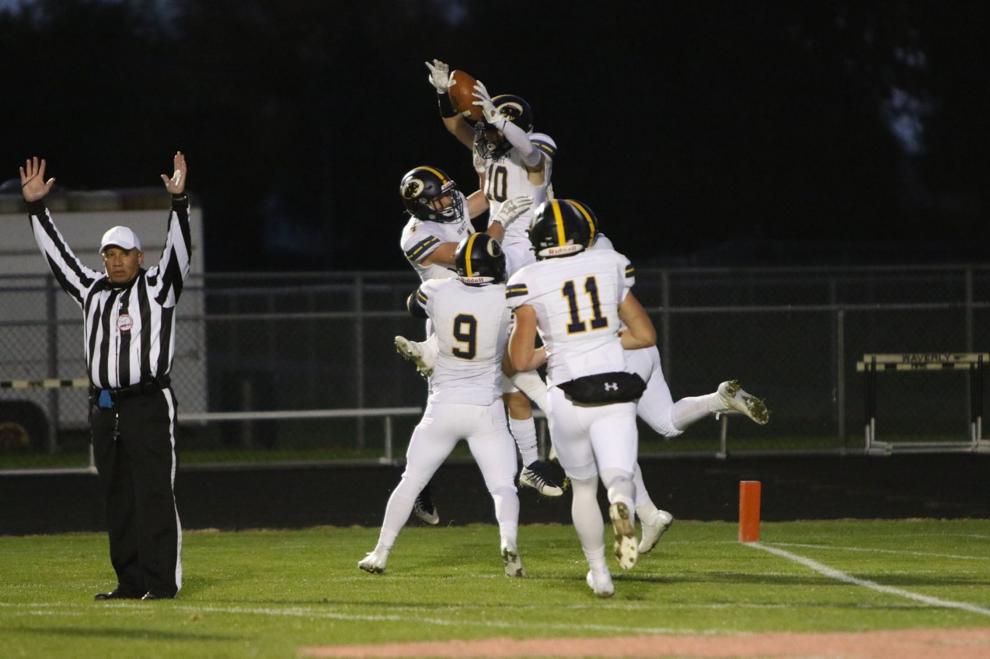 The Badgers landed a tall, speedy receiver when Tommy McIntosh committed in late June. 
The DeWitt, Michigan, native stands 6-foot-5 and weighs 200 pounds. He uses his body to shield off defenders at the point of the catch and does well catching the ball away from his body. His Hudl page lists a 4.47-second 40-yard dash time, and he has breakaway speed when he gets in the open field and can use his long strides.
A consensus three-star wide receiver chose the Badgers over offers from Cincinnati, Indiana, Iowa, Vanderbilt and Wake Forest.
CURTIS NEAL
UW beefed up its defensive front by landing defensive tackle Curtis Neal. 
Neal — a 6-foot-2, 310-pounder — had more than 25 scholarship offers, and reportedly was deciding between UW and Ohio State at the end of his recruiting process. Neal is a product of William Amos Hough High School in Cornelius, North Carolina, where the Badgers found receiver Devin Chandler in last year's cycle.
Neal, with his size and strength, likely fits best as a nose tackle in the Badgers' 3-4 scheme.
AVYONNE JONES
Jim Leonhard may have found another rangy, smart cornerback to add to his secondary in Avyonne Jones, who committed in to UW in late June. 
Jones — who hails from Southlake, Texas — was on campus the weekend of June 18 for an official visit and had narrowed an extensive offer list to UW and California. The 5-foot-11, 180-pound defensive back was previously committed to Oklahoma State, but retracted that commitment in late May.
With good recovery speed and a good feel for getting his hands between a receiver's at the point of the catch, the consensus three-star prospect is a good fit for what UW cornerbacks coach Hank Poteat said he wants from his position group.
JOE BRUNNER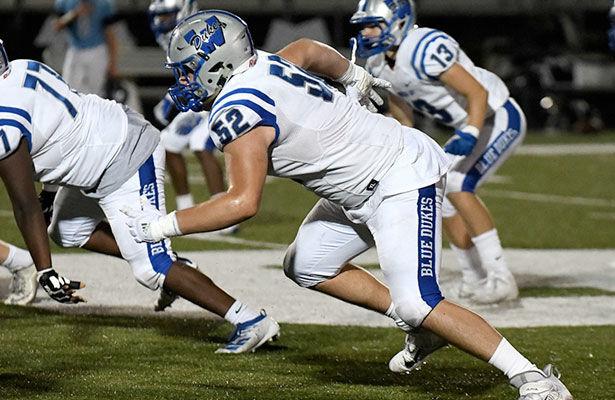 The Badgers landed the top-ranked player in Wisconsin for the sixth consecutive recruiting class when Joe Brunner committed the last week of June.
Brunner — a 6-foot-6, 300-pound prospect from Milwaukee who attends Whitefish Bay High School — is a consensus four-star recruit and a top-10 offensive tackle in the nation. 
He held at least 16 Power Five scholarship offers, including ones from a majority of the Big Ten Conference, LSU, Notre Dame, Oregon and Tennessee.
VINNY ANTHONY II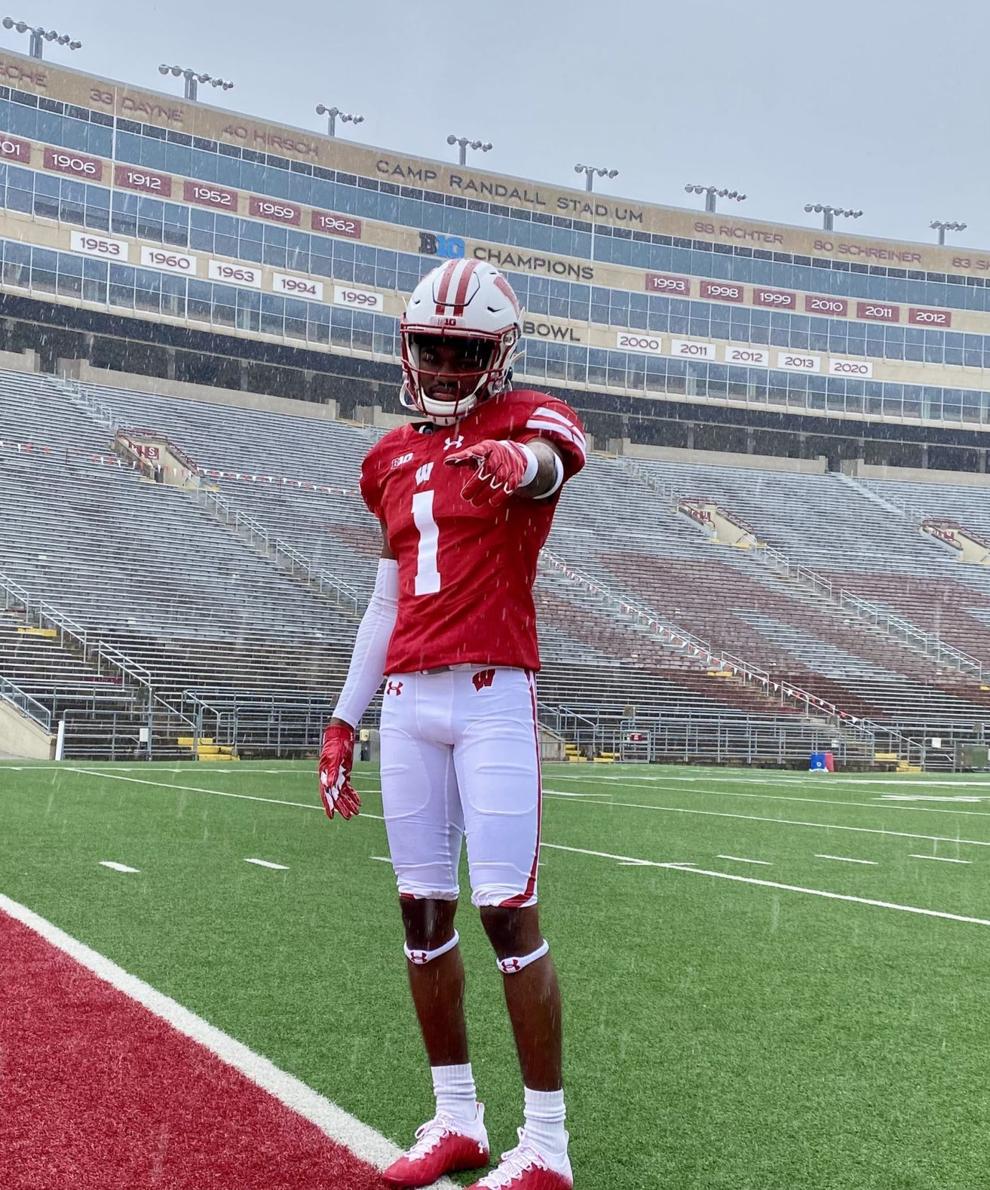 Receiver Vinny Anthony II — a consensus three-star prospect from Louisville, Kentucky — joined UW's class on June 30. 
Possessing a good burst of speed and long arms that extend his catch radius, the 6-foot-1, 170-pound Anthony has a chance to play across the formation as a receiver. 
Anthony chose UW over Cincinnati and Duke.
AUSTIN BROWN
Austin Brown — who hails from Johnston City, Illinois, a small town outside of Carbondale — was considering offers from Boston College, Illinois, Michigan and Northwestern before choosing UW. The consensus three-star prospect had 21 known scholarship offers.
Brown committed to UW on the Fourth of July.
At 6-foot-1 and 195 pounds, he has a good frame already and his high school film shows a willingness to lay big hits and attack blockers. He also plays quarterback for Johnston City.
KALON GERVIN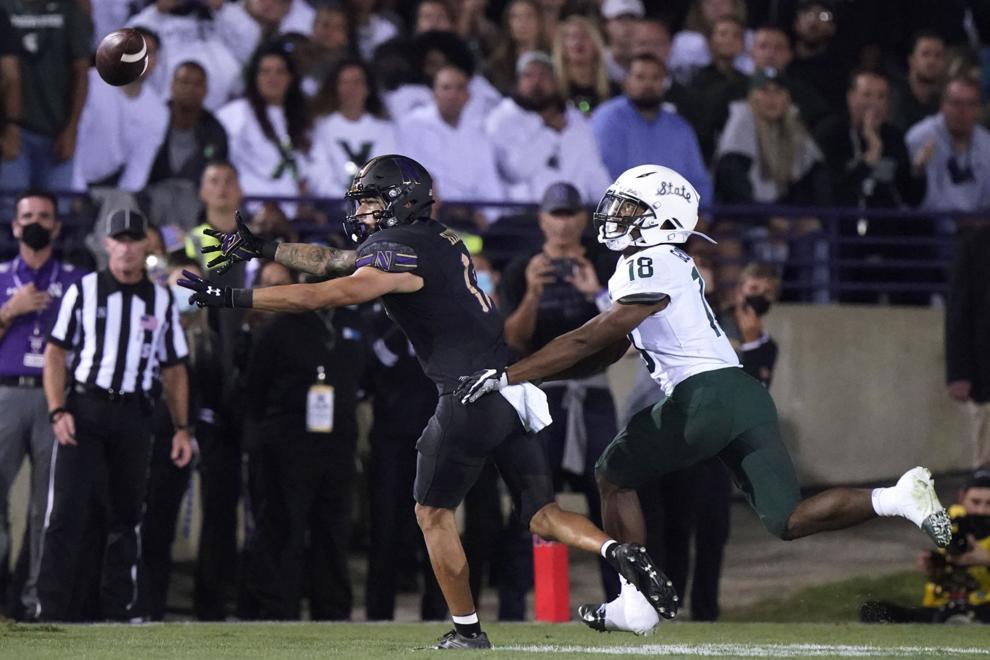 The Badgers locked in their first incoming transfer of the class in late October in Kalon Gervin, a cornerback from Michigan State. 
Gervin played in 19 games for the Spartans, including seven career starts. He had 22 tackles, four pass breakups and a fumble recovery at MSU. The 5-foot-11, 180-pounder from Detroit will add some experience to a cornerback group that loses its top two starters to graduation.
Gervin was offered a scholarship by UW coming out of high school. 
TRISTAN MONDAY
UW added an athletic defensive line prospect in mid-November when Tristan Monday flipped his commitment from Arizona to the Badgers. 
UW was interested in Monday since he arrived in high school, but his size then didn't lend itself to a natural position fit in the Badgers' defense. Now standing 6-foot-4 and weighing 240 pounds, he'll start his career as a defensive end. UW offered him a scholarship in early November and he accepted it after visiting campus Nov. 12-14. 
Monday is a consensus three-star recruit from Scottsdale, Arizona, who had offers from Arizona, Baylor, Colorado, Florida State and Iowa State. 
After much discussion and thought, Tristan has changed his commitment and will be accepting a football scholarship offer from the University of Wisconsin. He has the utmost respect and admiration for the University of Arizona but this is an opportunity he cannot ignore. pic.twitter.com/hqf8GGqZwp

— Tim Monday (@pappamonday) November 16, 2021
AIDAN VAUGHAN
Vaughan, a 6-foot-4 linebacker from Walled Lake, Michigan, committed to UW in late November, choosing the Badgers over offers from programs like Colorado, Florida State, Illinois, Iowa, Minnesota and others.
Vaughan is rated as a three-star recruit by 247Sports and Rivals.
Vaughan has been a late-riser on the recruiting trail, with all of his Power Five offers coming since October, but he has potential to be an inside or outside linebacker for the Badgers. He could fill the big-bodied outside 'backer role that C.J. Goetz currently has for UW or could be a hybrid type of linebacker like UW pulled in with Jake Ratzlaff in the 2021 cycle.